Whether you rent out a coffee shop, a clothing boutique, a flower shop, or another kind of store entirely, renting a shop for a day can be a great option for all kinds of occasions. You might want to use a shop as the backdrop for a photoshoot, or you might see it as the perfect location for a gathering like a baby shower or an engagement party. Whatever your needs, discover exactly how and where you can rent a shop for a day.
Plus, we'll highlight shops you can rent for a day through Peerspace, the internet's most extensive marketplace for renting event venues and other spaces by the hour or day.
Renting a shop for a day
As the largest online marketplace for hourly space rentals, Peerspace makes it incredibly easy to rent a shop for a day. The site has thousands of listings based in hundreds of different cities across North America, the UK, and beyond.
And in addition to its amazingly broad selection, Peerspace also makes the process of actually locating a listing that'll be a good fit for your needs extremely straightforward and intuitive. That's all thanks to the Peerspace search engine. Start off on the Peerspace homepage and input the sort of event you're planning and the location where you expect to have it.
Then, to rent a shop for a day through Peerspace, filter your search according to the keyword "shop" or "store" to limit your results to listings that include that keyword. You can also narrow your search results by hourly price, number of attendees, rental date, included indoor/outdoor spaces, style of the space, space type, and lots more.
Having done that, your next step is to browse specific listings. This part should be a breeze, as every listing has detailed descriptions and high-res photos of the space, and many listings also have reviews from past renters. You can also contact the host of a listing to ask them questions if need be.
Rent a shop for a day through Peerspace
Choose from plenty of different storefronts on Peerspace, whether you need a contemporary space or a colorful, eclectic shop. The options are nearly endless! Check out a few selections we've highlighted below.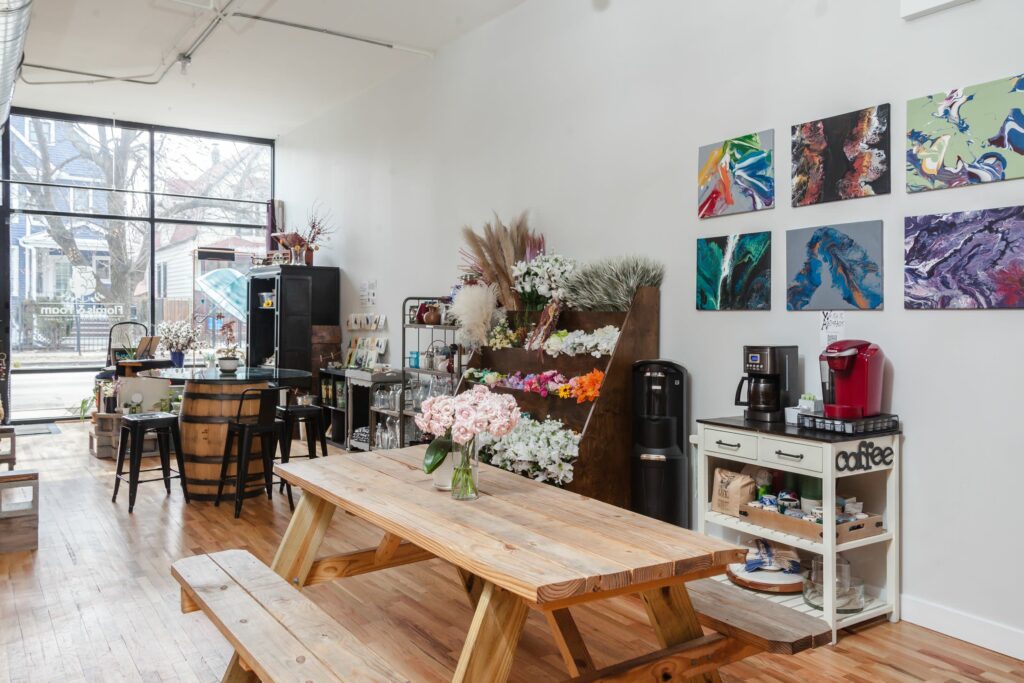 This Chicago-based boutique flower shop can be rented out by the hour or the day through Peerspace, and it has plenty of positive reviews from previous renters! Here's how the host describes it, "With exposed brick walls and tall ceilings… Perfect for a Sip & Paint, book signing, small acoustic sit-in, private micro wedding, game night, birthday, and more!"
Depending on what you're planning, an additional benefit of using this space is you'll have access to the help and support of on-site personnel, which is included in the price of the rental. Renters can also decorate the space however they like.
One reviewer who was very happy with her experience here wrote, "The space was perfect for a bridal shower! It was nice to have a space that was beautifully decorated so that it needed minimal additional decorations. Hannah was a great host and provided some of the last minute things that we forgot."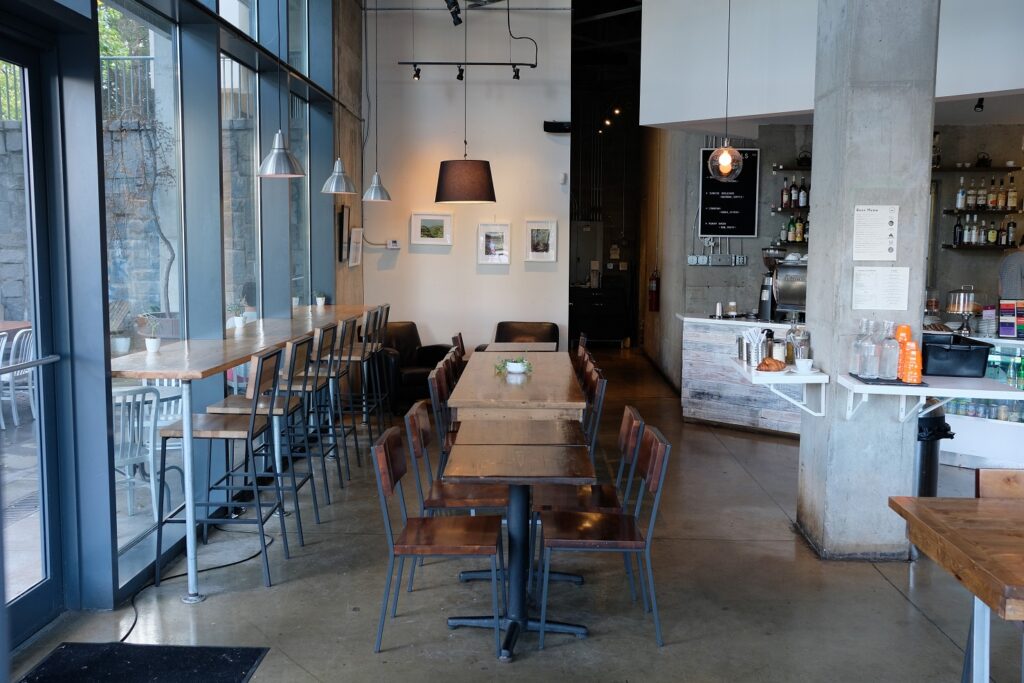 This lovely coffee shop in Atlanta could be the perfect fit for your event or other gathering. The space is adaptable to all sorts of uses, from photoshoots to book signings. According to the host, "The space has both inside and outside seating, access to a kitchen, full coffee bar, and is ideally located in the heart of Atlanta." In addition, the more than 100 positive reviews on its Peerspace listing give a fabulous insight into the experience of renting this space.
For example, one client wrote, "This was an amazing space to rent! I had my micro wedding here and I couldn't have chosen a better space. The host was responsive and flexible. Everything was clean. The person on site was helpful and informative. The day was much colder than anticipated so we held everything inside but the outdoor space was a nice option. This space allowed me to have the perfect day!!!"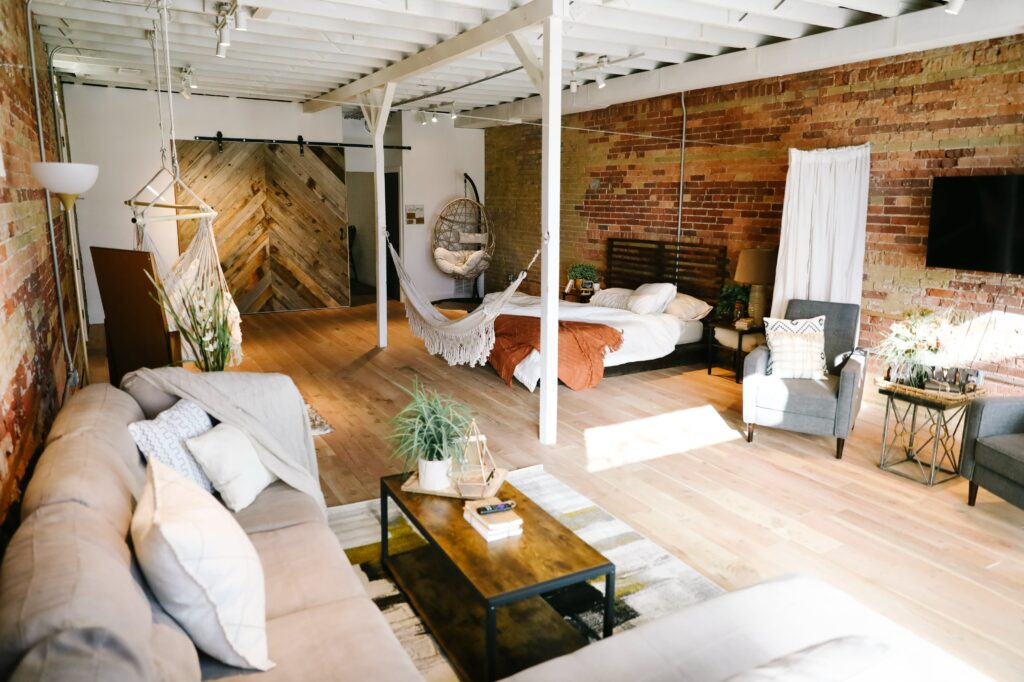 For those who would appreciate historic details in the shop they rent, this renovated store near Salt Lake City originally from the 1930s is a beautiful option. This space is geared toward functioning as a studio for photoshoots in particular. What an amazing location to let your creativity run wild!