Looking for fun and festive Cinco de Mayo party ideas? At Peerspace, we can't blame you! While Cinco de Mayo has historic and cultural significance, it can also be a day to gather with loved ones.
In the United States, Cinco de Mayo is celebrated as a national holiday of Mexican culture. Many people might forget that the holiday actually honors the Mexican army's 1862 victory over the French Empire at the Battle of Puebla. Regardless of your reason for celebrating on the fifth of May, you can host a fiesta and show appreciation for the Mexican culture with these Cinco de Mayo party ideas.
1. Party in an awesome Peerspace venue
If you are worried about hosting a big, rowdy party in your home, then take your fiesta to a new space. Peerspace can help you find a party space to rent by the hour for your gathering.
If you're unsure where to begin, then here are a few of our favorite options:
These are just a few colorful examples of the types of spaces you can find near you on Peerspace. Enjoy the beautiful spring weather and book an outdoor garden, or keep everyone cool indoors in a cafe, creative studio, or multipurpose space.
You will be able to take your Cinco de Mayo party ideas to the next level in an unforgettable Peerspace venue!
2. Set up a taco bar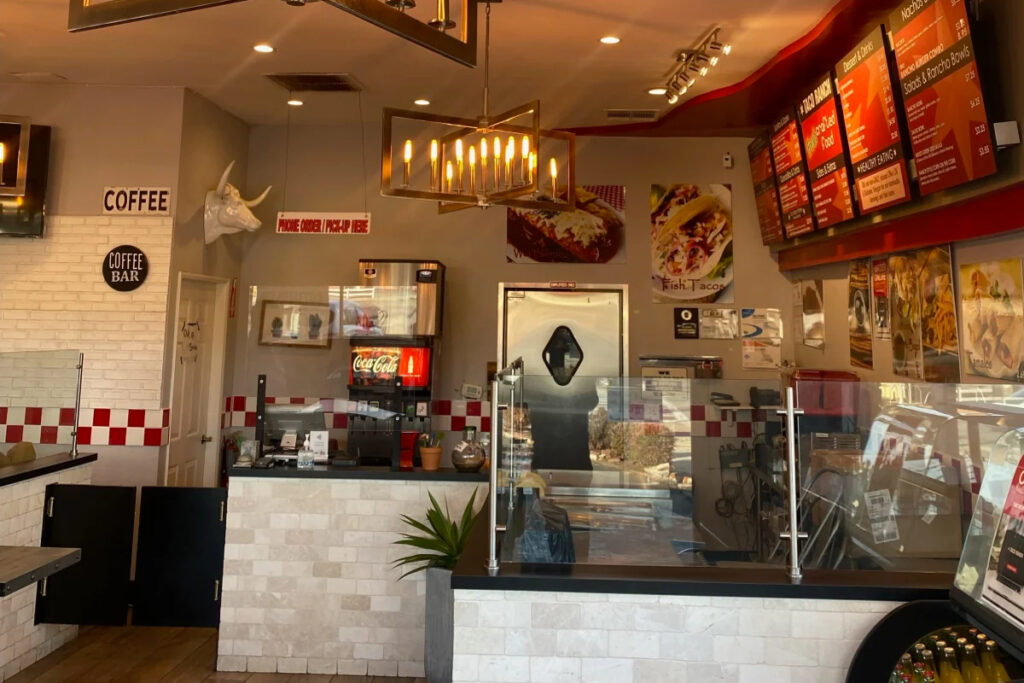 Cinco de Mayo celebration is not the same without tacos. Hire a local taqueria to cater your party, or find a food truck. You can search for one in your area with this directory or this one.
Or, if you want a casual taco station, buy trays of taco filling and have everyone build their own at a self-serve taco bar. Essential ingredients include tomatoes, shredded lettuce, three-cheese blend, soft tortillas and taco shells, ground beef, chicken, sofrito sauce, a variety of spices, hot sauce, and guacamole. 
Be sure to ask about dietary restrictions, allergies, and preferences when you send out invitations, so that you don't cross-contaminate with any ingredients that could cause an issue for any of your party guests.
If you rent this taco restaurant near Burbank (pictured above) through Peerspace, then you can let them handle all the details!
Maximize your tasty gathering by using our 11 awesome taco party ideas!
3. Serve festive drinks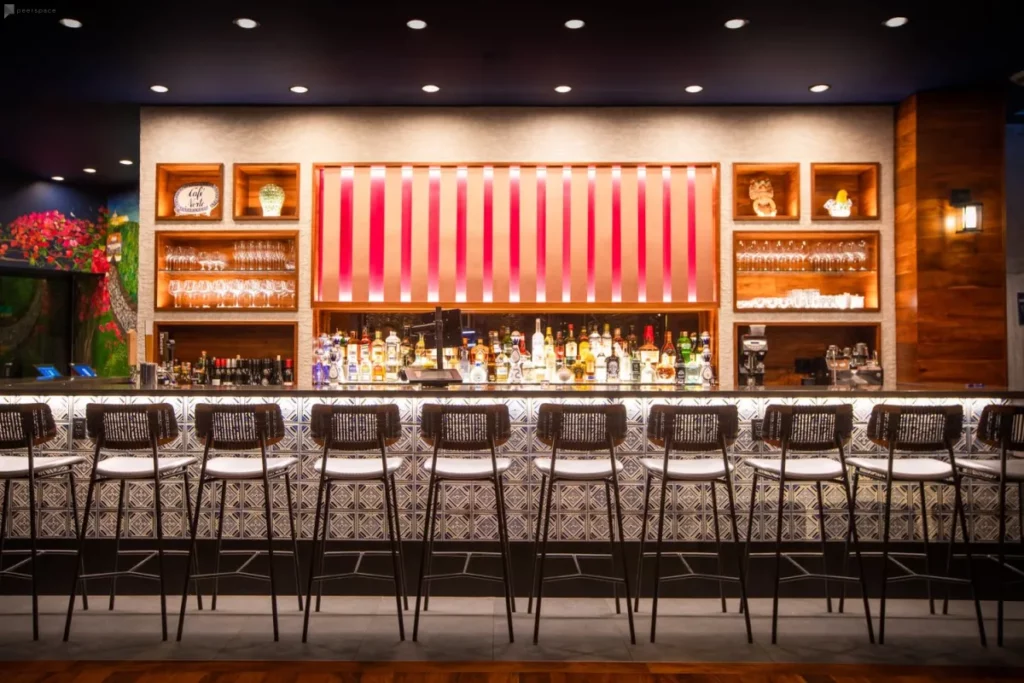 For the most part, Americans treat this as a drinking holiday (much like St. Patrick's Day), so we couldn't write a list of Cinco de Mayo party ideas without including drinks.
While the typical margarita will get the job done, it's always exciting to switch it up. Here are unique margarita recipes that will impress your guests.
If you have little ones at the party or anyone under the drinking age, they don't have to miss out on the fruity drinks and fun. Make agua fresca for the kids with these refreshing recipes. You can also serve all of the drinks in colorful plastic margarita glasses, accompanied by festive cocktail napkins.
Also, if you aren't sure about mixing drinks, then try hiring a bartender for the occasion. They'll bring their knowledge of mixed drinks to have a tequila-based extravaganza. Request mezcal, a type of tequila, to get a tasty, liquid smoke drink that will definitely wow any party-goer.
If you book a Peerspace for your party setting, then you can ask the Concierge service to help you locate a local bartender!
4. Turn up the music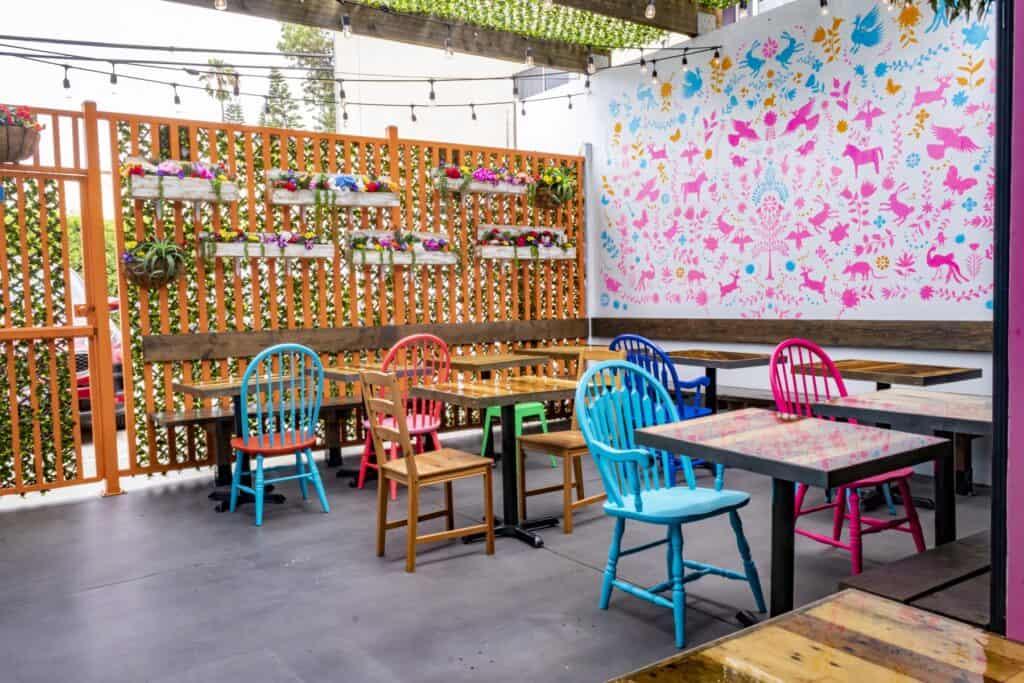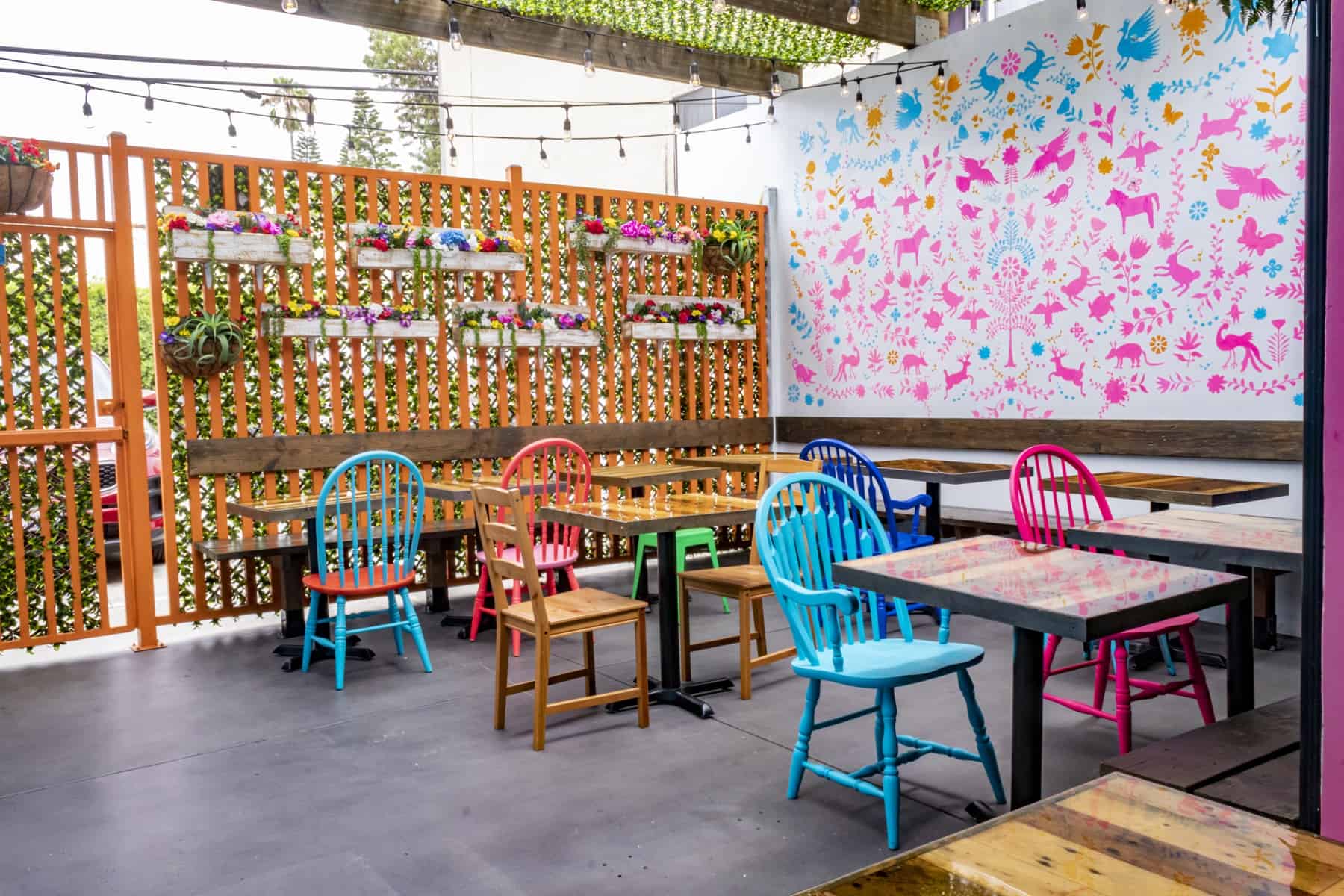 Every party needs music, and on Cinco de Mayo, you'll want to get extra festive. Hire traditional musicians like a mariachi band or create a playlist.
You can find a band to hire on GigSalad or The Bash. Here is a list of songs to add to your playlist. You can also consult the Concierge service and have them send a band or DJ over to your party venue.
5. Dish out some desserts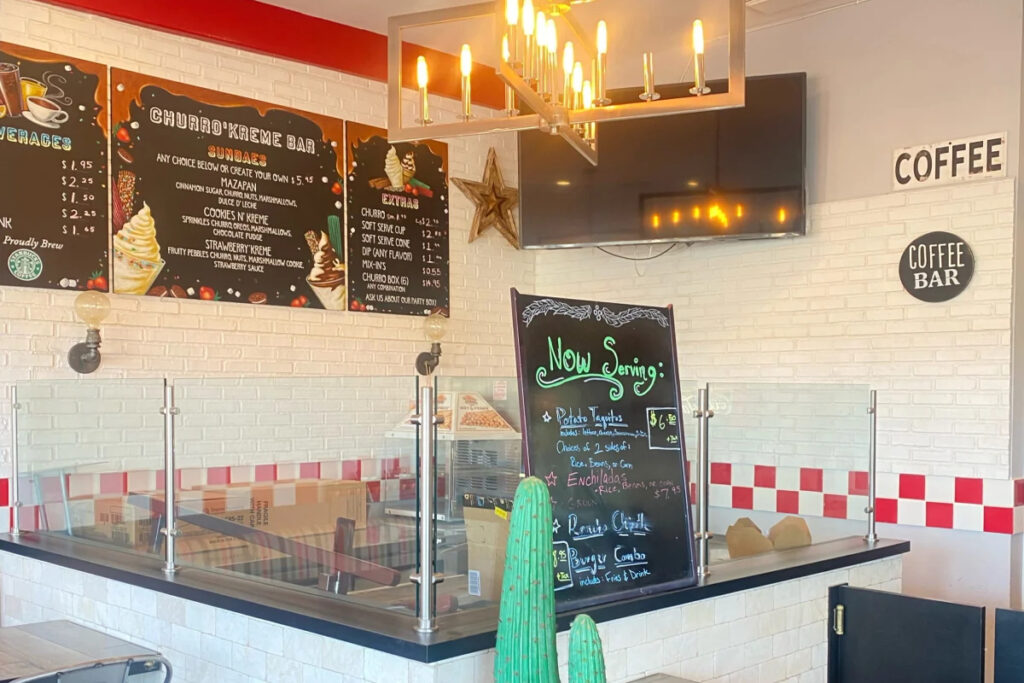 No party can end without sweets being served! Offer Mexican desserts like churros, flan, rice pudding, and tres leches cake, or try a spin on these traditional sweets and make churro cupcakes or cheesecake flan brownies. 
You can also make margarita-inspired lime desserts, Mexican chocolate brownies with cayenne for a little kick, and dessert tacos or nachos. For a list of creative (but easy-to-make) treats for the occasion, check out this blog. 
6. Put up decorations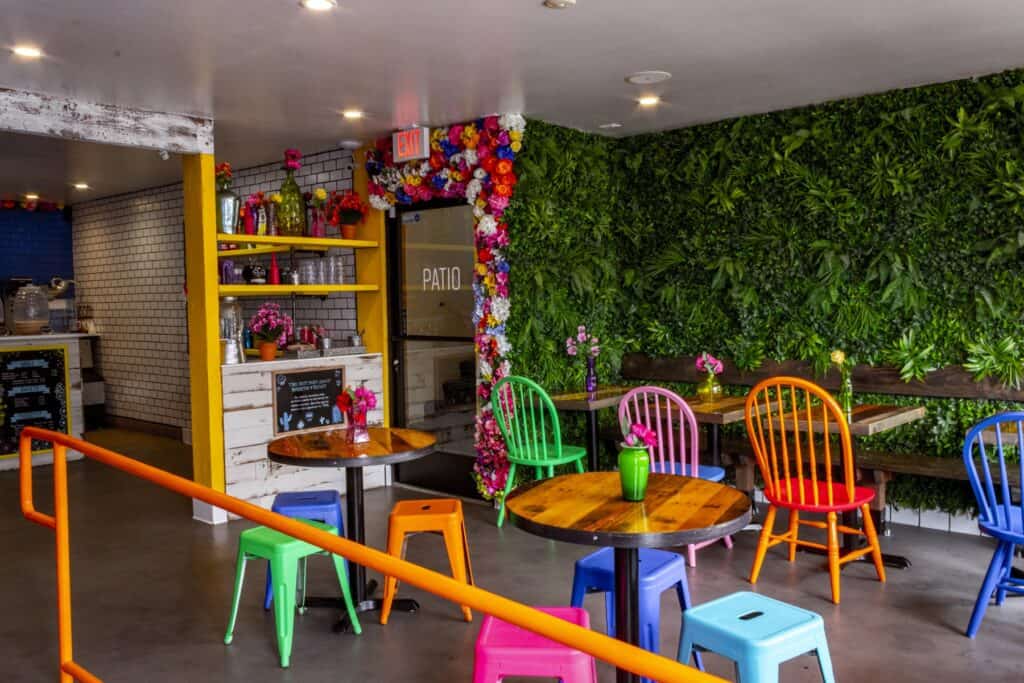 Decorate your party space with bright colors, pinatas, sombreros, llamas, tacos, and cacti. The colors of the Mexican flag are red, white, and green, but the Cinco de Mayo color palette also often includes teal, yellow, and purple.
Create your own tissue paper flowers, or buy some for an inexpensive decoration. If you have a local Mexican supermarket, you can also find decorations there, and just about every party store carries supplies designed for Cinco de Mayo.
Our 13 creative Cinco de Mayo decoration ideas offer even more fun and colorful suggestions!
7. Get crafty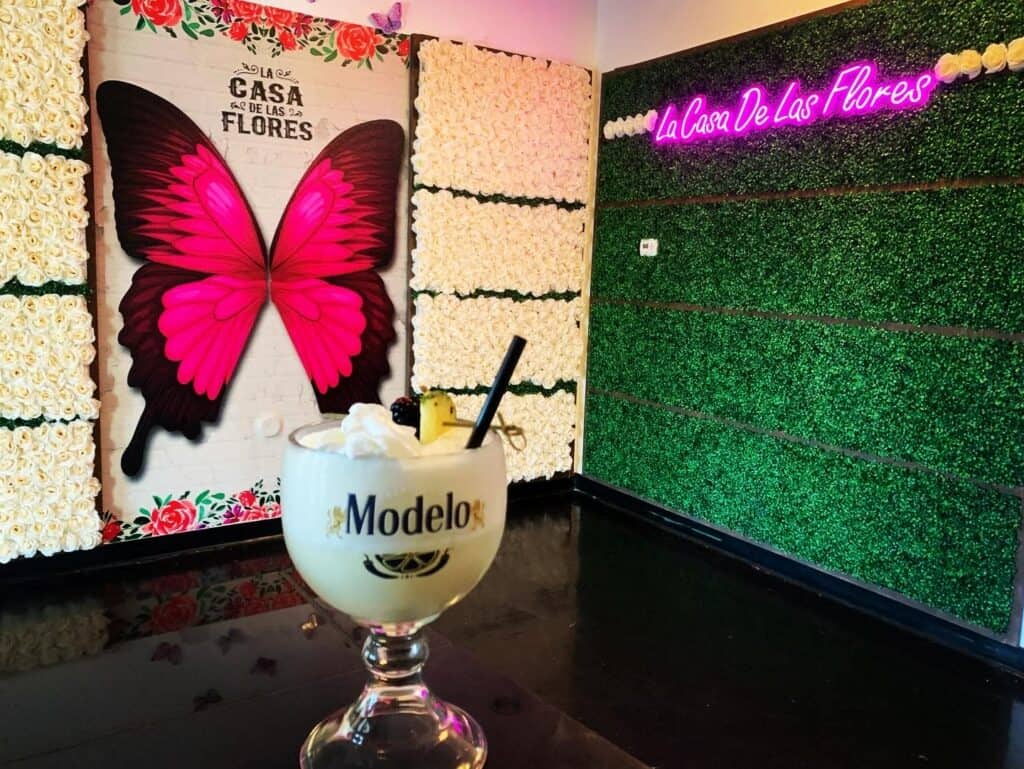 If kids are invited to your party, it's a good idea to have activities. After all, most children don't find eating, drinking, and chatting all that fun. Keep them entertained with craft stations where they can make their own Cinco de Mayo-inspired decorations and more.
Some ideas include creating your own papel picado (the colorful tissue paper flags). For this craft you will need: tissue paper, scissors, tape, and string if you would like to hang the flags. Another idea involves buying tissue paper in teal, green, yellow, red, and purple. Print out design templates on regular printer paper and secure it to your folded tissue paper to guide you as you cut out the design. For a full tutorial and a link to a template, check out this video.
Or, make your own maracas. The beautiful painted maracas are a trademark of Mexican music, so why not jam out with your own handmade ones? For the maracas, you will need plastic Easter eggs; plastic spoons; dry rice; masking tape; a hot glue gun or glue sticks; craft paints in colors like green, white, red, orange, and yellow; glitter; small plastic plates and cups for paint and water; paint brushes; and anything else that you would like to decorate the maracas with, like plastic gems or pom-poms.
8. Play games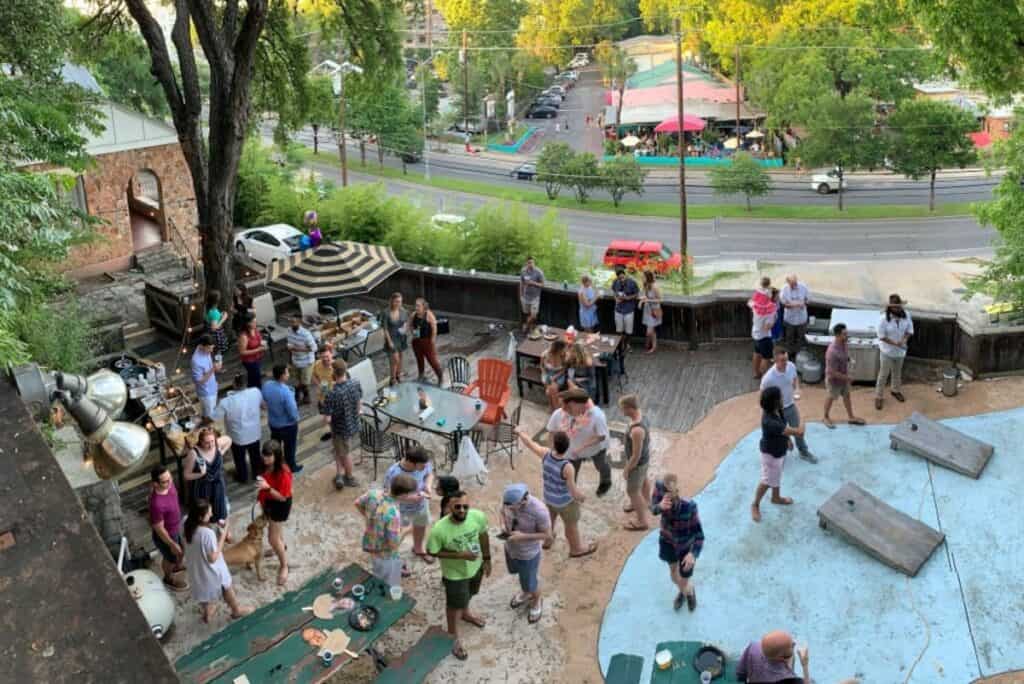 No matter how old you get, party games will always be a good time. The holiday might not have many traditional games associated with it, but you can still have some festive fun! There are plenty of Cinco de Mayo party ideas for all ages. For any kids at your fiesta, here are some fun and educational games that they can play.
For the adults, try a chili pepper-eating contest (be sure to keep plenty of milk on hand for those who can't handle the heat), a game of Mexican history trivia (you can find questions simply by typing the phrase "Mexican history trivia" into Google), or Mexican Train.
Bonus: theme it up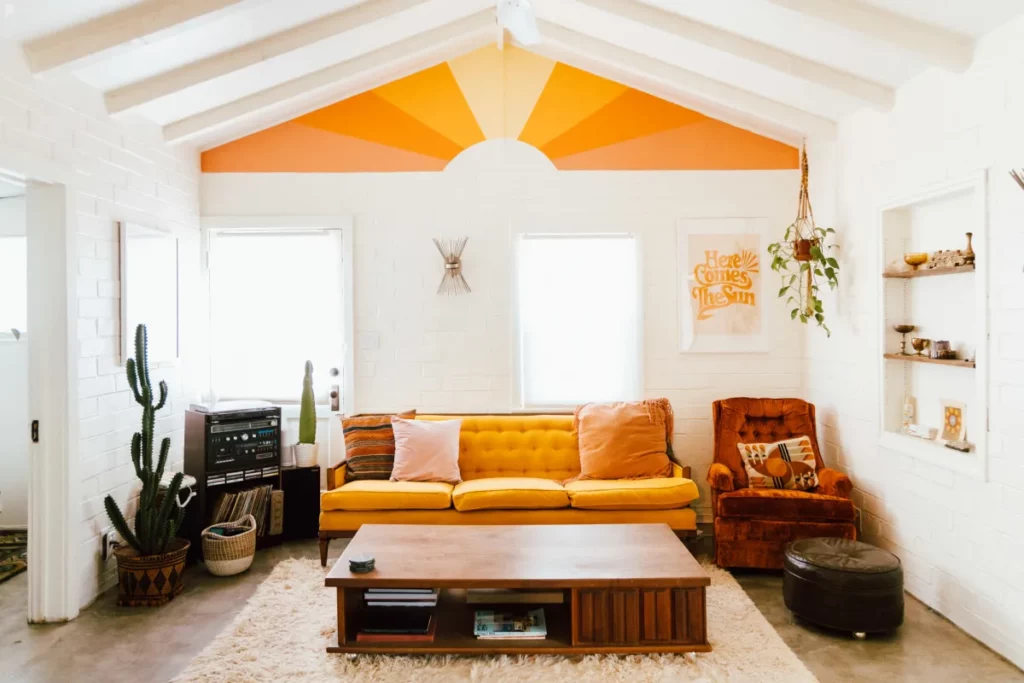 Maybe you want to throw the ultimate Cinco de Mayo party annually? If so, we admire your fortitude! Party planning isn't always easy, and with a holiday like Cinco de Mayo, it can get uninspired fast.
That's why introducing an unexpected annual theme can be a fantastic way to enliven your Cinco de Mayo party! You can go retro and have a "70s Cinco de Mayo" event. Or how about having a "Miami nights" theme with added Cuban inspiration? It can be a fun way to go big and thrill your guests will a cultural fusion.
Cinco de Mayo party ideas: conclusion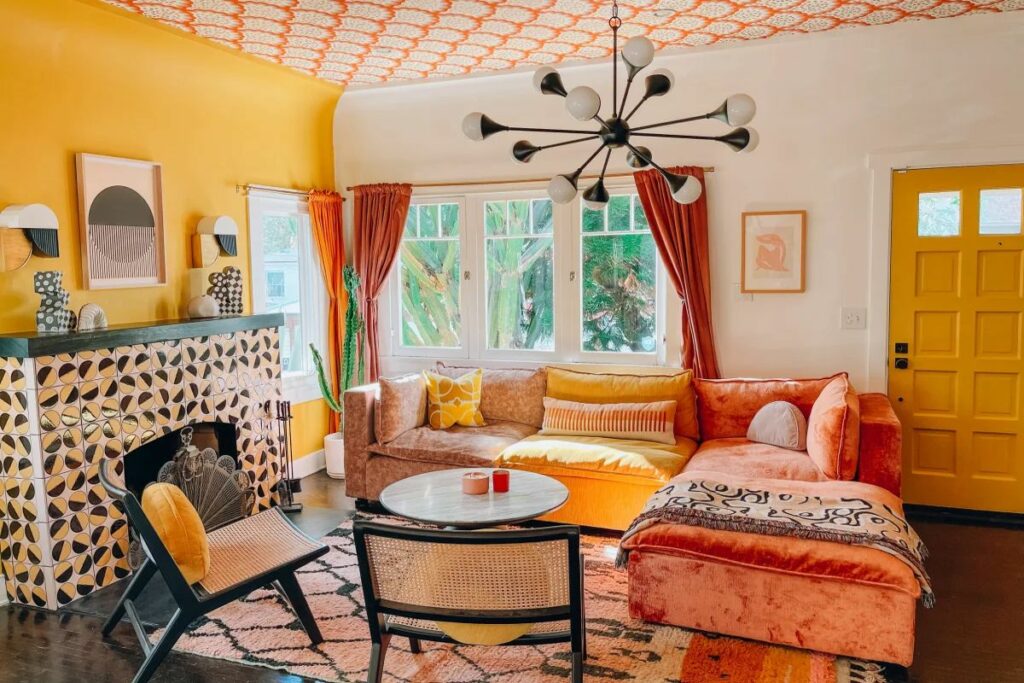 We hope these tips will help you turn your average Cinco de Mayo party into something to remember. It is definitely our opinion that first and foremost, you need the perfect party setting. Search Peerspace for perfectly festive spaces near you that will provide the right ambiance and amenities to complement your event.
And if you need catering, entertainment, or other party essentials, remember to ask the Concierge service.
Celebrate Cinco de Mayo with a fiesta filled with tacos, drinks, and vibrant colors with these unique Cinco de Mayo party ideas!