In an era where overly simplified nutrition advice is never more than a scroll away, the benefits to seeing a nutritionist or registered dietitian cannot be overstated.
General nutrition tips and advice are a dime a dozen on social media and online, but should never stand in for expert, science-backed, personalized support from professionals with years of training. Enter, working with a nutritionist or registered dietitian.
If you've ever been curious about working with a professional to improve your nutrition know-how or relationship with food, read on for ten of the many benefits to seeing a nutritionist or dietitian.
 
Dietitian vs. Nutritionist: The Similarities and Key Differences
A word of caution before we proceed: words matter when it comes to seeking out a professional to help you with nutrition. As if the world of nutrition wasn't murky enough, the usage of "nutritionist" vs "registered dietitian" are often used interchangeably, but they're two very different fields.
In the most basic sense, a registered dietitian (or an RDN/RD as they're often called) are the most credentialed and licensed form of nutrition expert to work with.
A RDN is required to have a bachelor's degree, have the Accreditation Council for Education in Nutrition and Dietetics approve their coursework, obtain a certification from the Academy of Nutrition and Dietetics, and complete hours of supervised practice, among other strict requirements.
A nutritionist on the other hand, depending on the state they practice in, may have little to no formal certifications or training. This is not to discredit any expertise they may have, but do know that legally they're limited in terms of the scope of advice they should be providing.
Similarly, a fitness coach or personal trainer doesn't necessarily have the qualifications needed to prescribe meal plans or give detailed, personalized advice.
That being said, your decision between using a dietitian versus a nutritionist will boil down to your specific needs. In either case, use your common sense, ask to see credentials and education, and be wary of those who call themselves nutrition experts with nothing to back up that claim.
 
 
Are the Benefits to Seeing a Nutritionist Worth It?
The decision to work with a registered dietitian or nutritionist is a highly personal one. There are many reasons you might be ready to seek out a nutritionist, be it at the advice of your doctor or for a specific ailment you're looking to treat. Maybe you're simply sick of overhauling your diet every time a popular influencer tells you to, and you are ready for professional guidance.
 
One good session with a professional can provide you with countless nuggets of wisdom and beneficial tips.
 
If you think the benefits of working with a nutritionist are limited to those with an obvious health concern or specific food sensitivity, think again! In the world of one-size-fits-all health advice, read on for ten of the numerous benefits to working with a pro.
As you deepen your journey with general wellness and nutrition, you'll want these sites bookmarked and at the ready. Here are The 10 Best Health and Wellness Sites of 2022
 
10 Benefits of Seeing a Nutritionist or Registered Dietitian:
1. It Can Help You Avoid the Diet Culture Trap
Diet culture: it's everywhere, it's sneaky, and without the guidance of an accredited professional, it can be incredibly easy to slip right into yet another harmful diet built on pseudo science, trends or fatphobia. (Learn more about the "anti-diet" movement that's picking up steam here).
Avoiding falling into the trap of a potentially dangerous or ineffective diet is reason enough to work with a professional.
 
2. You'll Learn Tips That Go Beyond What You'd Find on Google
With everything you're juggling in your busy schedule, we don't blame you if you're wondering, is seeing a dietician or nutritionist worth it?
Think of it this way: even one good session with a professional can provide you with countless nuggets of wisdom and beneficial tips that go far beyond what you'd pick up from all the DIY Googling and scrolling in the world.
Even if you feel confident in your knowledge about nutrition, there's no replacement for professional guidance from someone with years of training and education in the field.
 
3. A Professional Will Evaluate Your Personal Health Profile and History
We've become so used to rushed visits with medical providers or oversimplified nutrition tips that fail to account for our many individualized factors that make our bodies unique.
A major benefit to working with a nutritionist or RD is they'll see you as the complex, nuanced individual that you are. They'll take the time to dig deep into factors like underlying health conditions, family medical history, lifestyle habits and more.
Want to Improve Your Gut Health? Eat These 13 Foods
 
4. You May Learn You Were Overcomplicating Nutrition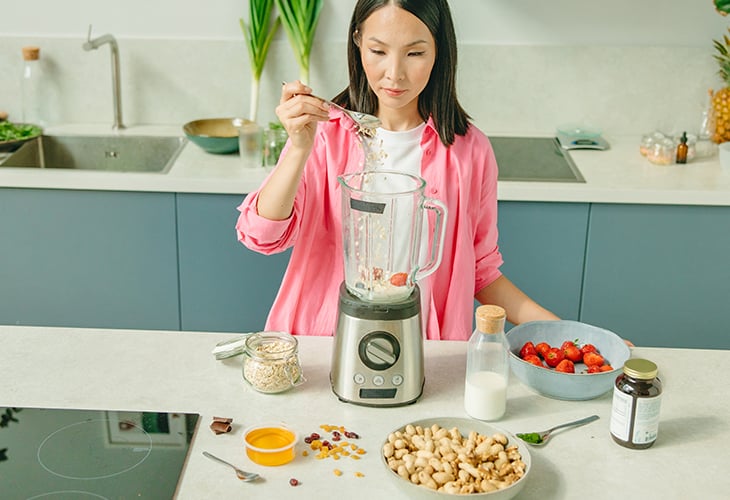 Nutrition and health is complex, no doubt, but it's also possible you've been overcomplicating it all along. One of the overlooked benefits of working with a nutritionist or RD is they'll help you cut through the noise and distill down what advice and nutrition advice actually makes sense for you.
Who knows, perhaps that mile long list of supplements, regimens and superfoods is overkill, and you can free up time, budget and energy for other things. Or, maybe adding in one key nutrient or vitamin will clear up a host of symptoms. A professional will know.
Mindful Eating: Everything You Need to Know + How to Practice It
 
5. You'll Get Help With Maintaining a Healthy Weight – If That's a Concern
There's so much misguided, misleading, ineffective and frankly dangerous "advice" out there when it comes to our weight.
If you're looking to alter your weight in any way, whether that's gaining, losing, or maintaining a healthy weight, please do yourself a massive favor and steer clear of the magazines, social media posts, and even advice from your doctor – and see someone trained specifically in nutrition.
 
6. It May Help With Mood Disorders
We've all felt the impact food has on our mindsets and mood. If you're struggling with anything from anxiety to exhaustion to irritability, the food you eat and supplementation you take can be a vital piece of the puzzle to addressing and healing the root cause.
 
7. A Professional Can Reveal and Support Your Food Sensitivities
It seems like everyone these days has an allergy to dairy or gluten or both. A nutritionist or RD can help you get to the bottom of any suspected or known food sensitivities or allergies (or undercover ones you didn't know you had!) with the appropriate testing and lab work.
 
8. A Nutritionist Can Help You Level Up Your Athletic Performance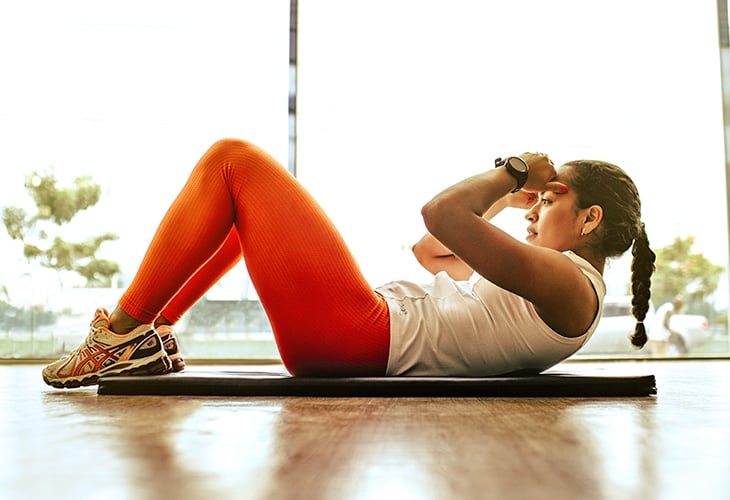 Any yogi or workout junkie knows the food we eat plays a massive role in our athletic abilities, performance and strength, whether you're a yogi, weight lifter, runner or dancer.
If you feel like your athletic performance and strength could use a little help, a professional can take a good look at your meals and supplementation game, and make sure you're getting the right balance of macronutrients to fuel your body and feel your fittest.
 
9. You Can Find Tailored Advice for Health Issues
A huge portion of the general population is living with one or multiple chronic, ongoing health issues – around 40% of the American population (and that number is only growing).
Oversimplified nutrition advice can't take into consideration how food and nutrition is interacting with any underlying issues you have, be it autoimmune diseases, thyroid conditions, mental illnesses, diabetes, etc. But an expert can and will give tailored advice, and working with a nutrition professional can be vital as part of your overall treatment plan.
Prediabetes: Symptoms, Causes and Nutrition Recommendations From a Dietitian
 
10. To Help With Any Form of Disordered Eating
Last but certainly not least, if you are living with or suspect you may be experiencing any form of disordered eating or an eating disorder, no matter how mild, intermittent, or under control you may feel it is, there's no substitute for working with a qualified, trusted registered dietitian.
Make sure to seek out one who specializes in this field and can help you take steps toward a healthier relationship with food.
 
 
How to Find a Registered Dietitian
Convinced and ready to reap the benefits of working with a nutritionist or registered dietitian? (Investing in yourself and your health, if you have the privilege and access to do so, is always the move. You won't regret it!)
Here's how to get started:
First, check with your health insurance if you have it. Depending on who and the type of professional you see, you may choose to work with someone out of network or who doesn't take insurance, but if you're on a budget, start there! You might be surprised with the options available to you at little or no cost.
Another great starting point to finding a professional you trust is to search the Academy of Nutrition and Dietetics Database. This database of professionals lets you easily check out credentials and qualifications, and sort by in-person or tele-health visits.
 
There's no replacement for professional guidance from someone with years of training and education in the field.
 
Ask your general practitioner. While most doctors have surprisingly little in the way of nutrition training (and all too often provide outdated "nutrition advice"), they'll likely know of reputable nutritionists or registered dietitians they can recommend.
Finally, ask your network. Depending on your needs and reasons for seeing a nutrition professional, it may make sense to ask friends and family for recommendations, especially if they're dealing with similar issues as you. If you're looking for help with a food sensitivity that a friend shares, for example, see if they have a vetted expert they'd recommend.
Has all this nutrition talk left you craving healthy recipes? Here Are the Best Healthy Food Blogs of 2022 (You'll Want to Bookmark These)
 
 
The Benefits of Working With a Nutrition Professional Have Never Been More Important
In this day and age of TikTok health coaches and so-called experts on every corner of Instagram, it's more valuable and important than ever to cultivate a caring, qualified team of experts to entrust your health with.
It may take time and trial and error to find the nutritionist or registered dietitian that's right for you. But just like we'd see a mechanic for our car, a dentist for our teeth, or take the time to find the right hairdresser, your long term health and wellbeing is so worth the effort.
All included information is not intended to treat or diagnose. The views expressed are those of the author and should be attributed solely to the author. For medical questions, please consult your healthcare provider.