Let's talk about core strength.
First, a few misconceptions about what it means to have a strong core:
The best way to get a strong core is to do a lot of sit-ups
Strong abs = a strong core
A flat tummy/thin midsection = a strong core
Nope, nope, nope.
The truth is:
Traditional sit-ups (as we knew them back in gym class) are NOT the most efficient way to build a strong core.
Strong abs are important, but a strong core goes beyond the "6-pack" muscles. Building a strong core means strengthening muscle groups related to the glutes, lower back, abdomen (including hip flexors & pelvic floor), adductors (think hips & outer thighs), and the transverse abdominis (deep core stabilizers).
The size of your midsection does not determine the strength of your core.
Pilates is widely known as one of the most effective ways to build and maintain a strong core.
Primarily because Pilates teaches you how to engage the right muscles, in the right way, at the right time. It also teaches you how to move with intention, precision, and control. That's why you can get an AMAZING core workout in a short amount of time.
Additionally, through Pilates we learn how to breathe. Breath is important because it affects the way we move and the way we use our muscles. For example: pelvic floor issues, are often related to poor posture and improper breathing. But the good news is, this can be greatly improved through consistent Pilates workouts!
We all know that core strength is important, but where do we start?
This 7-minute Pilates Core Workout is a perfect addition to your regular routine. Click here to access this quick routine on YouTube!
Sisterhood members: for your convenience, we've added this workout to your Workout Library! You can find it in your app along with other full-length workouts to build a strong core: Core Strength and Posture + Pelvic Floor are two community favorites!
xo,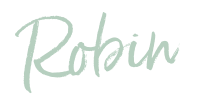 PS: Not yet a member of The Balanced Life Sisterhood? Click here to get on the list to be notified about exclusive opportunities to join us!
The post Say goodbye to sit-ups (and how to get a really strong core) appeared first on The Balanced Life.