Pilates Day is coming up on Saturday, May 2nd and to celebrate, I'd love for you to join me for a morning of Pilates & self-care!
Pilates Day is an opportunity for the Pilates community to come together and share Pilates with the world – so EVERYONE can experience the joy, health, and quality of life that can be found through this empowering form of exercise.
To celebrate, I'll be hosting a FREE morning of Pilates & self-care and I'd love for you to join me and invite your friends!
Here at The Balanced Life, we take a different approach to self-care…
Our celebration will center around a LIVE 30-minute Pilates class over on Facebook you can do from the comfort of your own home. (Don't worry, if you don't have a Facebook account, you can still watch!) 
We've also put together ideas to treat yourself to a restorative morning of self-care based on how much time you have available.
CLICK HERE for all of the details and to choose how you'll spend your morning of self-care.
I can't wait to lead you through a LIVE 30-minute routine to celebrate Pilates Day and to continue supporting you in this season.
Take a moment to add this event to your calendar – it's going to be so much fun!
I'll see you on your mat soon!
xo,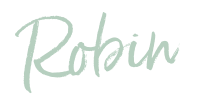 The post A Morning of Pilates + Self-Care appeared first on The Balanced Life.