* We've partnered with Needham Bank to bring you these travel tips. The opinions and information presented here is our own.
When it comes to travel, road trips can be pretty awesome. You can stop at as many or as few places as you'd like to go, be on your own schedule, discover new places along the way, and see parts of the country you couldn't if you were flying. But while road tripping might seem like a less expensive way to travel than say flying or cruising, it too can get expensive pretty quickly.
To kick off the warm weather travel season, we thought it was time to take a little road trip and shake off the winter blues.  Nothing that was too much of a long haul, but had beautiful scenery, fun things to do, interesting stops and plenty of great food, wine and craft beer. We decided on driving through beautiful Southeastern Pennsylvania, with stops in Gettysburg and Lancaster County. Once we mapped out a route, booked places to stay and visit, got our car serviced and packed up just enough clothes for the 5 days away, we were ready to head out. Lots of fun and… lots of money with things we learned along the way. 
But, we have you covered.  Here we give you 11 tips and tricks we learned on our last road trip that will help you save money and stick to your travel budget next time you hit the road. And away we go…
1. Create A Budget Before You Go
If you don't want to run out of money on your road trip or come home to a credit card bill that will knock you off your seat, be sure to create a budget. Road trips and traveling in general can be tons of fun. But it can also get really expensive if you don't plan properly. Whether it be for expected expenses like gas, food or activities you know you want to do, or unexpected mishaps like car trouble, it's best to have everything in order so you can have the best trip possible. Start by making a list of all the expenses you can reasonably plan for including, lodging, food, gas and tolls. Once you know how much you want to spend on necessities, whatever is left over you can use for extra goodies like activities, museums, tours, wine and beer tastings and souvenirs.
2. Plan Your Route Before You Leave
One of the best ways to save money on your road trip is to plan and map out your route beforehand. Planning your course before you leave the house will give you a solid idea of which routes are the most efficient and economical way to your destination. This can save you major headaches and time on the road, and can get you to the fun places you want to go faster.. And we all know spending less time on the road will save you more  gas, which always = money. 
There are plenty of online tools and apps that are designed to make this step super easy. One of my favorite ways to start planning a road trip is by getting on Google Maps. Not only is it incredibly accurate, but you can plan your route according to distance, time, and plot a course that avoids toll roads. While all tolls might not be avoidable on the way to your destination, often times there's a route that can get you to where you want to go in the same amount of time, without having to pull money out of your pocket at the toll booth. You can also add multiple stops to your itinerary and use the "Street View" tool to get a real life actual street-level view to help you easily find landmarks and see locations you might visit beforehand. 
I also love that if you happen to hit traffic along the way, Google Maps will recalculate to give you an alternate route to help you save time if possible. Less time idling in traffic will also help conserve gas and keep you from having to fill up your car more often. 
3. Never Pay ATM Fees On The Road Again With This Travel Card 
It's inevitable. At some point you're going to need cash on the road. And one of the most annoying expenses when traveling? ATM fees. And at anywhere from $2.00 to $3.50 per transaction, they can add up quick. The absolute best solution we've found? Open an NB Checking account with Needham Bank. If you're thinking I already have a debit card, stop. Stop thinking right now, because you don't have one like this. No matter where you travel in the world, NB Checking has you covered with global ATM fee reimbursement. That means every ATM, whether you're in your own town or halfway around the world, every ATM is your own personal ATM. I get frustrated thinking of all the money I've wasted in silly ATM fees over the years. On this 5 day trip alone, we saved a $18.25 in ATM fees. And, that doesn't include the hidden fees your personal bank will come along and charge you after you take the money out. Not Needham Bank. With this card, I'm forever taking on the world, ATM fee free. 
Other amazing benefits to this card are that, there's no minimum account balance required, no monthly fees and you can earn interest on your balance. You can even earn rewards on your purchases. Yes, you can make money too. This is the Holy Grail of travel cards. The Needham Bank mobile app can keep you on top of your finances on the go and every account comes with your own banker.
In addition to getting your cash free from the ATM, NB Debit Cards are powered by MasterCard and can be used anywhere MasterCard is accepted. So, that's pretty much everywhere. You also get MasterCard's Zero Liability Protection which protects you against unauthorized or fraudulent transactions whether at the ATM, a store or anywhere else.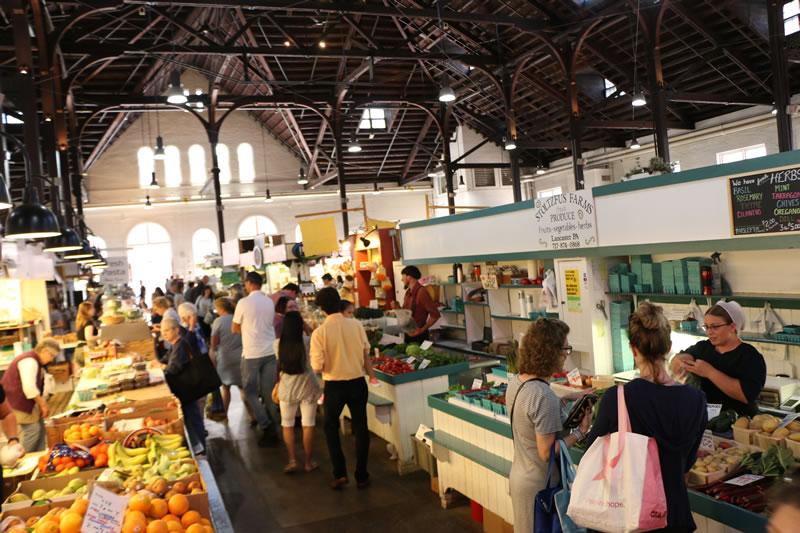 Plus, having cash available with you when you're traveling is a must. While most businesses take credit, sometimes you come across places that only accept cash. It can happen more often than you realize. On our recent road trip, we came across many cash only vendors in Lancaster's famous Central Market. Having cash can also make tipping, paying for tolls and shopping for small dollar items like snacks or coffee easier. It can also get you a better price when shopping at places like flea markets or when negotiating with vendors at fairs and festivals. Cash is just more appealing to a business owner. At the end of the day it shouldn't cost you to access your own money. And with the NB Checking it never does.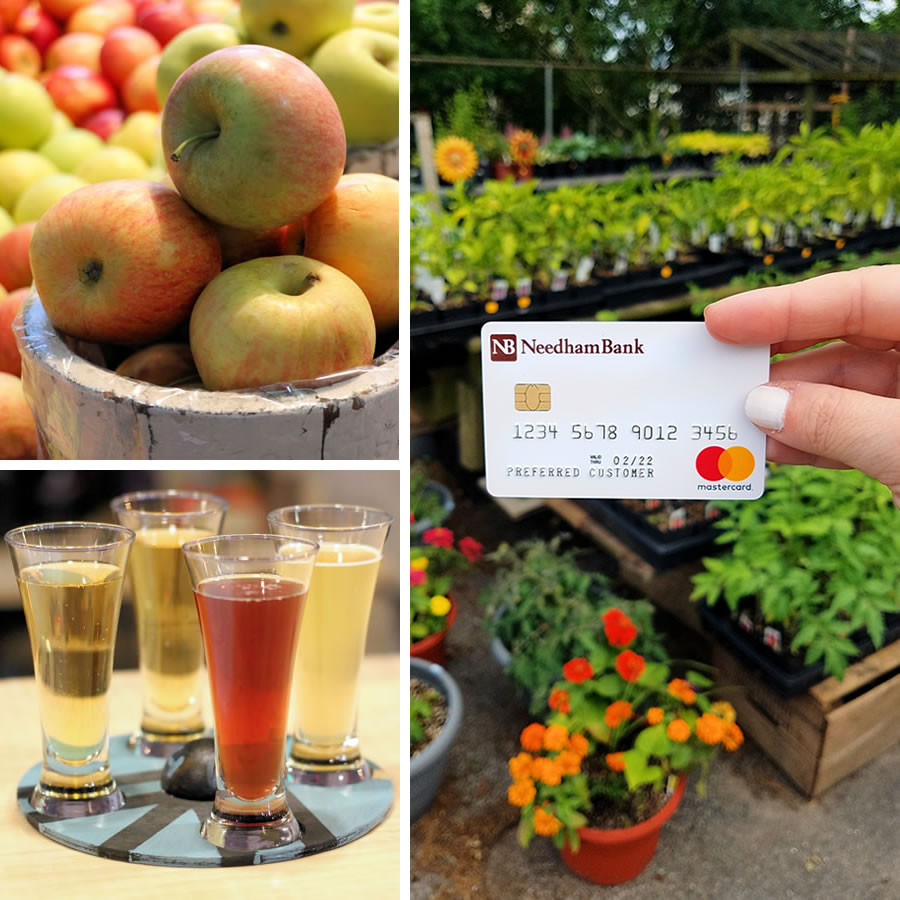 If you like keeping more of your own money and want to say goodbye to ATM fees for good, click here to open up your NB Checking Account!
4. Get Your Car Serviced Professionally And Check Your Tires
Even when you're not traveling on a road trip, car trouble can be total drag. It's one thing when you're close to home, and have people or service stations that you know you can trust. It's a whole other can of worms, when you're hundreds of miles from home and possibly in the middle of nowhere. Yikes. While car troubles can't always be 100% prevented, a trip to your local service station can make sure your wheels are running smoothly, and more importantly, safely. They'll make sure your oil and other fluids are topped off and your tires are also properly inflated, which can improve gas mileage. Obviously this would be a good time to get an oil change if your car is due, or near due. I always find my car runs better just after a fresh oil change anyway. And last, but certainly not least is to make sure you check your tires. They're the one things grounding your car to the road. If your tire is worn, that can be an accident waiting to happen which, could potentially not only ruin your trip, but cost you thousands in repairs, increased insurance premiums and at worst, hospital bills.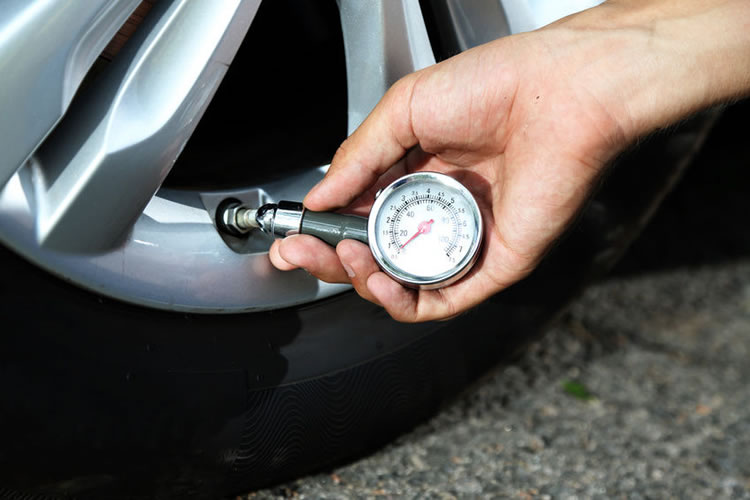 5. Make Sure You Have Some Form Of Road-Side Assistance
Even if you do everything right, sometimes car trouble is inevitable. Check with your insurance carrier to make sure you're covered in the event you get stuck on the side of the road. If not, price it out and check to see if an auto club like AAA is a better deal, which also gives members access to some nice travel discounts at hotels, events, zoos, theme-parks and more in addition to discounted help on the road.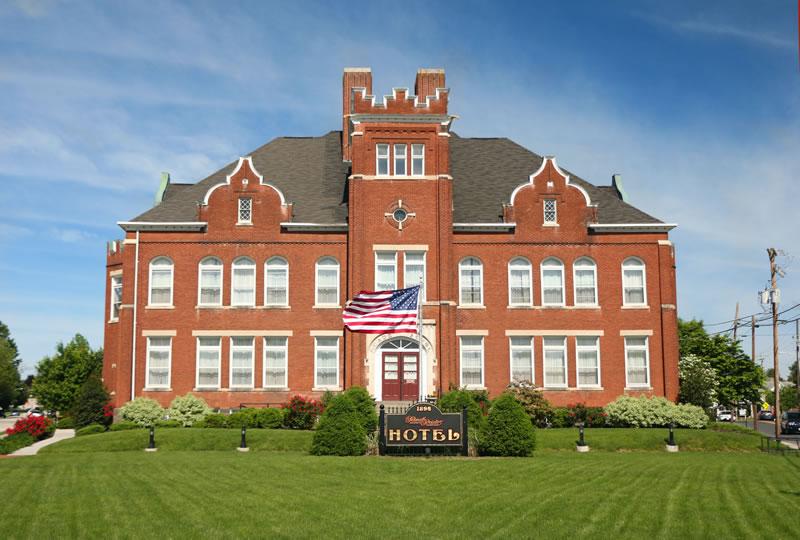 6. Plan Your Lodging Ahead Of Time Whenever Possible
After you've set your budget and planned your trip, now's the time to book your hotels and motels. Since life on the road can be unpredictable, opt for hotels with a flexible cancellation policy so you're not out a night's stay in the event of obstacles like car troubles, bad weather, illness or other unforeseen events. Maybe nothing bad happened at all and you just love where you are and want to stay a little longer?
But, just because you need somewhere to stay last minute, doesn't mean you'll necessarily spend more. To save money on accommodations, visit websites and download the apps of travel sites like Trivago, Hotels.com, Kayak, Priceline, or Orbitz to find last minute deals. If you prefer more homey digs check bbonline for specials on B&Bs and inns. If the hotel you're staying with is a chain or part of a larger brand, see if they have a reward membership program that can help you earn rewards towards free stays in the future. Often you can save money on room rates just for joining online.
And finally, remember to always check your hotel, motel, inn or B&B's website for last-minute deals, packages or discounts that might not be listed elsewhere. Sometimes calling the hotel or motel and booking direct can get you an even better deal than what is listed online. 
7. Fill Up For Less! Use Cruise Control And Get A Gas App
While part of the fun of taking a road trip can be deciding to take an unexpected detour, you can save money on unavoidable road trip expenses like gas and tolls. We already discussed you can start by planning out your route before you hit the road. But, for when you're already on the road be sure to download an app like GasBuddy onto your smartphone that can help you get the best price on gas no matter where you are. You just enter your zip code, address or give the app permission to figure out your location, and it will give you a list of the cheapest gas prices nearby. Ever get gas at one station, only to drive another mile or two down the road and see you could have filled up for 10 or 20 cents less? That always gets me. GasBuddy takes the guesswork out filling up your car on the cheap. It also, like Google Maps can help you calculate your road trip's toll and gas costs, so you can plan and budget properly. 
Your driving style can also use up more gas than is needed. Lots of braking due to traffic, tailgating or having to slow down from excessive speeds can cut into your gas budget. To preserve more of that liquid gold, use your car's cruise control option (if you have it) for a smooth ride and a happy gas tank.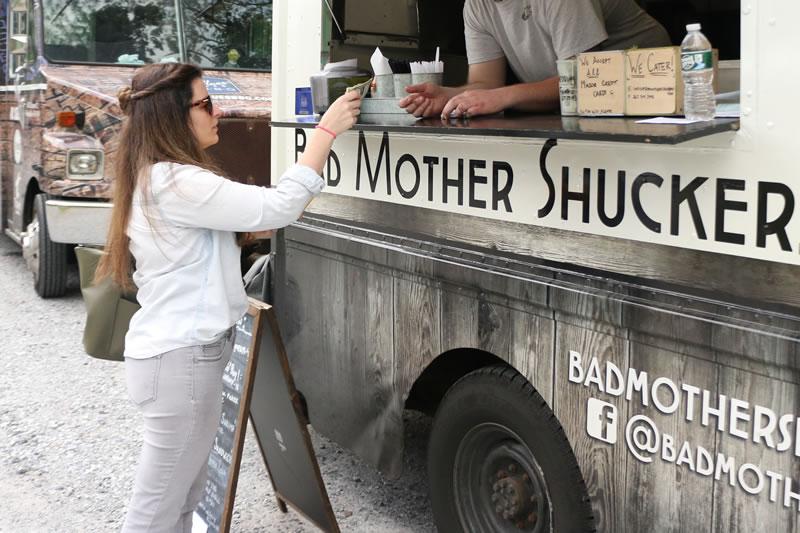 8. To Save Even More $ On The Road: Eat Strategically
While eating and drinking well can be one of the best parts of travel, it can also be a total drain on your budget. Travelling as a couple, we could easily spend a minimum of $120 a day eating out in restaurants on the road. For us that usually includes lunch, dinner and local treats or a drink along the way. And if you're travelling to an expensive city like San Francisco or New York, $120 could be spent in a flash. But there are some ways you can still happily chowdown on the road and save some dough while you're at it. 
9. Travel With A Cooler Bag
No road trip should ever be traveled without a cooler bag. Packing some of your own food, snacks and drinks will keep you from having to spend extra money on overpriced drinks and snacks at gas stations and convenience stores. Fast food can get expensive too. By packing more of your own food, you can also stick to healthier options like protein bars, bananas, peanut butter, cheese and apples that can keep you satiated on the road, while saving you money. 
10. Prioritize Your Meals
Do you live for a great breakfast or would you rather skip it and put the money towards an even better dinner? I usually skip eating breakfast out, and instead will eat a banana or protein bar, and just grab a coffee tide me over. Even if you can't live without a hot breakfast, then you can still save money. Many hotels offer a complimentary breakfast with your stay. For a family of four, 5 mornings of free breakfast can save you some serious bucks. And don't forget to grab an extra banana or two at that complimentary breakfast bar. They make great snacks for when hunger pangs hit you while you're in the car exploring for the day, or back at the hotel getting ready for dinner.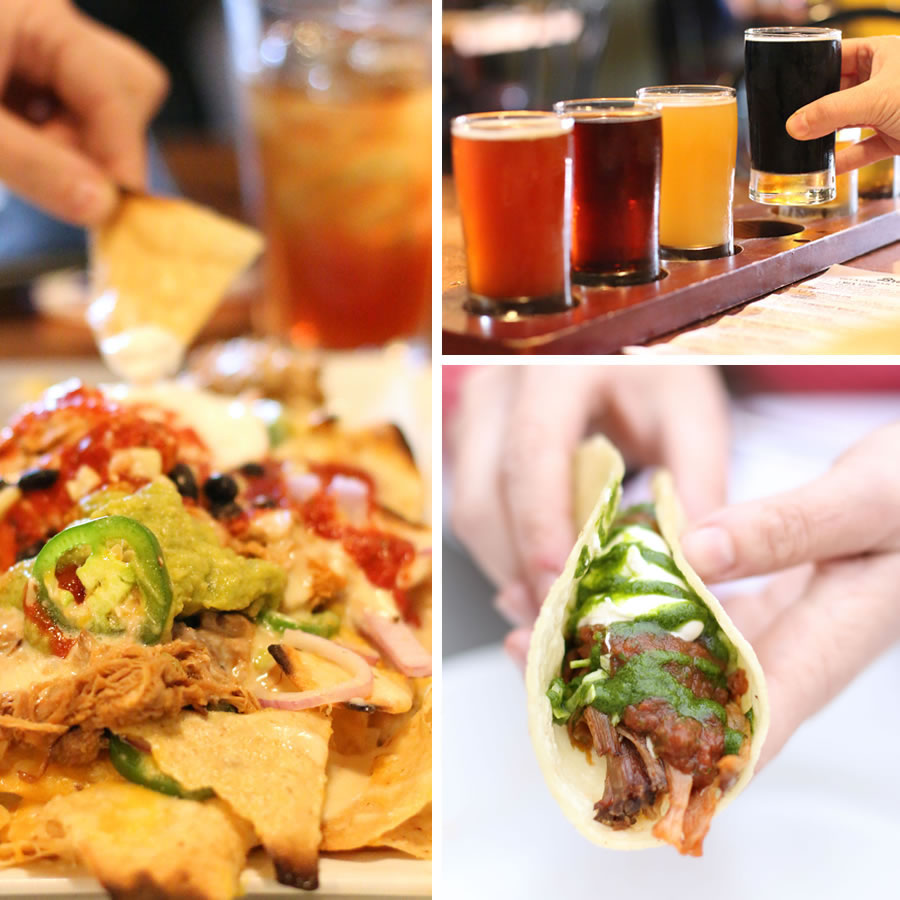 11. Check Local Restaurant Websites For Happy Hour Deals And Specials
To save money eating out later in the day, don't forget that many restaurants offer daily specials and/or a happy hour menu with food as well as drinks. If you have restaurants or eateries on your must do list, be sure to check their website or Facebook page for happy hour specials and rules. If you don't see one listed, try giving the restaurant a call. Not every restaurant is great about marketing their offerings. 
Also, happy hour is no longer only 5pm to 7pm, and not all restaurants require you sit at the bar. Some happy hours can start as early as 3pm and some can end as late as 8pm. So if you didn't plan ahead, just Google something like "3pm happy hours near me" to find a list of local restaurants for you to choose from. One wine tasting room we visited in Gettysburg offered three free tastings to every customer. How do you like that?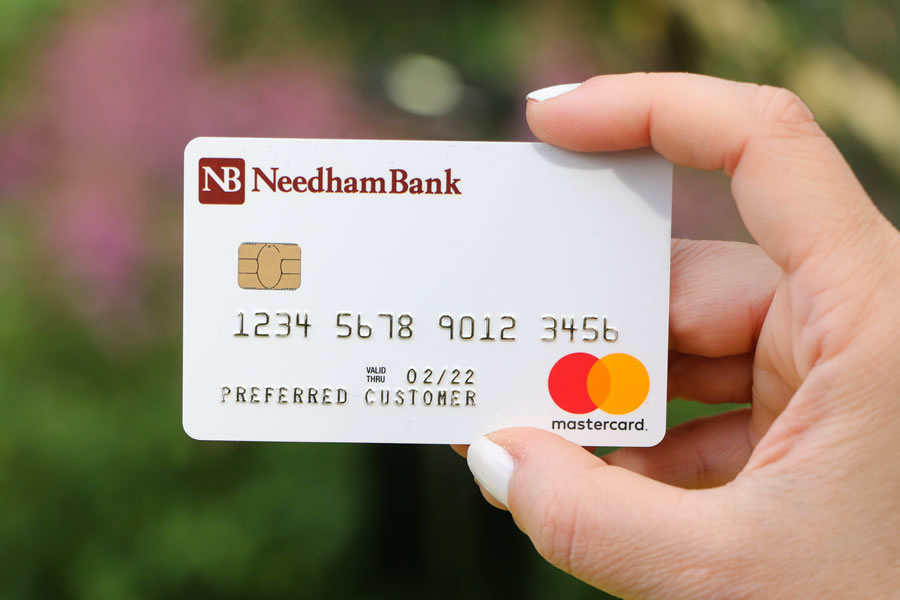 Want to NEVER pay ATM FEES again, no matter where you are in the world?
Maybe you like earning interest on your $$$, and rewards too?   Of course you do!
 ➡ Click here to sign up for a NB Checking today!