Sharing a recipe for homemade sea salt hair spray you can make on the cheap (with better ingredients) and also add as a little gift or stocking stuffer.
Hi friends! How's the week going so far? I'm looking forward to lunch with a friend and catching a hot yoga class later this evening.
For today's post, I wanted to share a super fun and easy beauty DIY: sea salt hair spray! You guys may be familiar with sea salt spray, as it's a great way to add beachy waves and texture to your hair. It can be used on wet or dry hair, and makes you feel like you spent the day at the beach. Store-bought sea salt sprays can cost a fortune (around $40 per bottle), so making your own is an easy way to save some money. Also, you can customize the ingredients according to your hair type and preference!
Today, I'm sharing a DIY sea salt spray recipe you can do at home. Pin this for the next time you're looking for a quick and easy hair DIY.
Homemade Sea Salt Hair Spray
What Does Sea Salt Hair Spray Do For Hair?
My #1 fave use for sea salt spray is to create waves and add beachy texture. It also helps absorb excess oil. It enhances waves and curls and creates volume if your hair is feeling a little blah or like it needs a boost. You can also add some nourishing components, like argan oil and coconut oil for hair health.
What you will need:
1 tablespoon sea salt (Redmond's real salt is my fave)
2 teaspoons argan oil (you can also use coconut oil)
10 oz hot water
Optional: 4-6 drops essential oil. I used lavender but you can also use any hair-friendly oils, like rosemary, rose absolute, lemon, or tea tree. I order all of our essential oils from Thrive Market and also love NOW Foods (you can use FITNESSISTA for 20% off).
A glass spray bottle
How To Make Your Own Sea Salt Spray
Step 1
Add the sea salt to a bowl and pour the hot water on top. Whisk to fully dissolve the sea salt.
Step 2
Add in the argan oil and essential oil, and continue to whisk.
Step 3
Pour into your glass spray bottle.
Step 4
Give it a shake and add a few sprays to your hair as you *scrunch* for some extra texture and volume. Store in a cabinet for up to 3 months.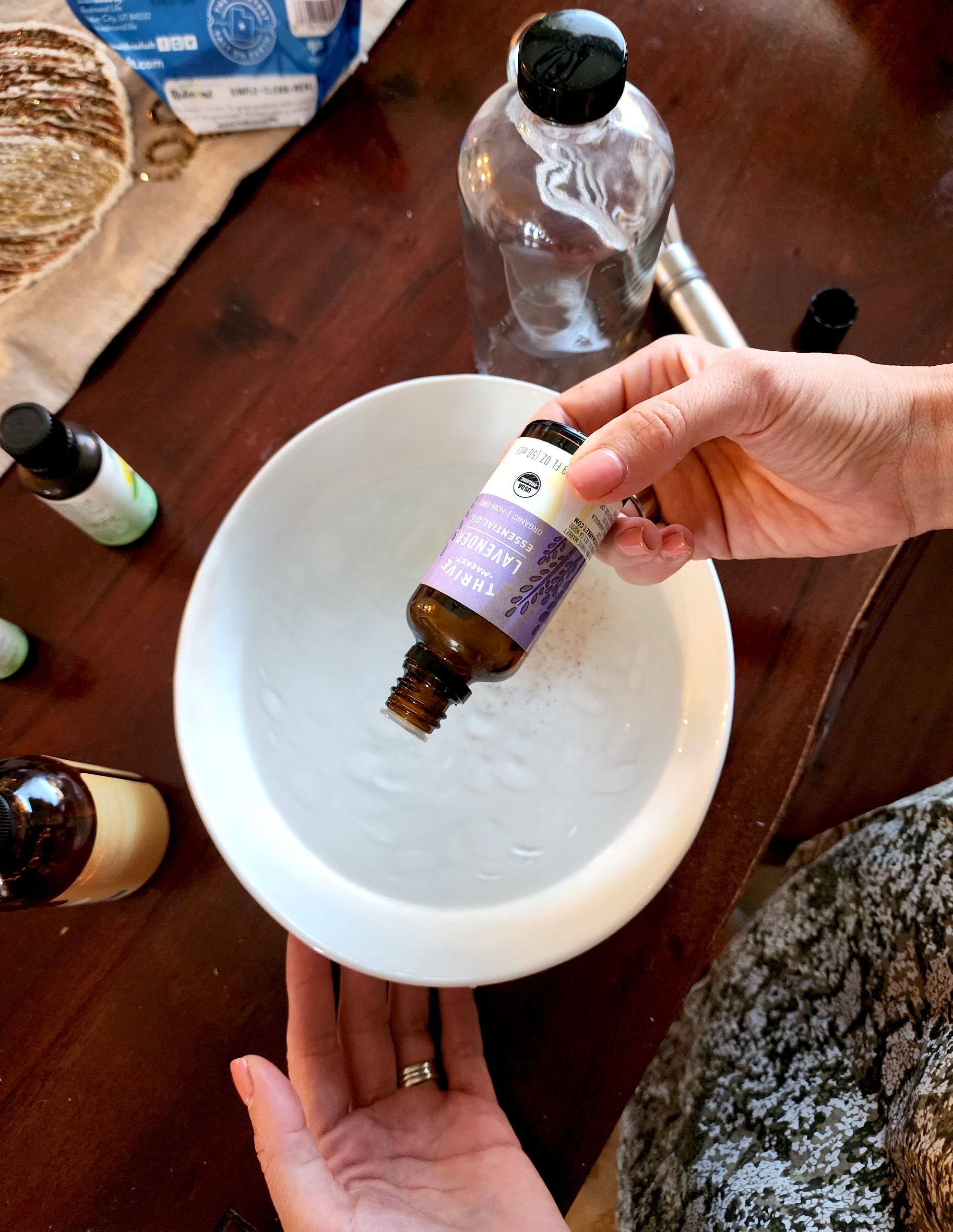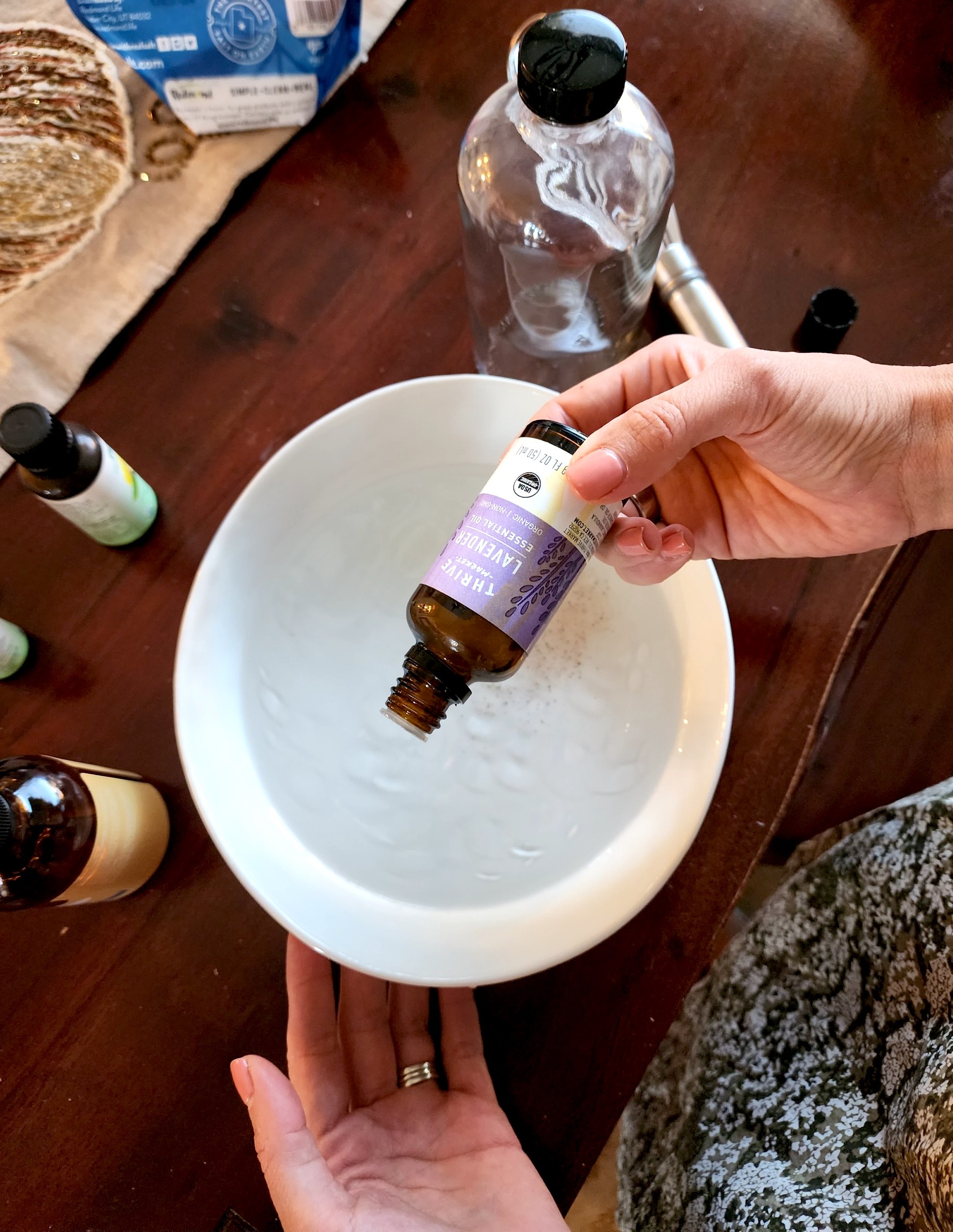 How To Use Sea Salt Hair Spray
You can use sea salt spray on wet or dry hair. I prefer to use it on dry hair that hasn't been washed in a couple of days for extra volume and life. If you use it on wet hair, do not blow dry afterwards; just scrunch and let it air dry. The brilliant thing about this is that you don't need any extra tools, and it's pretty foolproof. Just spritz, scrunch, and enjoy. If you add essential oil, it can also give a little bit of gorgeous natural fragrance.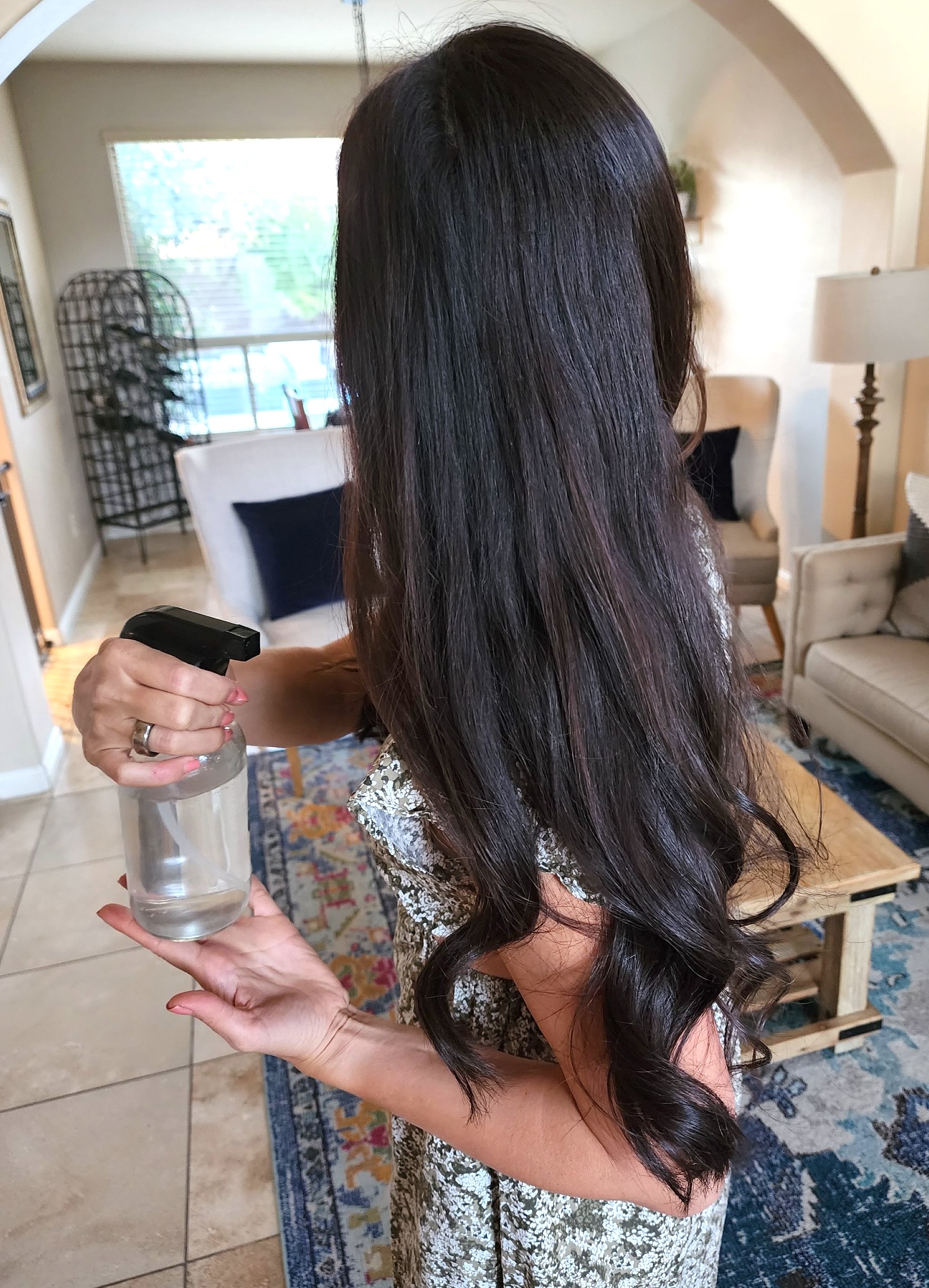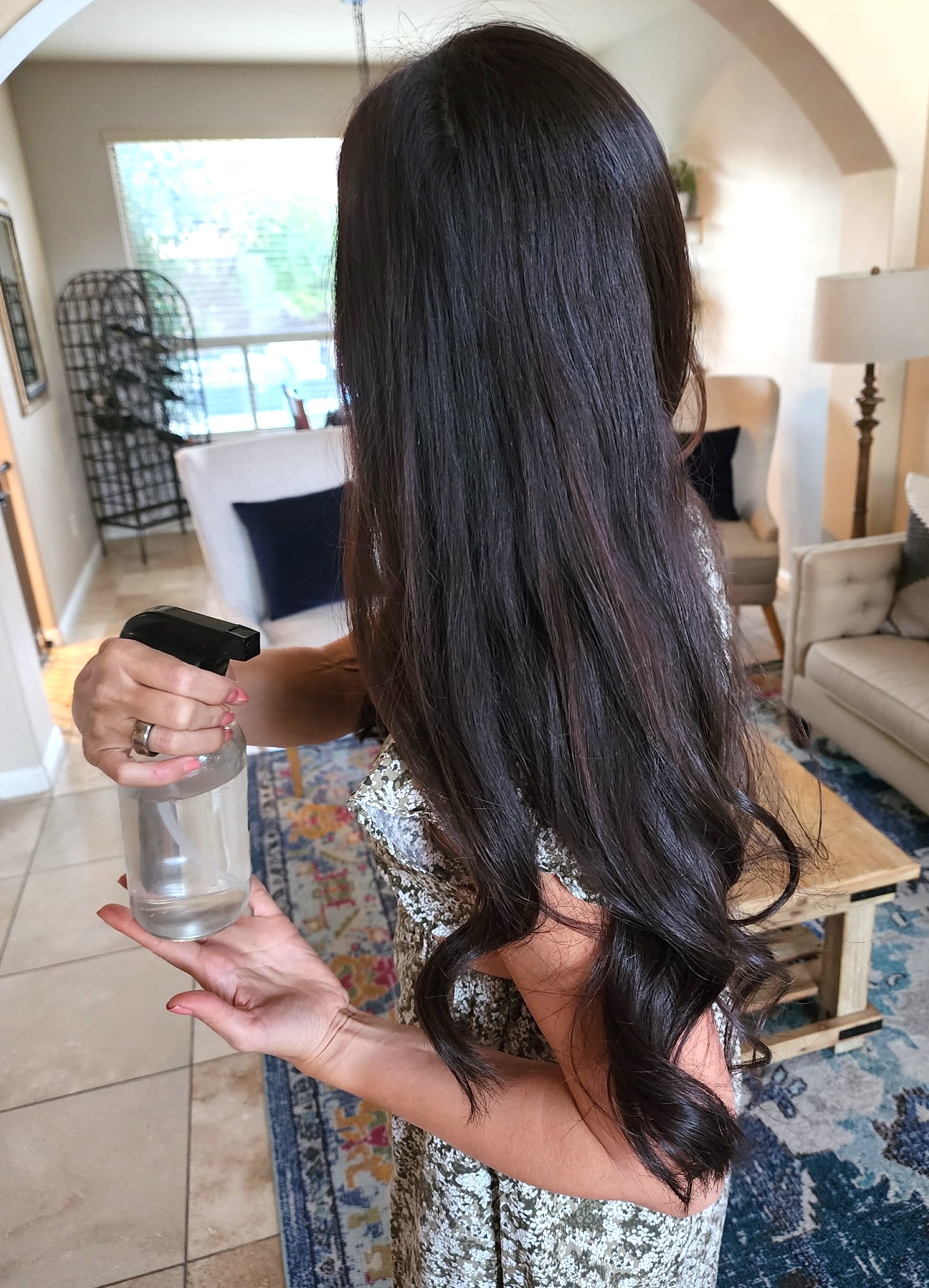 Does Sea Salt Spray Damage Hair?
Like anything, I think that moderation is extremely important. Sprays that contain salt can be a bit drying, so I would only use it 2-3 times per week. The good news about this spray is that the argan oil can help nourish and moisturize the hair, so it's not quite as drying.
Some tips to prevent damage:
– Take it easy with the heating tools and your hair. Don't overuse blowdryers/straighteners/curling wands, etc.
– Use a heat protectant when you're using heating tools, like this one.
– Don't overwash your hair. Shampoo can also be very drying, as it strips the hair of hydrating oil. I only wash my hair around 2x per week and rarely blow dry it. My hair care tips are in this post!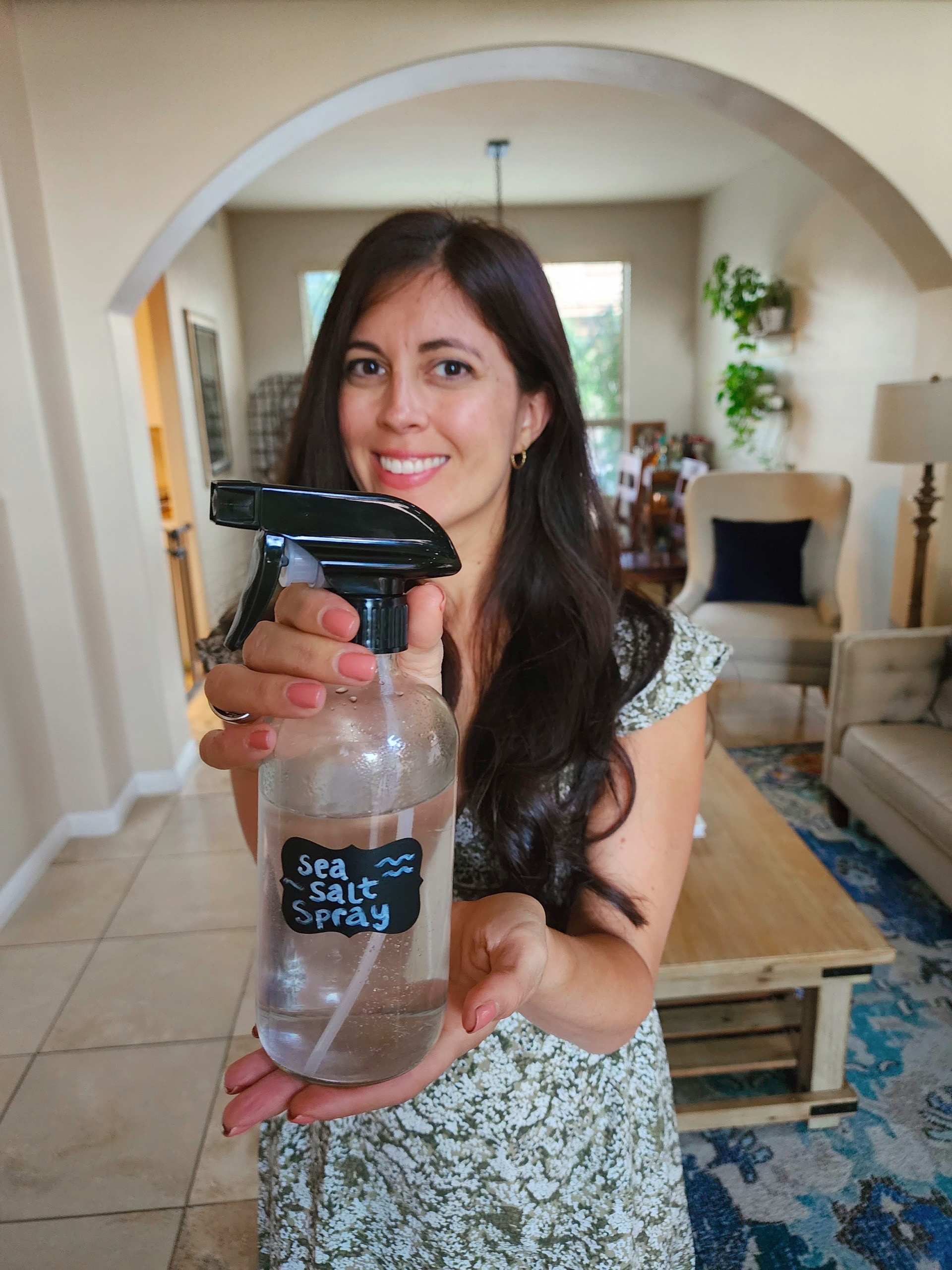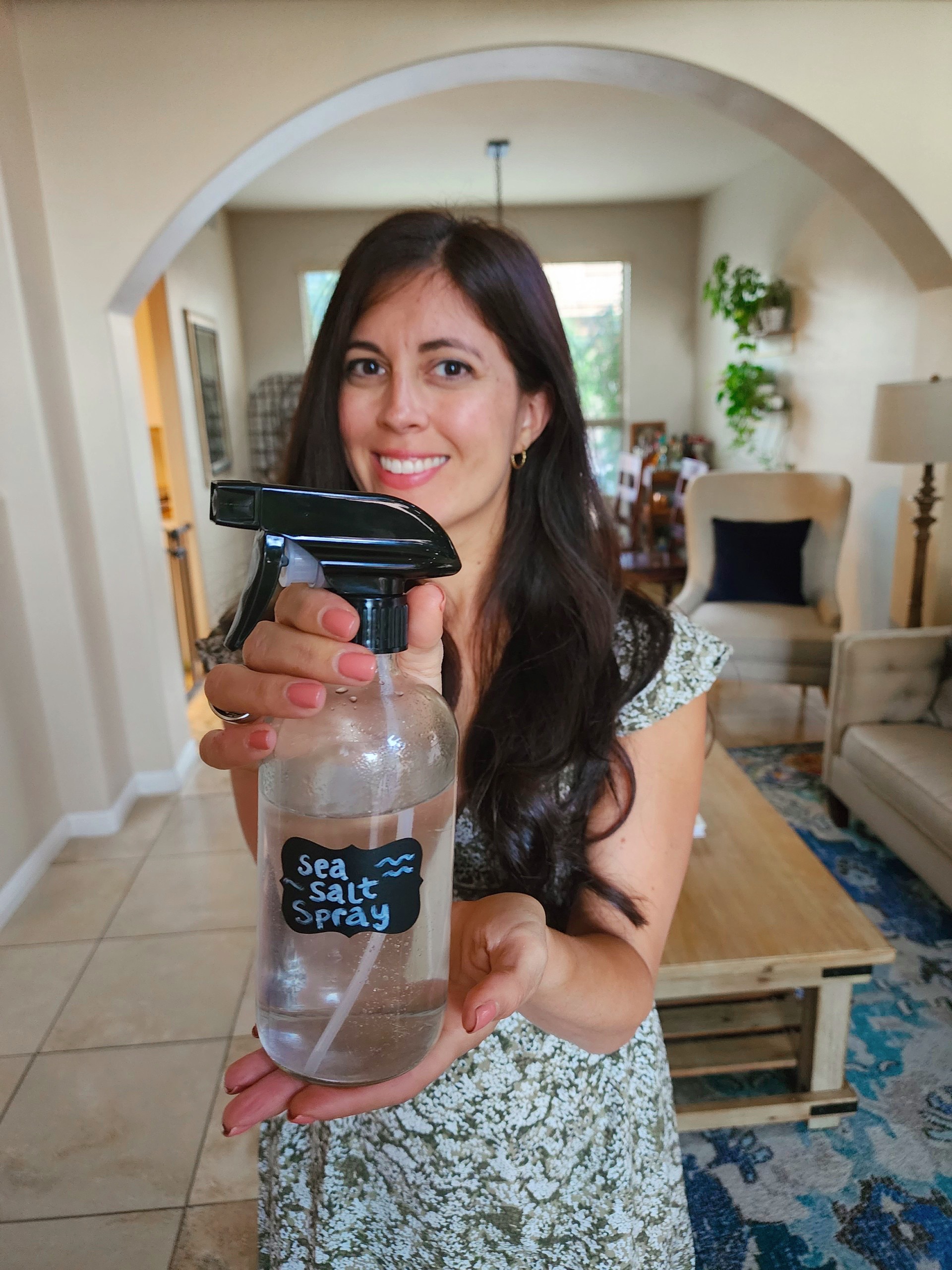 All in all, this is a super easy hack that you can make at home on the cheap. Please report back if you give it a try! If you don't have time to make this anytime soon, pin this post for a rainy day.
So, tell me, friends: have you ever used sea salt spray? What's your #1 hair must-have? This is mine; I can't live without it.
xo
Gina
More beauty DIYs:
Pumpkin spiced body butter
Shower steamers
Rose facial spray