HI friends! Happy Friday to ya. What's going on this weekend? We've had triple pool playdates with friends, and we have a dance event with Liv's studio, I teach barre, and two birthday parties. Whew! Summer, I love you. The girls did a baking camp the week and baked the most gorgeous treats! Churros, French madeleines, a double-layer cake, cupcakes, and sugar cookies with royal icing.
I'm also cranking away on my Integrative Health Practitioner Level One certification. If you have any questions about the program that I can address in an upcoming post, please let me know if the comments section!
Before I head into this week's Friday Faves, I wanted to share your top products from May. It's always fun to go through analytics and see what products you're enjoying from the blog, so here are the top picks!
Top products from May
My favorite bra in the entire world
The squareneck puff-sleeve top (on sale!)
This gorgeous shirtdress
This puff-sleeve mini dress
This one-strap swimsuit (on sale!)
The best pillow spray
This Rails dress that I've been loving
The Pilot's go-to polo shirt (he has one in almost every color)
The classic Moonlight shorts pajamas
This mother and daughter portrait, which was part of my Mother's Day gift guide
It's time for the weekly Friday Faves party! This is where I share some things I'm loving from the week and around the web. Please share a fave from the week in the comments section below. 🙂
Friday Faves
Read, watch, listen:
I don't know if I've shared this here before, but I'm a huge fan of Common Sense Media. I always lurk this site when we're going to watch a movie together as a family, and ended up using it so much that I converted to a paid membership. (I think you get three free reviews each month.) It gives parents a condensed version of movie content that may be iffy (and specific details about the situation) and you can decide if your kids are ready to see it. It definitely came in handy when Liv wanted to watch Titanic – I knew exactly which spots to fast forward and when to resume. I highly recommend it for all of my parents friends out there.
We saw Top Gun before taking the crew, but it's not always realistic to pre-screen movies beforehand.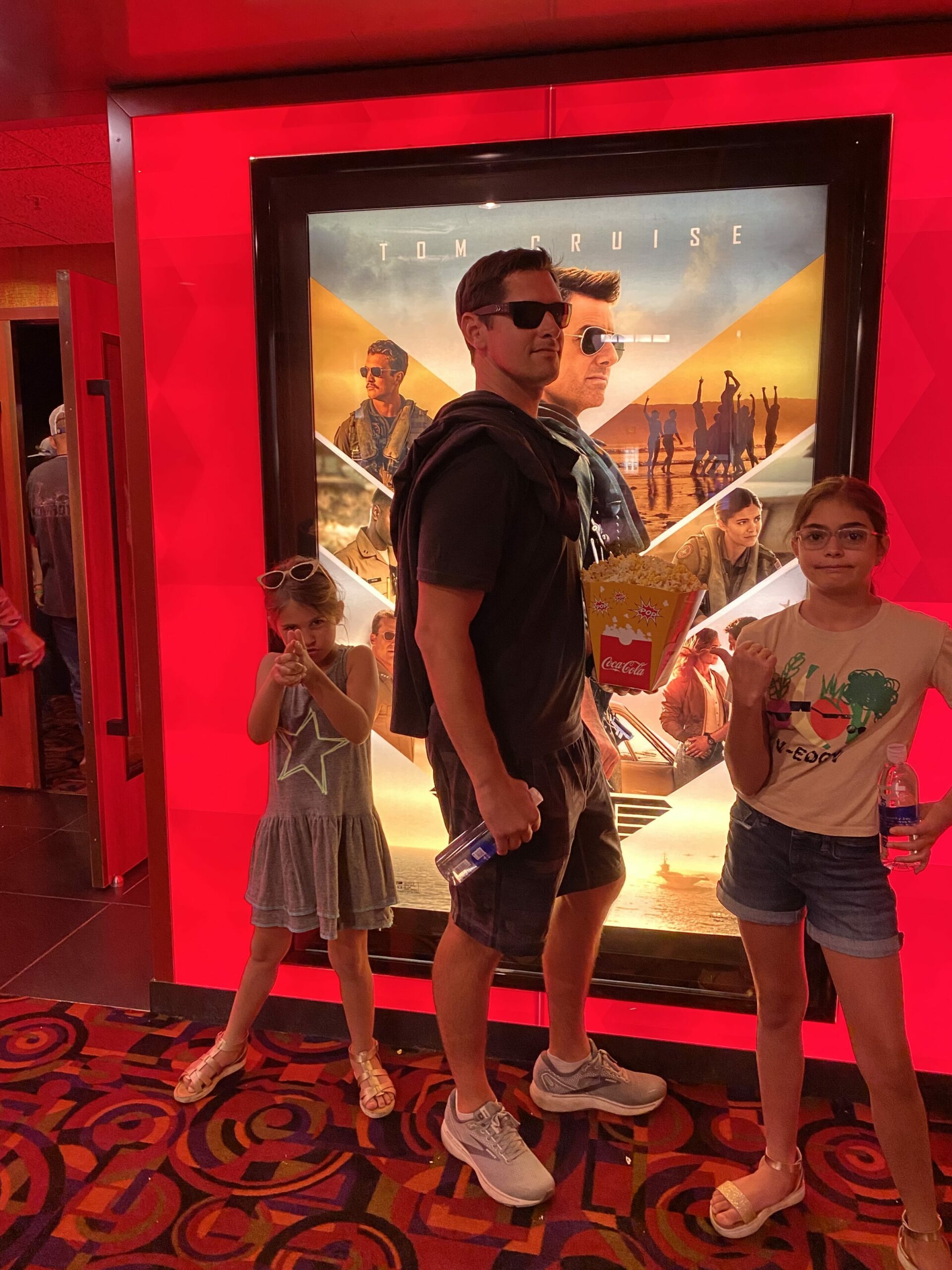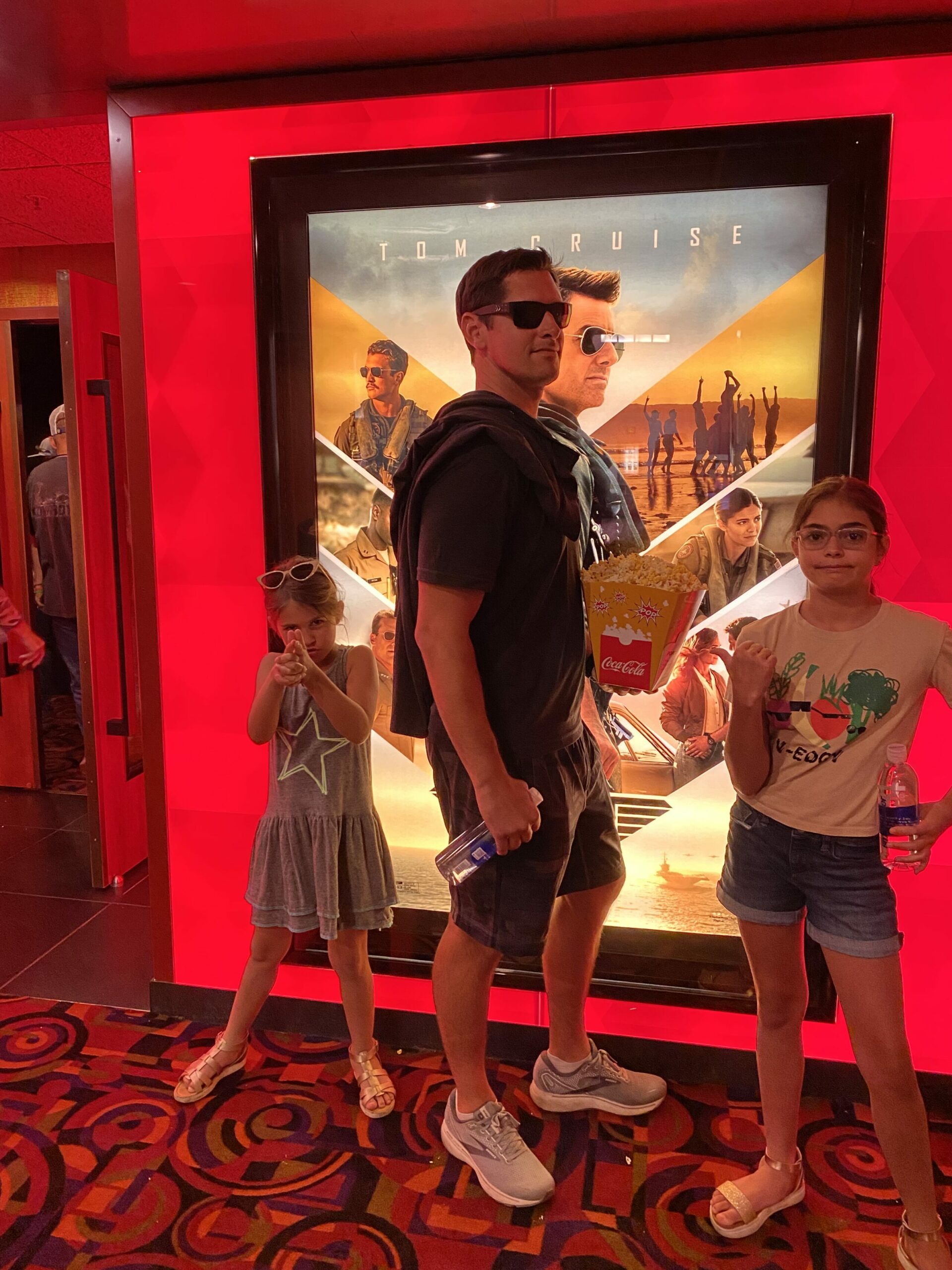 (Liv LOVED it, P fell asleep halfway through the movie.)
The Españolistos podcast! I've been really wanted to brush up on my Spanish and this has been a huge help. My mom's side of the family all speaks Spanish, but growing up, I did the thing where I'd only respond in English, even if someone was speaking to me in Spanish. I ended up minoring in Spanish, so I used to read full novels and poetry, and write essays, but it's one of those things where if you don't use it, you lose it. I've been taking Spanish Peloton classes and listening to the Españolistos podcast so my brain can get that little boost. This podcast is very conversational, and you listen to the hosts chat about a variety of topics. I really, really enjoy it.
Don't forget to check out this week's podcast episode with Caitlin (Healthy Tipping Point!) here. 
Fashion + beauty:
This cute MINKPINK dress (on sale!) that came in the last RTR Unlimited shipment. I've been wearing it with these block sandals and plain white low-top sneakers.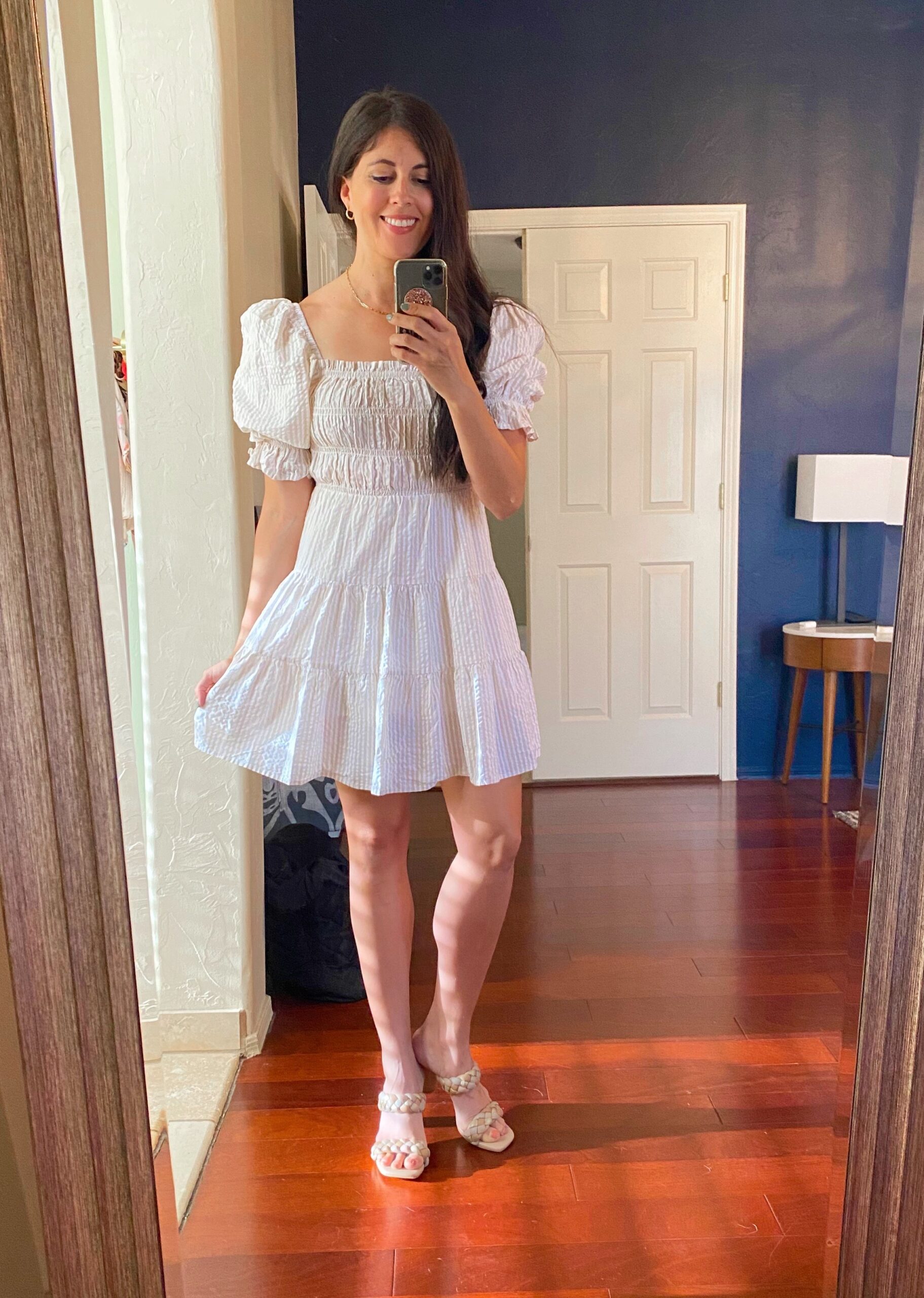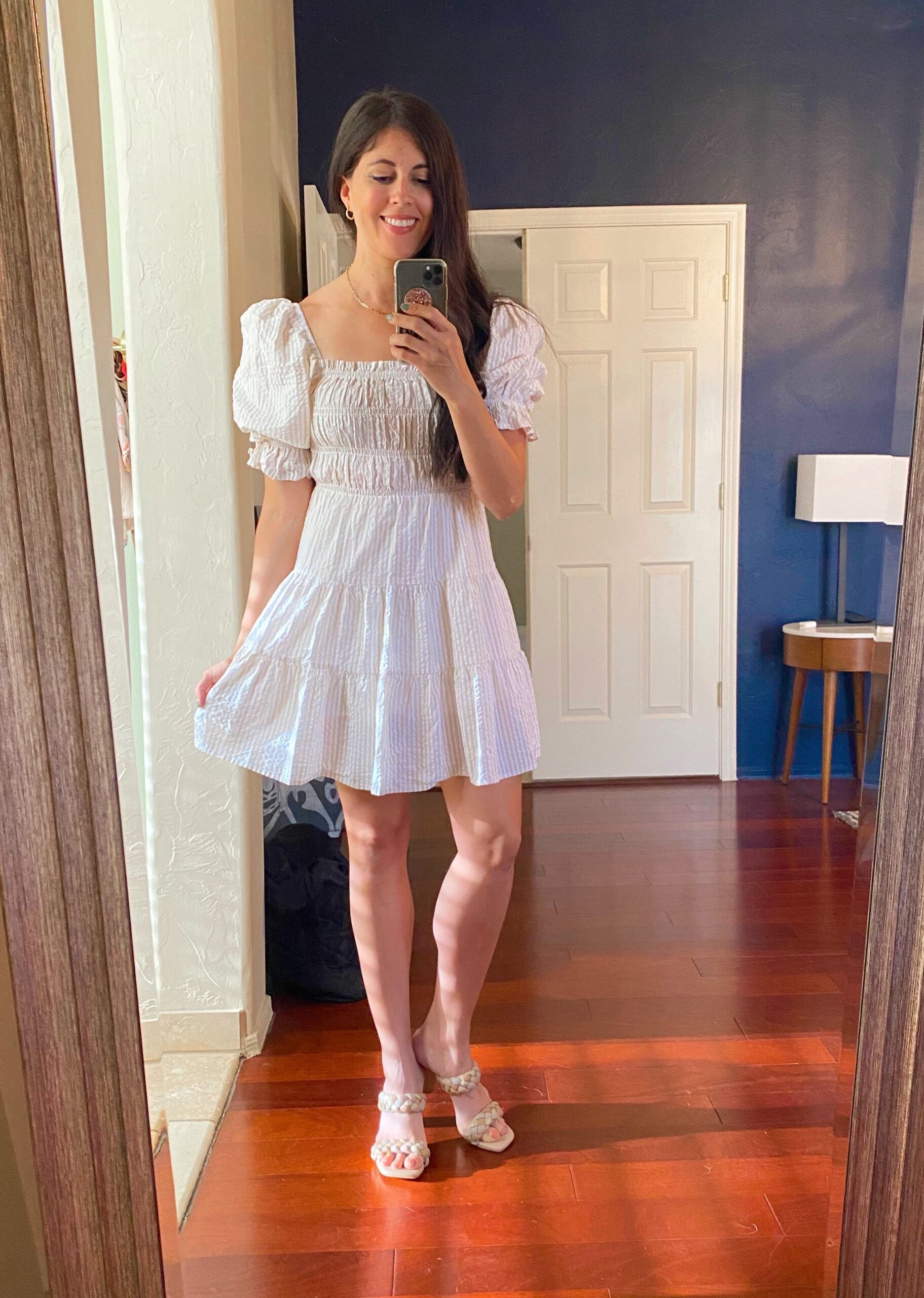 I'm on the fence about getting a Bogg bag (the handbag equivalent to Crocs), but think I'm going to go for it. This would just be for the pool and beach (not out to dinner lol) but I think having one will come in handy for upcoming trips and daily pool adventures.
Obsessed with this Dry Bar scalp scrub. Since I wash my hair… um, less frequently than you'd imagine… it makes my hair feel SUPER clean and lovely on the rare occasion I wash it. (I definitely think washing less frequently has helped with my hair health and promoting growth!)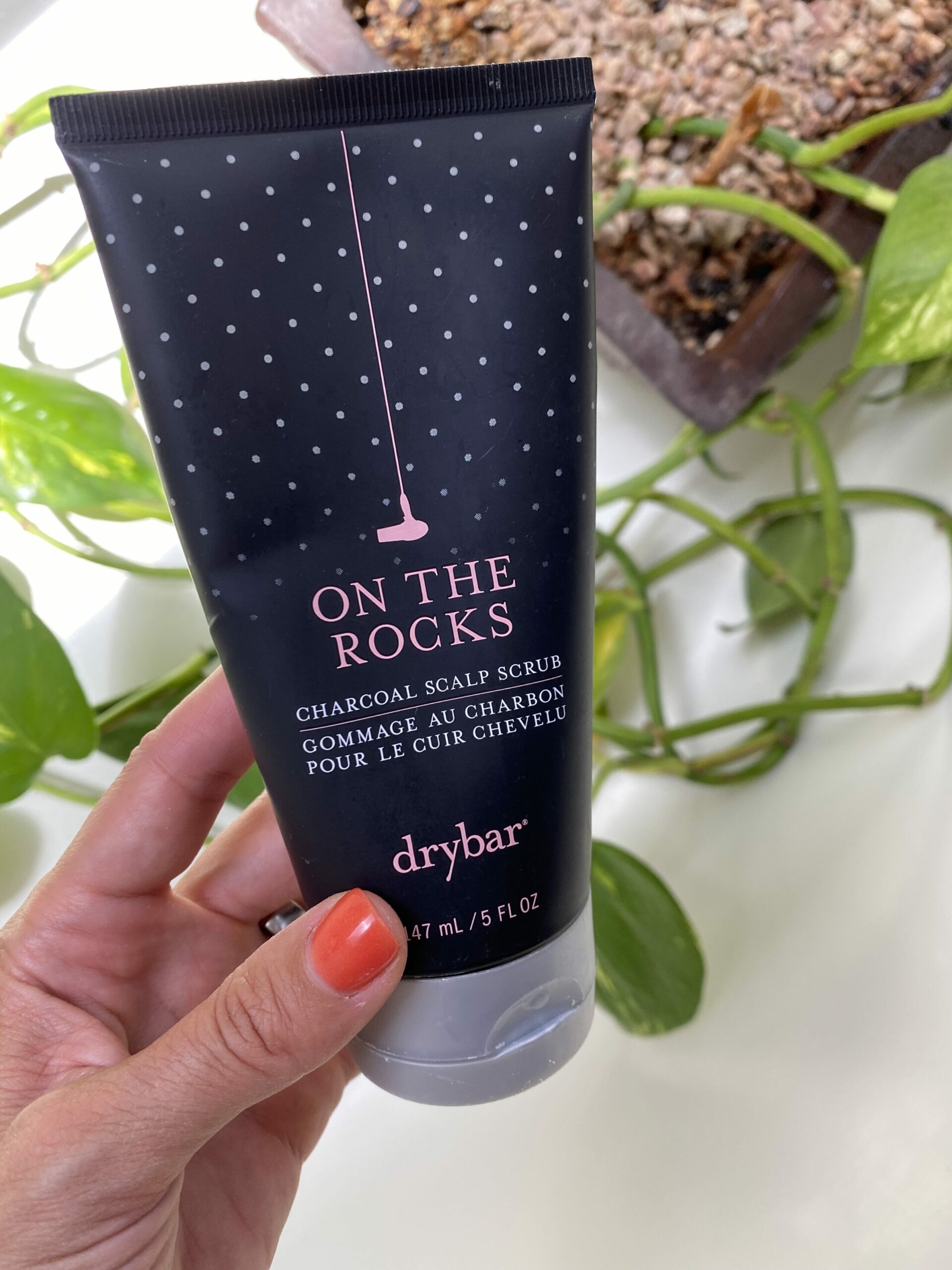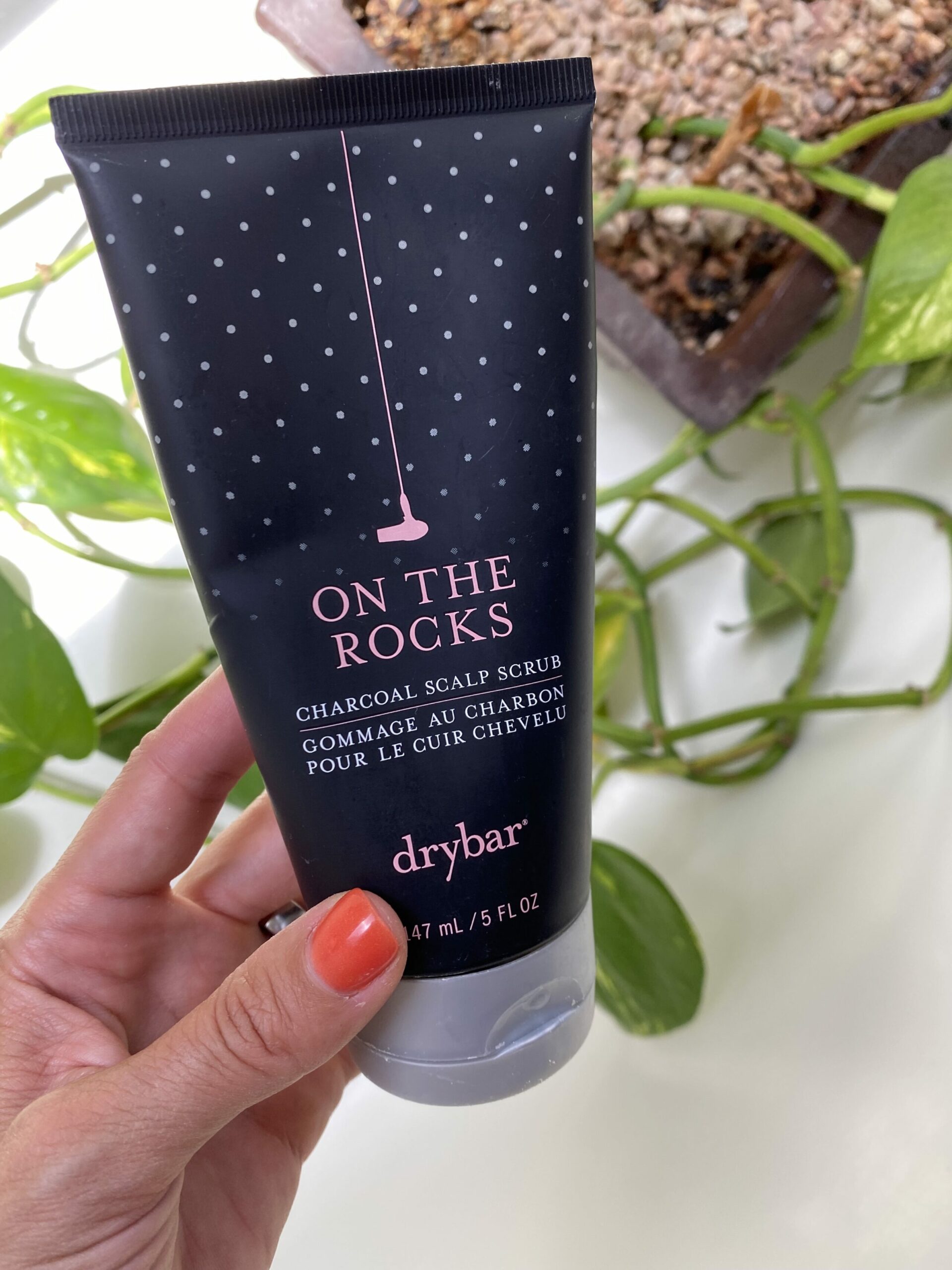 Still time to shop for Father's Day! Lots of ideas here!
Fitness + good eats:
Try out this dance cardio workout for a little fun movement session this weekend!
Meal ideas when you have guests in town.
 This pesto shrimp recipe looks amazing.
We had an AMAZING date night at BATA. If you're in Tucson, definitely check it out – it's our favorite restaurant right now. Everything was exceptional and if you go, definitely get the duck! This is the dessert, which was a red velvet goat cheese cake with a sourdough crust.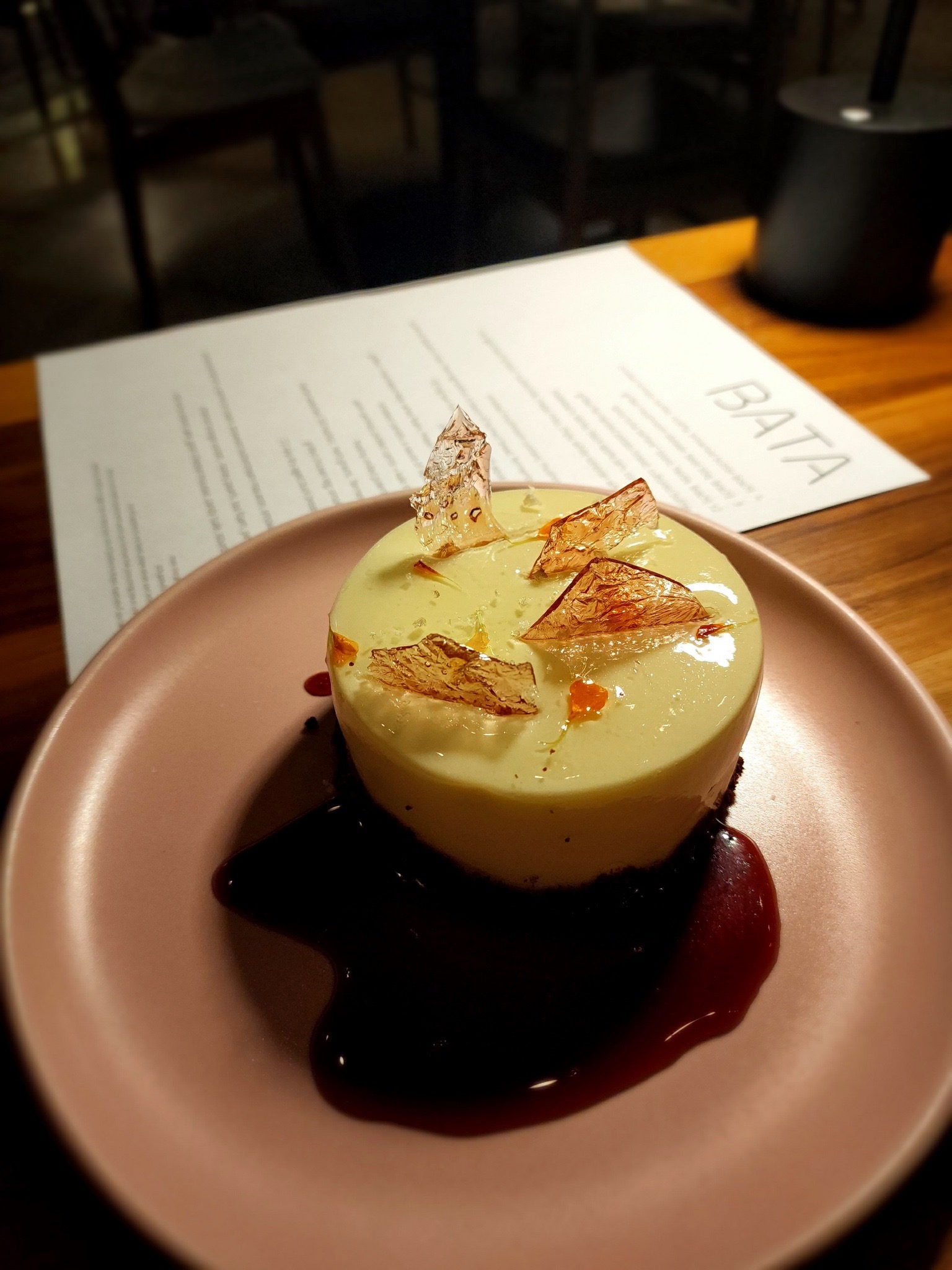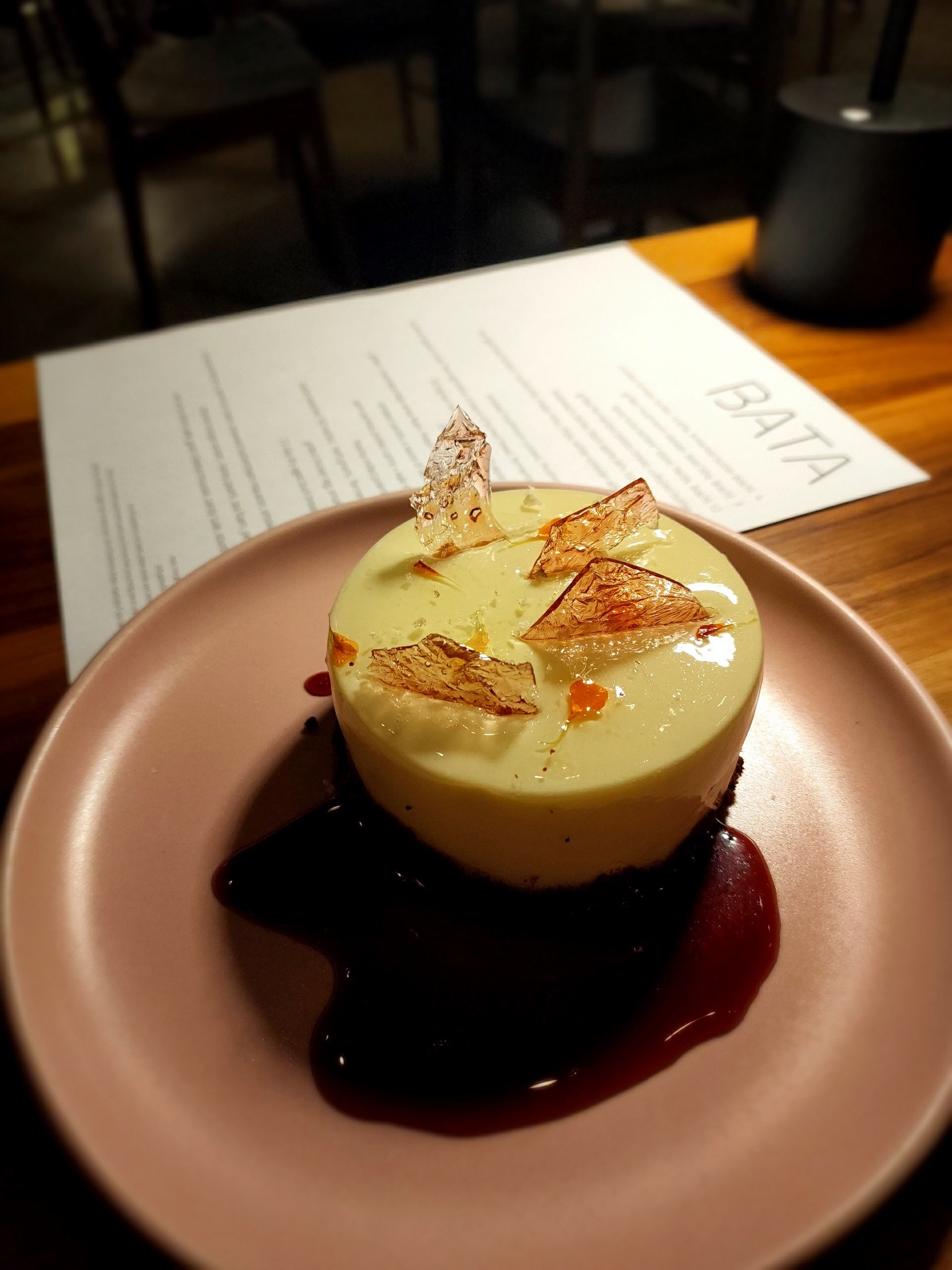 Happy Friday, friends! Thanks so much for stopping by the blog today 🙂
xo
Gina