Sharing a recipe for a delicious and refreshing blackberry cucumber cocktail!
Hi hi! How's the day going so far? I hope you're having a great morning. I'm catching a yoga class and spending the rest of the day working on some stuff for Fit Team and the podcast.
For today's post, I wanted to share a super delicious and EASY cocktail recipe. This one is courtesy of my brother Kyle, and we learned how to make this while we did his Cocktails in the Kitchen class at Miraval.
TBH, I haven't experimented with cocktails too much. I feel like they can be intimidating, and while I can follow a recipe, I don't tend to be very creative with cocktails. (Worth mentioning here that I do make a very lovely margarita, but that's about where it ends.) He had our stations set up with fresh herbs, berries, tools, and gin, and before we knew it, we were cheers-ing each other with the freshest libation I'd had in a long time. I'm so pumped to share the recipe with you!
Blackberry Cucumber Cocktail
Ingredients
Cucumber
Mint
Basil
Blackberries
Simple syrup (equal parts honey and water)
Lemon
Lime
Gin
Ice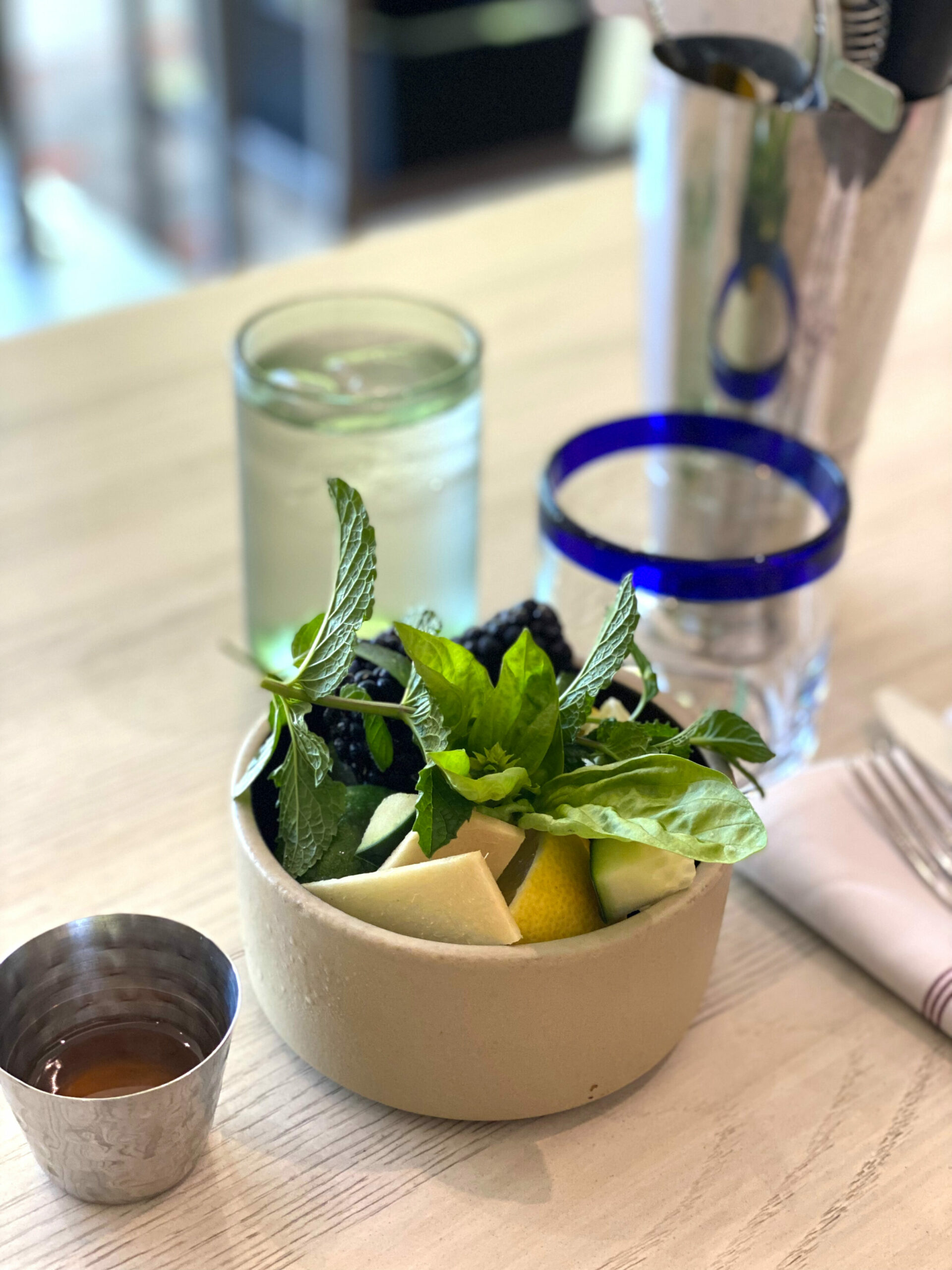 Instructions
Muddle all of the ingredients (minus the gin).
Next, add in the gin. Shake, strain, and garnish!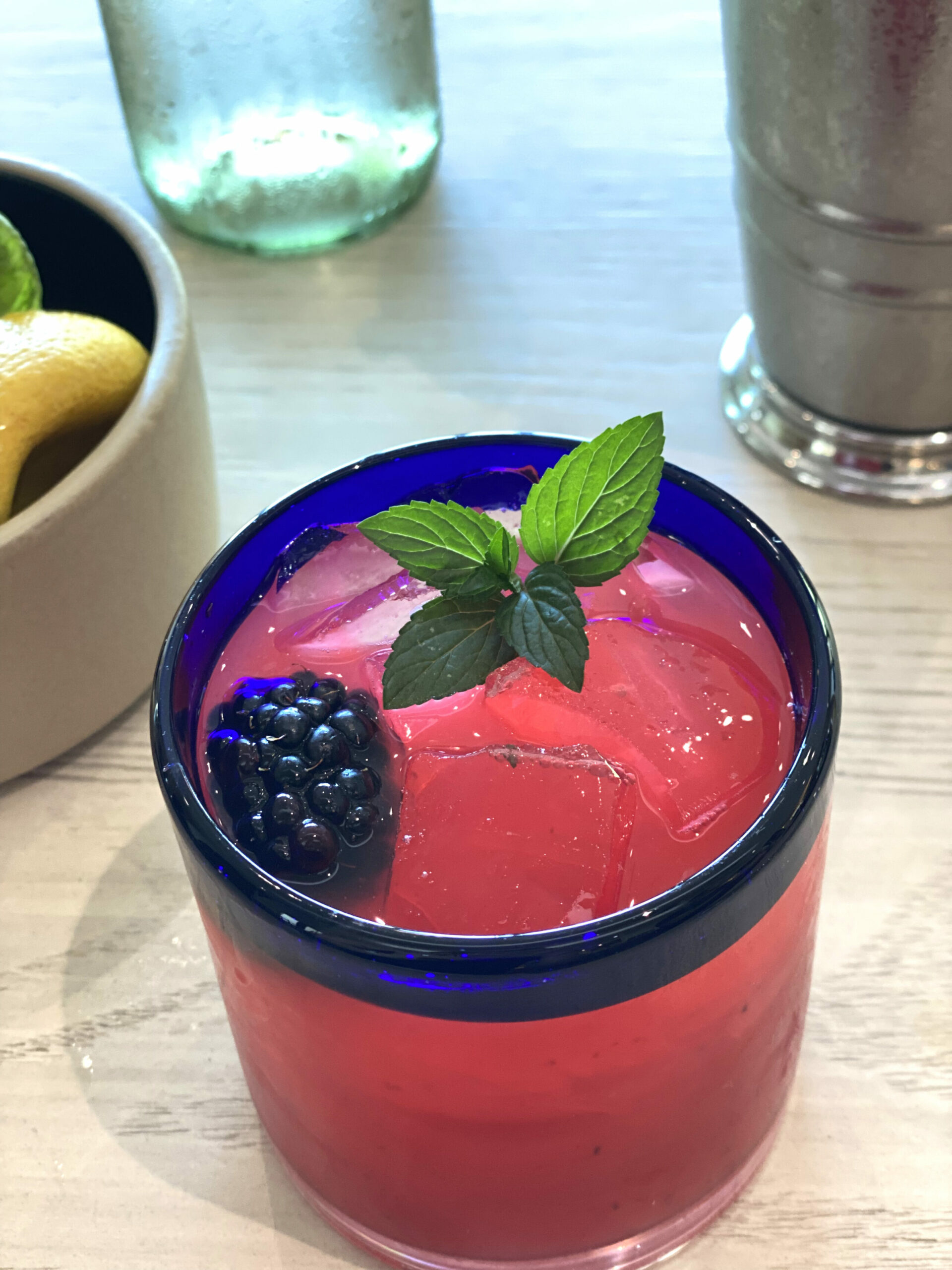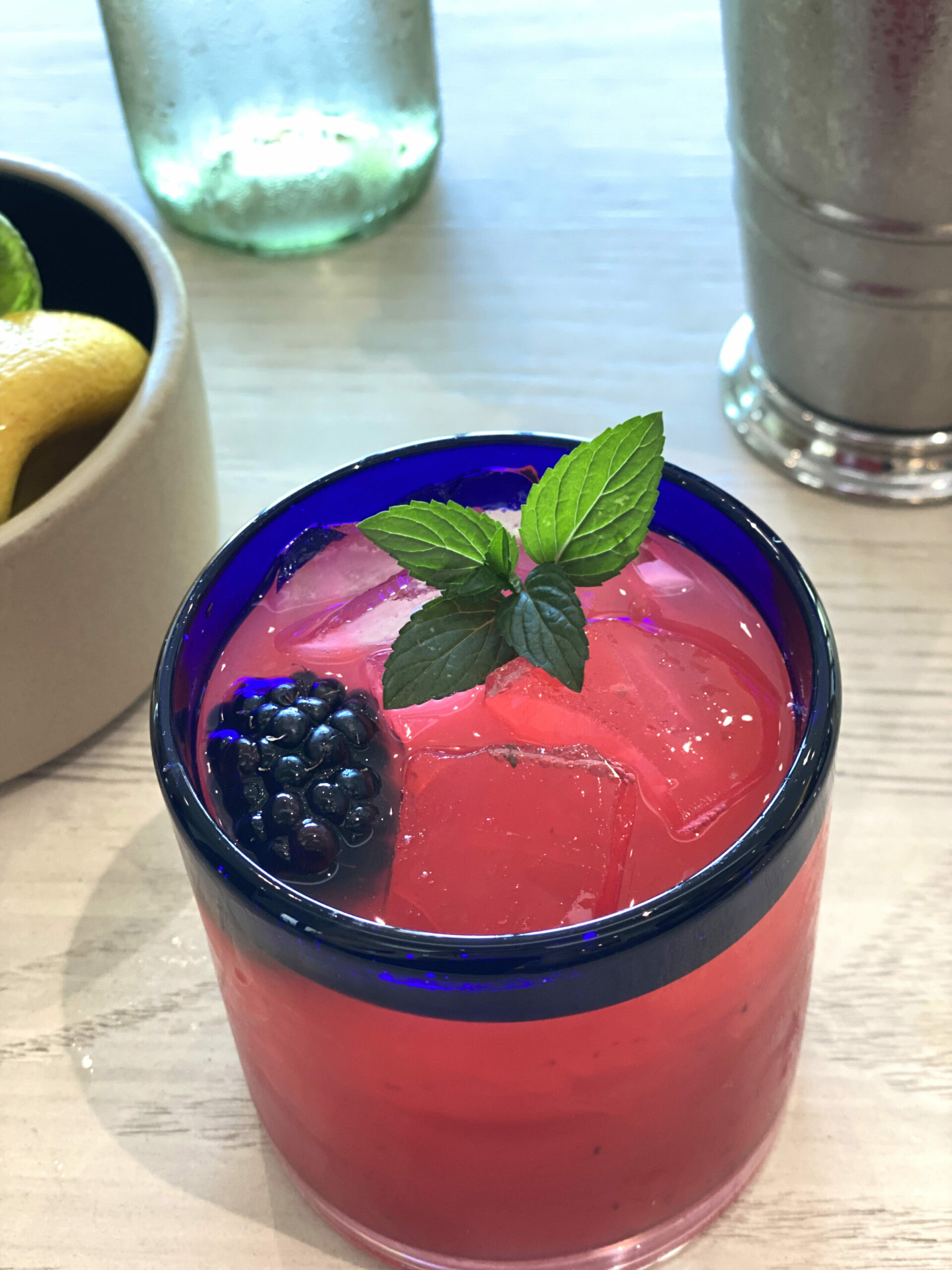 Kyle gave us an awesome tip for serving cocktails like this at parties:
Make a large batch of these and store in the fridge in a pitcher. Make one serving of these for guests while they're over (so they can see the "wow" factor of it being prepared), but then serve the rest out of the pitcher that's already ready to go and garnish.
I love this tip because making single cocktails has always been intimidating to me – I just don't want people waiting around for their drinks while I prepare each one – so it's a great idea to have a bunch ready to go and chilling in the fridge.
Another lesson I learned: I'm really into gin lately. I'm a wine or tequila girl, but I love the smoothness of gin and that it's so neutral.
Here's the full recipe if you want to give this one a try!!
Print
Blackberry Cucumber Cocktail
A delicious and refreshing cocktail that's perfect for parties or special occasions!
1/2 cucumber
5 sprigs mint
5 sprigs basil
1/4 cup simple syrup (dissolve equal parts honey and lime)
Juice of 1 lemon
Juice of 1 lime
2 oz gin
Ice
Muddle everything together except the gin.
Add the gin, ice, shake, and strain.
Serve in a cocktail glass and garnish with extra berries and sprigs of mint.
So, tell me, friends: what's your go-to cocktail (or mocktail)?
Gin-loving friends: what should I try next?!
xo
Gina