Hi friends! How was the weekend? I hope you had an amazing one. This blog post is a way to bring it back old school and share some more real-life adventures. Quite a few of you let me know that you missed the style of blogging from the past (I do, too!) so I'm trying to do it in a way that's low-key and still focused on my experience, instead of the kids' experience if that makes sense? It can be tricky because the kids are obviously a huge part of my life (and by far the most exciting and such an enjoyable part of my life). I'm still trying to navigate blogging in a way that feels authentic to me without overdoing it on kid content, while continuing to create value-driven posts, too.
If you guys enjoy this and want more everyday-style posts, let me know!
This weekend was a wild one and packed with so many fun adventures. Friday night, we went to a local fall festival with the fam. My dad, stepmom, aunt, cousins, Kyle and Meg, and their kiddos were all there.
We also ran into so many familiar faces that evening! Tucson is a small world, but feels smaller the longer we stay here.
BEFORE fall festival, the Pilot took P to a birthday party while I took Liv to dance, so P had double fun times. The kids played in the obstacle courses, got their faces painted, did the cake walk and bingo thing, and it was a blast.
Saturday morning, P had a soccer game, I took care of some work stuff and chores, and then one of Liv's best friends came over for a sleepover.
We took the crew to sushi at Ginza,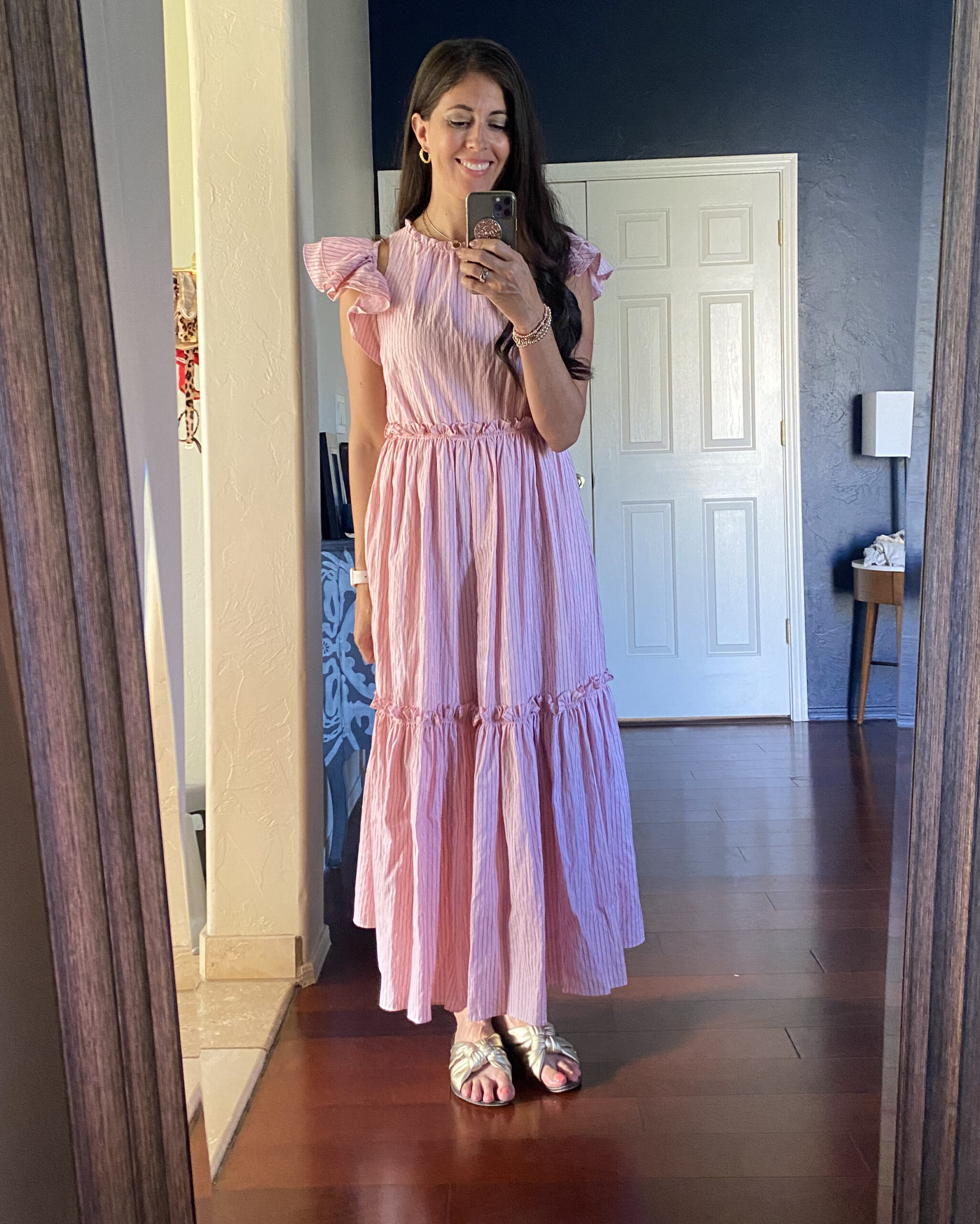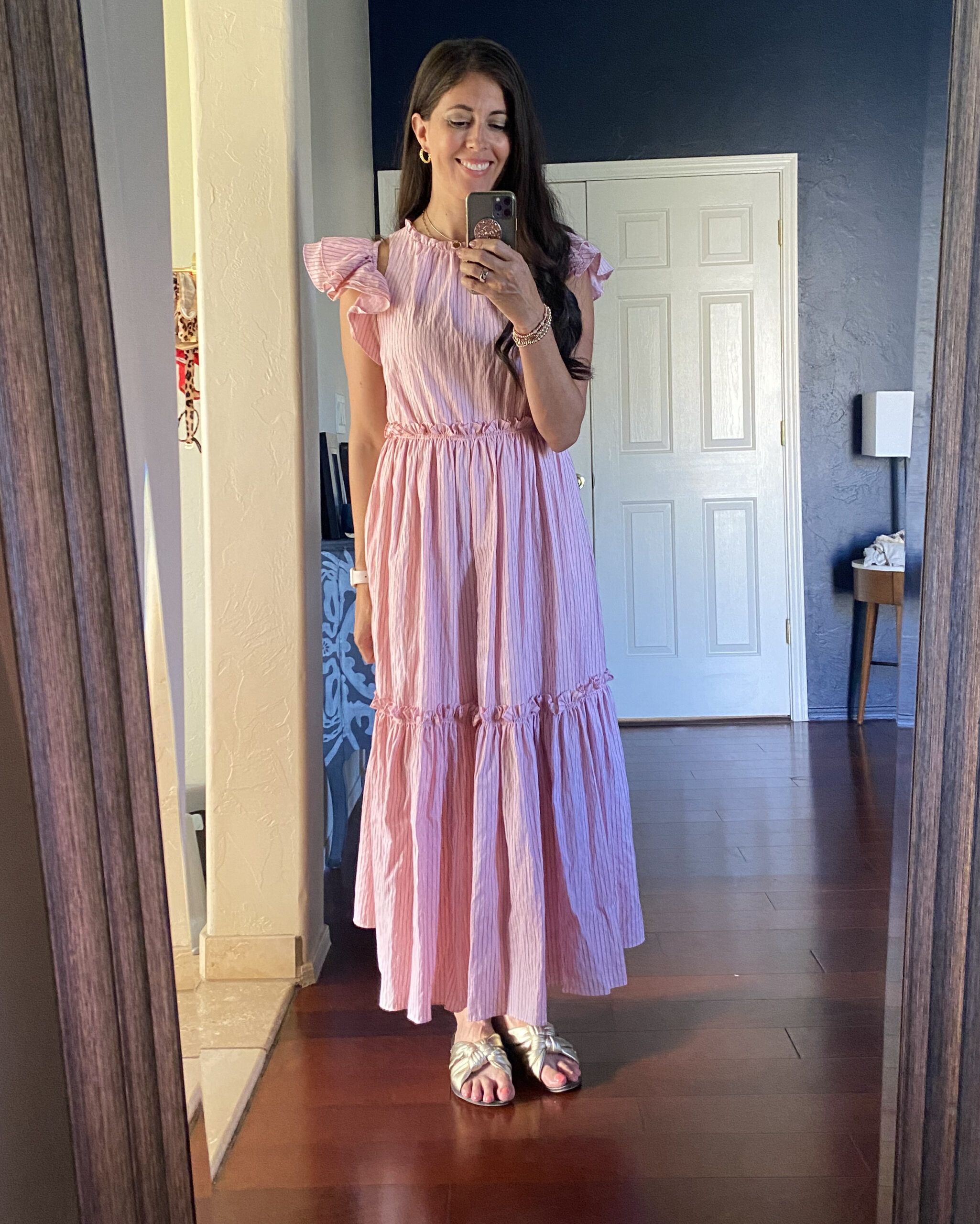 (dress is here! Heads up that it runs big, so if you're in between sizes, I'd size down)
and then picked up one of P's friends so she would have a buddy, too. We headed to the mall, where the younger kids hit up the giant arcade with the Pilot, the older girls and I went to Claire's and got boba teas.
We made it back to the arcade for some motorcycle races, Dance Dance Revolution, and then grabbed ice cream before P's friend went home.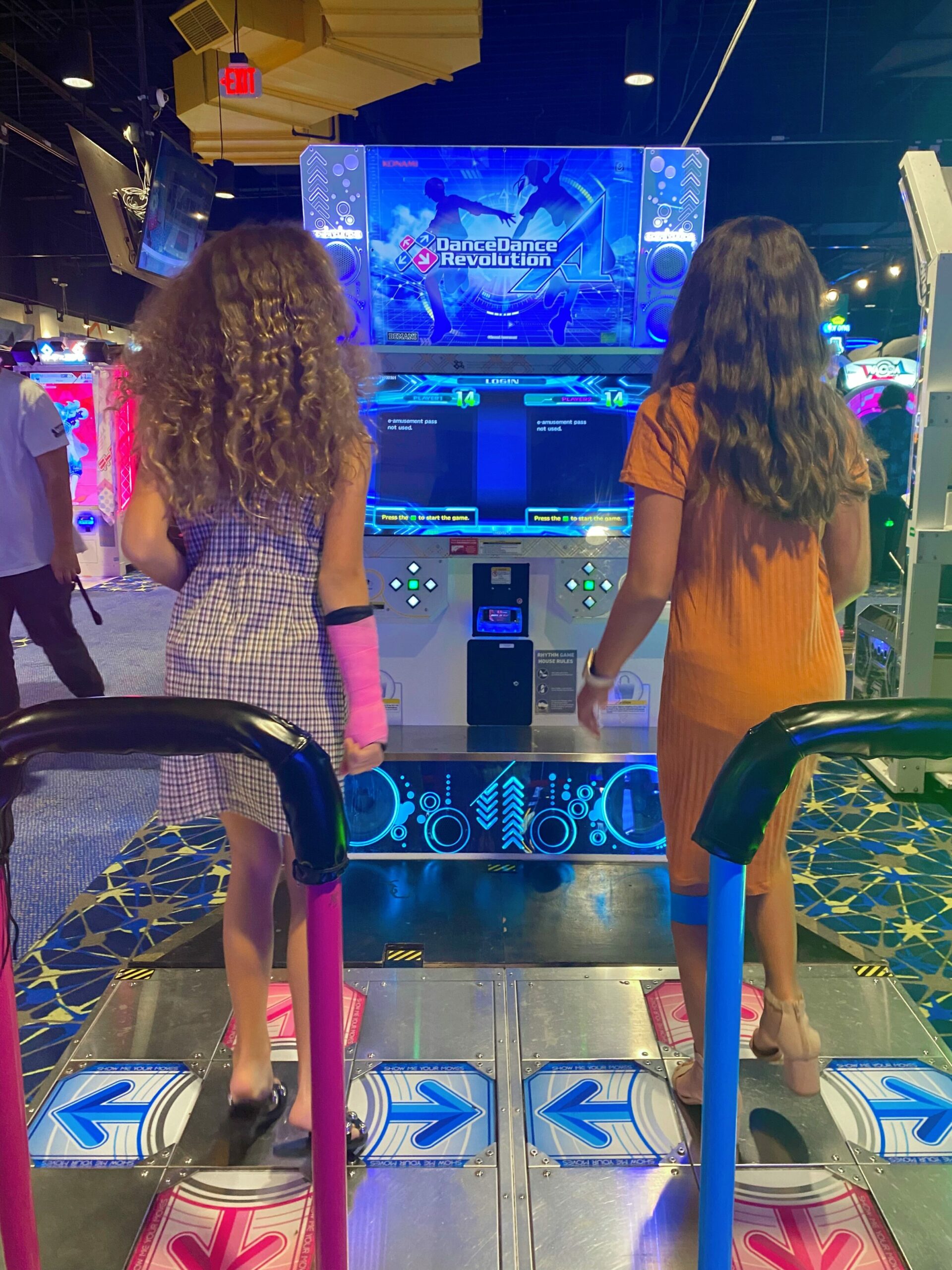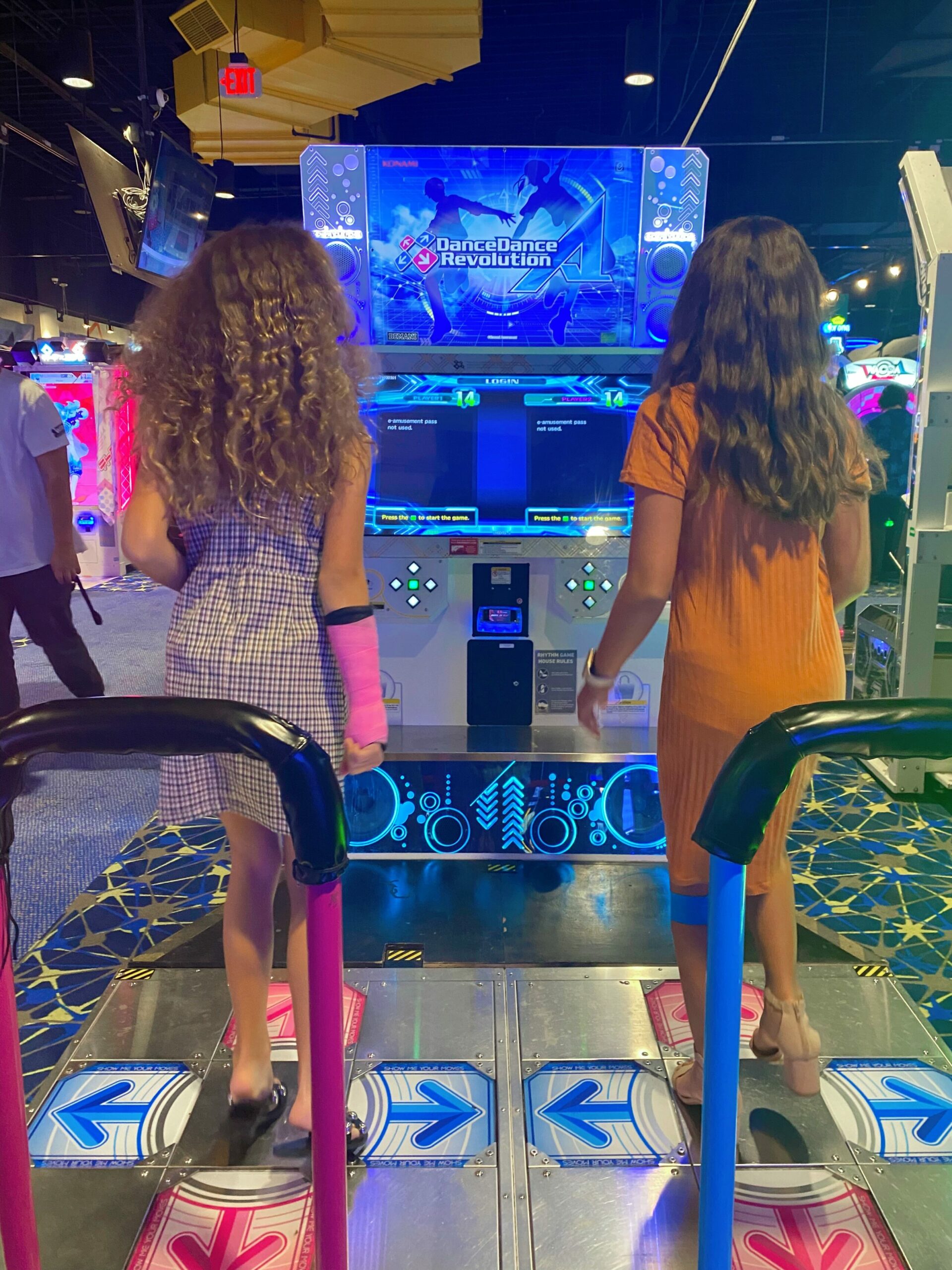 (they're 10 and way cooler than I'll ever be)
Sleepover breakfast was crepes! I hadn't made them in years, but used this recipe (added a little vanilla to it) and they came out really well! The kids loved building their own crepes with bananas, strawberries, Nutella, marshmallow fluff, and we served everything up with crispy bacon, hash browns, and orange juice.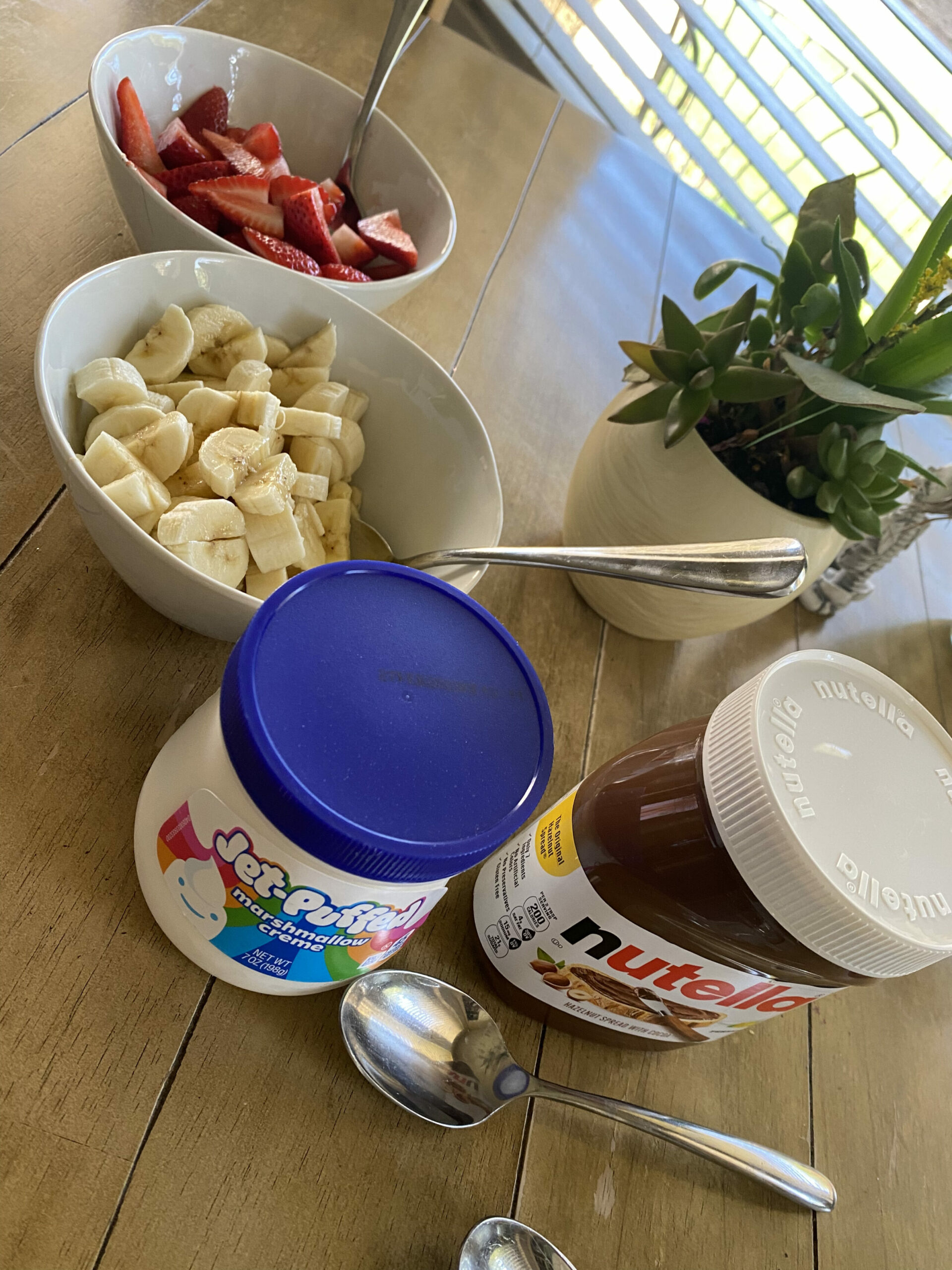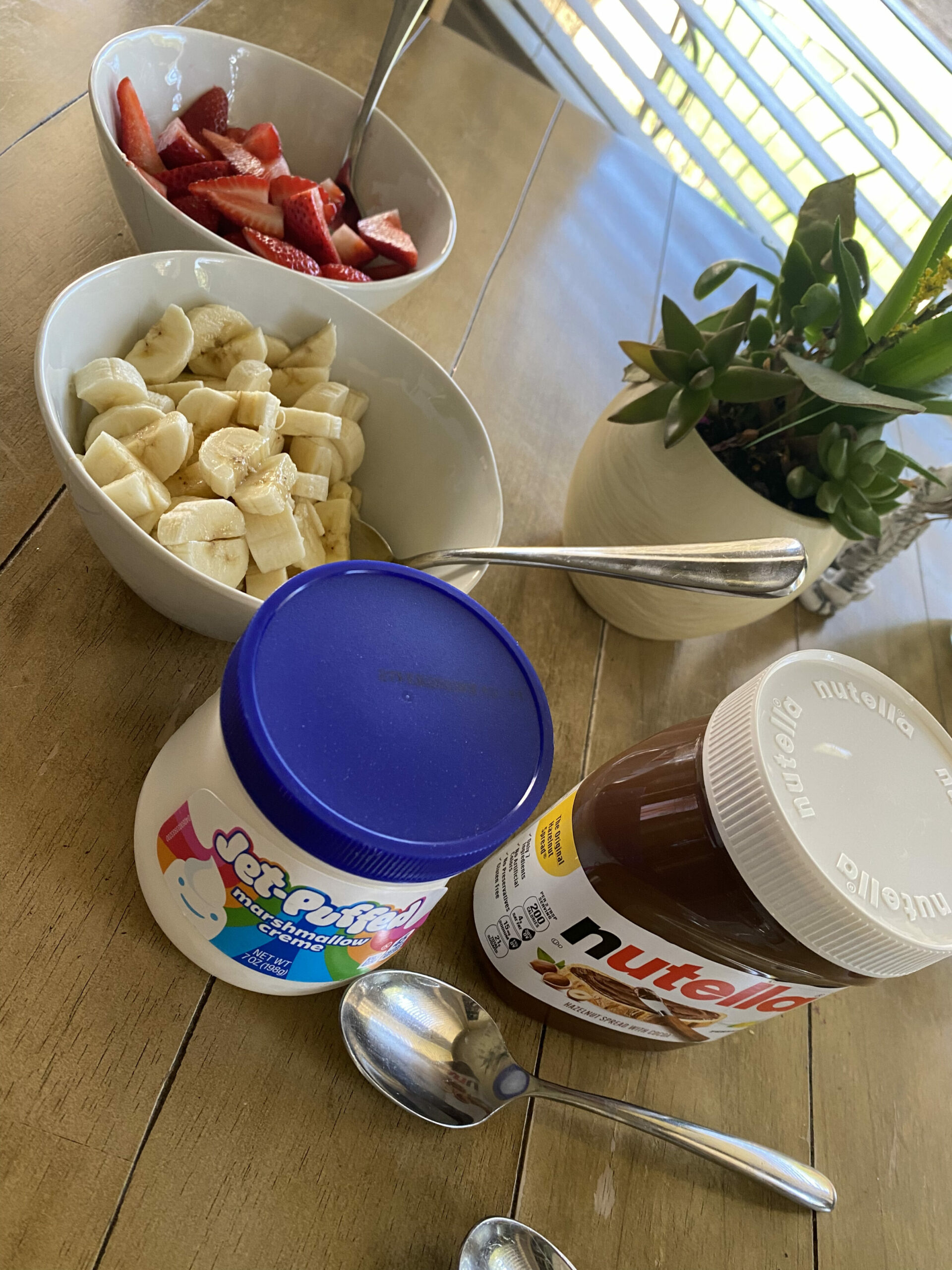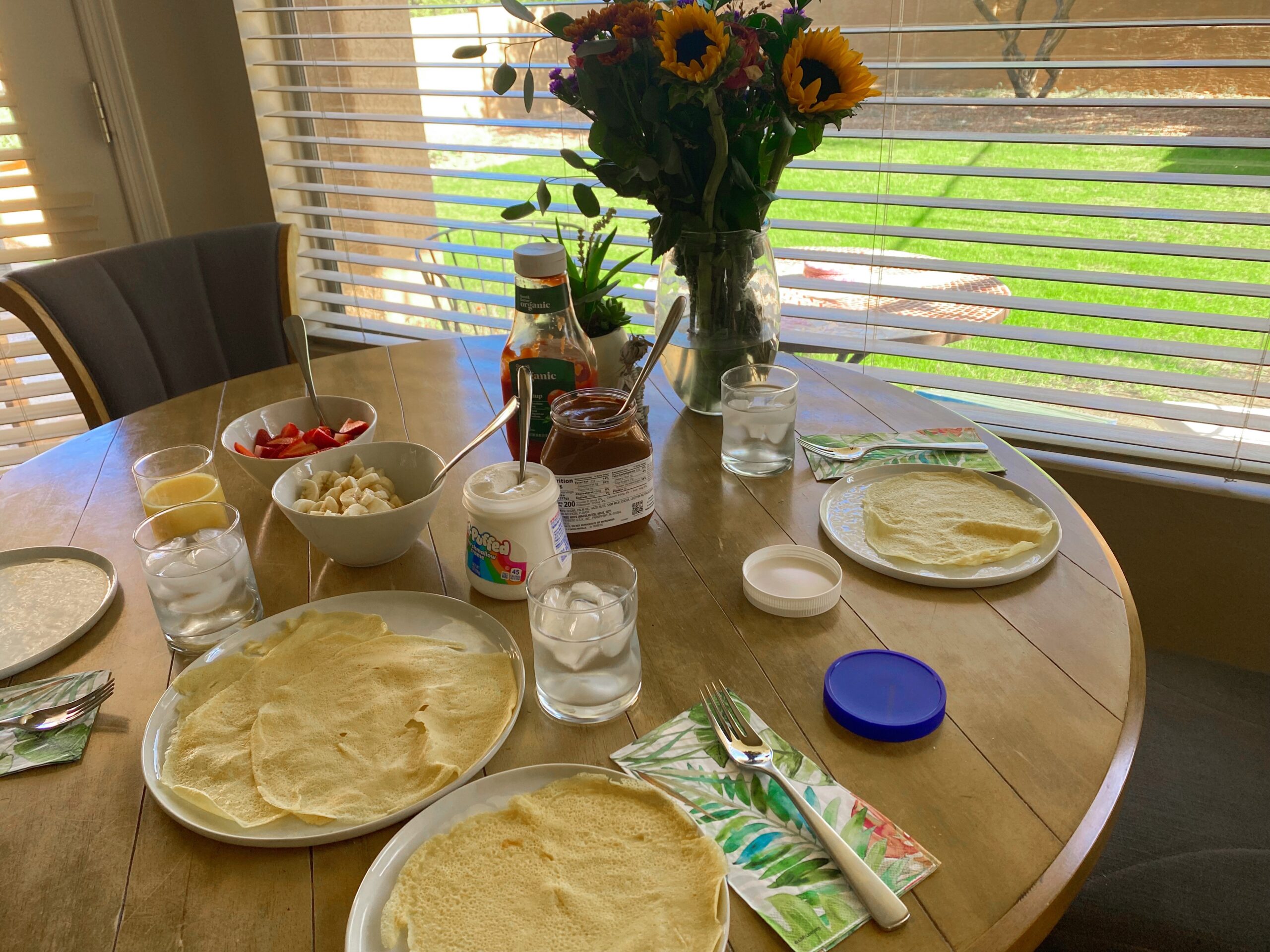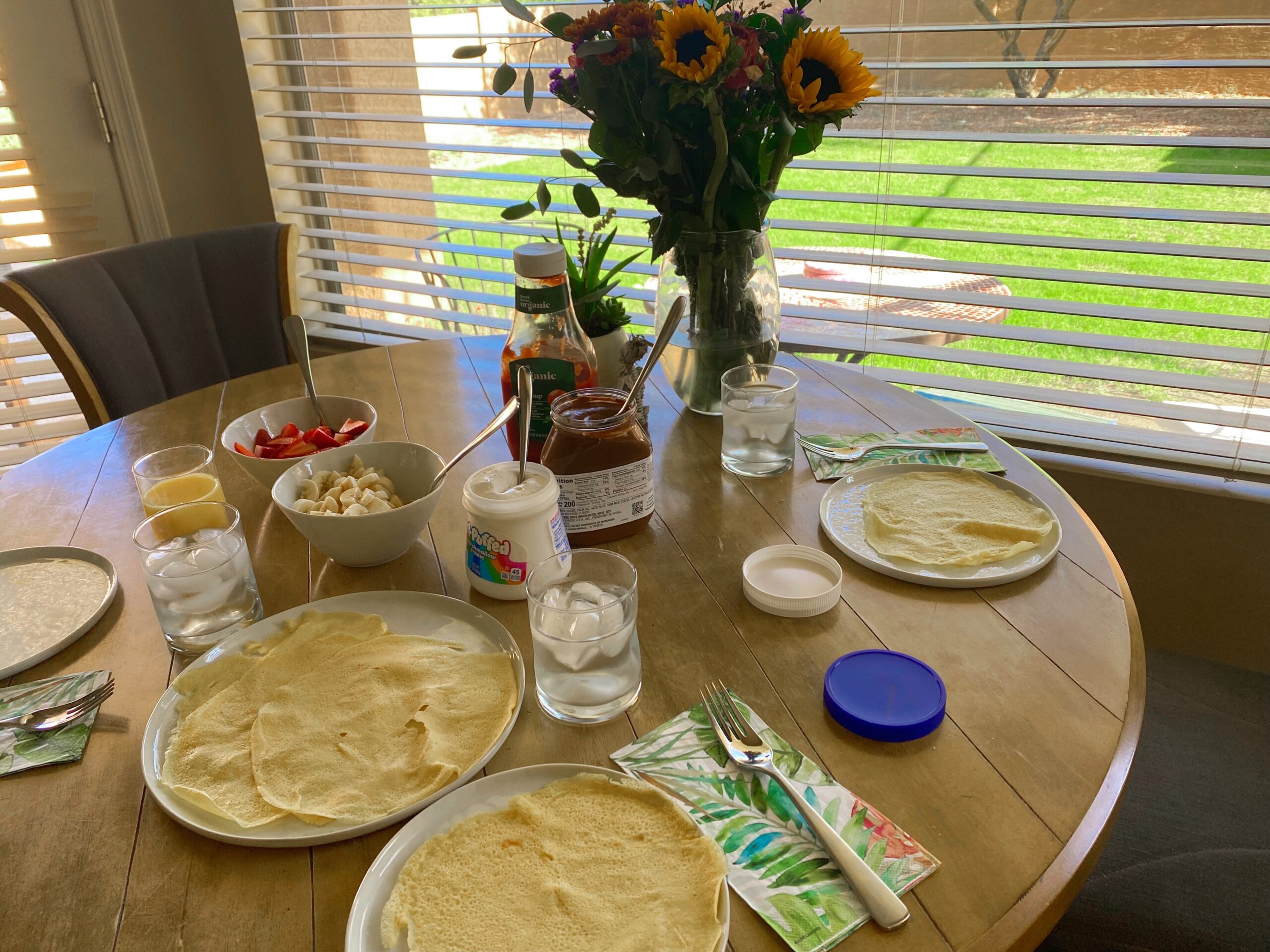 Later that afternoon, we saw Lion King at Centennial Hall! TBH I tend to feel a little meh about Lion King (I think I just overdid it from watching the movie 1800 times in the 90s with my JTT obsession), but the live production is so different. The costumes are set design are truly breathtaking, and we all loved it.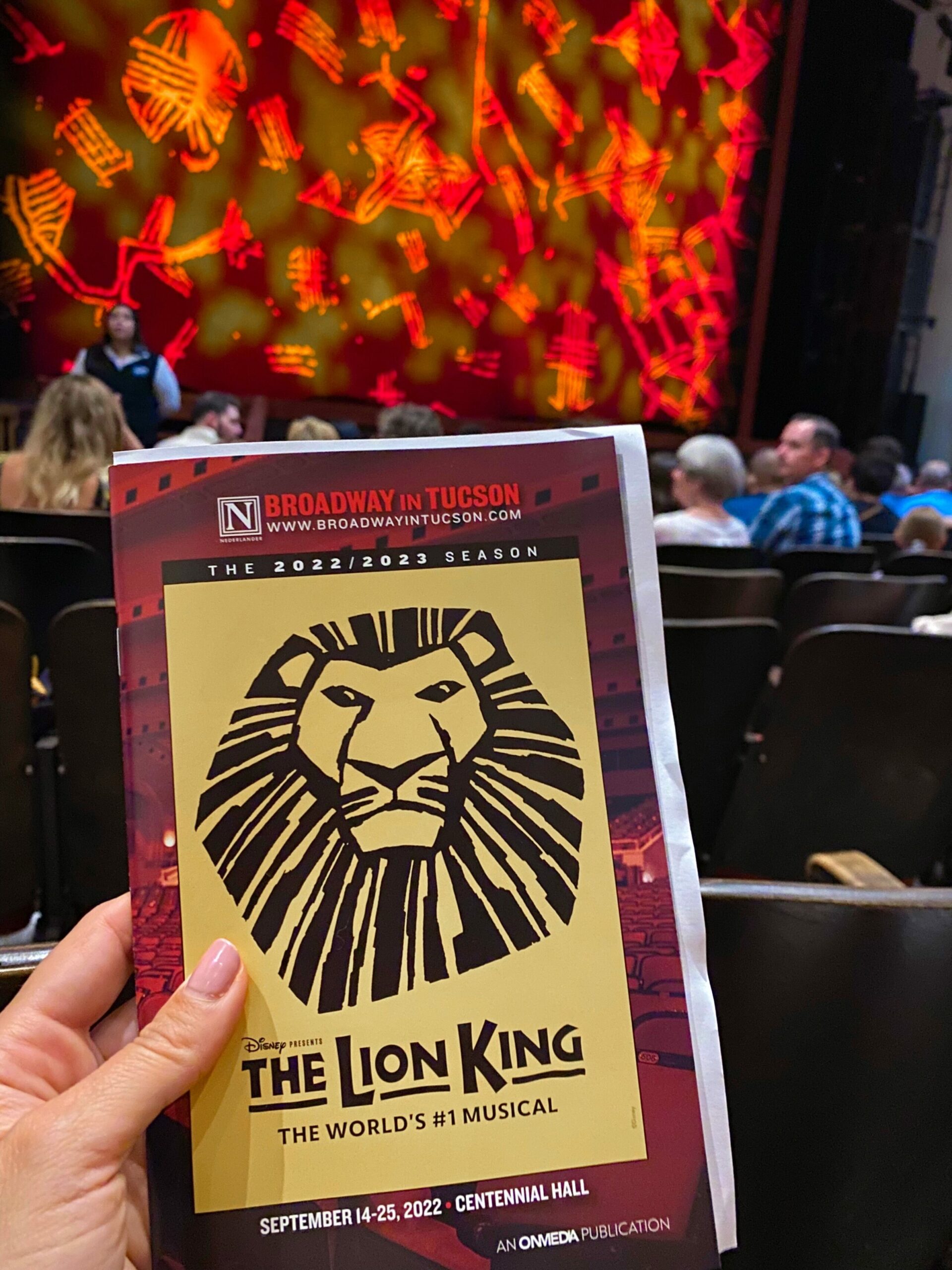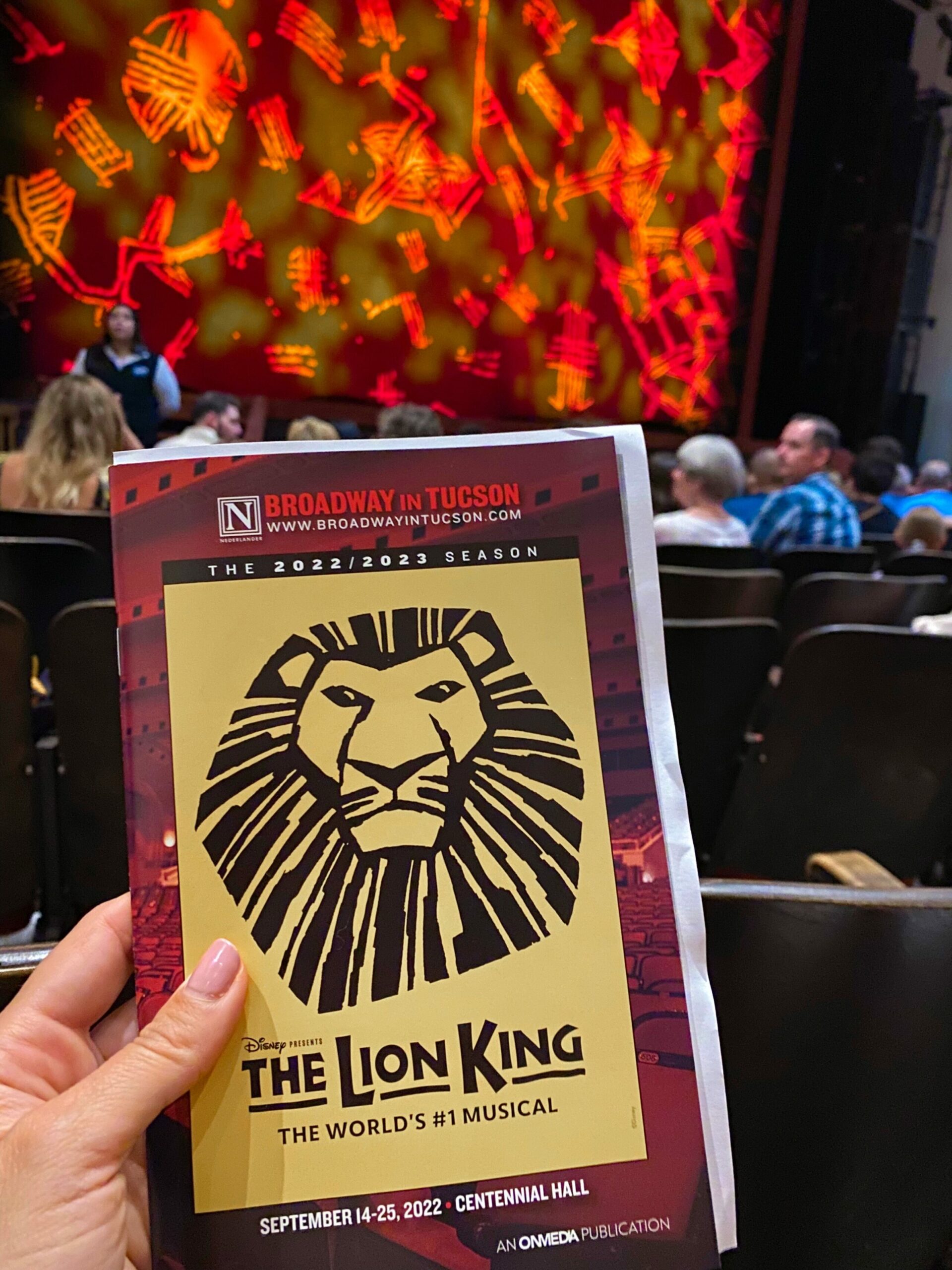 Also worth noting that Broadway in Tucson has STEPPED UP their theatre snack and drinks game. They had charcuterie boxes, hummus and veggie boxes, chocolate gummy worm pudding for the kids, wine, beer, giant cookies — 10/10 recommend a snack stop if you're seeing a show.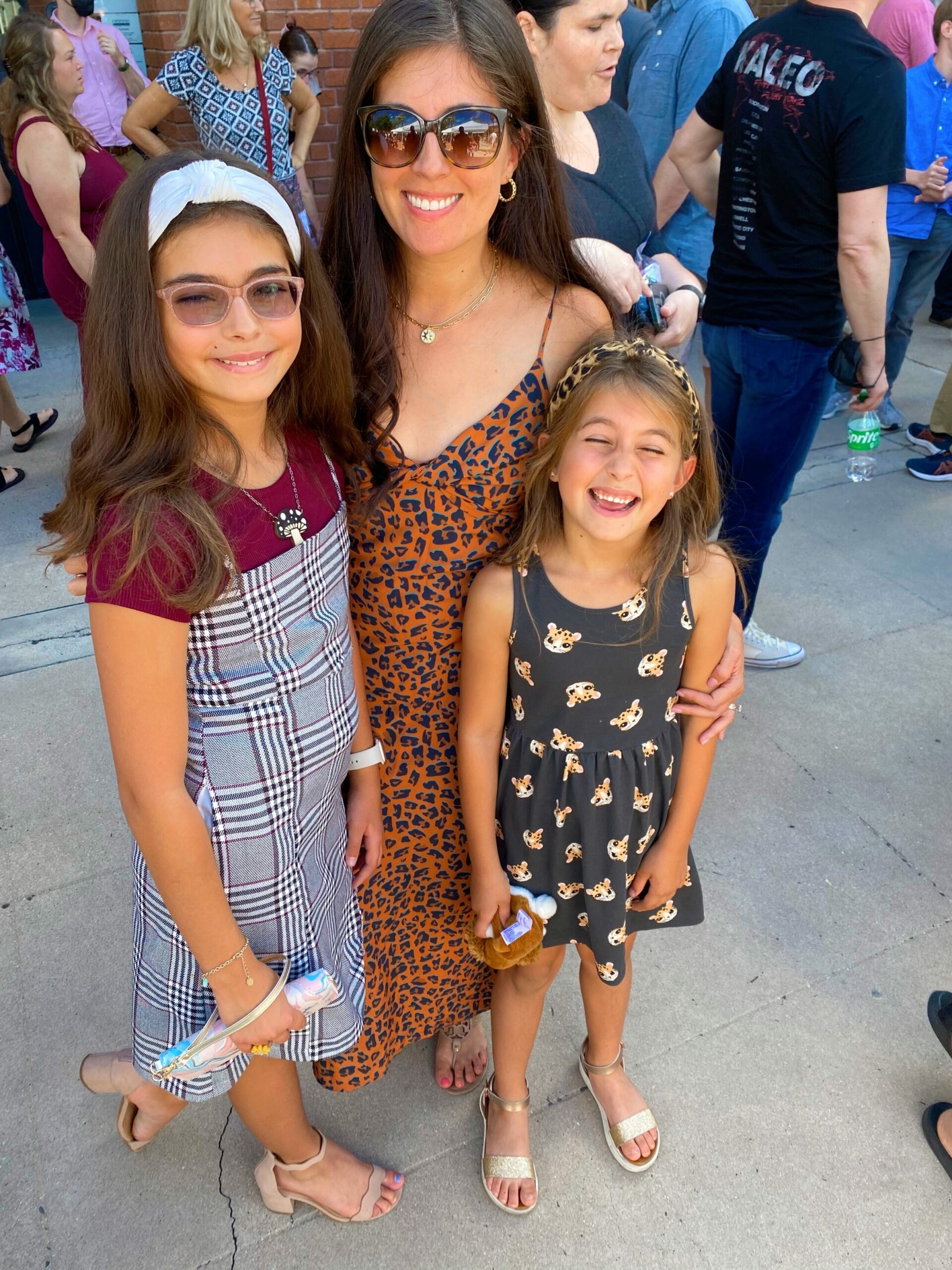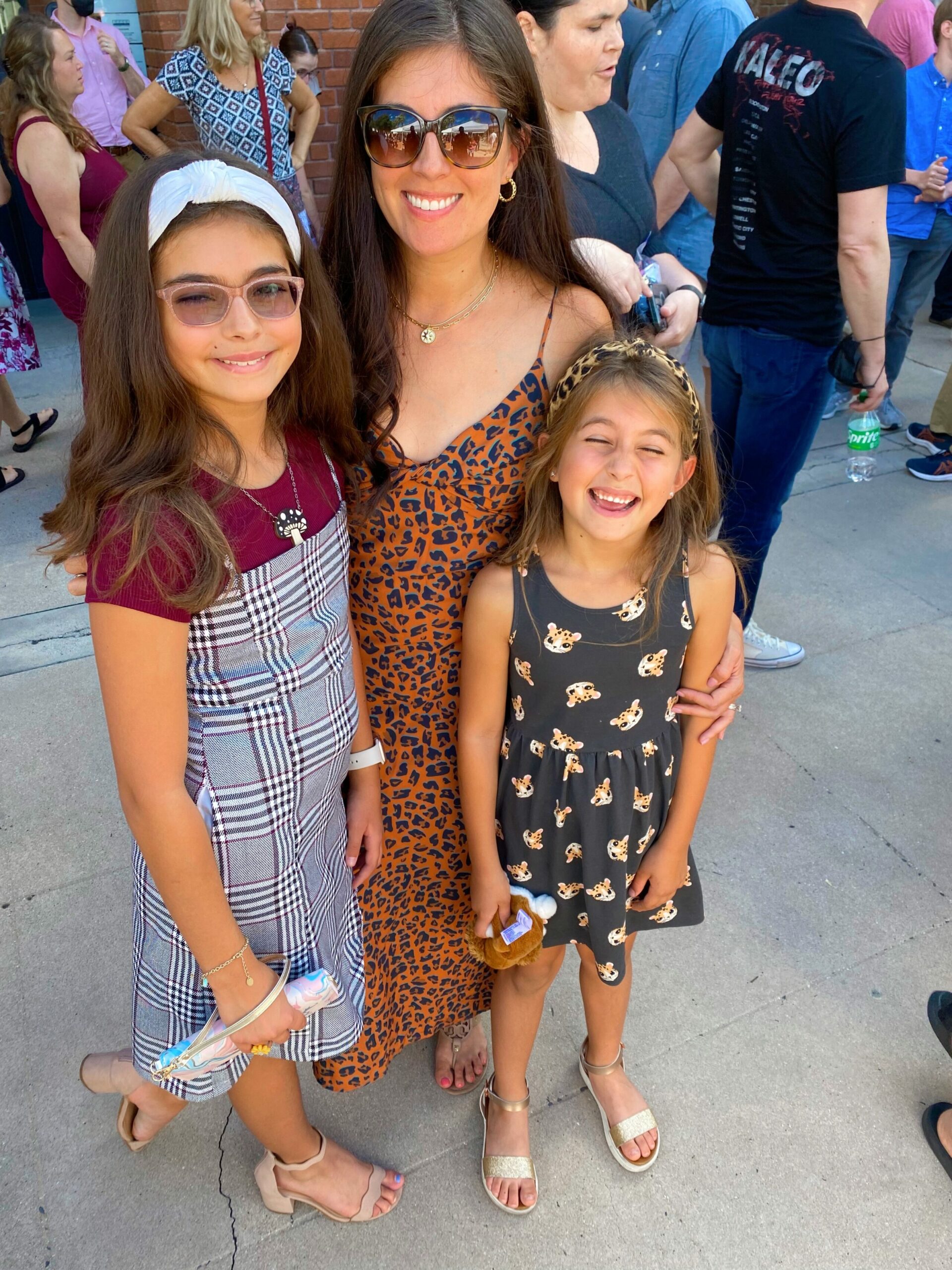 (dress is here, Liv's plaid outfit here, and yes, she's almost as tall as me!)
Sunday night dinner was filet with asparagus, homemade sourdough, salad kit (we're fans of the dill pickle salad kid from Whole Foods), and a little wine to cap off the weekend.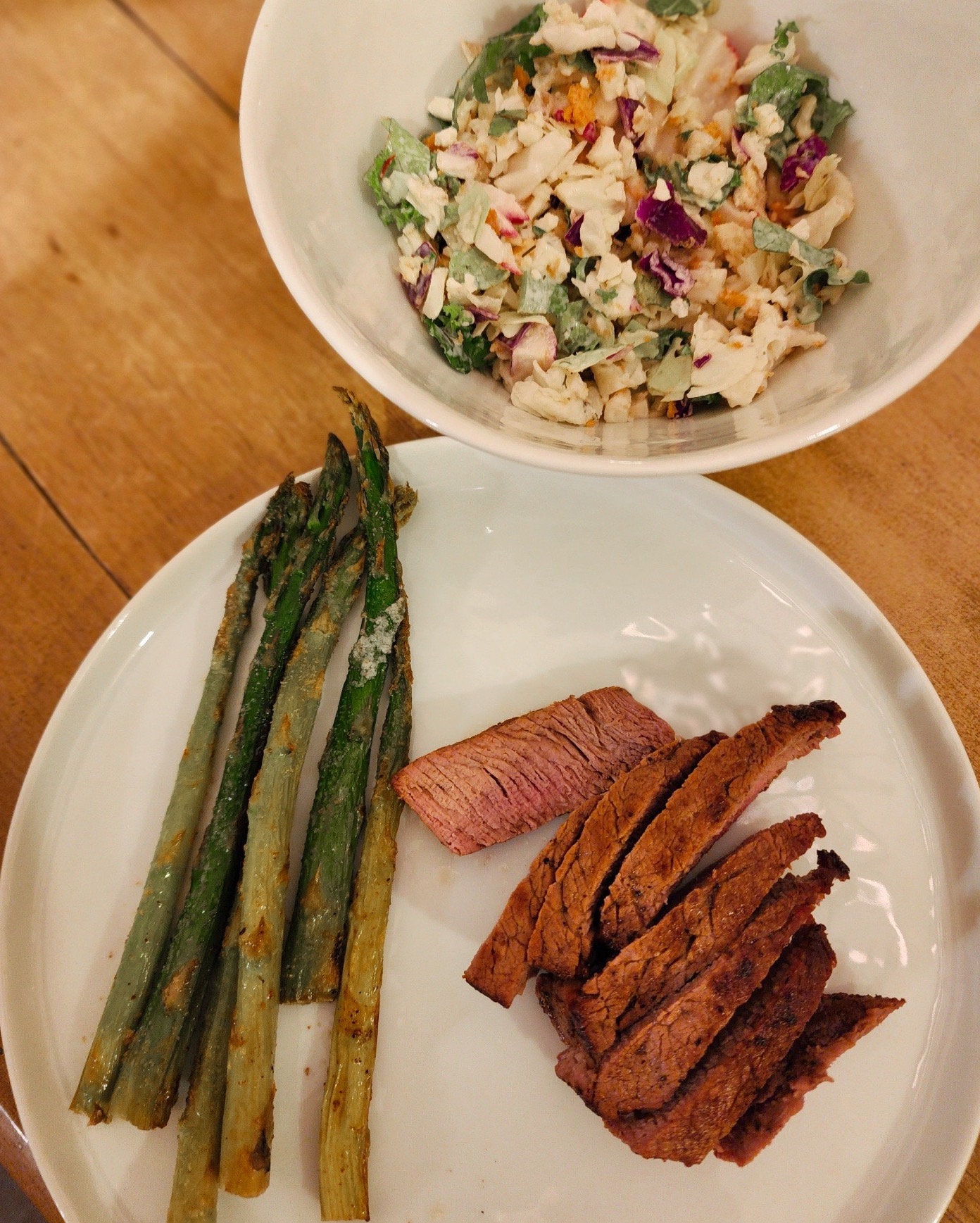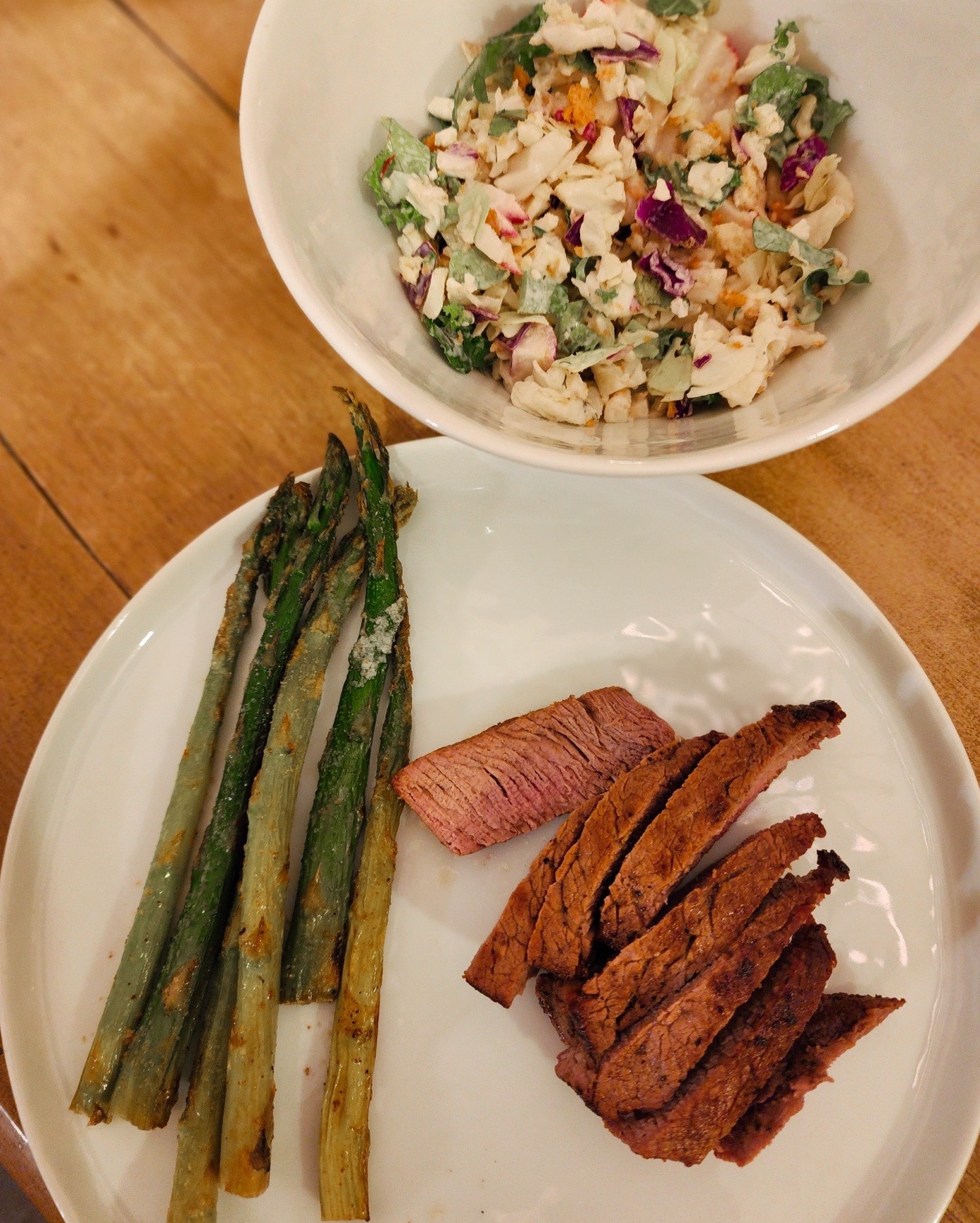 I ended up taking Friday, Saturday, and Sunday off from the gym, so I'm feeling refreshed and ready to get back into my workout mojo this week. If you want to join us for Fit Team, the link is here! New workouts go out on Wednesday and I'm filming a new mobility workout for the platform this afternoon.
I hope you have a happy Monday and I'll see ya soon!
What was the highlight of your weekend? Any fun sleepover breakfast ideas? I usually do pancakes, but crepes were a good way to switch things up.
xoxo
Gina