Sharing some of my favorite Amazon winter fashion faves!
Hello hello! Happy Thursday! I hope you're having a great week so far. I have a podcast interview, getting in a legs workout, and meeting up with our Bible group for lunch. I typically work through the weekend – it gives me a chance to get ahead for the week and be present for the girls when they're home from school- so I've made Thursday more of a low-key day. I've definitely been loving a bit of a down day during the week!
For today's post, I wanted to share some Amazon winter fashion faves. Amazon has been CRUSHING the game lately. When they invited me to join the Fashion Influencer program, I hadn't purchased much from their clothing department (but have ordered many things from probably every other department lol). I've been quickly impressed by the prices and the quality. I also feel like it's the perfect option for more trendy choices, since I don't like to spend a lot when it comes to trends. I'd rather invest in the classics, knowing I'll wear them for years (like jeans, shoes, classic tops, handbags, etc), but sprinkle in a couple of trendier pieces that are still good quality.
I wanted to share some of the things I've ordered and loved recently, and also some of the cute options I've seen!
Amazon Winter Fashion Faves
Things I've bought recently and love:
This pink collared sweater
I'm wearing this sweater while I write this post! The collar gives it a little something extra and it's cute with jeans and my Spanx faux leather leggings.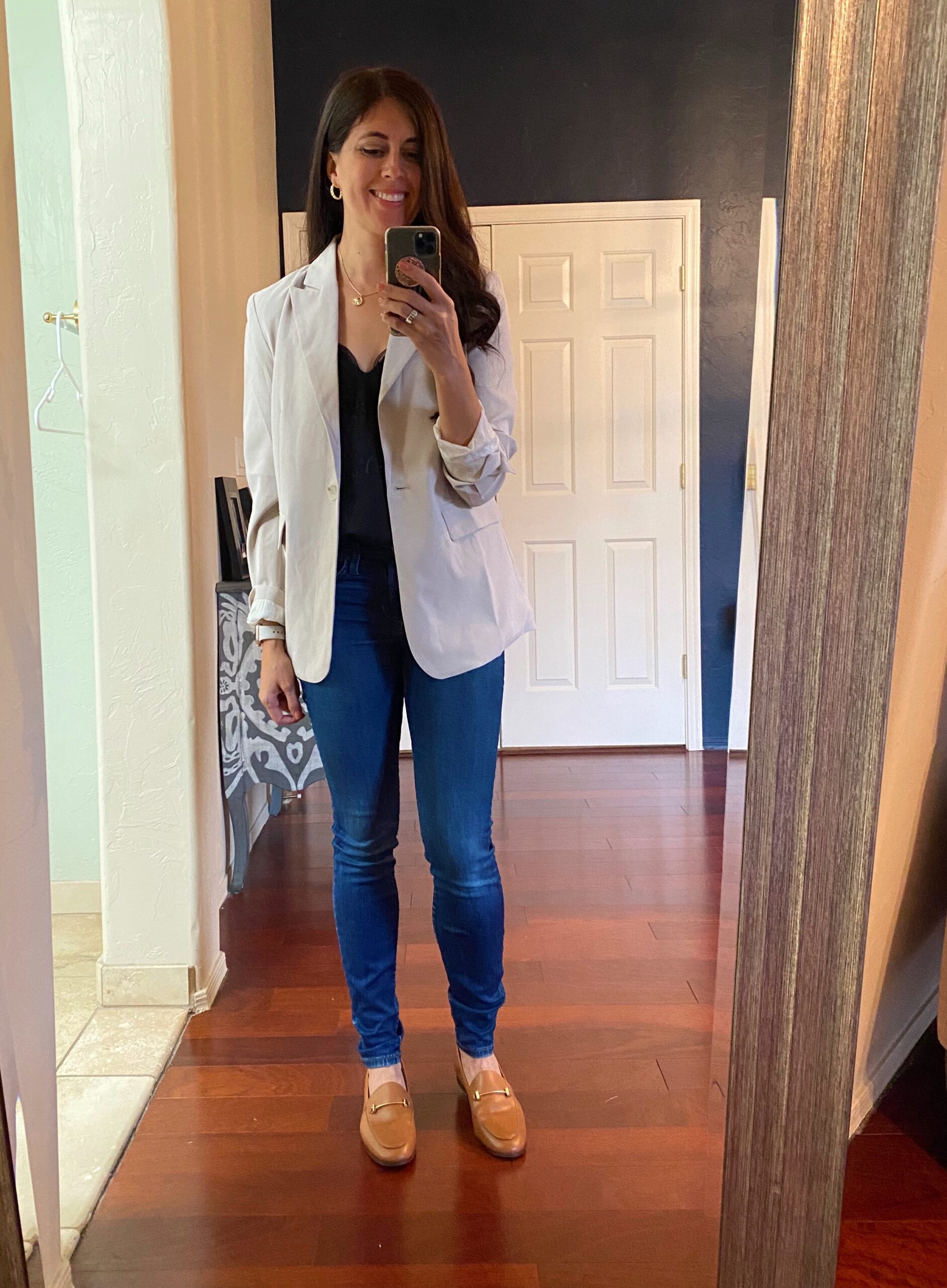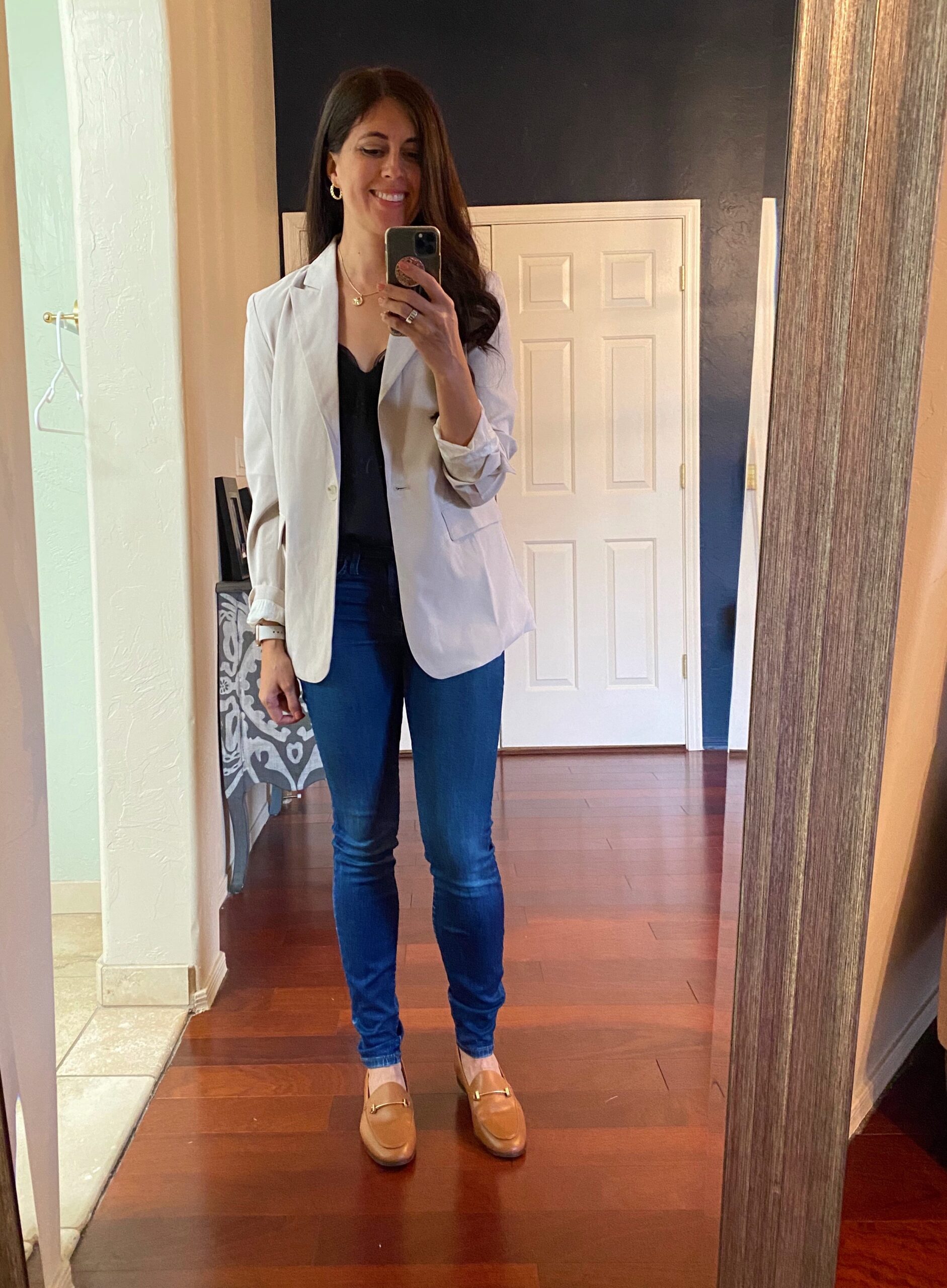 This neutral oversized blazer
I'd been looking for a neutral oversized blazer, but didn't want to spend a ton. This one is perfect. It's well-made, and looks cute with jeans and a tank, or with a black dress and Chelsea boots.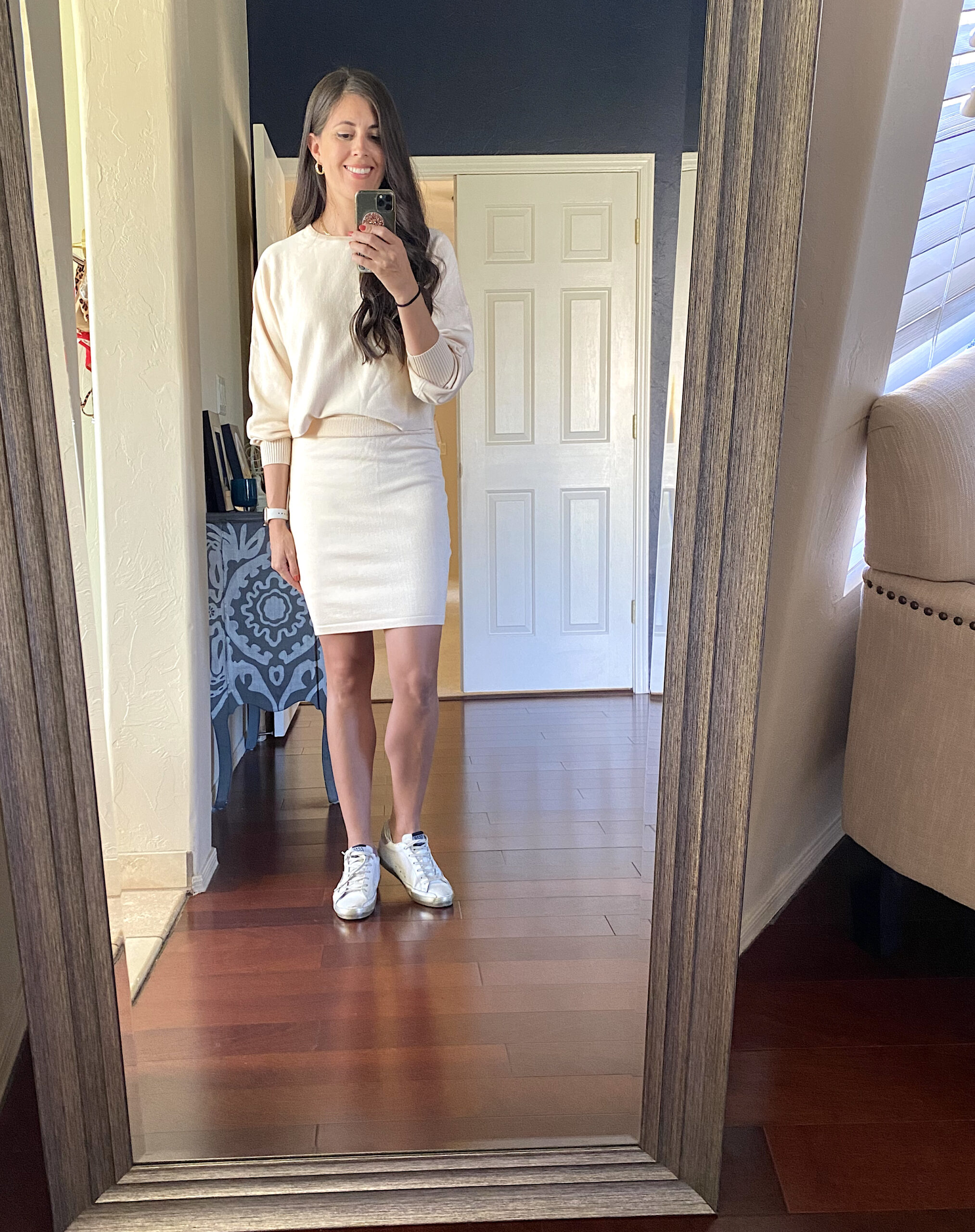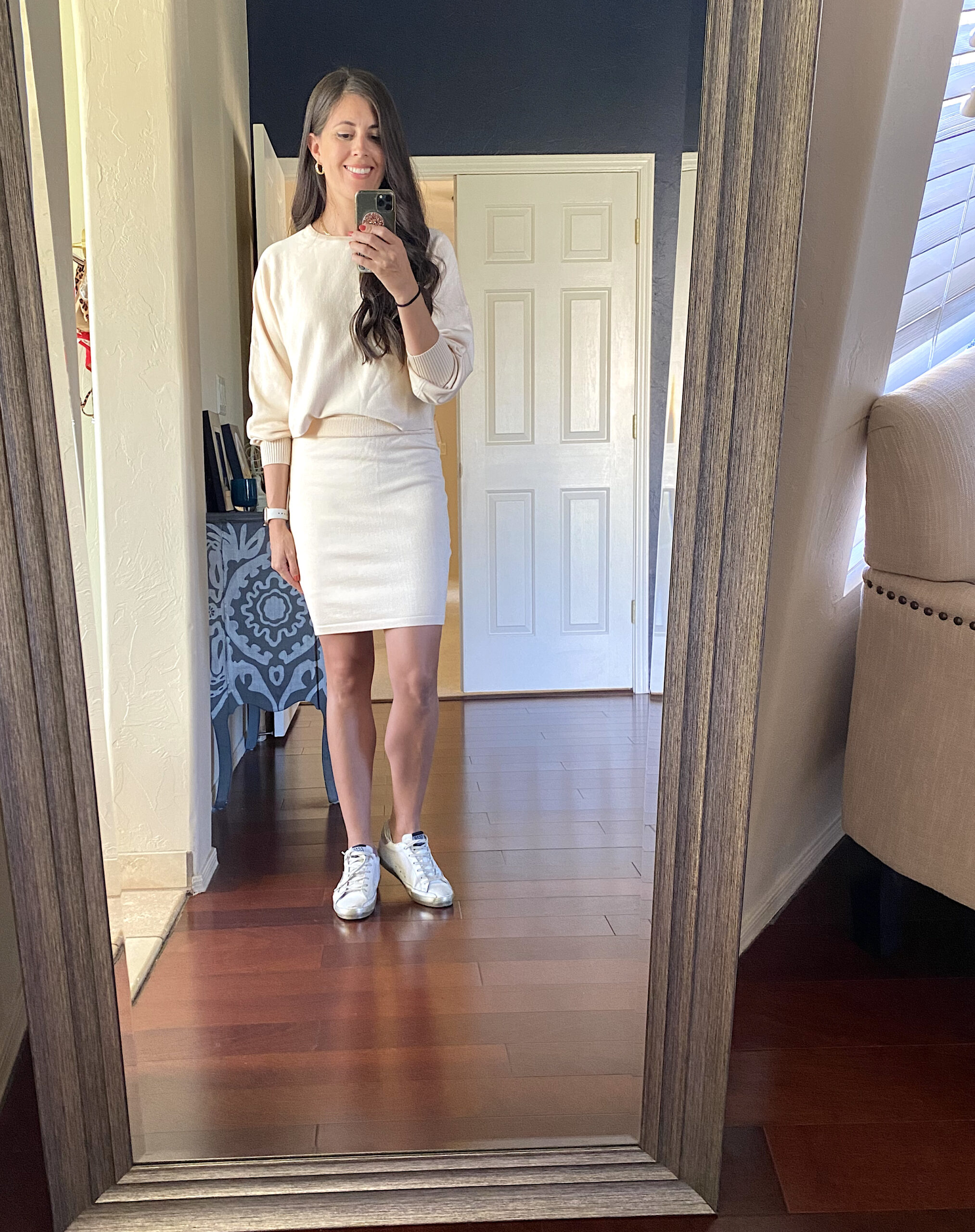 This sweater and skirt set
Every time I wear this set, I get so many compliments on it and people ask me where they can buy it. It's SO cute and flattering, plus they have different colors.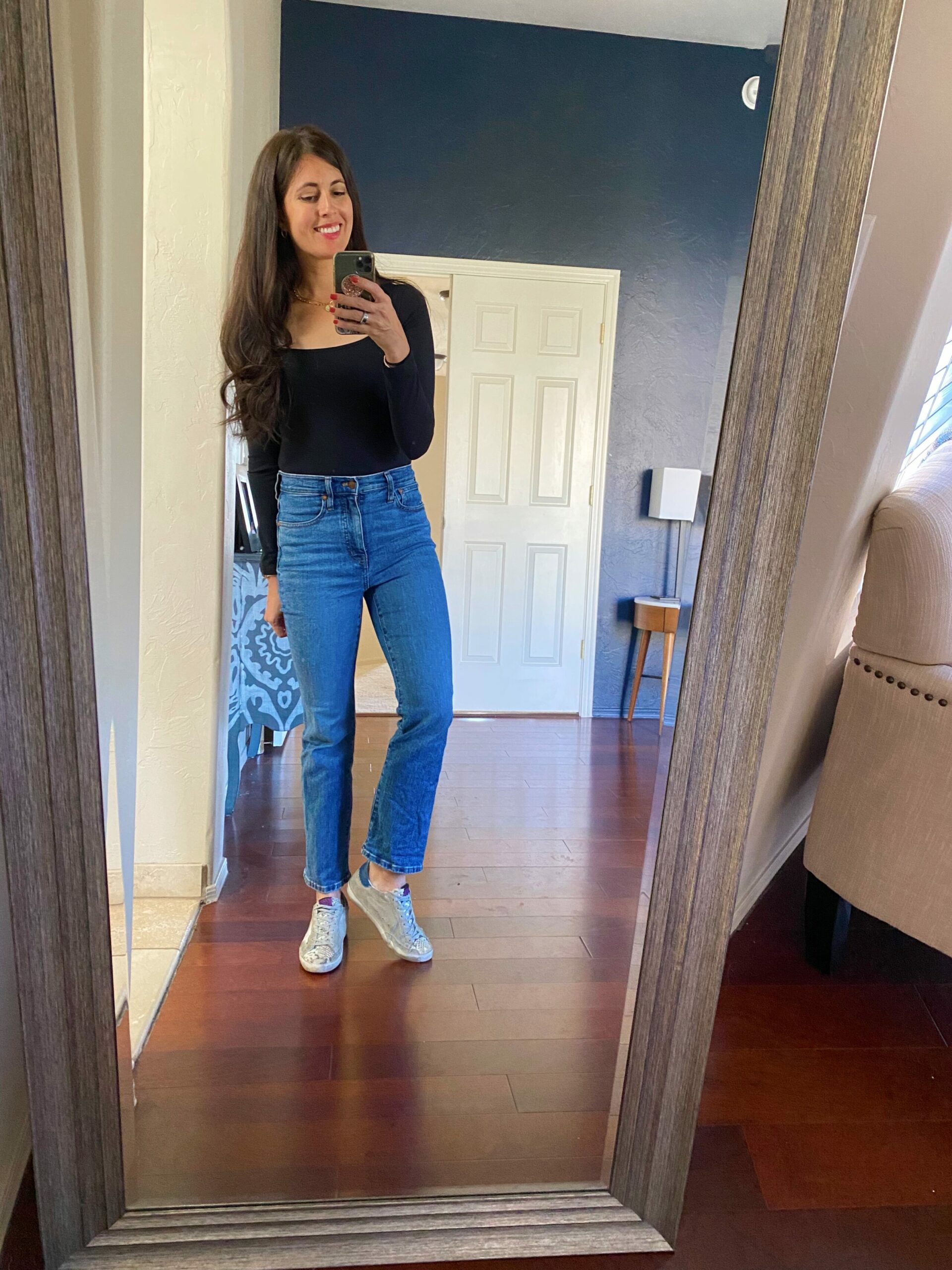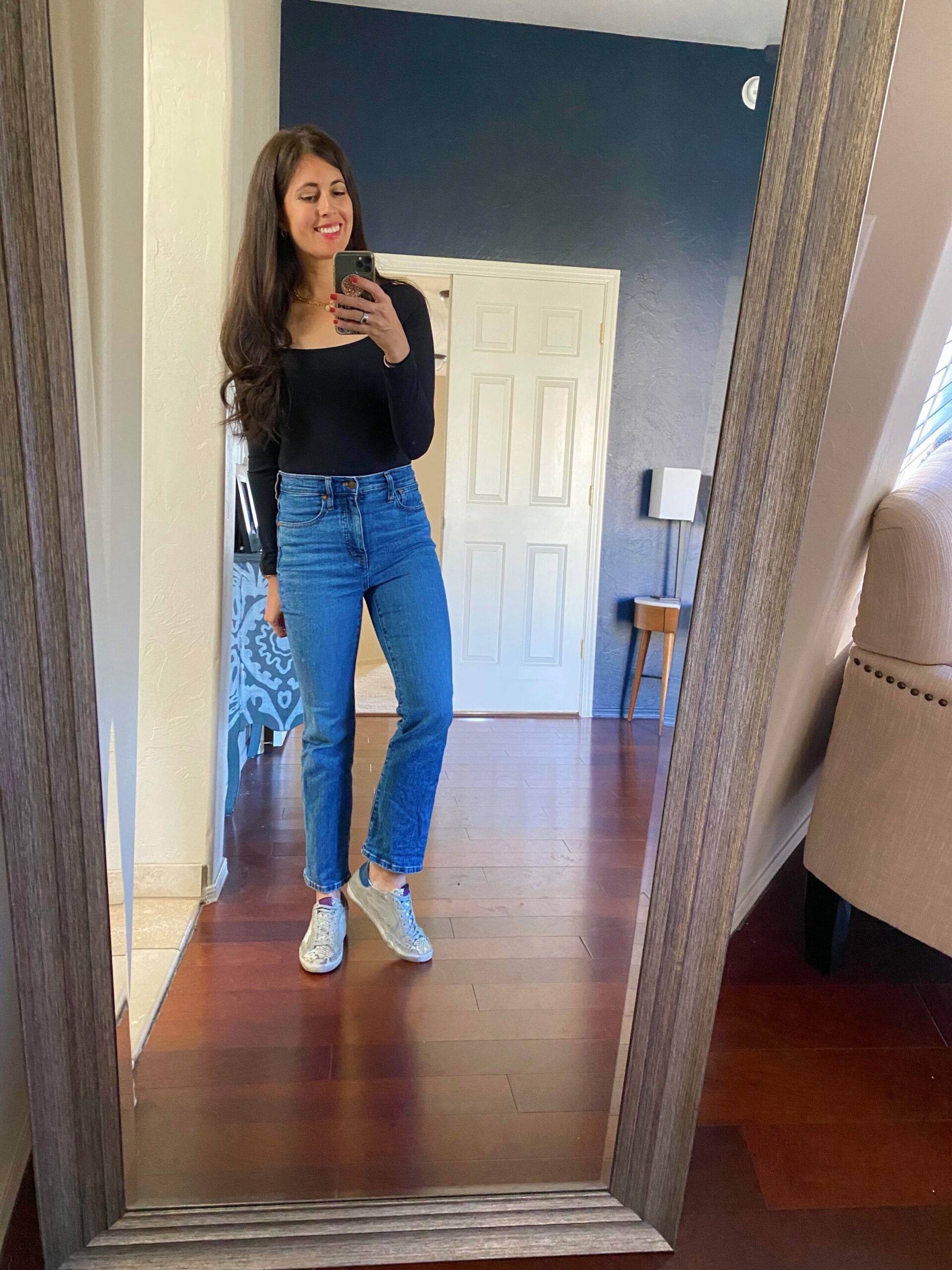 This bodysuit
I'd been wanting a black classic bodysuit and love the square neck of this one. They have a lot of colors available in this one, too!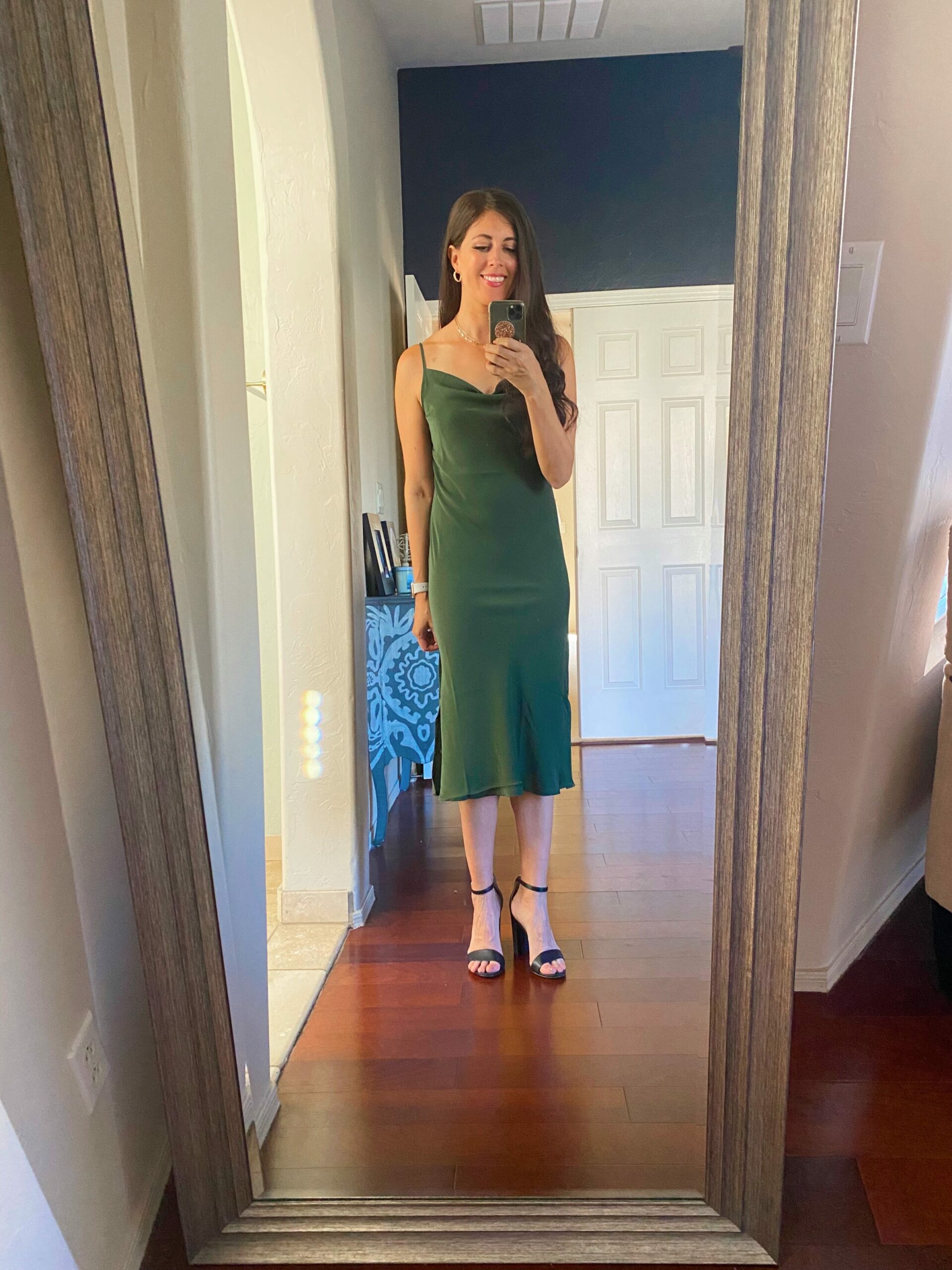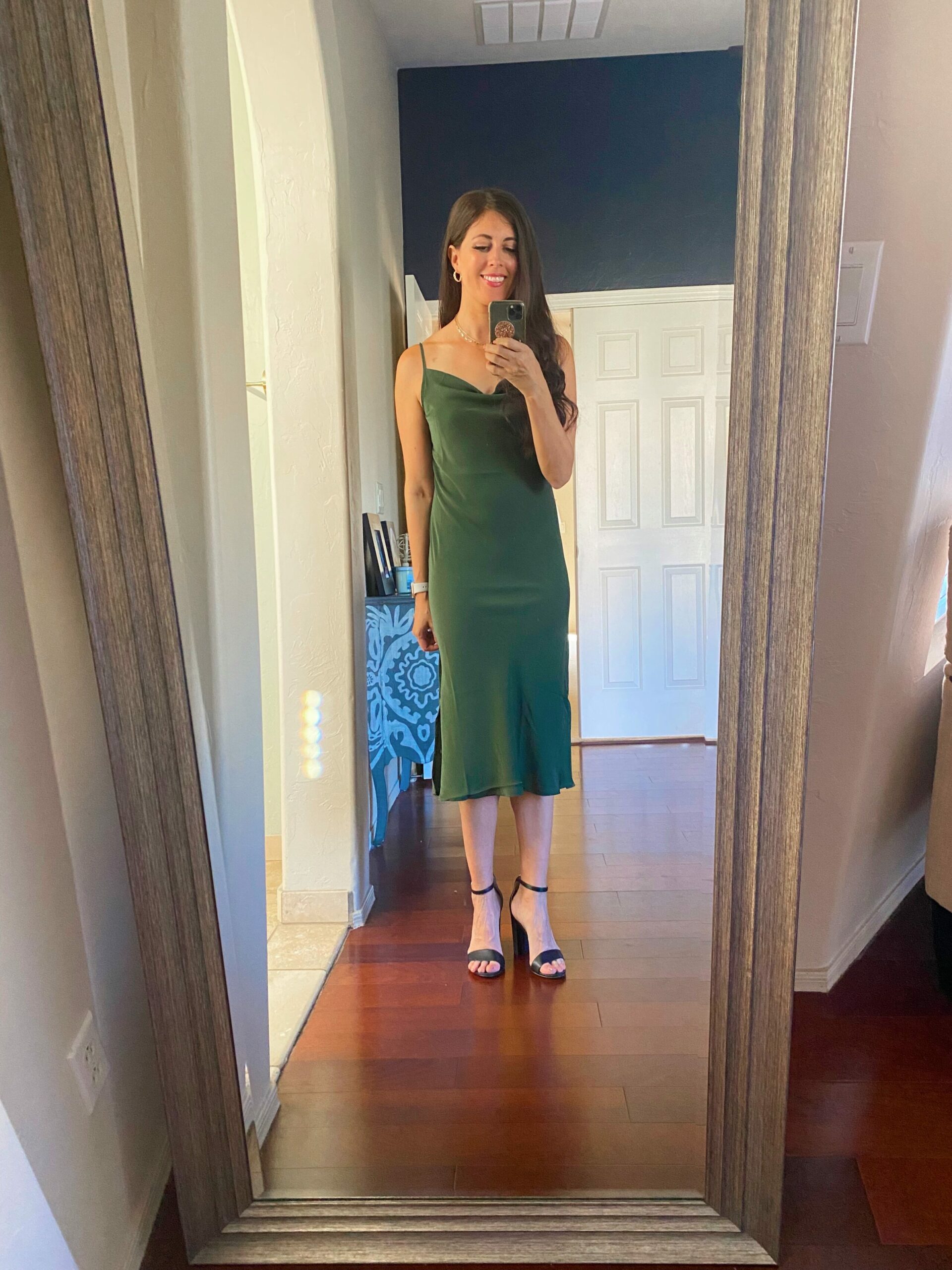 This slip dress in green
I wore this slip dress for our family pictures with a leather jacket. I love that you can dress it up with heels, or dress it down with boots and a sweater layered over it. You can also wear an off-shoulder sweater with it and low-top sneakers. It's so versatile, and the perfect amount of festive flair for the holiday season.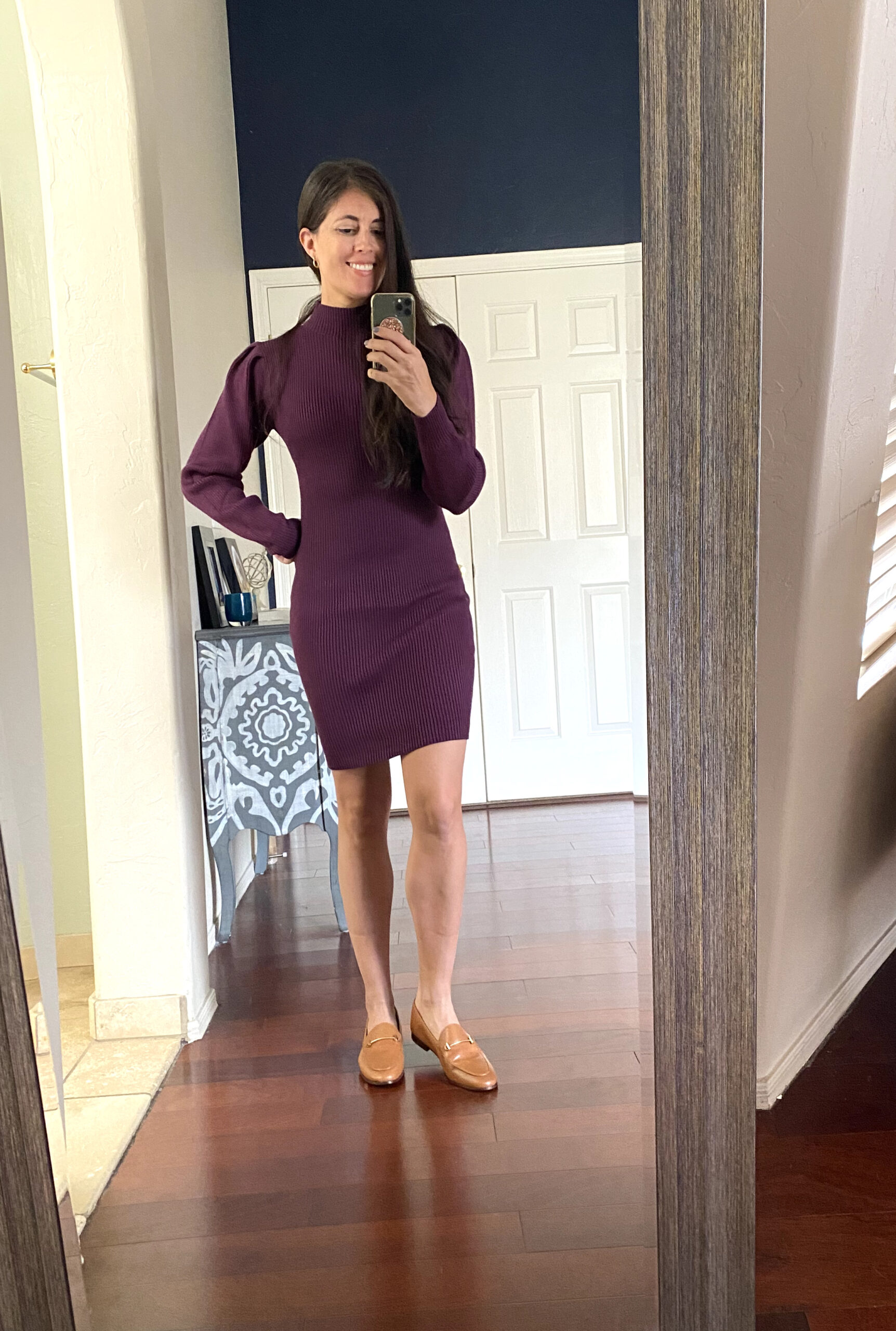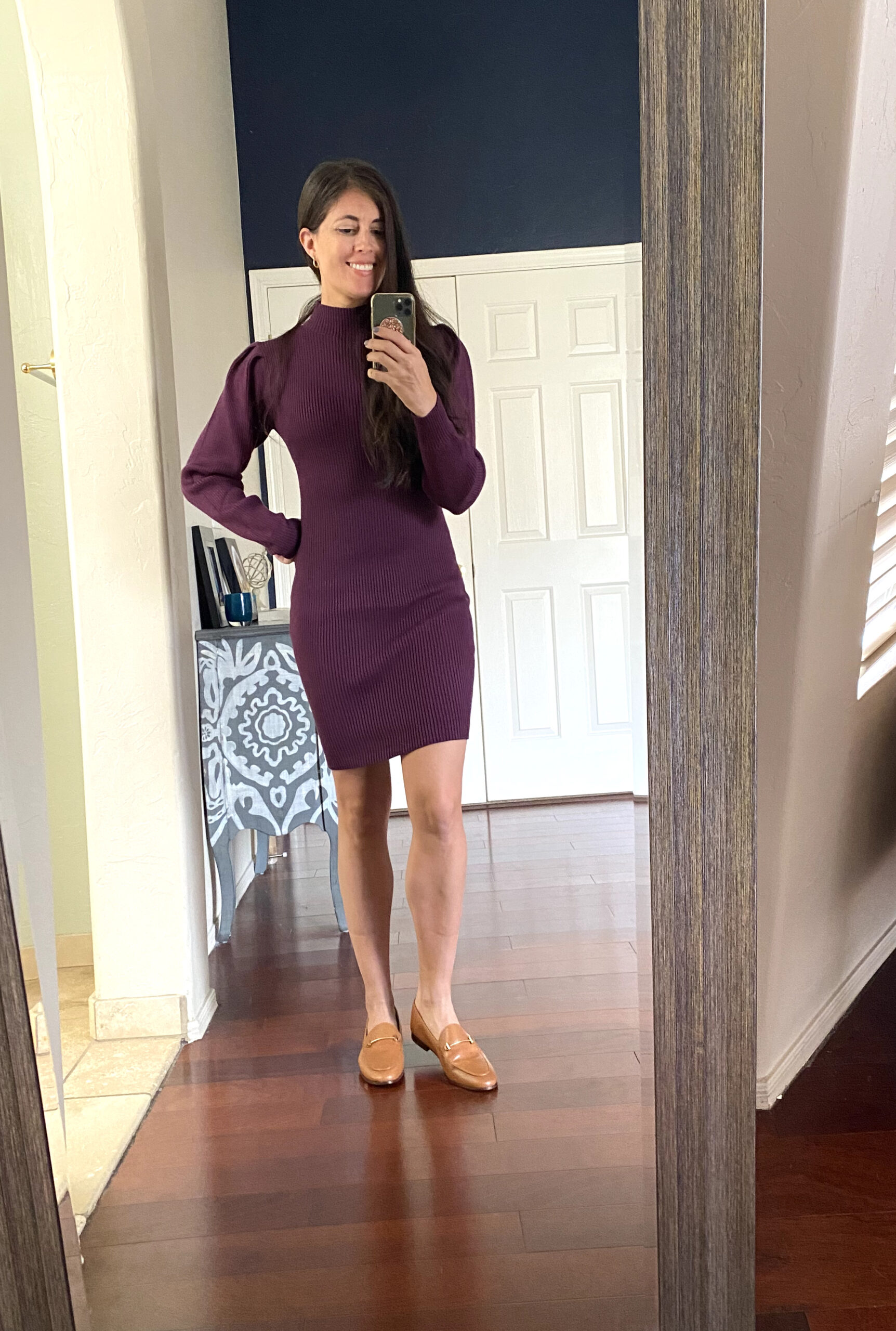 This sweater dress
This sweater dress looks and feels way more expensive than it is. I've been wearing it a lot with booties and Chelsea boots. They have tons of colors!
Great deals and things I have my eye on:
This mock neck pullover
Faux leather wide-leg pants
This ruched velvet cocktail dress
Oversized zip pullover
This sweater
This two-piece lounge outfit
Oversized tunic sweater
Slit leg skinny pants
This green dress is gorgeous for a holiday party
This belted long-sleeve dress 
Do you ever shop Amazon fashion? I love that they have so many good brands, like all of my fave Shopbop brands.
What's the last clothing item you purchased that you wear all the time?
Mine are definitely these jeans (size down) and the newest Golden Goose shoes I picked up in Vegas.
Have a lovely day and I'll see ya tomorrow with Friday Faves!
xo
Gina