Peerspace is the ultimate event space resource that can accommodate any size group, from two people to groups of hundreds. So if you've wondered what's like an Airbnb for large groups, Peerspace is your answer!
After all, it offers unique spaces all over North America and beyond. You can book spaces like neighborhood galleries to hidden warehouses to hotel ballrooms. But what makes Peerspace different? And is it really the Airbnb for large groups? These are all the topics we discuss ahead. Let's get started!
How Peerspace is like Airbnb but for large groups
First, let's talk about finding your dream event venue. Peerspace listings are sorted by city, size, and priced by the hour to accommodate your budget and your timeline. Unlike Airbnb, you don't have to factor that dreaded "dead time" into the budget anymore. The booking process is streamlined, meaning no messy contracts. You secure the space on the date and time and for the duration of your choosing with the click of a button.
For example, if your team needs the space for exactly 17 hours to accommodate event set-up, the event itself, and event breakdown, then that's what you pay for. Since Airbnb charges you in 24-hour increments, you ended up paying for the time you didn't use. Peerspace won't let that happen.
Does your event happen to be business related and in D.C.? Then you need to check out these top corporate event planners in Washington, D.C.!
Why should I secure my event space with Peerspace?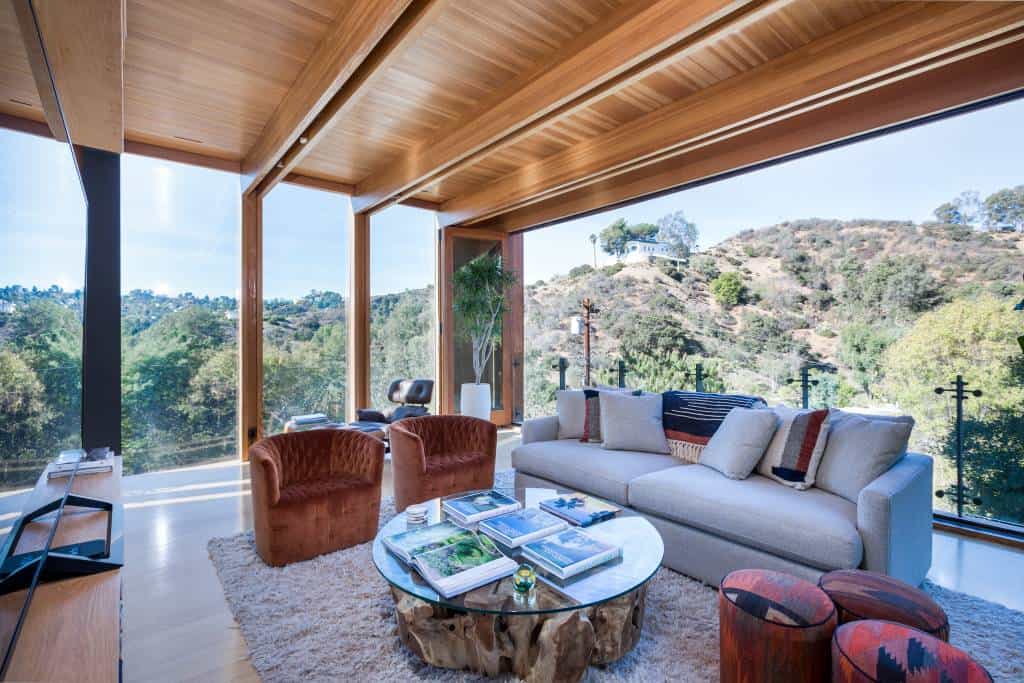 Peerspace is the largest online community marketplace for production and event spaces, with the most options in any area. Depending on the style and purpose of your event, Peerspace is like an Airbnb for large groups but much more convenient and cost-effective.
A good estimate for a large team meeting is 300 or more attendees. Depending on your goals for the event, you can choose many different configurations for your event through Peerspace to support the best collaborative and interactive experience.
For instance, by configuring the space with a raised dais with a head table and chairs at one end of the room, you can fit the greatest number of attendees by adding as many rows of chairs as needed. Be sure to include aisles between the chairs for easy access and consider sightlines to the dais and any presentation screens. 
If you have fewer attendees and care to include a catered lunch or buffet, Peerspace can help accommodate that too by filling the space with elegant round tables that seat eight or ten people. Keep in mind that Peerspace has cultivated relationships with catering and event supply companies that Airbnb doesn't have. Plus, some rentals include media and furniture, so you're not stuck paying for additional rentals your event needs.
How can I secure my event space with Peerspace?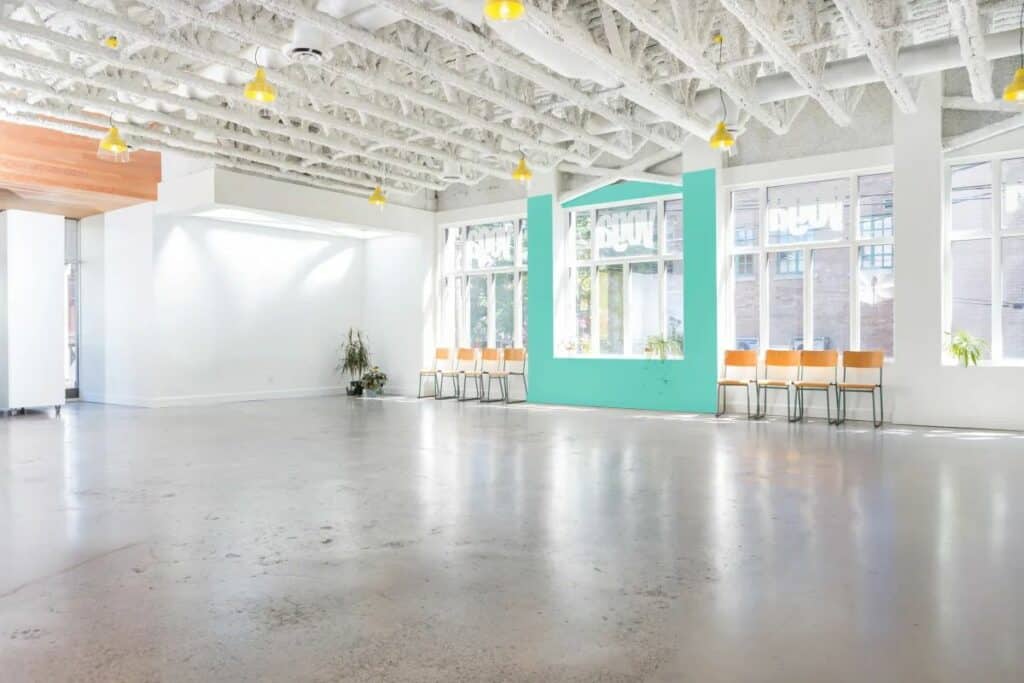 Peerspace is like an Airbnb for large groups yet is incredibly easy to use. The website easily guides you through the process of performing a search for the type of event you want to plan in the city or state you desire, including the precise dates and timeframe you require.
Once you enter your parameters, you will marvel as you scroll through thousands of listings to find the perfect space that suits your style without breaking the bank. Each listing includes excellent photos to give you a clear idea of all aspects of the space. No need to tour the space in person ever again!
Plus, many hosts offer helpful add-on features, like catering, equipment, and other useful amenities for large groups. This all depends on the host and the venue, but look around, you're sure to be impressed by what you find!
Peerspace offers clear pricing without membership fees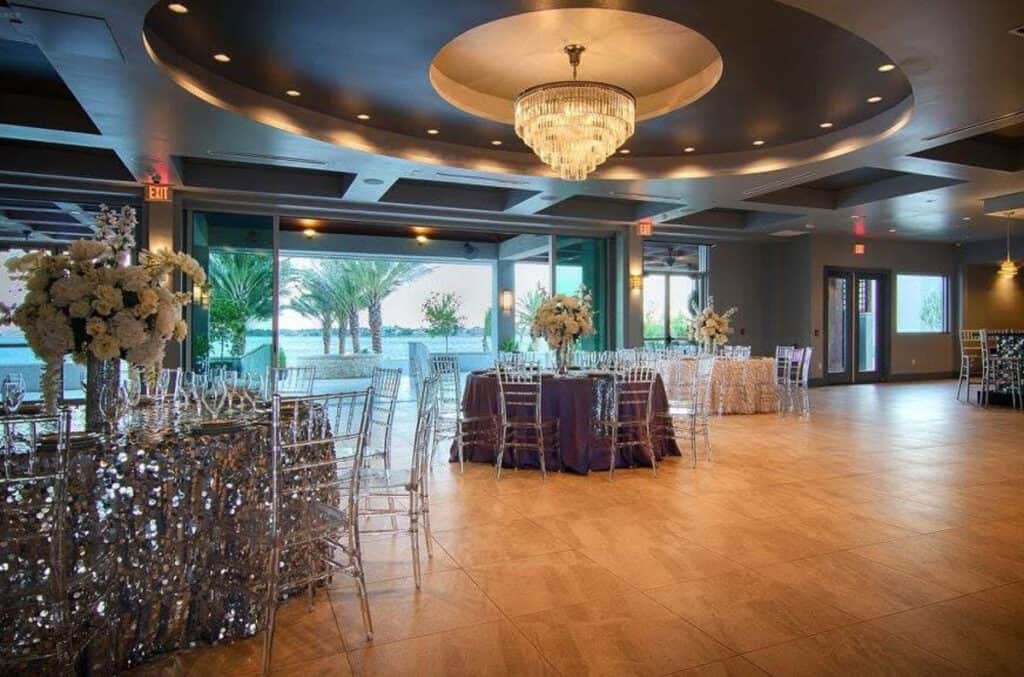 Many event production organizations operate on a membership fee structure. Your company pays the yearly membership fee, and then your corporate event staff is given the privilege of attempting to shoehorn your event into its busy event schedule.
Meanwhile, everyone in the company has attended events there a million times. They know exactly what to expect down to the bland "house red," and nobody is particularly excited to show up for another event there.
Well, how about you let Peerspace shake it up for you AND your staff? Ahead, we share some of our favorite large-scale event spaces in every corner of the country.
Planning your huge dream wedding? Then check out how to plan a 50s wedding theme for a fun throwback event your guests will never forget!
Like Airbnb for large groups, but BETTER!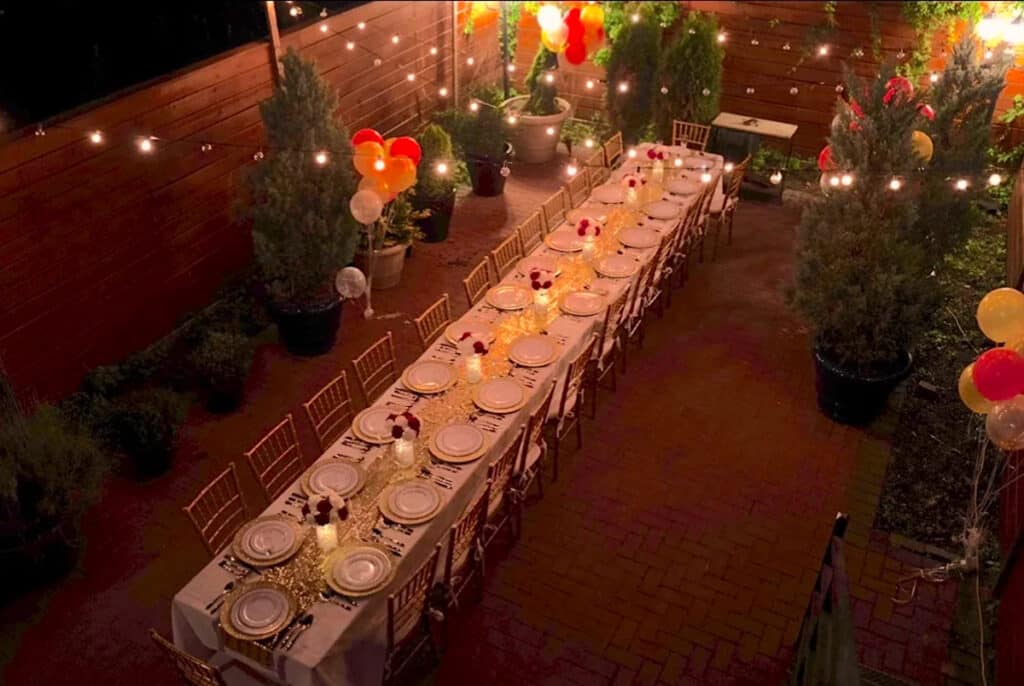 Now that you're familiar with the details of Peerspace as the leading venue provider for any kind of event in the US and beyond, how about we throw some examples your way?
New York state of mind
If you're organizing a corporate event in Manhattan, why use one of the usual Midtown university clubs that are so popular yet SO boring? Consider instead this perfectly-designed Chelsea rooftop space. At about 4,800 square feet, this venue answers the question: what's like an Airbnb for large groups?
Its amenities include plenty of lounge chairs, tables, an 80″ TV, a bar with a water fountain, and of course, amazing views of the New York City skyline.
Check out what a Peerspace user shared in their review of this space space: "Five stars! This crew was so amazing and easy to work with. The space was absolutely perfect for our event, and the photos were STUNNING! We will definitely be using this venue over and over again!"
Pass through those Golden Gates
If you happen to be in San Francisco and are planning an all-day corporate brainstorming event for 100 with breakfast and lunch, how about this spacious, open floor-plan ballroom in the heart of North Beach? It can accommodate 200 with all the high-tech amenities and a full kitchen, from which you can serve a breakfast buffet and a plated lunch. There is even ample private space for breakout sessions.
Also, why not let the host, a great guy named Nic, organize breakfast and lunch for the event- – one less detail to worry about. The space is easily accessible and received a recent five-star recommendation: "Nic went out of his way to make sure everything was running efficiently and was so easy to work with. I would definitely recommend this space for your next meeting. The room & location were great and the add-on danishes were yummy. Everyone had a great time at this space."
At a cost of $500 per hour, this centrally-located venue with an on-site host to organize catering and tech is an amazing value!
Lookin' chic in Chicago
We're crazy about this natural light loft in Chicago's Pilsen neighborhood for your next large gathering! And who can blame us? After all, the loft has space for 150 guests, lets in tons of natural light for daytime gatherings, and has an open floor plan.
Plus, the on-site kitchen, A/V equipment, freight elevator, tables, and chairs don't hurt either. You can leave this minimalist space as-is or decorate it to suit your event, whichever you prefer.
This loft is popular with Peerspace users for both personal and professional events. Just check out what this Peerspace reviewer shared after hosting an event here: "Perfect spot for my art showcase that hosted about 80 people. Amazing space with exposed brick and beautiful large windows that bring a natural light during the day."
Dapper and dreamy in Dallas
Imagine hosting your next black tie event at this glam black and white event space in Dallas! This industrial, modern, and minimalist venue has room for 300. It comprises several spaces in one, including a lounge, conference-style rooms, and a chic kitchen area.
Plus, the host can help arrange catering, bartending, and event planning services. It's both one-of-a-kind and all-in-one!
What's like an Airbnb for large groups? Peerspace!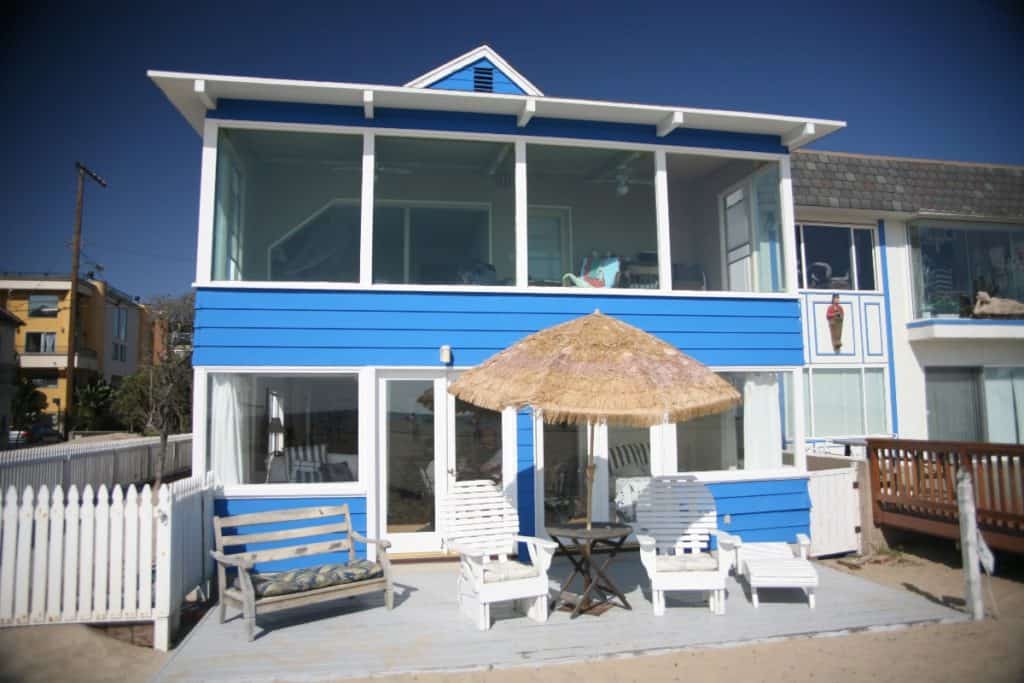 Now we know the answer to the question: what's like an Airbnb for large groups?
Whether you're hosting a personal, business, or production event, Peerspace is your go-to for large spaces. You can rent space by the hour and make use of a hidden gem venue and every amenity it has to offer.
Simply browse our platform and see what's available near you!