Have you ever dreamed about throwing a birthday party at a massive mansion? So have we! Thankfully, there's a quick and easy way to make that dream a reality. With the help of Peerspace, the internet's premier peer-to-peer marketplace for event and production rentals, you'll gain access to private homes that have been made available by their owners for all manners of events and productions.
In the Melbourne area alone, there are dozens of fantastic options available for just about any budget or event type. From large country estates to sprawling seaside views, there is no shortage of hidden gems just waiting to be discovered. Stay tuned and we'll show you just how easy it is to rent a mansion for a birthday party in Melbourne. We'll also provide a few examples of what's out there!
One of the best things about throwing a birthday party at a mansion is all of the ready-made activities that will upgrade your party with little to no effort on your end. Say, for example, you choose to party at this spacious home with large open spaces in Ventnor. You'll not only have access to the opulent home, but you'll also be able to make full use of all the fantastic amenities on the property.
The backyard of this modern marvel has a full swimming pool, tennis court, jacuzzi, sauna, and a Bocce court. When you're ready to cool off, head inside and enjoy the grand piano, home gym, and home theater! See for yourself all of the amazing photos the host has uploaded and explore why this is a prime example of why it can be such a great idea to rent a mansion for a birthday party in Melbourne.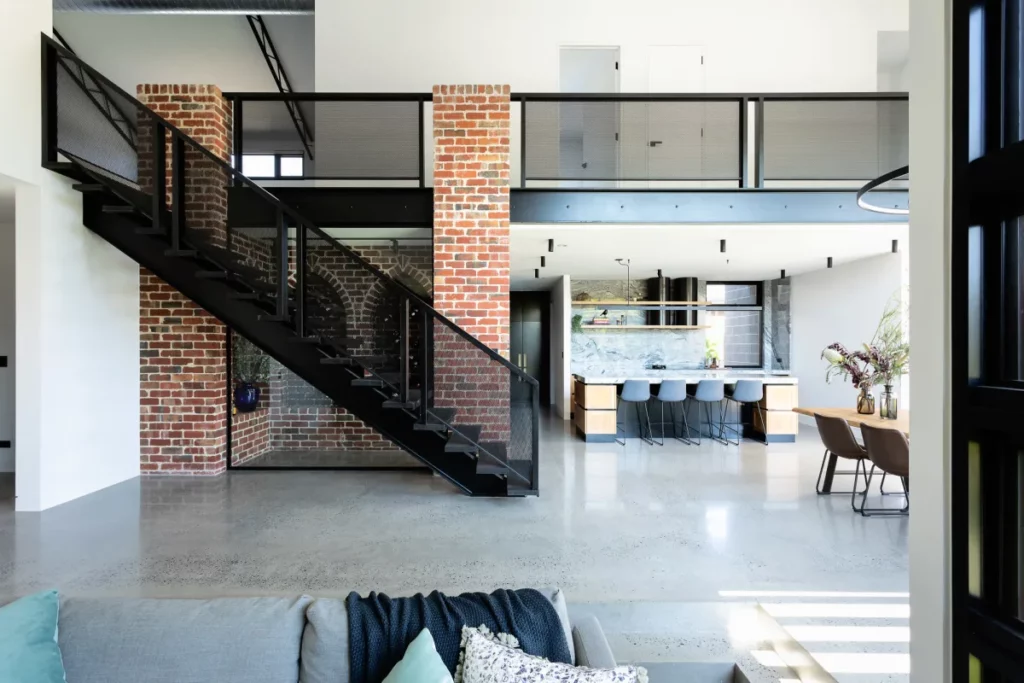 Want to party like you're far away in The Big Apple? Try something like this Mount Martha industrial warehouse loft-style home – moments away from North Beach, the contemporary designs in this trendy and classy home make for an inviting atmosphere that's illuminated from all of the abundant glass that lets in natural light.
We'll let the host, David, express the vision for his home: "The interior showcases beautiful contemporary finishes and old world references with polished concrete floors, tumbled brass fixtures, old reds in exposed brickwork and industrial grade steel to create a harmony between old and new dimensions. Set amongst verdant gardens that provide lush lawns, established plants & shrubs and extensive garden lighting to create beautiful outdoor spaces throughout the seasons."