Popular dance studio rental ideas
Dance studios are also suitable for musical performances, including open mics or drum circles. This is because most studios will have some kind of sound system setup that you can plug a playlist into.
You can also rent a dance studio for a team-building outing, such as an improv workshop, due to the freedom of movement available to your group in such a large space. Some studios may even have a projector to screen a video or presentation.
Another reason to rent a dance studio for a day is for a photo or video shoot. Planning to take portraits of a dancer, yoga instructor, personal trainer, or athlete? Then it makes sense to set up a shoot in the environment where they're most comfortable. Some dance studios have plenty of natural light, making it easy to get great photos without any extra lighting gear.
Lastly, dance studios make an ideal venue for a birthday party or another social function. They can accommodate large groups without the extensive setup required at other venues.
To recap, here are just a few of the activities you can host at a dance studio:
Yoga class
Dance class
Meditation class
Musical performance
Photo or video shoot
Improv workshop
To shoot a production
Birthday parties
And more!
How to rent a dance studio for a day on Peerspace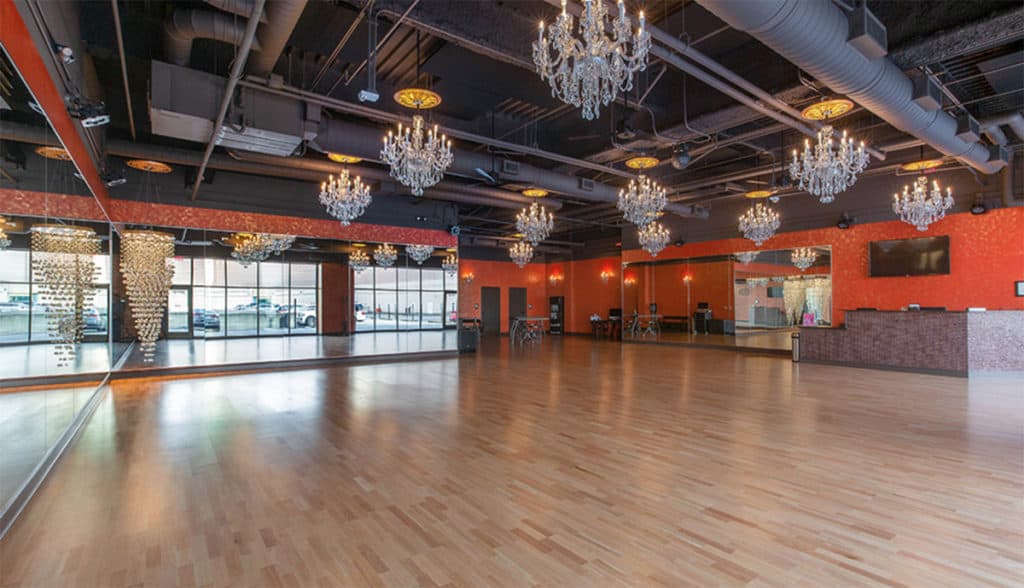 So, how do you go about renting a dance studio? We recommend using Peerspace, the go-to platform for hourly venue rentals in cities across the globe. Peerspace makes it easy to find and book event spaces from local hosts by the day or hour, no matter what kind of event you're hosting.
Start by selecting the activity you want to host and your location, such as a dance class in Boston. Then, set your search filters, including the number of attendees at your event, the price per hour, and the features and type of space you're looking for.
In this case, you'll select a "dance studio". However, keep in mind that you can also select "fitness studio," "ballroom," or "banquet hall," depending on how flexible you are with the type of venue.
You can also search for additional features, such as a kitchen, a piano, or even exposed brick walls. (But don't get too specific — we don't know of many dance studios with a pool!)
Once you've found a place that meets your requirements, you can book it instantly (if available) or reach out to the local host with any questions. Then, contact the venue's helpful local host if you want to line up any additional amenities, such as equipment rentals or catering services. Peerspace is your all-in-one shop for booking incredible venues that serve your needs.
Types of dance studios on Peerspace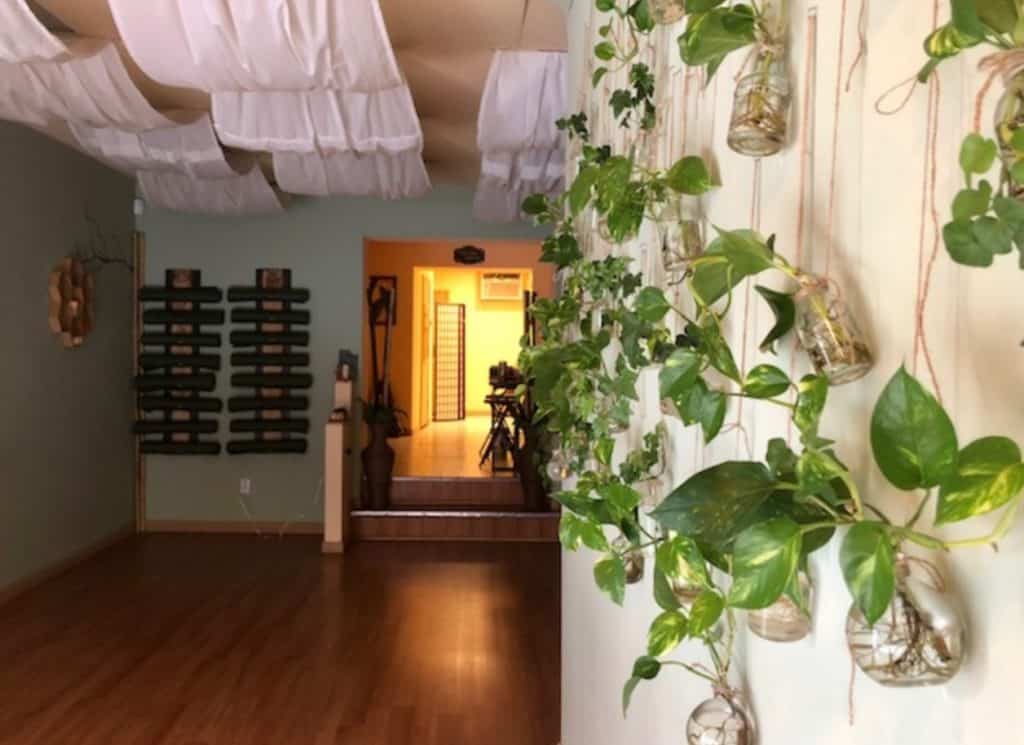 So, what kinds of dance studios can you expect to find on Peerspace? You might be surprised by the variety!
Peerspace options include simple, elegant spaces with exposed brick walls and hip studios with sound systems and yoga equipment.
Here are a few of our favorite dance studios that you can rent today on Peerspace:
As you can see, Peerspace makes it easy to rent a dance studio for a day in cities across the globe! Start your own search now and browse listings to discover the perfect dance studio that suits your budget, aesthetics, preferred amenities, and more.
How much does it cost?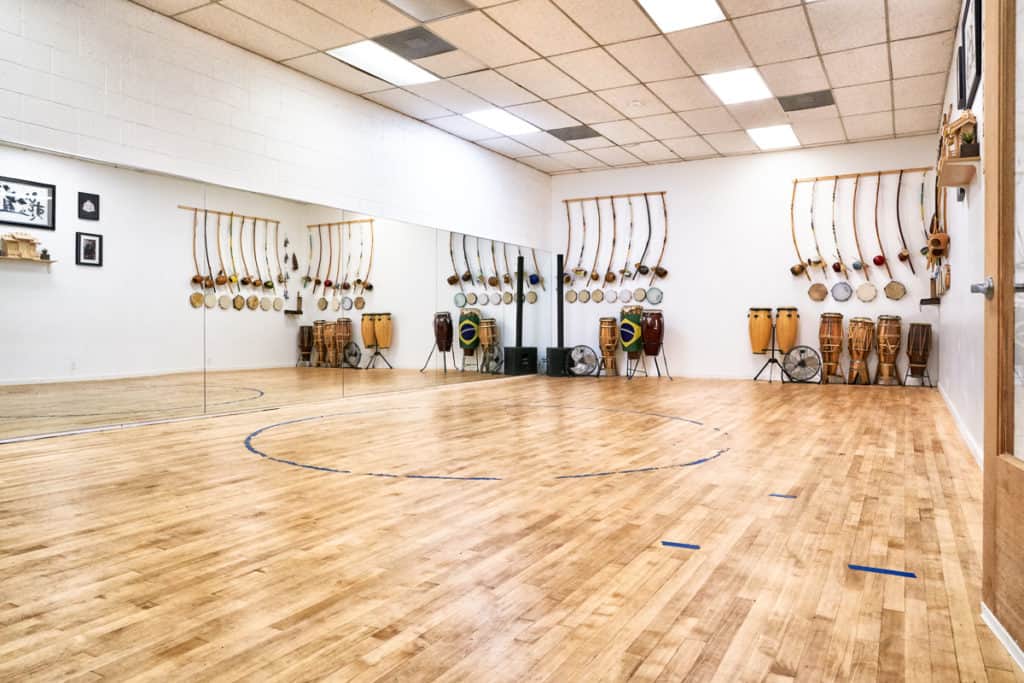 Dance studios are among the most affordable event spaces you can find. Unlike some spaces that require full or half-day rentals, many dance studios are available for one- or two-hour bookings. Plus, you'll find that some studios come with yoga gear and even musical equipment.
We'll share the prices of some of the dance studios mentioned above to provide a more in-depth price analysis.
The Lyndhurst dance studio
For example, the yoga and dance studio in Lyndhurst, NJ, costs $55 per hour and can accommodate up to 50 people. It has wall mirrors and windows, providing plenty of natural light. It offers you props you'll need for a yoga class: mats, blocks, weights, balls, bolsters, rollers, blankets, and more. The space also has a warm, light green color scheme and wall railings for added support.
A Peerspace user who booked this dance studio for a party shared the following review: "Teresa was BEYOND accommodating! She was nice, patient, flexible, and truly helpful during this stressful process. Thank you so much for allowing us to turn your space into a dream come true for my book release."
The Venice dance studio
The dance studio in Venice costs $75 per hour with a two-hour minimum and can accommodate 50 people. It has large wall mirrors and an extensive drum collection that makes a great backdrop for photos.
A local business person shared the following review of this Venice dance studio on Peerspace: "Love the space and Michelle is an amazing host. This was the 4th time we booked the space and would definitely book again!!"
The San Francisco dance studio
The studio in San Francisco is a little more expensive at $150 per hour on weekends and $75 per hour on weekday afternoons. It has an artificial plant wall and "Live Your Life" sign for decor, as well as a sound system, track lighting, a kitchenette, and a changing area with curtains and makeup tables. It's perfect for workshops, photoshoots, and pop-up events.
A Peerspace reviewer who filmed an interview here shared the following from his experience: "This is truly a beautiful space!! Great lighting, great vibe. Very personable hosts as well. Will gladly book it again!!"
The Chicago dance studio
Our midwest option, the dance and rehearsal studio for creative use, is $50 per hour and is only for creative uses (so no parties). If you rent this space for your creative purposes, you can enjoy ballet barres, theatrical lighting, a sound system, and chairs and tables.
An entertainer who booked this space for his performance shared the following Peerspace review: "Always a pleasure. Clean, spacious space…friendly and accommodating staff! :)"
The Seattle dance studio
Finally, the studio in Seattle costs $60 per hour and is designed for aerial dance classes. In fact, it includes silks, poles, and other equipment with your rental. It can also be removed and replaced with chairs and tables for a $50 fee for corporate events and private parties.
A Peerspace user who booked this dance studio for lessons shared the following review. "I rented Olga's space for a private lesson and was pleased with the studio. It was large, clean, and very bright with lots of natural light. I would book this space again."
Our 8 great dance party ideas will get your guests on their feet in no time!