Baby shower venue ideas in Atlanta can be as timeless, elegant, and creative as the city itself. After all, Atlanta is a city of style, charm, and plenty of historic buildings. So, finding a venue for a baby shower should be easy, right? With Peerspace, you'll have thousands of unique spaces across the country to choose from. As the largest online marketplace for hourly venue rentals, it's our mission to connect you with one-of-a-kind spaces for all your special events. Available dates and prices are posted on every listing — so you don't have to search for hours only to find out a venue is completely booked. Plus, you also get the assistance of the Concierge service. These dedicated pros can source anything you need for the shower — such as catering and A/V equipment, and deliver it to you on-site.
Now, let's get back to our topic at hand! From a Southern mansion to a modern townhouse with a lovely rooftop, here are several beautiful baby shower venue ideas in Atlanta.
This fully-restored Tudor-style mansion in Decatur is one of the most captivating baby shower venue ideas in Atlanta. Imagine pulling up to this beauty feeling like actual Atlanta royalty — gated exterior and all. Built in 1896, the quintessential Southern space boasts a timeless aesthetic with modern touches throughout. Peerspace rentals give much more space than your average Atlanta venues. Here, you'll get access to all 5,000 square feet of the space — including the living room lounge, game room, state-of-the-art kitchen, two bathrooms, and outdoor garden. 
You also make use of the chairs, tables, and stage in the mansion. And remember, the Peerspace Concierge service can also help you with booking the perfect caterer and entertainment for your dream baby shower.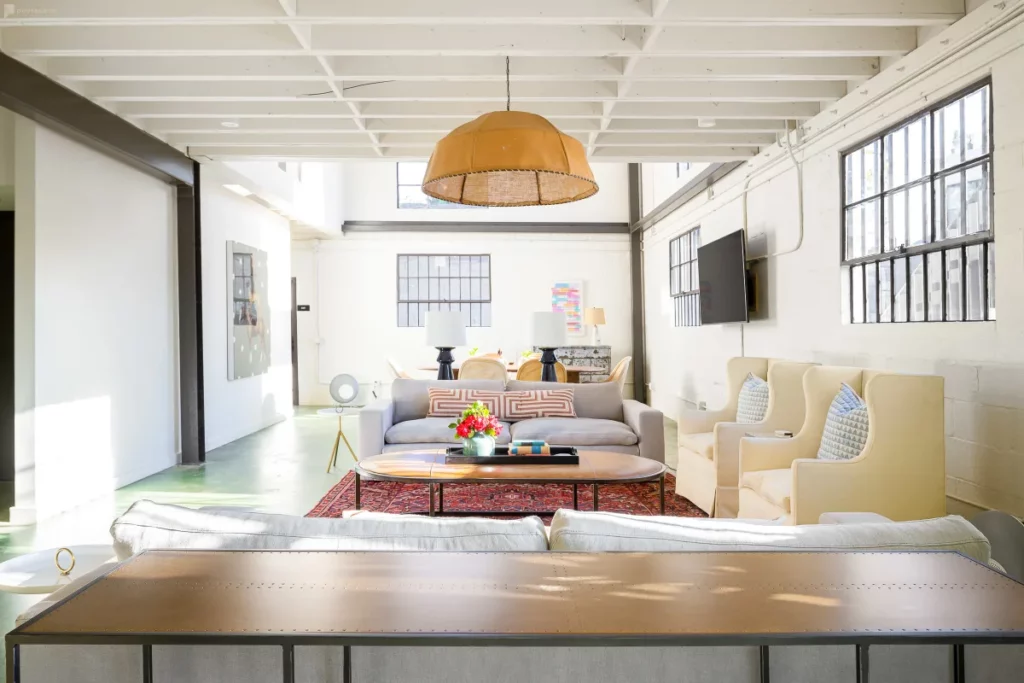 Everything you need for a positive, fun baby shower is here at this modern and charming venue. Feel right at home with a full kitchen that includes plates, cups, bowls, and utensils. The accent walls can be great for a photo backdrop, or you can make your own photography area with plenty of room in this nearly 6,000-square-foot venue. This rental includes tables, chairs, plenty of seat cushions, and even a rooftop patio with picnic bench seating.
This just might be the ultimate baby shower venue idea in Atlanta. We love any space that allows the mom-to-be to be pampered to the extreme, and this modern, vibrant salon promises just that. Included with your booking is use of the salon stations, chairs and tables, sofas, LED ring lights, a mini fridge, and microwave. Ask the host about services and see if you and your crew can enjoy makeovers together!
A master cosmetologist who booked this space for an event shared: "First thing is, THIS PLACE IS AMAZING! Dee has awesome energy! She is definitely a sweetheart! The salon is BEAUTIFUL and beautiful is an understatement! Nina, the secretary, was so fun! She kept our energy going all night. Nina was so helpful! I will definitely come to this location again 🥰 WORTH EVERY SINGLE PENNY!"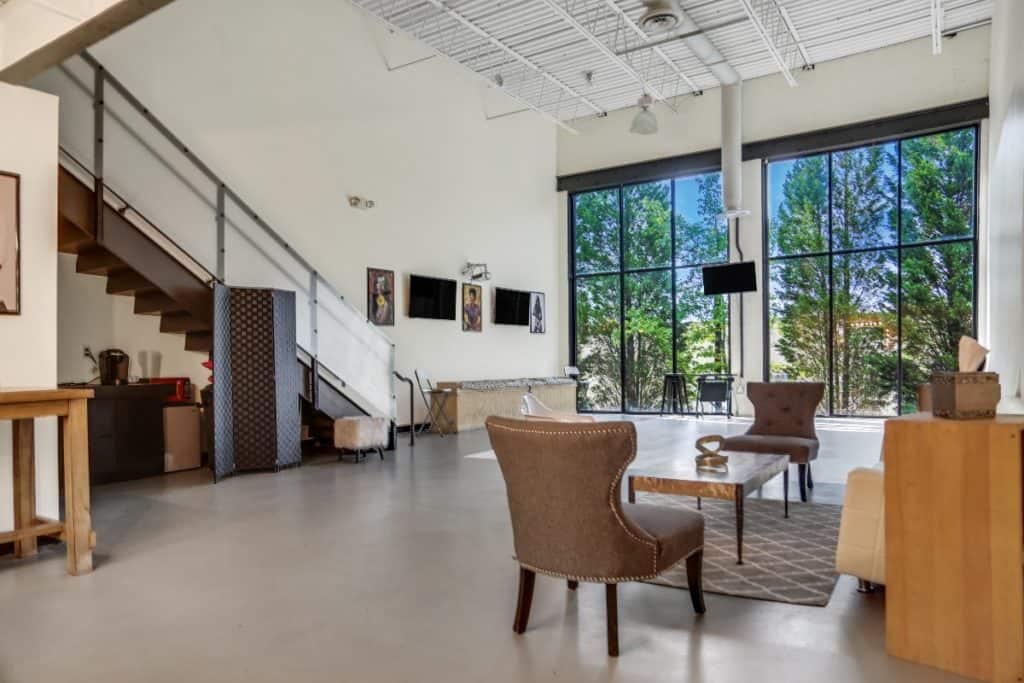 Baby shower venue ideas in Atlanta should be fully customizable to fit the mother's personal style. This Midtown loft offers many options for creating your own unique space within the 1,700 square feet of sophisticated space. Able to seat up to 50 people, this is where you can invite all of your friends and family for a day of laughter and making memories. Fortunately, each Peerspace rental comes with real reviews of past renters' experience. Check out this review that gives nods to the venue host, loft location, and decor:
"I cannot say enough great things about my experience and I'm so happy that I went with this venue. Demond and Leslie are AMAZING and made this process seamless for me. I'm based in NY so I didn't have an opportunity to see the space beforehand. Demond was so professional and was even willing to send me videos to assist with visuals. The space itself was bigger and better than I could have imagined. It was extremely clean and beautiful… I can go on and on but instead, I will just say that you definitely won't have any regrets if you book this venue and the hosts give you A+ professionalism!"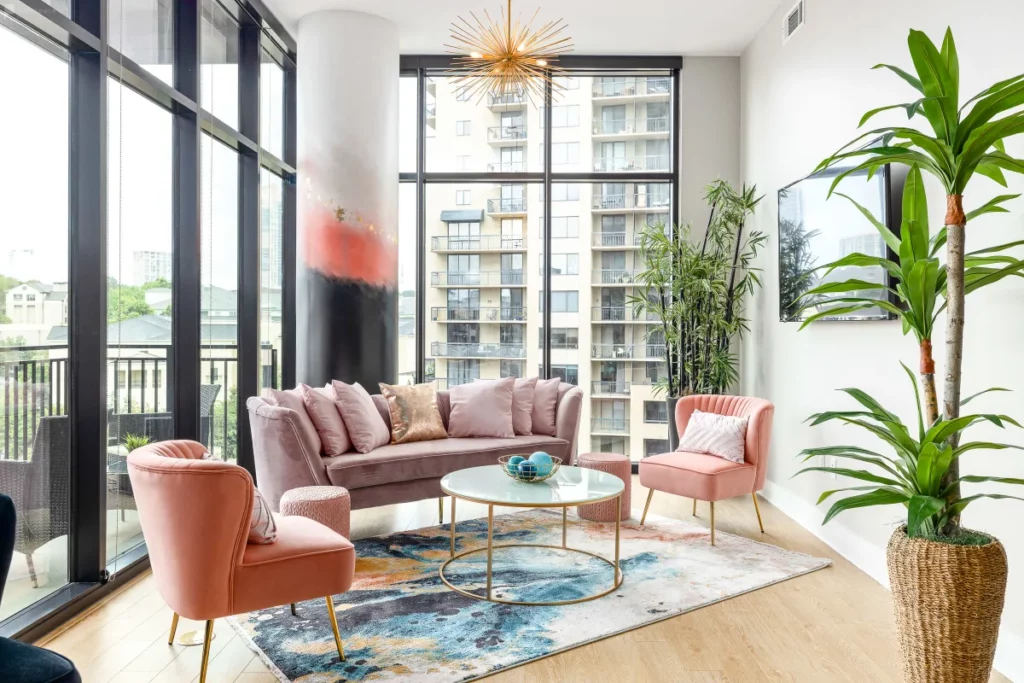 Feel like Alice in Wonderland (without all of the madness!) in this stunning space. The pale wood floors, high ceilings, and crisp white walls make for a perfect backdrop for the pops of colors in the decor and furnishings. Make it a themed party with the new mom's favorite color as the feature. Beyond the living space, the venue also comes with a luxury kitchen, floor-to-ceiling windows, and optional add-on spaces, like a clubhouse and garden terrace!
An artist who booked this space for an event simply stated in his review: "The place was beautiful the windows brought out a wonderful energy within the space"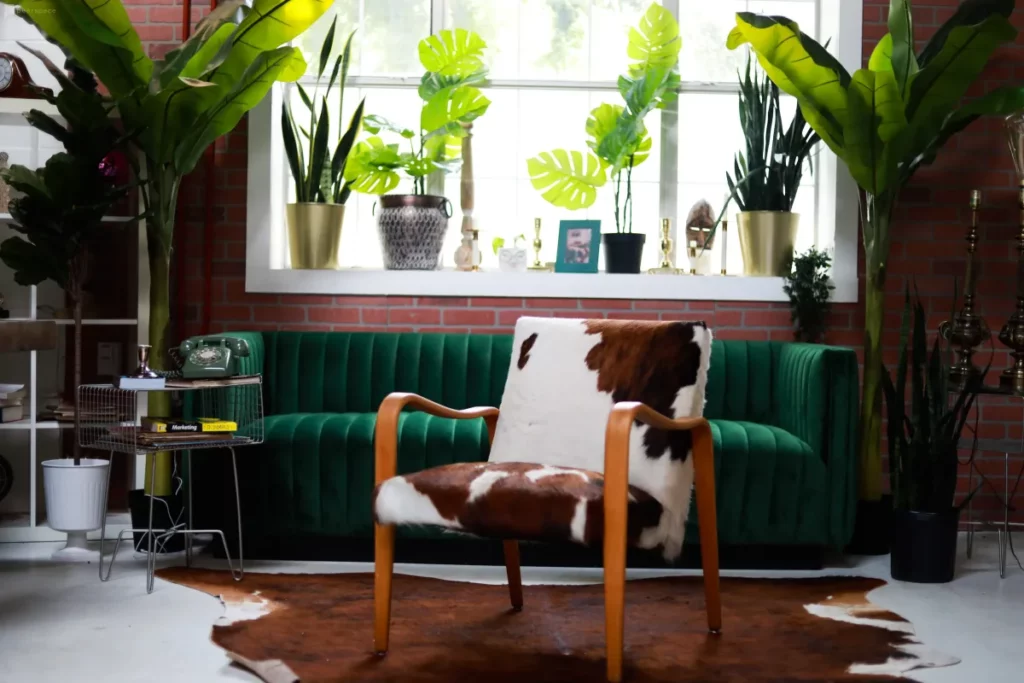 While you or your loved one is creating a work of art (i.e., the baby), why not admire other types of art as well? We can't think of any other baby shower venue idea in Atlanta that includes beauty and art in every nook and cranny. Plus, this space has room for up to 50 people and includes tables, chairs, kitchen, and photography equipment. That means you can party with your gals and take plenty of professional photos to celebrate this exciting celebration and new life milestone.
A fashion designer who booked this space for her event shared the following Peerspace review: "The space was everything! I had an amazing shoot there. Highly recommend!"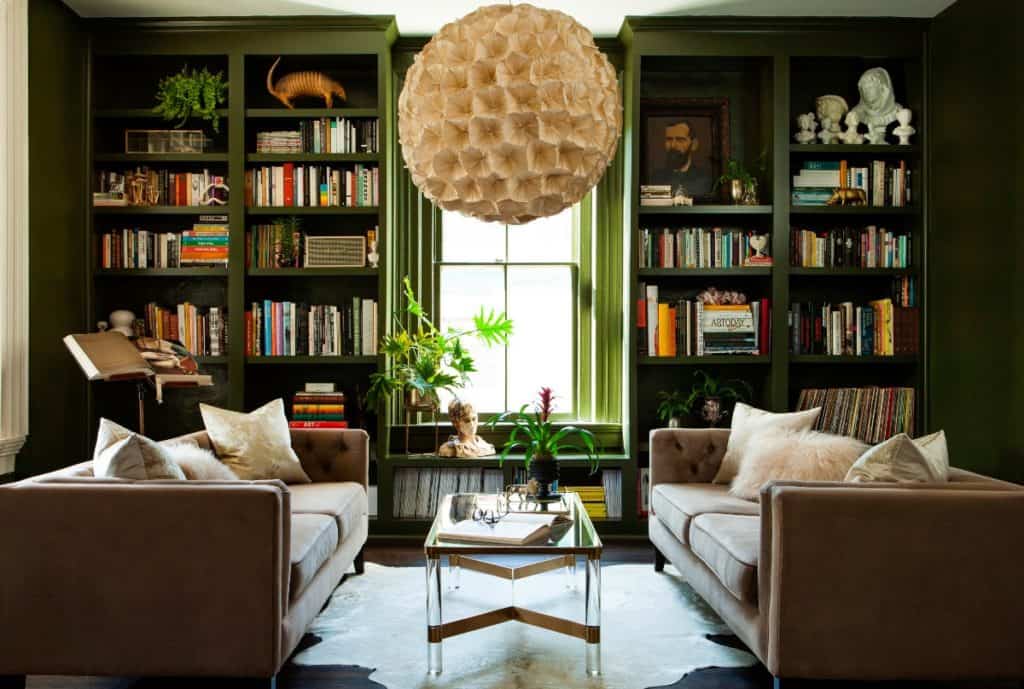 This Adair Park plantation home was recently featured in Atlanta Home magazine and HGTV.com — making it a perfect baby shower venue idea in Atlanta for those who want luxury, history, and modern amenities. The two full-size porches and fun accents give this house a special touch that just doesn't come with other party spaces. 
This is a home that gets tons of love from the Peerspace community, unsurprisingly! Here is just one example of the types of glowing reviews the home gets. "Exquisite home, beautifully & cheekily decorated, with a welcoming and helpful host. Wish we could book a stay here! Highly recommend; five stars!"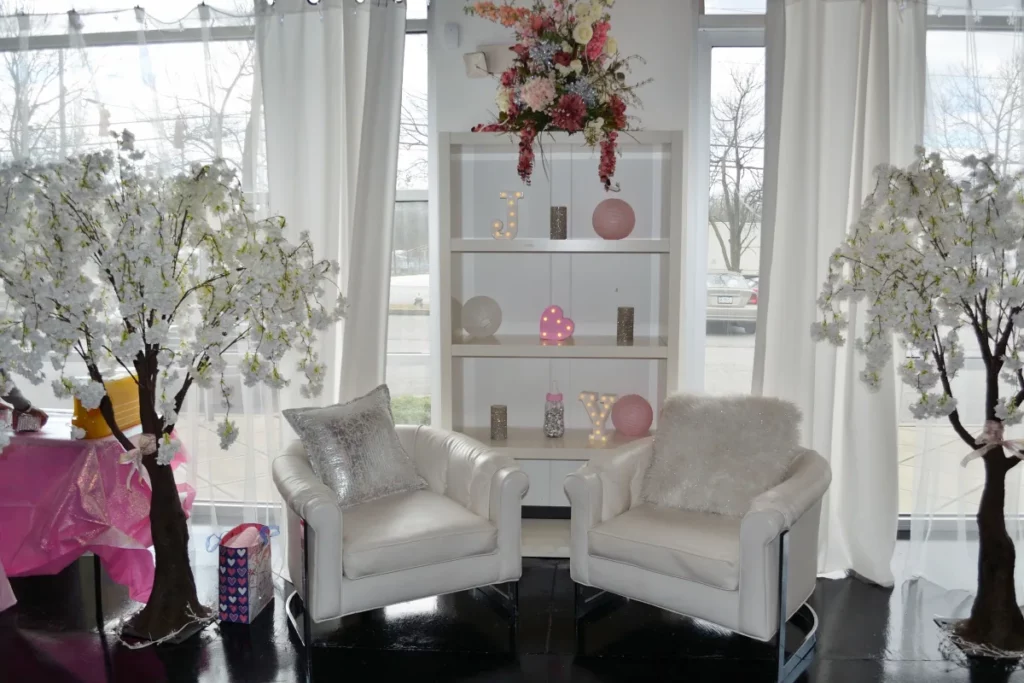 An open floor plan, high ceilings, and natural light are a recipe for the ideal party venue. Add in easy parking and a large wooden table, and you've got one of the best baby shower venue ideas in Atlanta. Located in West Midtown, this space can accommodate 40 guests comfortably. 
An entrepreneur who booked her event her shared the following review: "Perfect experience with this location. Awesome communication, space, easy access, and great lightening. Will be booking again"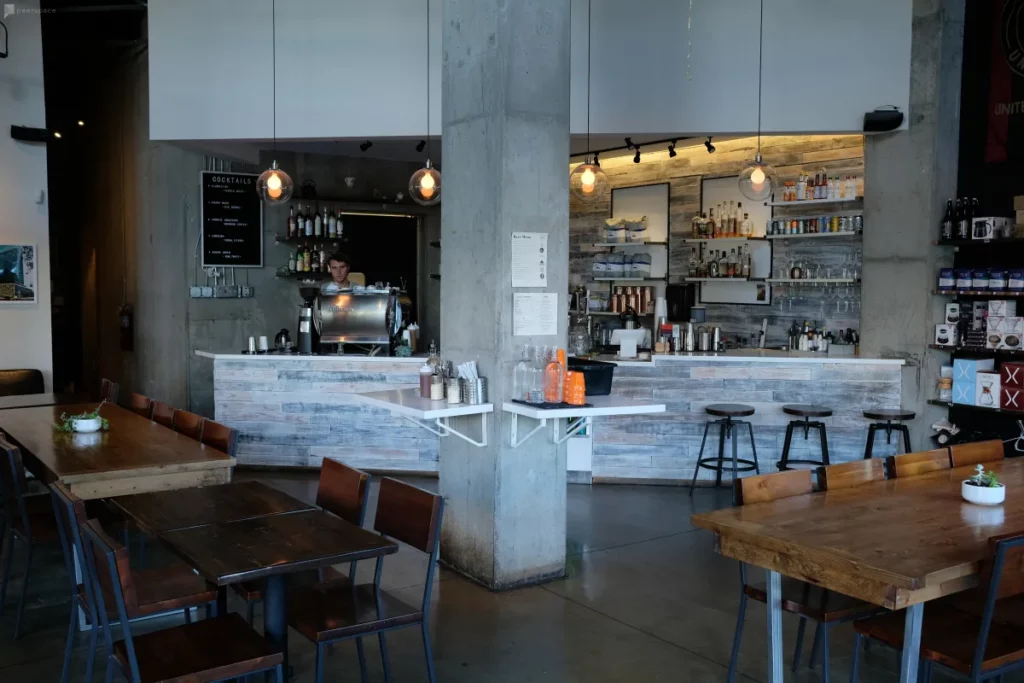 What we love about this coffee shop is that its one of the most handy baby shower venue ideas in Atlanta. For instance, you and your guests can enjoy on-site catering. Plus, they can customize coffee and tea drinks for you and your guests (just tell them to hold the caffeine for you or the mama-to-be). It also has a modern, industrial style that is effortlessly chic. Definitely a great space to hold a gathering with all your loved ones!
According to a Peerspace user who booked this cafe for her private event: "Amazing experience. Daniela was welcoming, kind, and thoughtful. Perfect location, great sound system, and the venue was super clean, neat, and perfect for small parties. 10/10 Highly recommend!!"
Peerspace has the best baby shower venue ideas in Atlanta!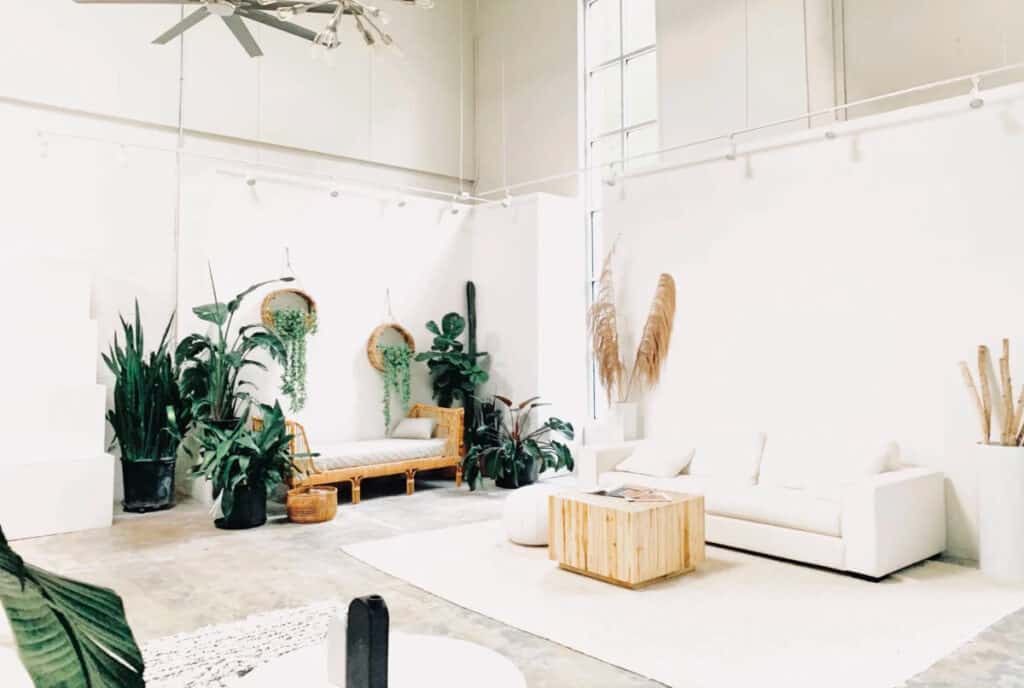 Peerspace allows you to choose venues that fit your taste and style — without all of the extra fees. From panoramic views on a rooftop to all-white studios, there really is something for everyone. We hope this article gave you an idea of some of the incredible baby shower venues in Atlanta!