5. Host a 1920s dinner party 
Dinner parties used to be all the rage in the roaring 1920s. So why not host your own formal roaring 20s dinner party? For extra authenticity, you could even cook up some authentic 1920's recipes for your guests. 
If you need plenty of space for your distinguished guests, you can find awesome venues on Peerspace, like this 20s-era loft in LA. It provides space for 100 guests, with Peerspace reviewers sharing insights like this: "Emily was incredibly helpful and accommodating. I loved the light in the space and all the furniture had such character."
6. Watch silent movies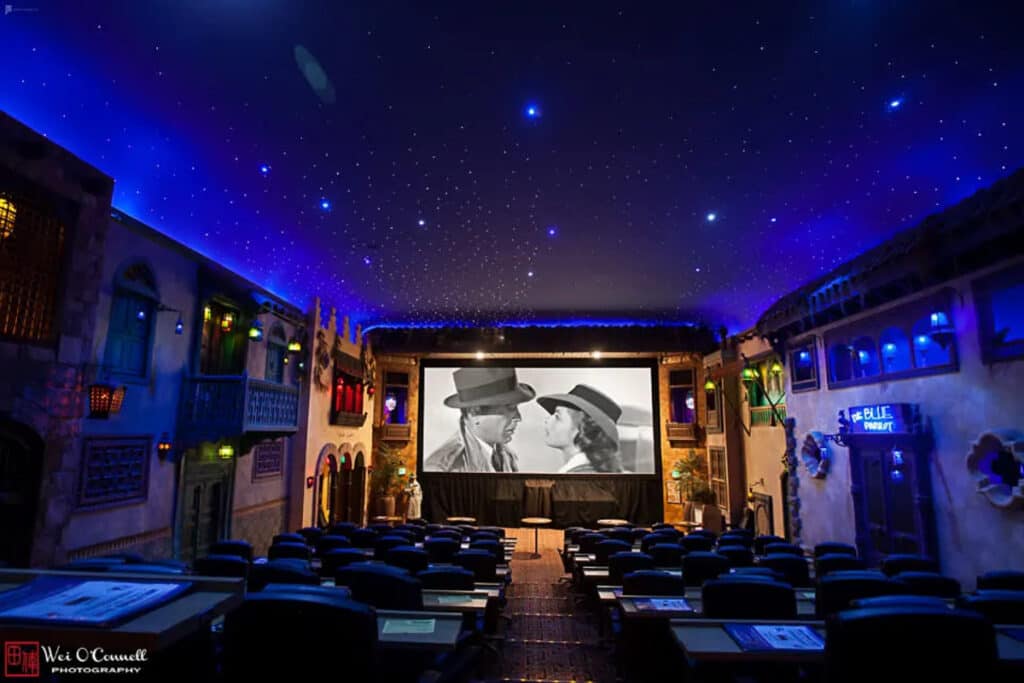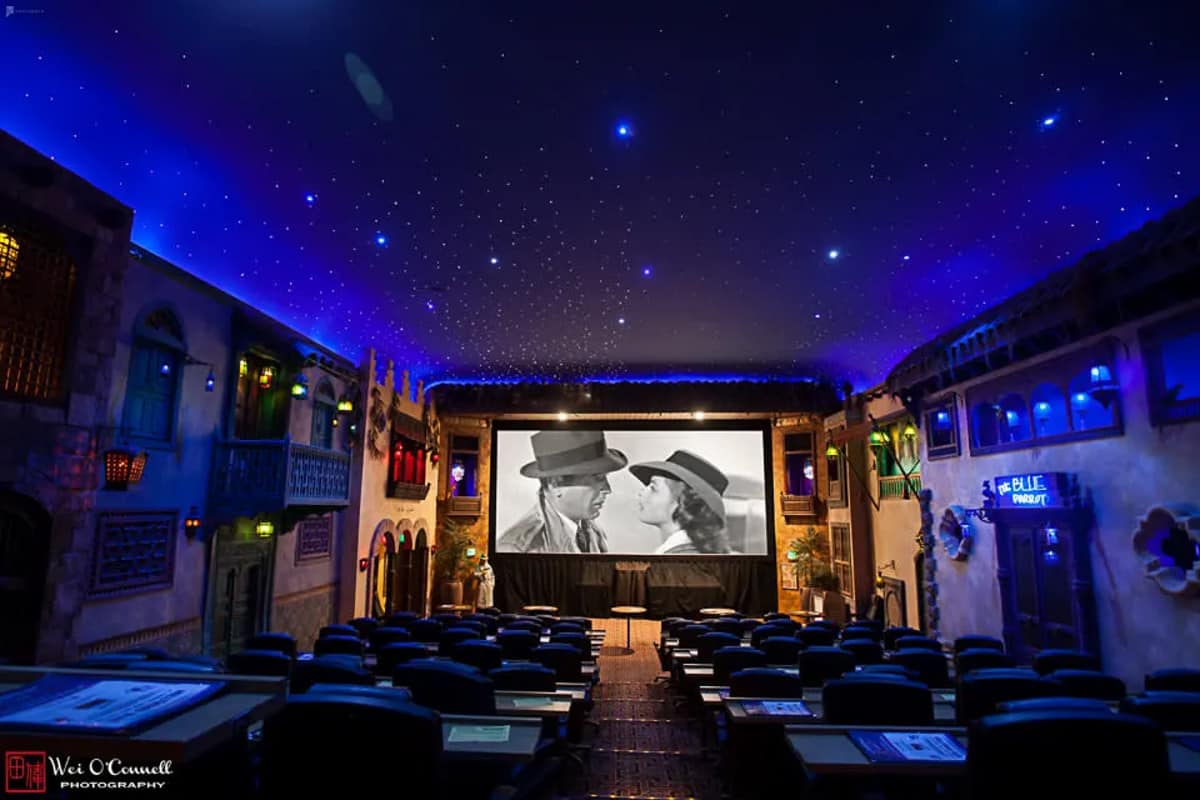 Silent films dominated the 1920s, so why not enjoy some of the classic 20s at a watch party? Gather your friends together and host a private film festival of silent movie classics, from classic comedies featuring Buster Keaton and Charlie Chaplin to early horror masterpieces like Nosferatu and The Cabinet of Doctor Caligari. 
It's an awesome roaring 20s party idea for movie buffs! You can make it even more special by hosting at a retro Peerspace movie theater, like this themed movie theater in Woodridge, IL. It boasts 10 private theaters, as well as a large bar, a rooftop, a lobby, and a Hollywood museum on-site!
7. Celebrate The Années folles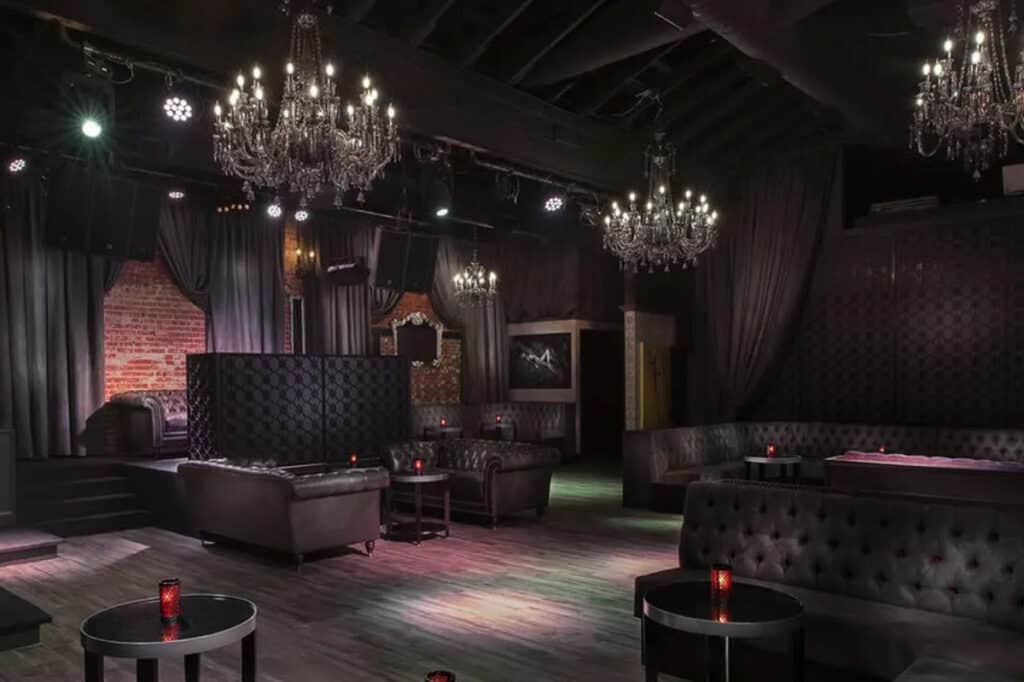 While Americans had the Roaring 20s, the French had their own roaring 20s called the Années Folles – or "crazy years". Why not put a twist on your roaring 20s party ideas by giving them a Parisian flair? 
You can set the stage for your Années Folles party with an awesome French-inspired venue, like this French Noir event space in LA. It's an exotic, glamorous club with state-of-the-art lighting and enough room for 400 guests.
8. Host a costume contest 
No Roaring 20s party would be complete without a little flapper style. Host a costume contest for your guests and award a special prize to the best dressed. You could award points based on authenticity, originality, or best coordination for couples. 
To set the stage for your costume contest, you could set up a miniature runway at your venue. Or better yet, find a venue that already has a runway, like this artsy event space in Tempe, AZ. Besides its on-theme ambiance, you and your guests can enjoy its modular seating, full dance floor, courtyard, and A/V system.
9. Go for a Gatsby theme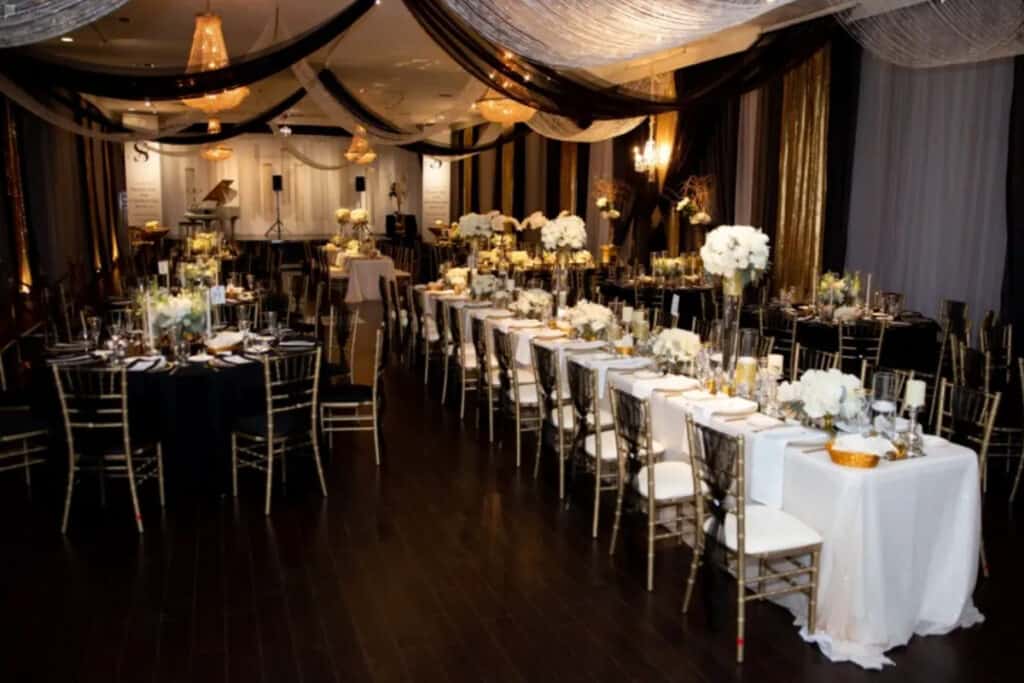 Come on, what list of Roaring 20s party ideas would be complete without the Great Gatsby himself? 
Host a Gatsby-themed party with art deco-inspired decor, champagne, and Daisy's favorite lemon cake. You can take the Gatsby opulence to the next level by hosting at an extraordinary venue like this Crystal ballroom in Las Vegas. It's housed within Liberace's beloved mansion and features opulent touches and optional catering and bar services. Yes, please!
10. Solve a noir mystery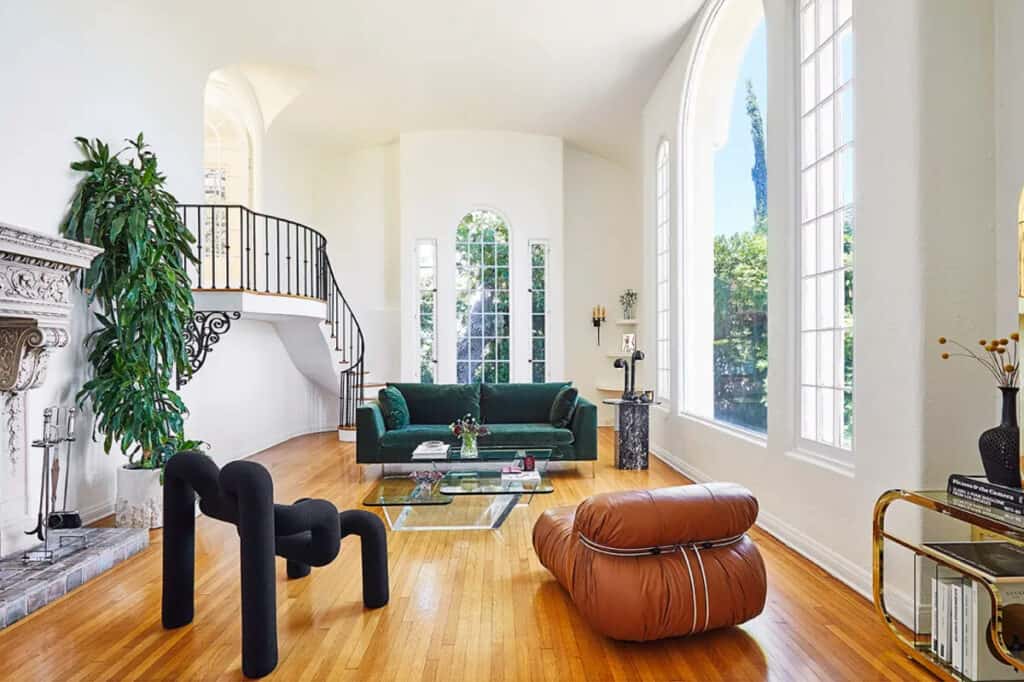 In an era of bootleggers and gangsters, the 1920s is the perfect era to inspire a murder mystery party! You can find 20s-inspired murder mystery games for parties of all sizes on Etsy.
And how awesome would it be to host a murder mystery party at a real-life 1920s-era mansion, like this romantic old-Hollywood home in LA? It's a roaring 20s party idea your guests won't soon forget! A Peerspace reviewer described it as a: "Lovely place and helpful host. Really cool location. Thanks!"
Can't decide which era to fete? Then you need to see our decades party ideas!