4. Olympics
There are always those middle school kids who simply never stop moving. Arrange for an age-appropriate Olympic-style 13th birthday party! Have kids create their own flags when they arrive, then offer a range of activities for different skill levels: hoop shoot, dress-up relay, hula hoop, tug-o-war, and shot put with water balloons! Of course, since it's a party, everybody wins. Give out medals and cones of cotton candy reminiscent of the Olympic torch. Play hype-up music and serve cake decorated with — you guessed it — Olympic rings.
Need a couple of suggestions on where to host your Olympic-style birthday party? Don't worry, Peerspace has you covered! If you're in Los Angeles, why not book this Olympic-sized indoor pool (pictured above) that also has a basketball and volleyball court and A/V equipment? Located in Australia? Then you can opt to book this outdoor obstacle course in Bringelly, NSW that includes a ropes course, monkey bars, and a Ninja Warrior-inspired area!
5. High tea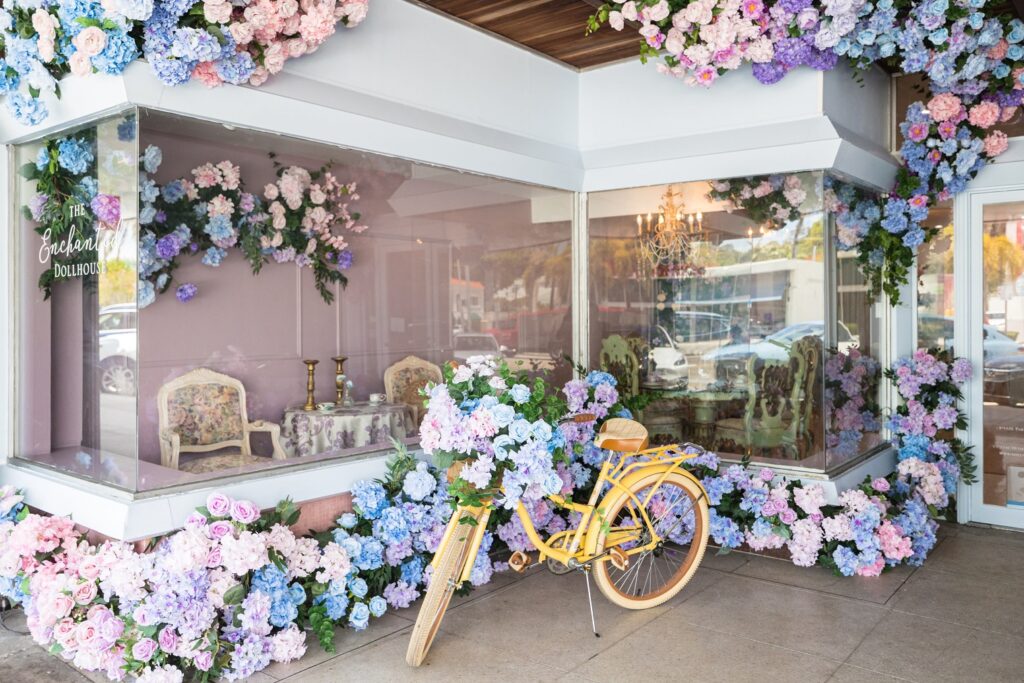 Every kid defines "fun" differently. For calmer 13-year-olds, invite party guests to arrive in high style! Upon entry, greet them with a variety of hats — straw, felt, even top hats — and piles of decorations with which to adorn them, like ribbons and feathers, beads and sequins.
Start a game of croquet and offer dance lessons as activities. Serve tea in mismatched china (from a thrift store is fine), kid-friendly tea sandwiches, and tiny cupcakes on tiered trays. Then, send guests home with small wrapped boxes of truffles and petits fours, as well as their very own teacup and saucer as a charming party favor.
Don't forget the perfect venue! On Peerspace, you can find and book elegant tea party venues in cities across the globe, like this Victorian rococo dollhouse-themed tea room in Miami, FL!
Ensure you read our 13 special, fancy tea party ideas for event suggestions and locations to make the most of this party!
6. Backyard campout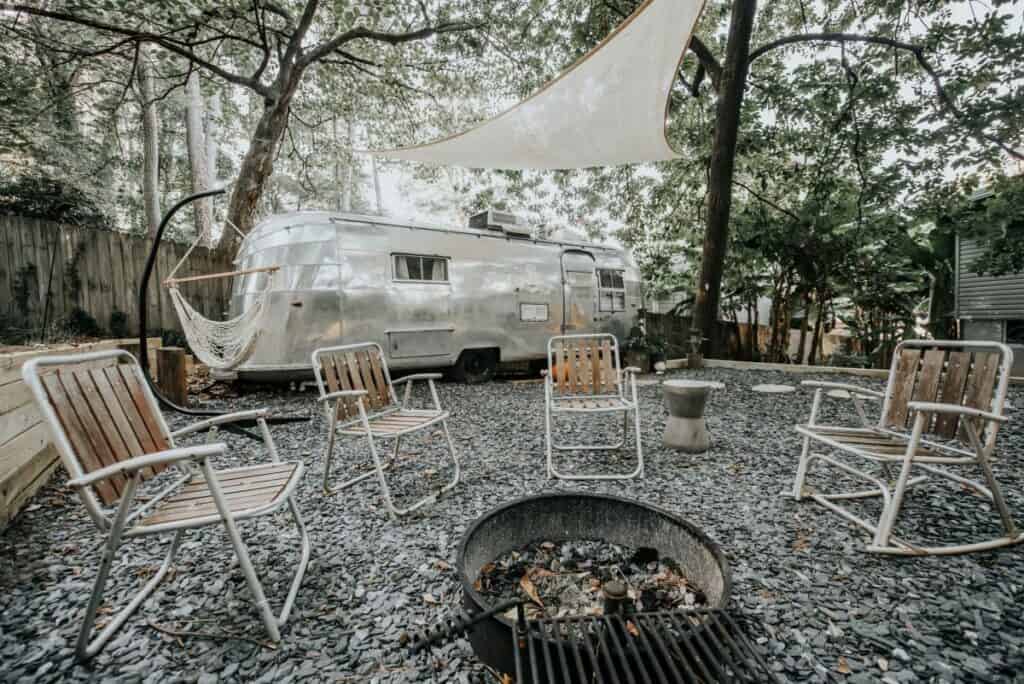 Pop a tent and ask kiddos to bring their own sleeping mats and bedding. As an icebreaker activity, hand out white pillowcases and puffy pens or fabric markers for each kid to create a custom design. For dinner, build a bonfire to cook mountain pie pizzas and s'mores. Then when the flames die down, huddle and tell ghost stories. Be ready at the crack of dawn to cook a lumberjack-worthy breakfast!
You can also go a more current route for this and rent a spacious tent or airstream via Peerspace! Believe us when we say these are not just any tents and trailers. You can find spacious options in cities across North America and beyond that are modernized and beautifully decorated. We especially love this tiki Airstream oasis in Atlanta (pictured above) and this 1969 Airstream Outlander with a tropical lawn space in Vista, CA. Plus, the hosts usually set up extras like barbecue grills, canopies, and chairs outside the trailer or tent for added appeal.
7. Slip and slide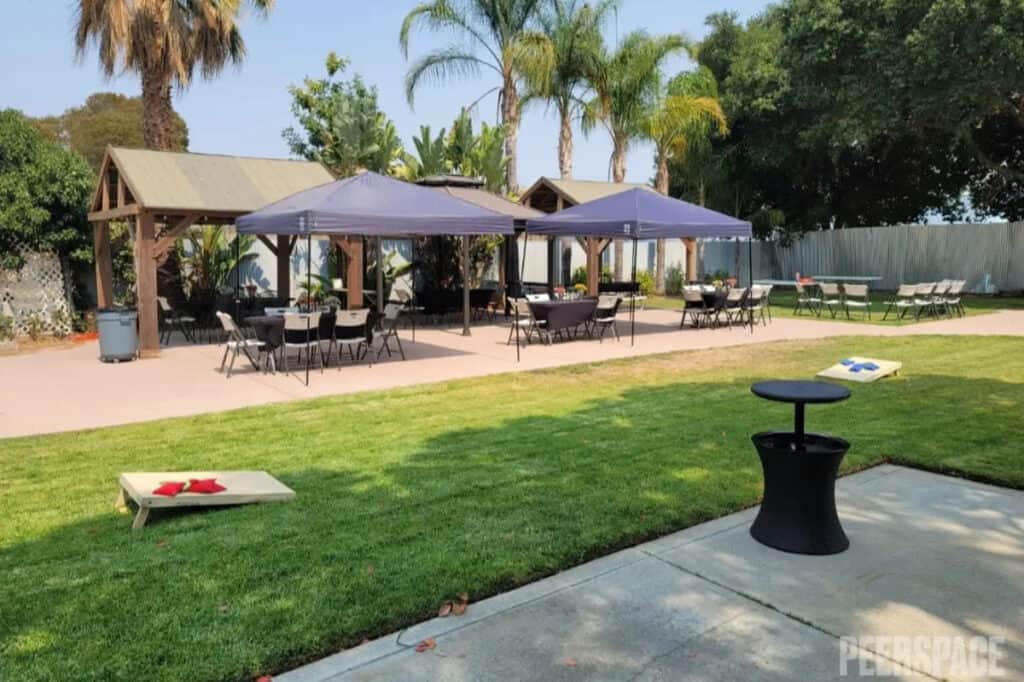 We're pretty sure some geniuses designed backyard water games with 13-year-olds in mind. Can you think of better summertime 13th birthday party ideas? Turn on the hose and cut them loose!
Water games make hungry kids, so have lots of ready-to-grab snacks, drinks, and sweets while burgers and dogs are on the grill. No need for guests to bring a towel: that's your party favor.
8. Karaoke dance party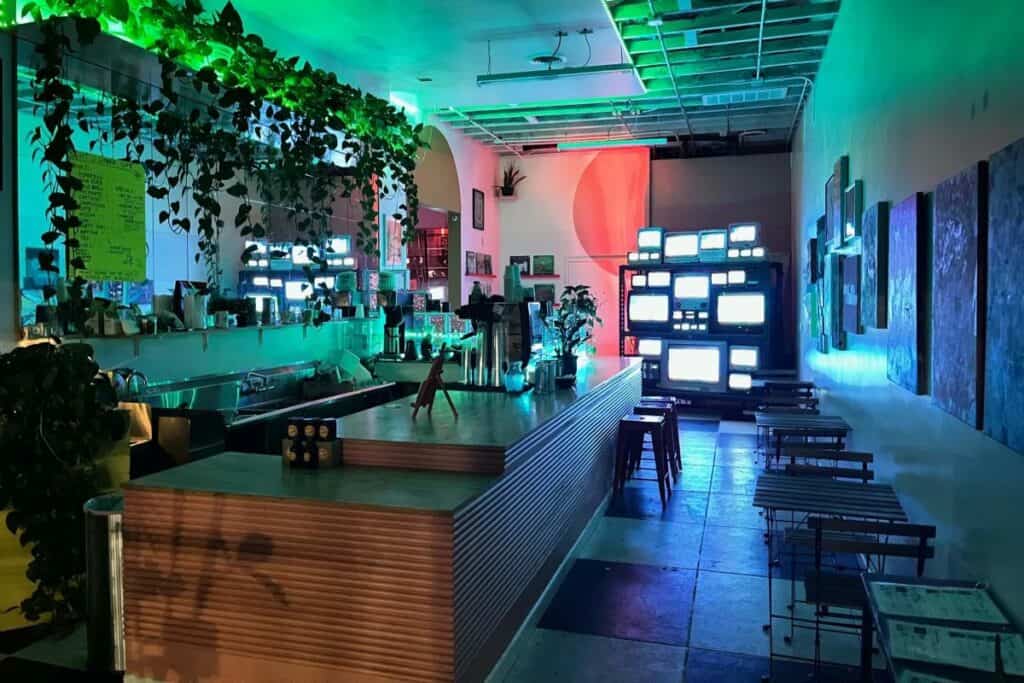 There's no better way to see the diversity of your kids' musical interests than to throw a karaoke-themed 13th birthday party. Make it easy on yourself and book a Peerspace karaoke venue that has a stage, cool lighting, and all the appropriate A/V equipment in tow.
For instance, we especially love this karaoke party room in Los Angeles that boasts all of the gear, style, and space your teen-to-be and their friends can ask for.
You'll probably end up having just as much fun as the kids! Some kiddos will lean towards show tunes, others towards pop hits you've never heard of. They'll make up for lack of skill with enthusiasm and choreography. This is one of the top 13th birthday party ideas for kids who love music and singing.
9. Rainbow party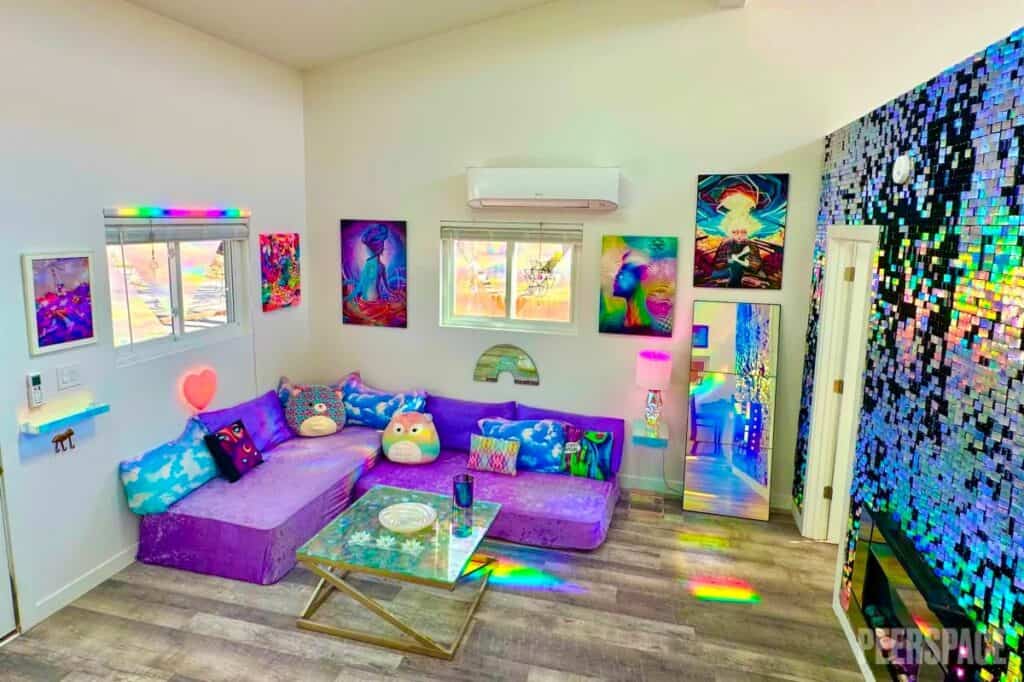 There's no wrong way to decorate for a rainbow-themed party! Greet guests with a contemporary rainbow balloon arch, adorn chairs with ribbon streamers in a rainbow of colors and string rainbow garland and sunshine cutouts overhead. Provide tie-dye materials — including the T-shirts, wrapped to ensure a successful design — and send the kids outside to make a beautiful mess.
Need a space that's already rainbow-tastic? Then check out Peerspace to book a colorful party venue that comes pre-designed with a rainbow theme. One such cool option is The Rainbow Vault in Lakewood, CO. It's a 700-square-foot open floor plan home complete with irridescent color and shimmer as far as the eye can see.
Grab your camera and utilize our 11 beautiful rainbow-themed photoshoot ideas to enhance this party suggestion!
10. Silent disco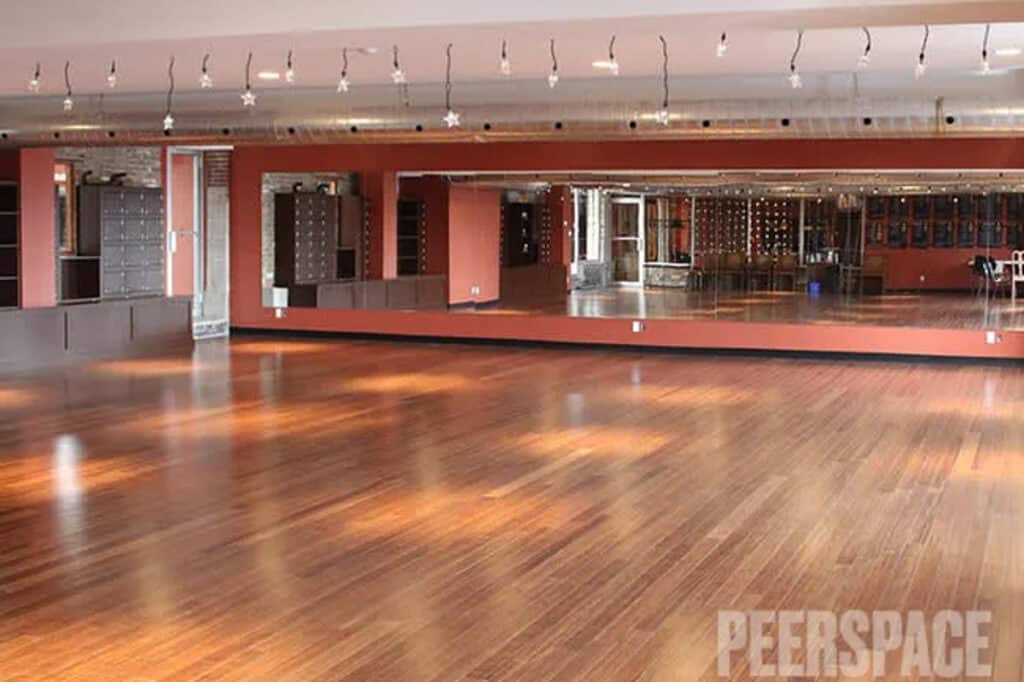 There's little about young teens that are silent but give one of the most creative 13th birthday party ideas a shot. You have the option to hire a silent disco DJ, but it's just as simple to give each kid inexpensive earbuds to hook up to their phones. Clear an ample amount of space, add club-worthy lighting, and let them cut loose.
To make the most of the birthday celebration, book a dance party studio through Peerspace! As an example, check out this spacious dance studio in Toronto, ON. It boasts floor-to-ceiling mirrors, sprung flooring, a music playing system, and space for 20 guests.