For an amazing engagement party, you need to plan out everything from food and drinks to venue and decorations. But with the help of Peerspace, this process doesn't need to be stressful! Peerspace not only offers you great venue options, but we also have some unique engagement party decoration ideas up our sleeve! Here are a few fun ideas we think you'll love.
1. Let someone else do the decorating
Ultimately, there's really no need to do the decorating for your engagement party when you can just rent a Peerspace. Many venues on Peerspace are fully furnished, so the host has already come up with all the amazing and unique engagement party decoration ideas for you! Find a variety of beautifully decorated venues in your area based on your individual tastes and preferences.
Simply type in the name of the city you live in and the date you have selected for your engagement party. Click "search," and you'll be met with tons of great options! You can then narrow down your search by filters. For example, would you love to have an New York-based engagement party filled with stylish Bohemian décor? We found this great option, as pictured above, by clicking the "bohemian" filter under "style!" It's that easy.
2. Feature your favorite flowers
Flowers are one of the most beautiful engagement party decoration ideas — especially if you find a host who provides unique floral decoration options for your event! For example, this New York City Peerspace venue comes with gorgeous flower designs all around the space and features other unique design features. You can also easily add on a brunch buffet to your booking, as well as liquor and drink options when you reserve this venue on Peerspace.
3. Embrace multiple decoration styles
Celebrate your individuality and your strength as a couple all at the same time during your engagement party! A fun and unique engagement party decoration idea that can fulfill both these purposes is to arrange "his" themed décor on one side of the space, "her" décor on the other side — and "our" décor in the middle!
Some Peerspace venues even come with dual themes and styles present! Take this gorgeous and romantic space in Tacoma, Washington, for example. We love the idea of using the corner with the huge lollipops and macarons, vintage doll houses, stuffed animals, unicorns, and benches as the "her" area. And the renaissance area with white walls, molding, fireplace, details, and table, as well as red sofa and chairs would be perfect for the "his" area!
4. Project your childhood memories on the big screen
Projection screens may not seem like an engagement party decoration idea — but they can be if you connect them to a device with an amazing slideshow of childhood pictures of you and your fiancé. This decoration idea will quickly light up the room with nostalgia and smiles.
Many Peerspace venues, like this versatile event space in London, come with A/V equipment, projection screens, and technical support. However, if a space you book doesn't come with the tech equipment you need, then reach out to Peerspace Concierge! We'd be happy to help find what you need and get it directly delivered to your venue. 
5. Show off those engagement photos
You didn't get those engagement pictures taken for nothing — proudly show off your pics as part of your engagement party decoration ideas. On Peerspace, you can rent art galleries that allow you to decorate the space with your own artwork. So get those gorgeous photos printed and stick them up and the wall of an amazing gallery in NYC or wherever!
6. Include a fun photobooth
Photobooths are such a fun idea for an engagement party. Especially if the photobooth instantly prints photos you can then use to decorate the walls of your event! This cute café in Palisades Park, New Jersey, is a perfect example of just such a venue. The space offers two photobooths, as well as the option to add on catering for pastries and beverages.
7. Find a gorgeous view of the city where you met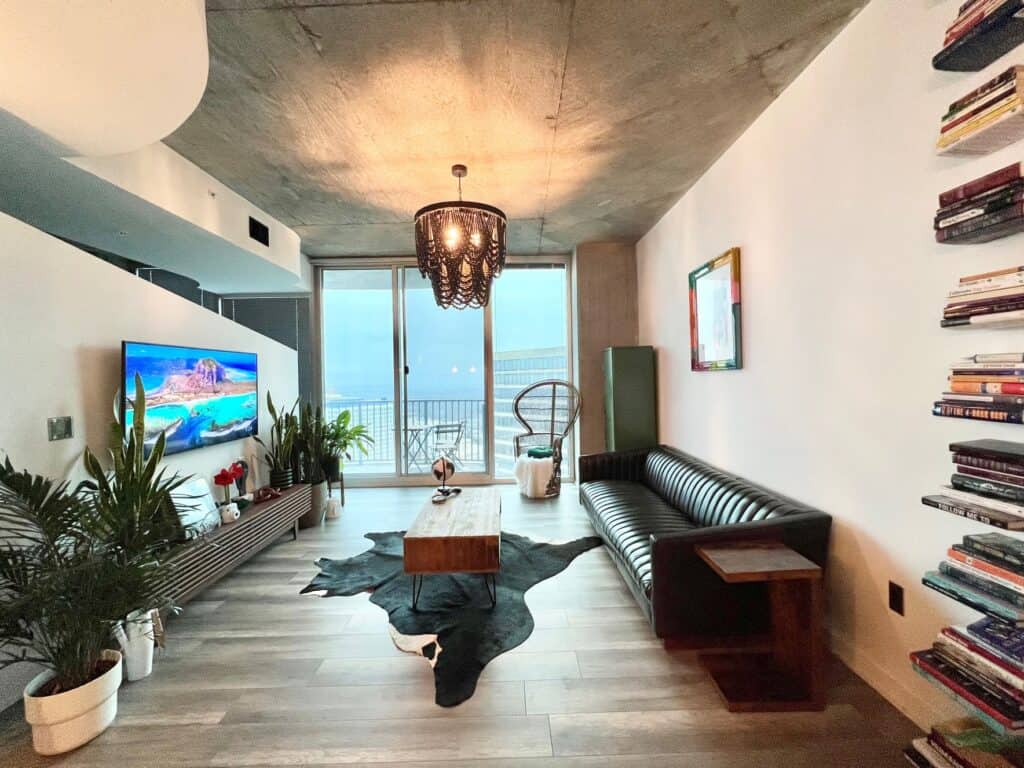 Stunning views can be a decoration all of their own! Rent a Peerspace venue that offers you a gorgeous panorama of the city you and your fiancé love so much. For example, check out the breathtaking views from this downtown condo in Atlanta! This space would be perfect for an intimate engagement party or even your engagement photoshoot.
8. Make your own decorations
Combine your engagement party decoration ideas with activity ideas! A painting-themed engagement party is a fun way to get all your guests to express their creative spirit, and afterwards you can display them on the walls of the venue. Some Peerspace venues, like this creative space in Delaware, Ohio, even come with painting supplies and instruction included in the pricing.
9. Cultivate throwback vibes
Your engagement party is the perfect time to add fun and funky vibes you wish you could have at the wedding. Like decorating in a fun, throwback style! Find amazing retro venues on Peerspace that come with fabulous engagement party decoration ideas already set up in the space. For example, take a look at this groovy 1960s vintage home in Parma, Ohio, that comes with a record player, piano, TV and games all from back in the day.
10. Incorporate a smattering of inside jokes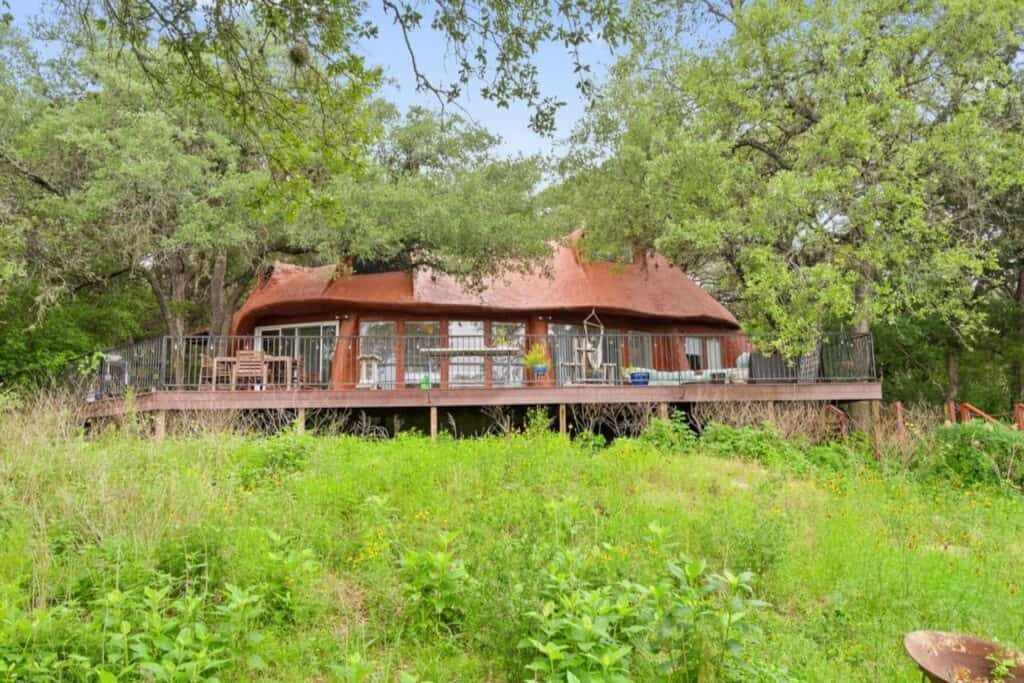 Have tons of hilarious inside jokes with your fiancé and friends? Then include them in your engagement party decoration ideas! For instance, if you are always making Lord of the Rings references or quoting the books and movies — book your very own hobbit house for the party. This magical hobbit house in Austin, Texas, is available to rent on Peerspace for an affordable rate.
11. Feature themed backdrops
Photo backdrops are an engagement party decoration idea that everyone will enjoy. For example, the "bride to be" backdrop in this colorful event space in Toronto would be ideal for an engagement party. Your friends and family will love taking themed photos, and you're all guaranteed tons of great memories to post on your social accounts.
12. Allow nature to do the decorating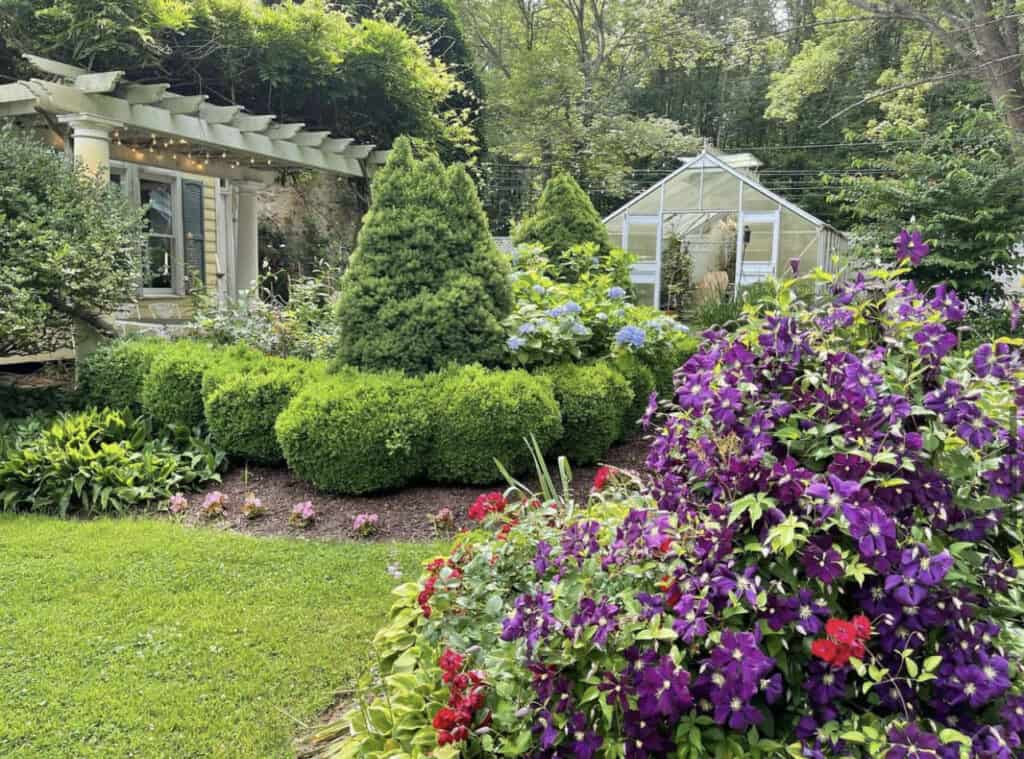 You don't have to come up with all your engagement party decoration ideas on your own — ask nature to take the reins! Wisteria covered pergolas, fruitful orchards, idyllic gardens, and meandering stone walkways in nature all make for gorgeous decorations.
And you don't have to look far to find a venue that includes all these features and more. On Peerspace, you'll find amazing indoor and outdoor options, like this historic home with breathtaking English gardens in Long Valley, New Jersey!