Looking for fun and unique Spongebob party ideas? After all, Spongebob Squarepants isn't just a cartoon about a friendly, optimistic, and naive talking sponge and his bevy of marine friends and foes. It's also a significant piece of culture that numerous viewers – both kids and adults – have appreciated since it was first released in 1999.
If you're planning on throwing a Spongebob-themed party, we've got you covered with 12 ideas that will take your Spongebob party to the next level! We've also included links to listings of various spaces that would work well for some of our Spongebob party ideas, all available for rent through Peerspace, the largest online marketplace for event venue rentals.
1. Serve Krabby Patties to your guests
One of the most important elements of any party is the food. Krabby Patties are the most famous and well-known food in Bikini Bottom (that's Spongebob's hometown, a fact that you probably already know if you're a fan).
They are "a meatless hamburger of sorts made from seaweed-sea buns, undersea vegetables, condiments, and a patty; it can also be ordered with cheese," according to the Spongebob Wiki. To make some for your own party (with real meat or with veggie burgers if you prefer), start with this Spongebob-inspired Krabby Patty recipe from Delish.
2. Printable Spongebob party invites
Another great Spongebob party idea: printable birthday invites courtesy of Nickelodeon Parents. These are way more fun and festive than the usual generic invites you can find at your local party supply store. They're also a great way to make it clear to guests what the party theme is well in advance of the big day. Plus, they're free!
3. Spongebob character cutouts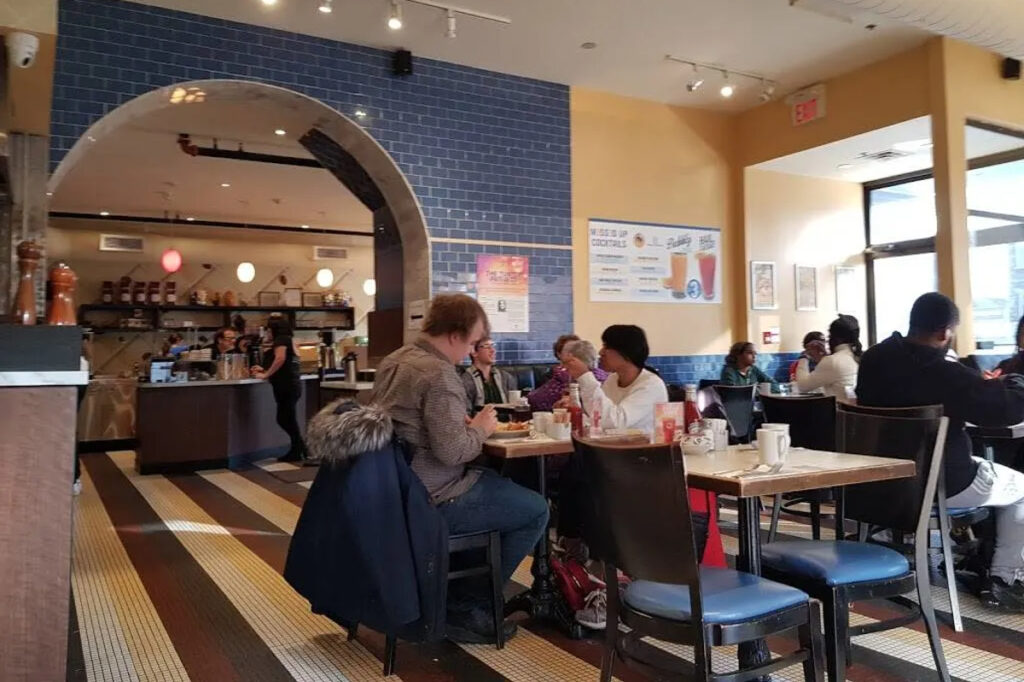 Purchase a standing cutout of Spongebob himself (like this one) and/or of Patrick, Squidward, Mr. Krabs, or any other characters you'd consider your favorites! Setting these up at your party will add much-needed cartoon flair to the atmosphere.
Decor like these cutouts would go best with a colorful venue, someplace like this vibrant diner for small events in North Toronto. It's a popular go-to with locals that you can rent for just CA$75 per hour.
Why not combine these Spongebob suggestions with our tropical party ideas for a unique party twist?!
4. Play some Spongebob trivia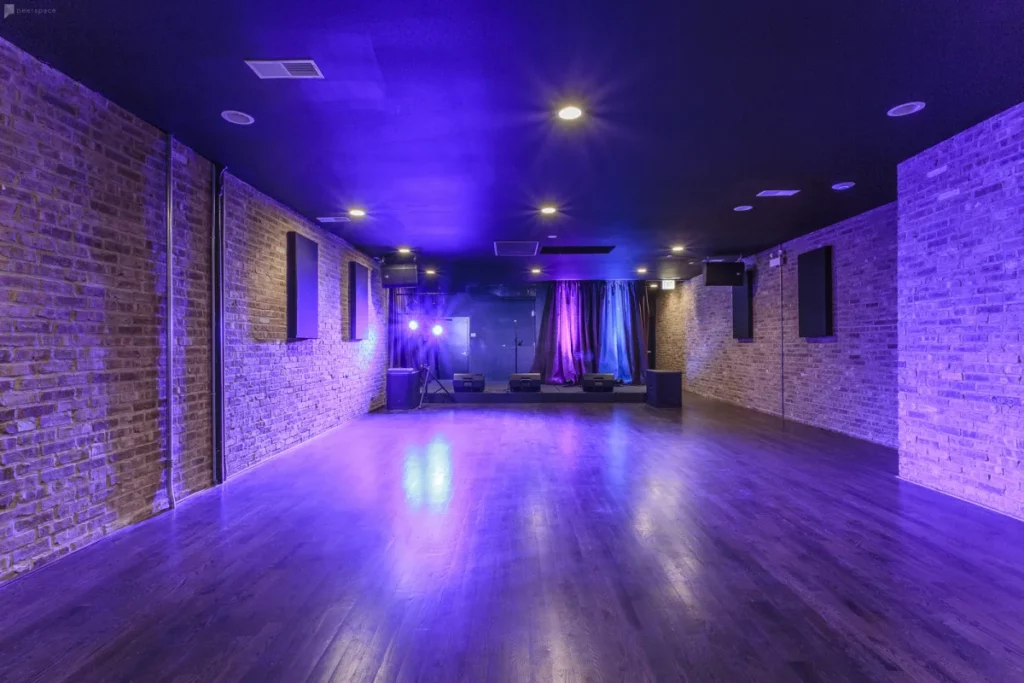 You and your guests are probably major Spongebob fans with a ton of knowledge about the show. If you also have a competitive streak, then take advantage of this with a super fun activity: Spongebob-themed trivia!
Trivial Pursuit makes a deck of 600 questions about Spongebob Squarepants that has the potential for hours of fun at your party. This is by far one of our favorite Spongebob party ideas because it'll get everyone in attendance engaged and having a blast.
5. Pin the tie on Spongebob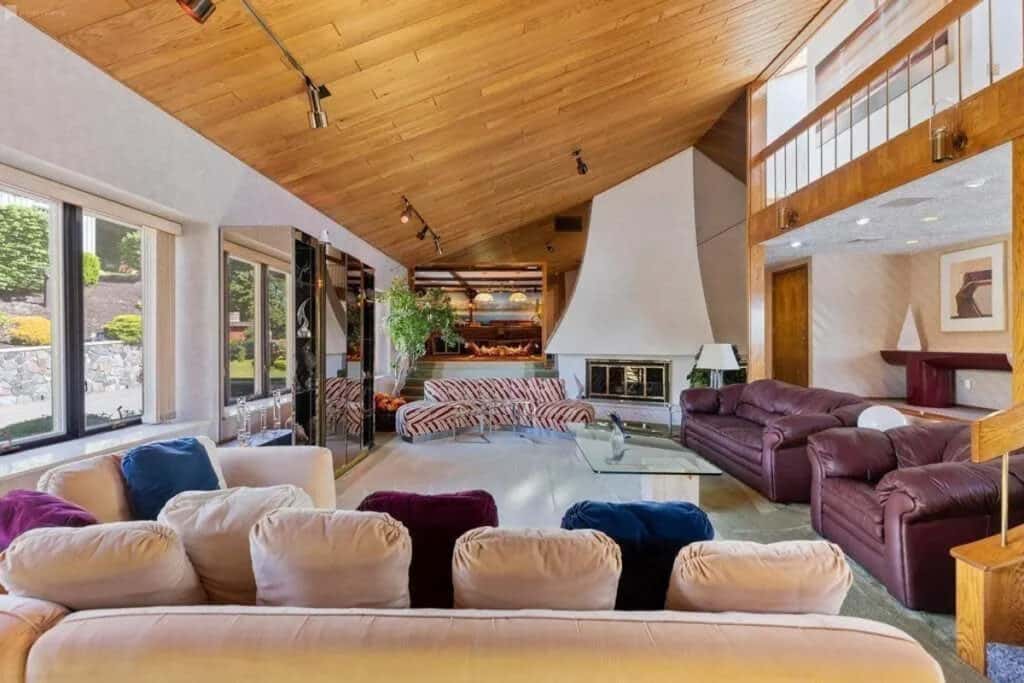 Wonderful DIY suggests an alternative to the classic "pin the tail on the donkey" party game: pin the tie on Spongebob! All you need for this is a large poster/print-out of Spongebob sans tie and a bunch of cut-outs of his well-known red tie with a pin attached to it.
6. Homemade jellyfish decor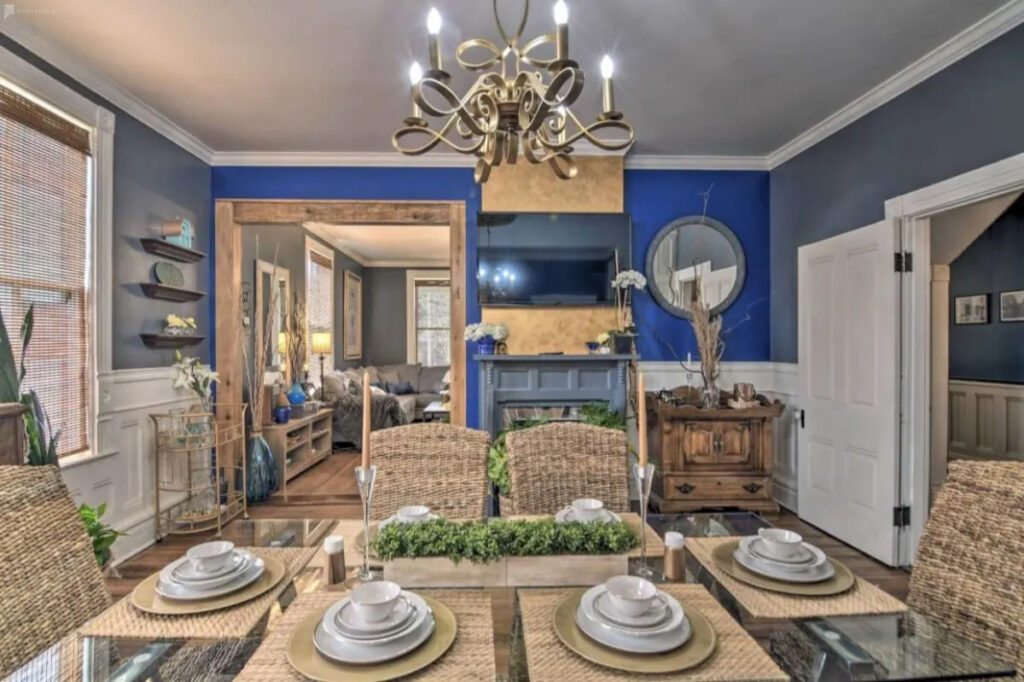 Colorful jellyfish make up a notable part of the Spongebob aesthetic (you'll often see them on title cards, for example). That's why Nickelodeon Parents' idea to include DIY jellyfish decor at your gathering is an awesome Spongebob party idea!
Here's their guide on how to make the jellyfish out of paper bowls and a few other easy-to-locate materials. Plus, how cool would these look hanging in a venue like this vibrant and eclectic Victorian home in downtown Vicksburg, Mississippi?
7. Have a Spongebob cake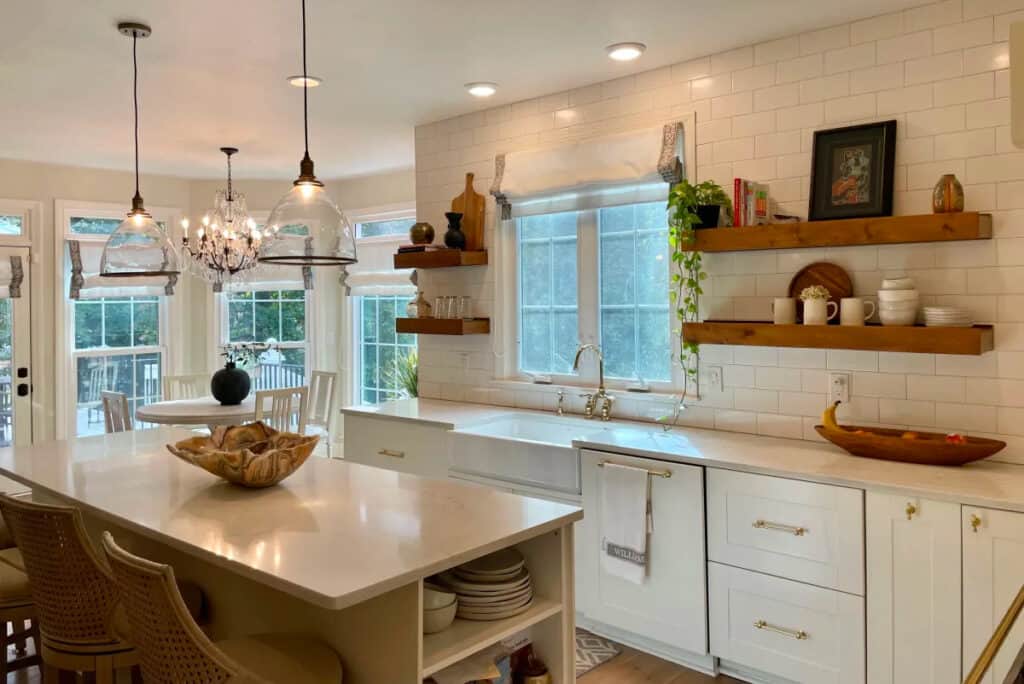 As we mentioned before, food is one of the most important elements of a party. Not only that, but the cake at a party is frequently its grand centerpiece. That's why a Spongebob-shaped cake will be a necessity for many!
You can have this made at a bakery, but if you enjoy baking and decorating cakes, you can also choose to make this one yourself. There are lots of recipes for making Spongebob cakes out there, but we're especially big fans of this video guide from YouTuber Chelsweets.
8. Bubble-blowing contest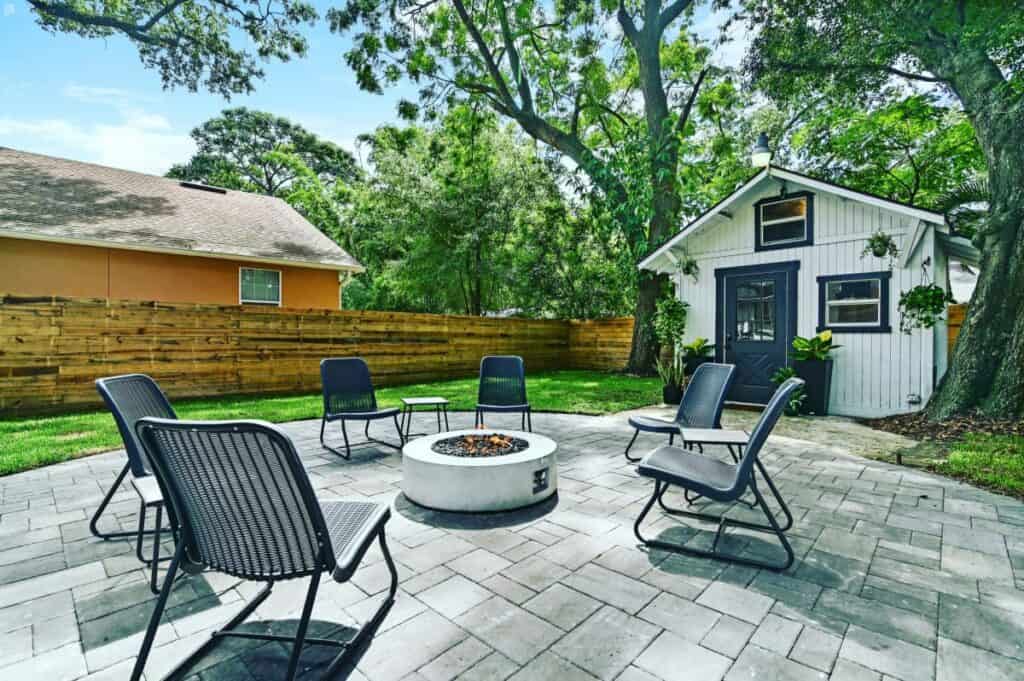 Queen of Theme Party Games suggests a bubble-blowing competition for a Spongebob party, in honor of Spongebob's obsession with blowing bubbles. "Give each child a bubble wand and some bubble solution. Have the children take turns trying to blow the biggest bubble, the smallest bubble and have a competition to see who can catch the most bubbles on their wand without popping them. The winner of each category takes home a small prize."
Easy, affordable, and so much fun!
9. Include a Spongebob-themed crafting activity
We've already mentioned several DIY crafts that'll work as excellent decor for your party. However, what about having some kind of Spongebob-related craft at the party itself to get guests involved in a hands-on way? You'll find tons of options online, like this list of 10 fun Spongebob Squarepants craft activities from Bright Star Kids.
A disco Spongebob party? Why not make it happen by also utilizing our groovy disco theme party ideas!
10. Spongebob balloons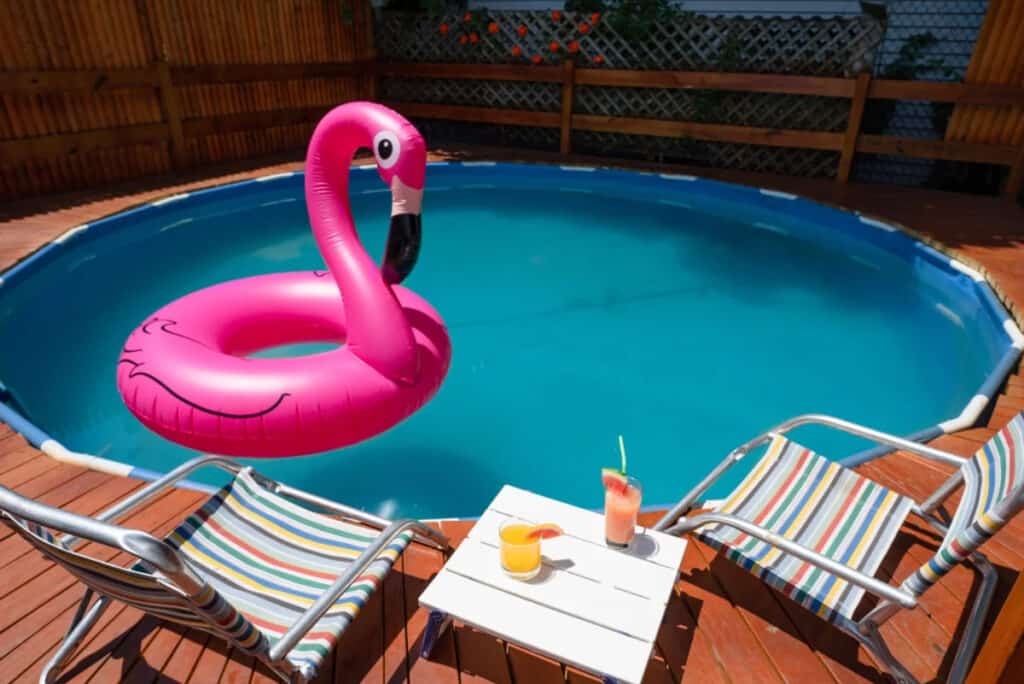 Another decor idea that gives you major bang for your buck – Spongebob-themed balloons! There are more options out there than we could count, but something like this would be perfect.
11. Spongebob face painting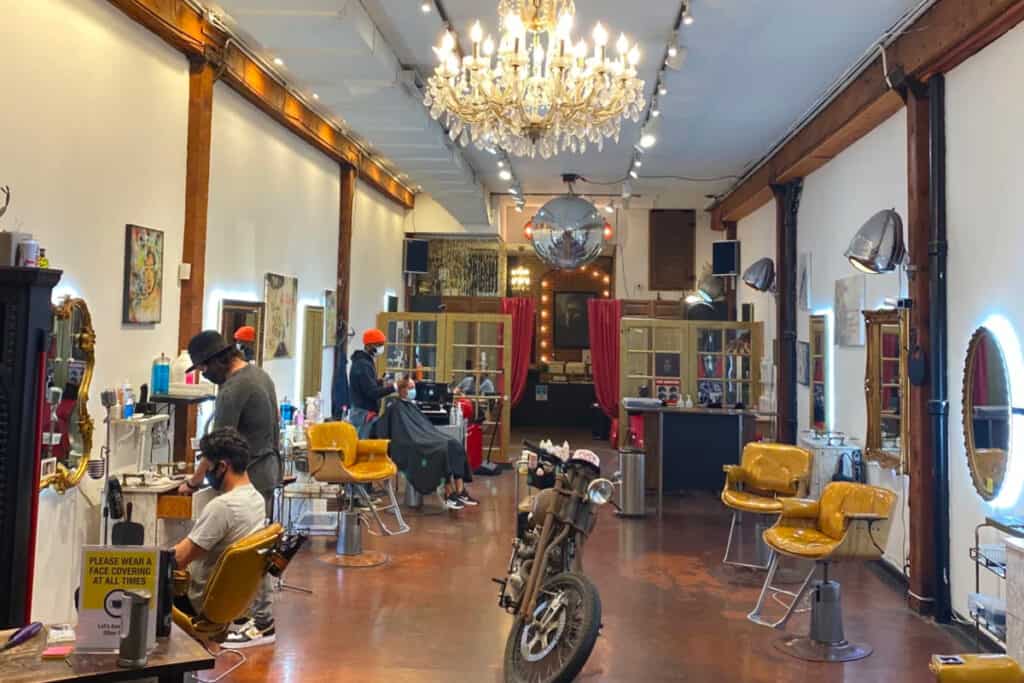 We love the idea of painting your guests' faces to look like their favorite Spongebob character. If you're not sure where to start, use this Halloween makeup tutorial for reference.
12. Spongebob beach party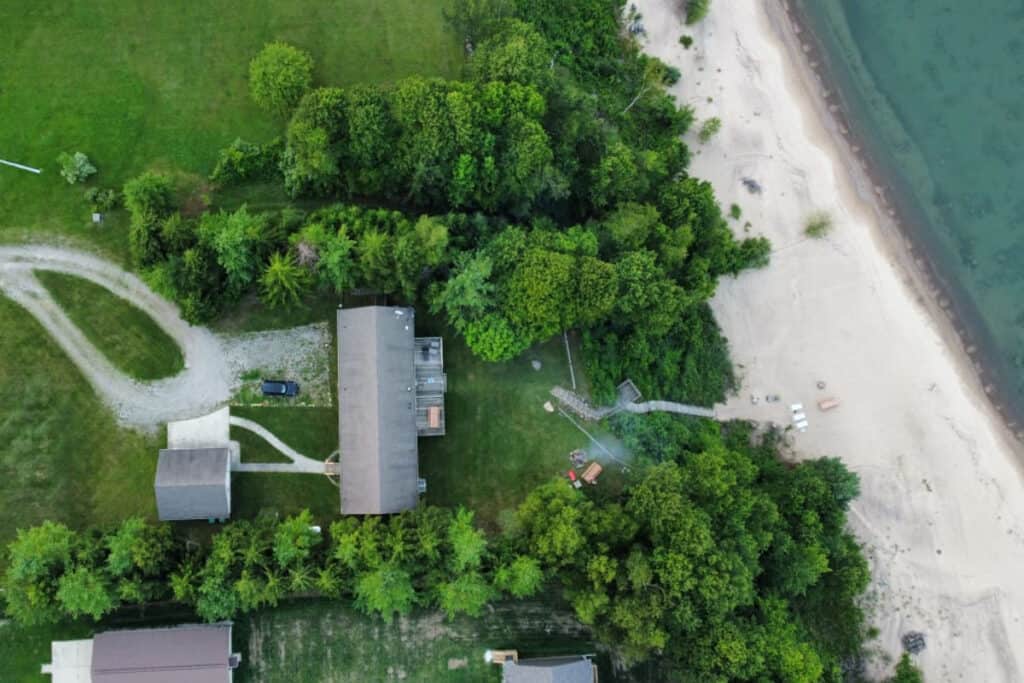 Since Spongebob is a show about marine life, it only seems natural to have your party on the beach! If you don't have access to a private stretch of beach somewhere, you can rent out a beach house like this one in Palms, Michigan.