When the New Year rolls around, it's time to start planning how to knock it out of the park with a romantic Valentine's Day to remember. It's never too early to plan! Check out a few Valentine room decoration ideas that can help make your space wow-worthy with a sexy and romantic atmosphere.
1. Get into the swing of things
Another totally original and super fun Valentine room decoration idea is a rose swing, like this one featured in a romantic Atlanta Peerspace! This adorable decoration would be perfect for a Valentine's Day photoshoot together. It's a surefire way to make your Valentine room unique and unforgettable.
2. Place chocolate everywhere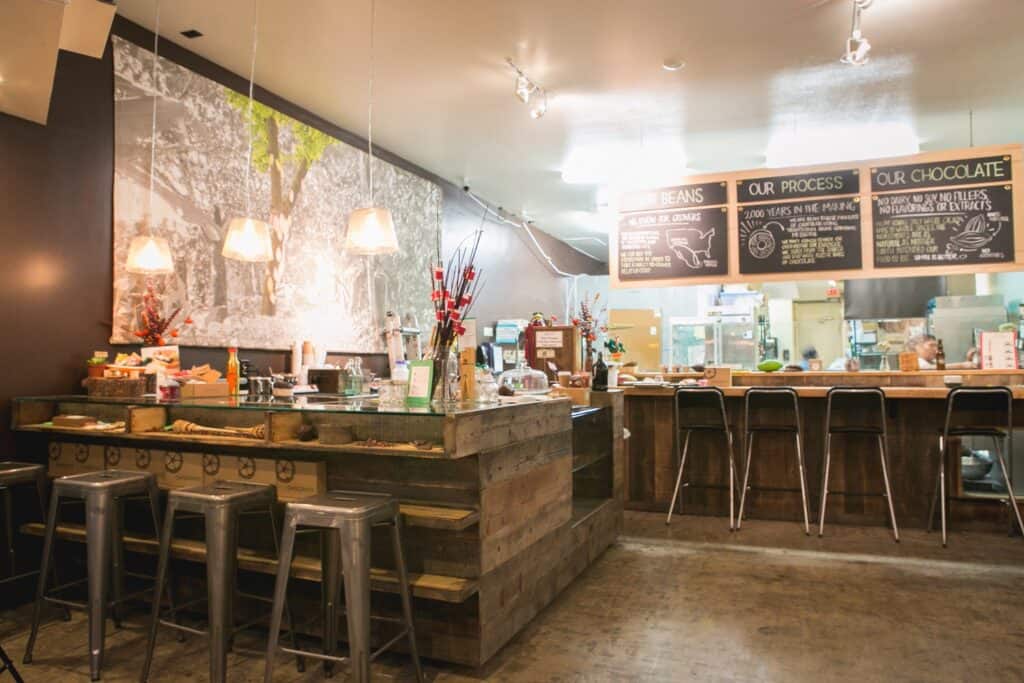 Reinvent the idea of buying your sweetie chocolates for Valentine's Day — and make it into a totally original Valentine room decoration idea! Cover the room in chocolate: chocolate roses, chocolate on the pillows, a chocolate fondue fountain, and more.
Alternatively, rent out an amazing Peerspace venue like this chocolate factory in Los Angeles with tons of fun chocolate options. This awesome host offers chocolate-making experiences and options for chocolate and spirits or wine pairings.
3. Embrace a heart as big as yours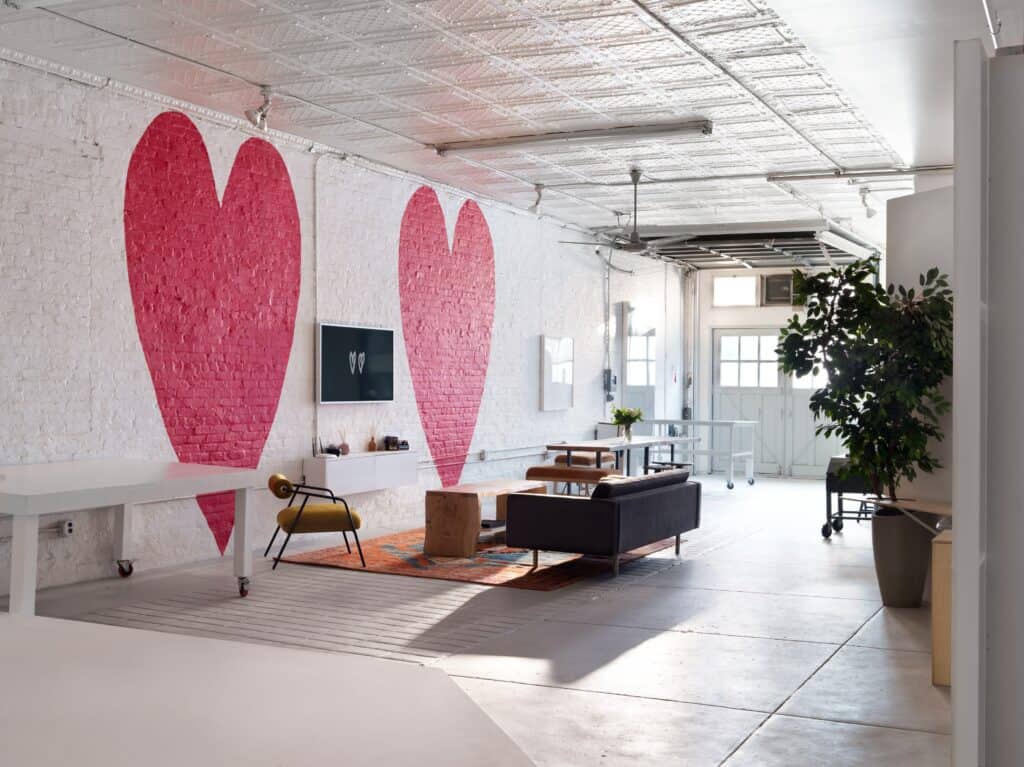 Heart decorations are a super cute way to decorate your Valentine room — and the bigger the heart, the better! For example, how about decorating your room with large, floor-to-ceiling hearts? This adorable photo studio in Jersey City is a perfect example of how giant hearts can really make a Valentine room pop.
4. Snuggle on a heart-shaped bed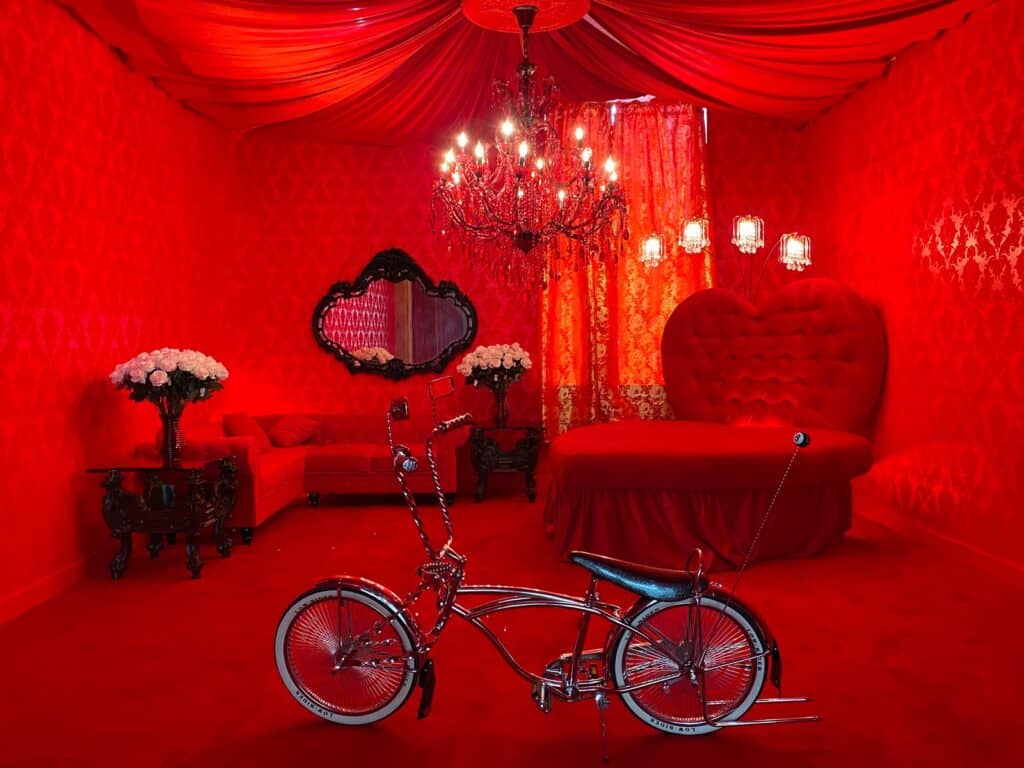 Another fun heart shaped decoration idea is a heart-shaped bed! But where do you find a space with such a unique Valentine room decoration like this? On Peerspace, of course! For example, this luxury three-room suite in Los Angeles offers an adorable heart-shaped bed with tons of other great Valentine themed decorations, as well.
5. Take pictures from all angles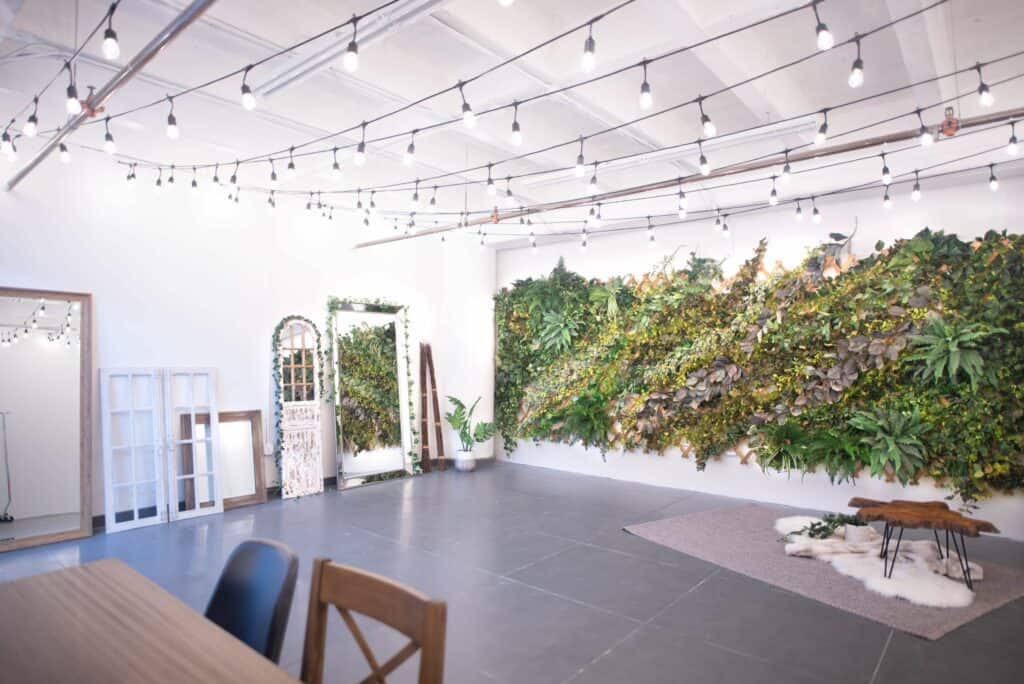 Capture every angle of your Valentine's Day with a room filled with mirrors! Mirrors are such a fun decoration that allow you to appreciate your sweetheart whichever way you turn. On Peerspace, you can find tons of great venues decorated with gorgeous mirrors, such as this bohemian space in downtown Los Angeles.
6. Celebrate with kinky aesthetics
Looking for some sexy and risque Valentine room decorations ideas? How about renting a playful and elegant BDSM dungeon? This three-part world intertwines everyday fun with some sexy kink. The red room features a dark fantasy twist while the iridescent room feels more playful. We also love the elegance of the emerald room!
7. Cage your desire
If you love the BDSM idea but are looking for something a bit more toned down, consider renting a space like this boudoir room in Chicago. This venue comes with a human-sized cage for a kinky edge but also offers other sultry decorations, like an egg swing and bathtub. 
8. Become immersed in bathtub bliss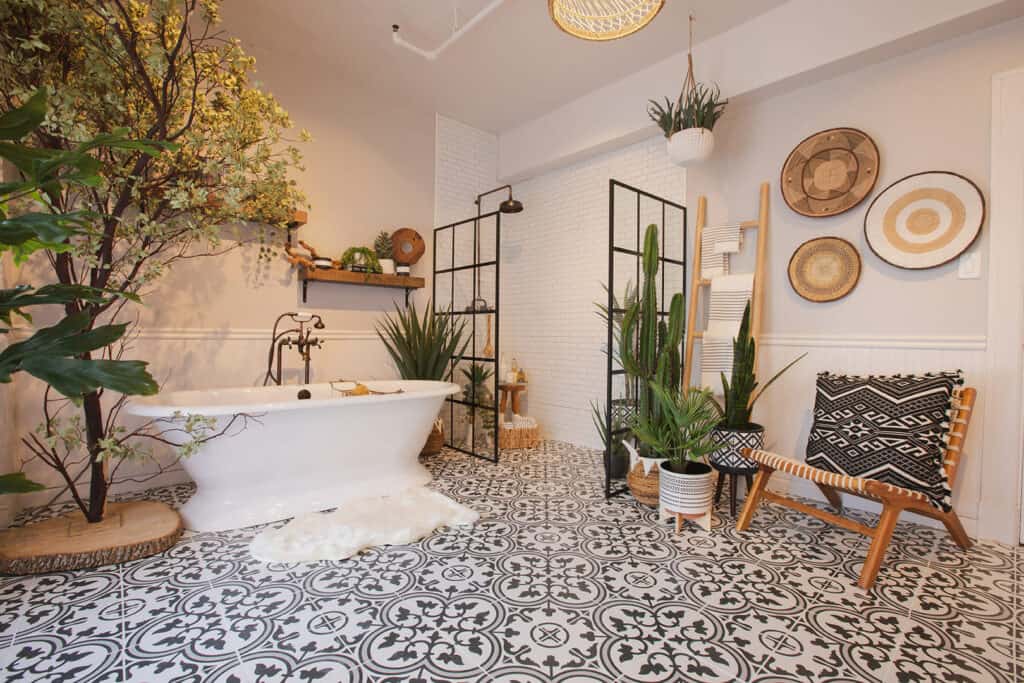 Speaking of bathtubs — this is a great Valentine room decoration idea that's both beautiful and functional! For example, you could decorate the tub in this beautiful Los Angeles space with a gorgeous array of rose petals and candles. Then, use the tub for a sexy, sultry photoshoot. You are sure to end up with some gorgeous boudoir shots with a decorated tub!
9. Ready yourself with all-red décor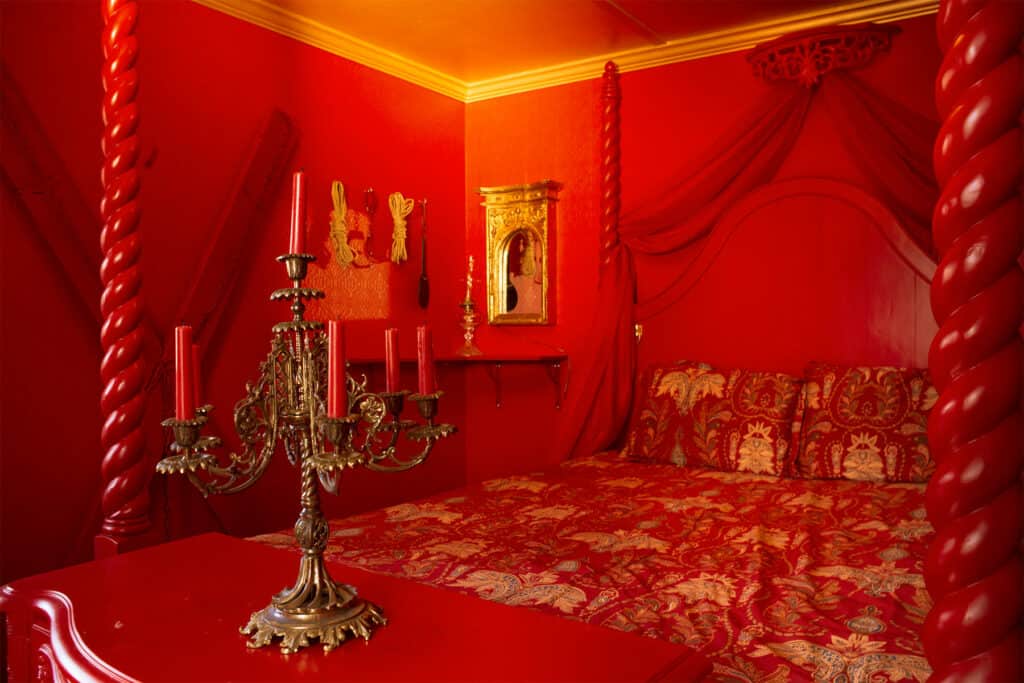 What better way to decorate a Valentine room than with all-red décor. Red candles, red bedspreads, red walls — this romantic lair in San Diego has gone all-out with a beautiful red theme.
"The place is even more epic in person than in the pics. Just a truly stunning place," said one Peerspace reviewer. "Everything about the décor was like walking onto the set of a movie. Seriously so cool and wonderful." Read more reviews and see pictures of this venue on Peerspace.
10. Enjoy spiritual yet sexy vibes
Your Valentine room decoration ideas by no means have to have all the typical Valentine's Day elements of red roses, chocolates, and gushing love notes. Decorate with what feels most "you!"
For example, how about decorating with serene yet heartfelt décor? That's exactly what you'll find in this spiritual yet sexy and luxurious home in Sag Harbor, New York! This venue offers beautiful Buddha gardens, a stunning pagoda, a massage room, and so much more.
11. Let nature decorate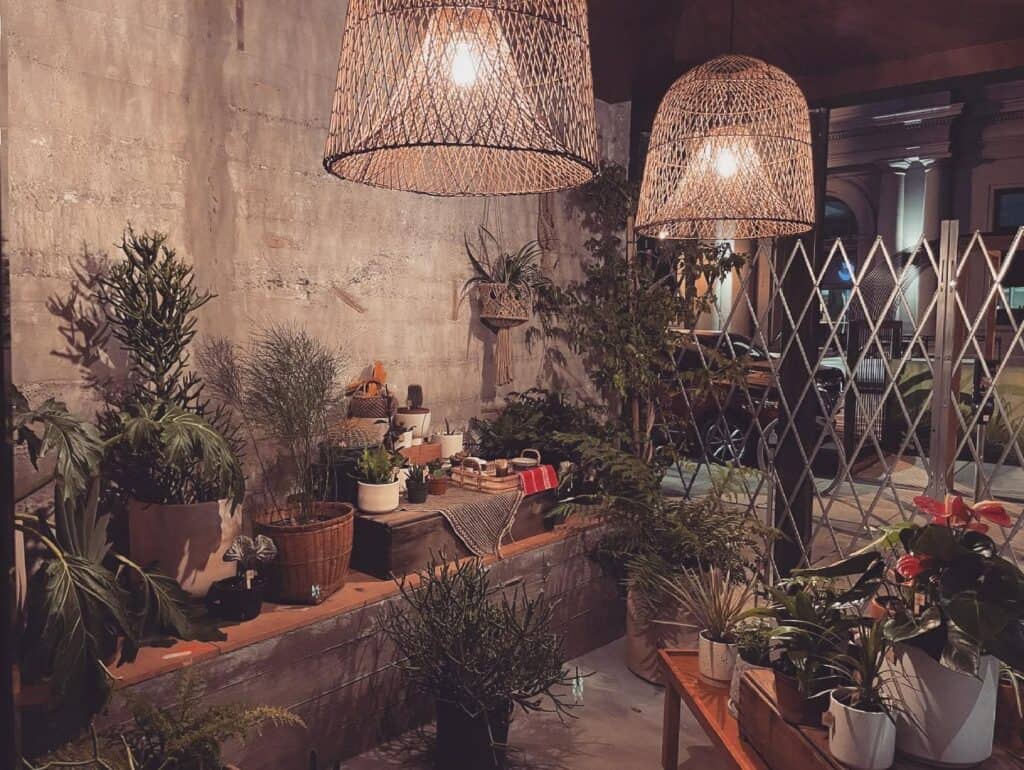 Let nature do the decorating for you! Plants and flowers make for amazing Valentine room decorations, especially for those who love the outdoors. On Peerspace, you can find a variety of both indoor and outdoor venues that feature gorgeous plantlife that are perfect for any Valentine's Day plans. For example, check out this urban greenhouse with lofted ceilings in San Francisco.
12. Take in skyline views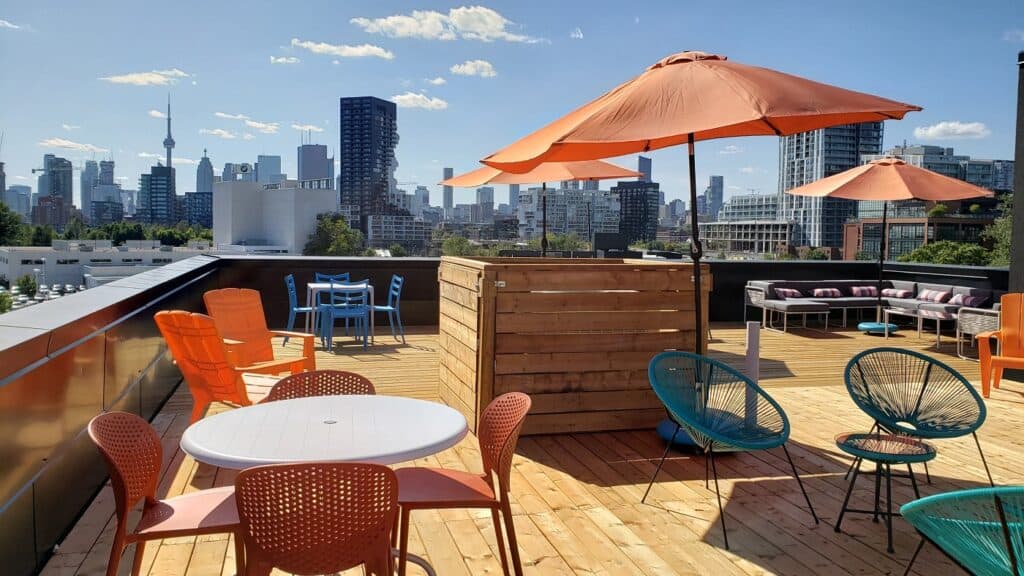 Eyes may be the windows to the soul but stunning window views are what will really catch her eye! There is no need for extra decoration when you rent a Peerspace that comes with stunning skyline views of the city you met your sweetheart in or the city you are growing your life together in.
To find a beautiful venue near you with sweeping skyline views, like this stunning rooftop in Toronto, go to Peerspace, then type in the city you live in and what you are planning for Valentine's Day. Once you have your search results, type in "skyline" under filters. Now all that's left to do is make the hard decision of choosing among all the amazing spaces available!