When you think of painting, do you think of kids' arts and crafts? Then it's time to reimagine painting with these paint party ideas for adults! These 12 fabulous ideas make painting fun, no matter your age!
1. Rent a creative art haven on Peerspace
Peerspace is the #1 online marketplace for event venues. On the website, you can find a variety of creative spaces perfect for all of your paint party ideas for adults! Simply go to Peerspace.com, type in the date of your party and the state or town where you'll be hosting, and click search. In seconds, you'll be met with a variety of gorgeous spaces that you can filter by your specific needs.
For example, narrow down your search by guest count or filter by price. You can also use filters to choose specific space types and keywords like "paint" or "creative" to find a space like this one in New York!
Peerspace offers so much more than just spaces to host your paint party! For example, this venue offers private paint party packages, including an artist to instruct you step by step on how to create your work of art! You can also choose to "open paint," where you paint something from your own imagination, but the artist on-site can help with ideas, questions, and techniques rather than walking you step-by-step through the painting process!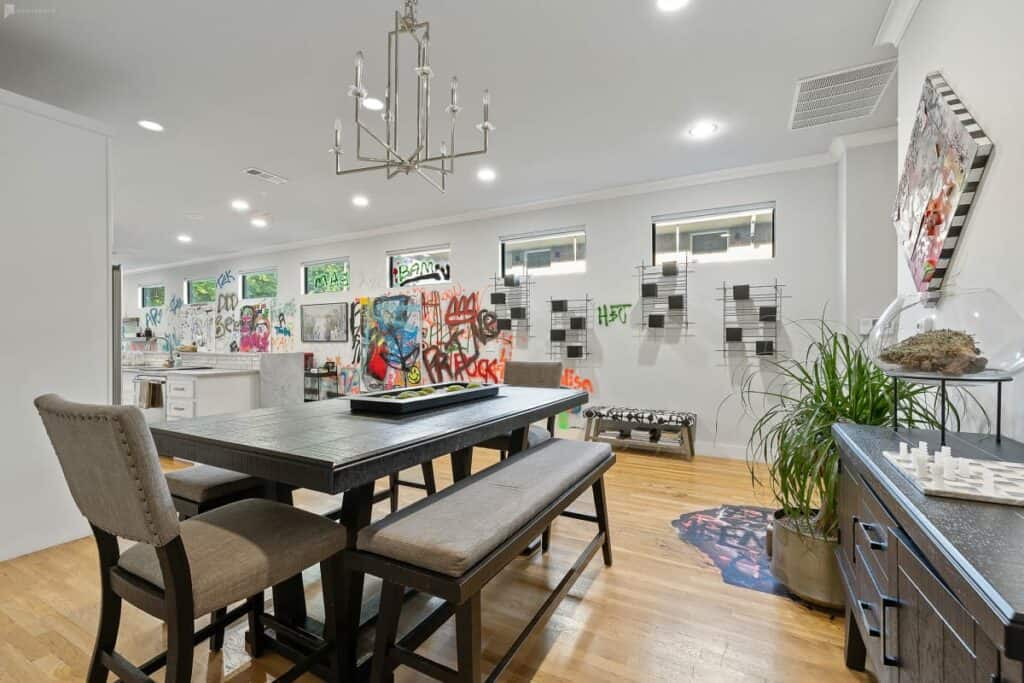 It's not vandalizing if a homeowner encourages you to spray paint their walls. This Peerspace host lets you and your guests "tag" their $1+ million home in Texas! Yep, you heard us right — break out the spray paint, and you get to leave a permanent mark on this Peerspace during your party! If you are looking for the most unique paint party ideas for adults, this one might just take the cake.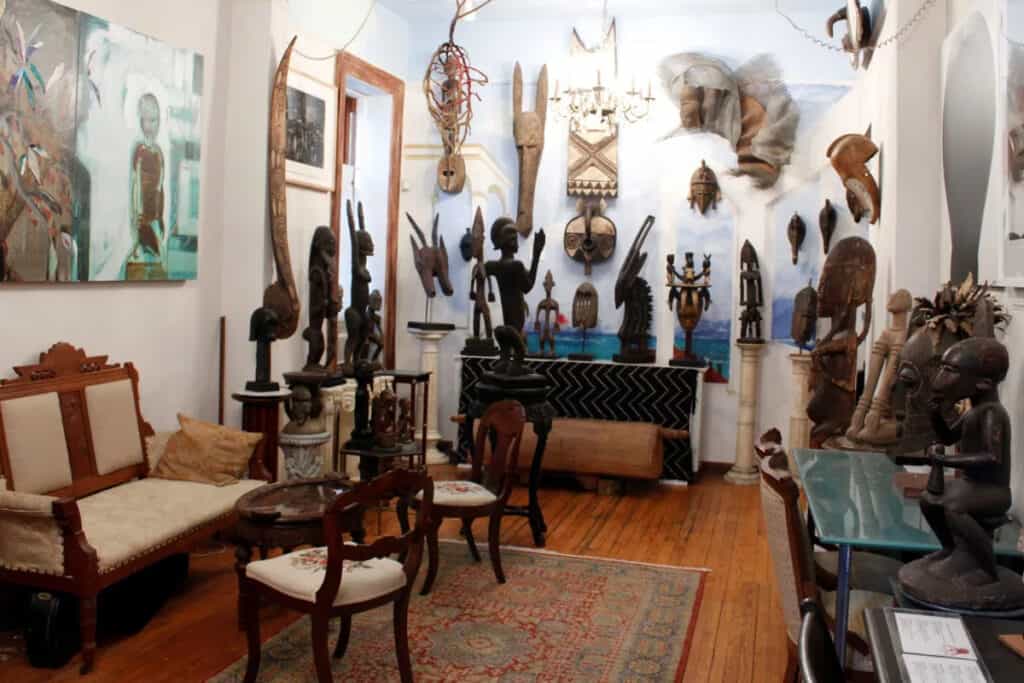 Before you get to painting, invite your guests to a painting pre-party to gain some inspiration for their work! For example, on Peerspace, you can rent the Museum of Art and Origins all to yourself and a few select guests for a couple of hours. The mansion, now a museum, was General George Washington's headquarters during the Battle of Harlem Heights. It includes exhibits of world-class art and even a rustic sculpture garden to draw inspiration from!
5. Connect with your community
In Chicago, Metro Vision Partners runs a program called "Living Room Conversations: Paint Party" to cultivate intergenerational connections between women of all ages. Their events are a great way to be involved in a paint party without having to organize one yourself — with the added bonus of getting to know a variety of women from different backgrounds in your community!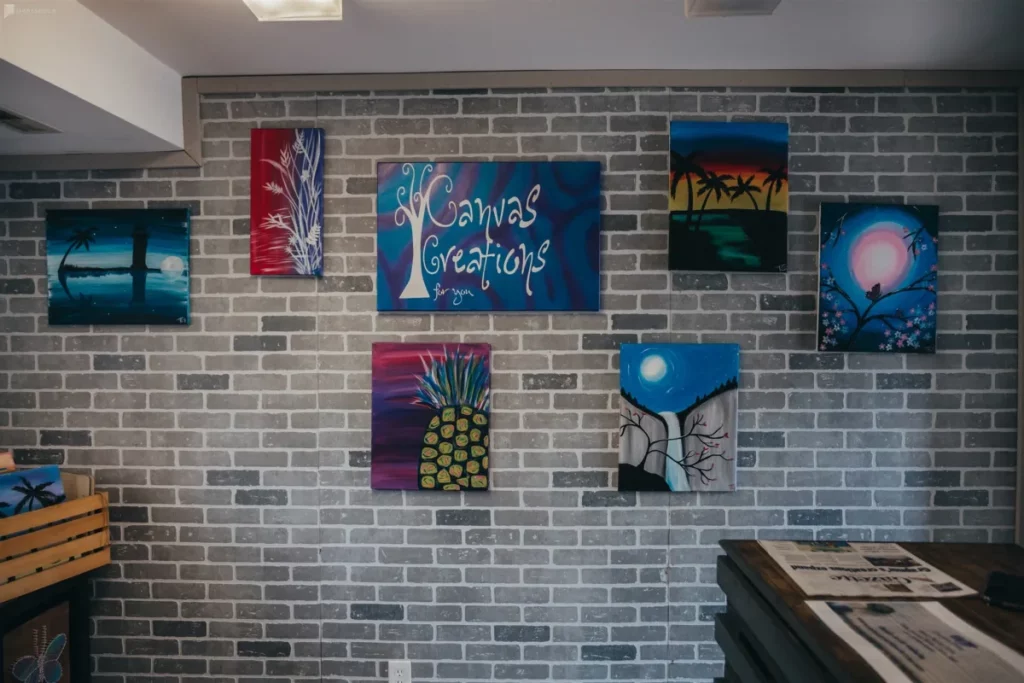 No need to do the planning for your paint party — let your Peerspace do it for you! This paint party space in Ohio comes with painting supplies, seating for up to 25 painters, artist instruction, and more! If you'd like to cater your event or need A/V equipment, reach out to Peerspace Concierge. They can help you sort through quotes, select the best vendor for your needs, and make sure everything is on location and set up when you need it!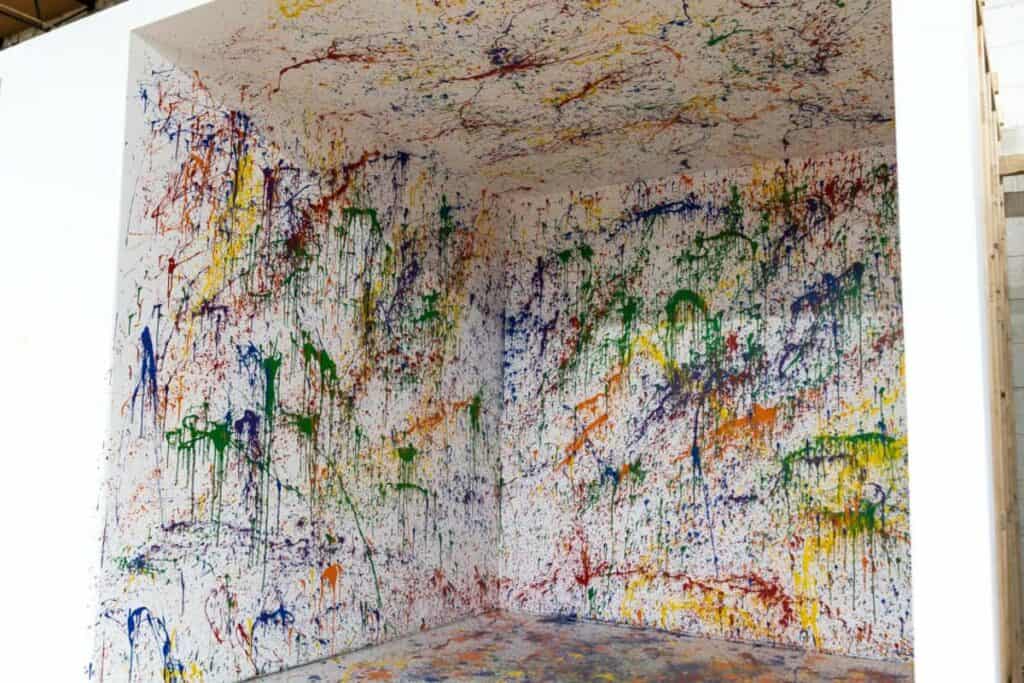 An adult paint party doesn't have to be serious — be playful, fun, and creative at your paint party! For example, what about splatter painting white clothes and then taking pictures at a splatter paint-themed studio with your friends/family? This neon paint splatter scene in Georgia is only $60 an hour to rent and would be a perfect way to capture the memories and your artwork from the party!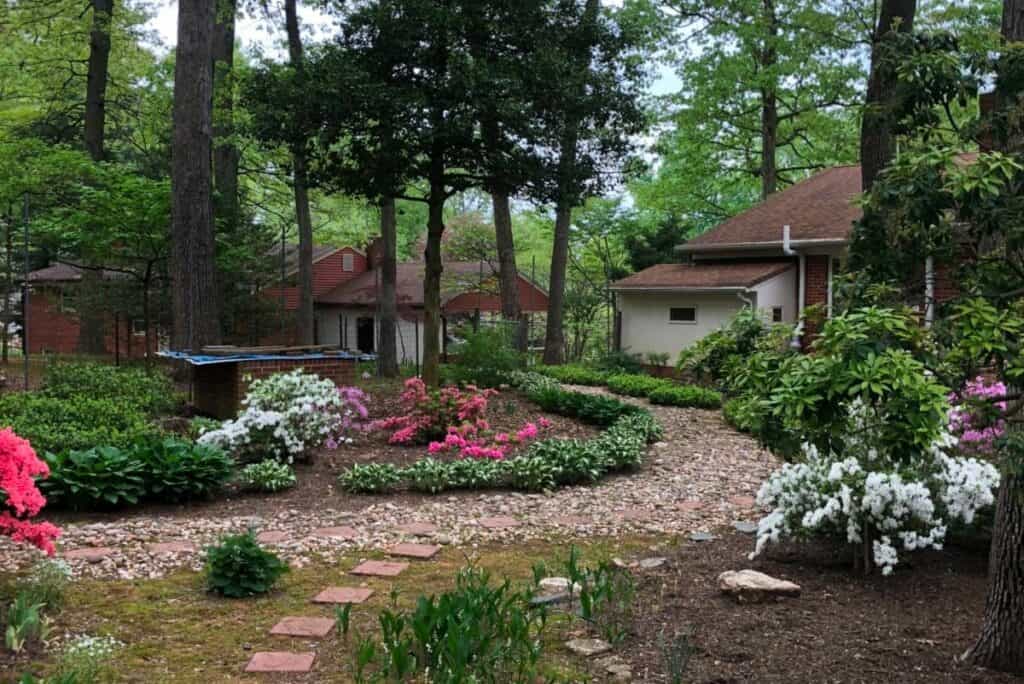 Nature can offer fabulous inspiration for a painting or any other creative endeavor! Inviting friends or family to join you for an outdoor paint party adventure is a perfect way to enjoy the weather and let your creativity out. You can even ask the Peerspace host of a venue like this one in Maryland about picking a few petals from the garden to include in your painting!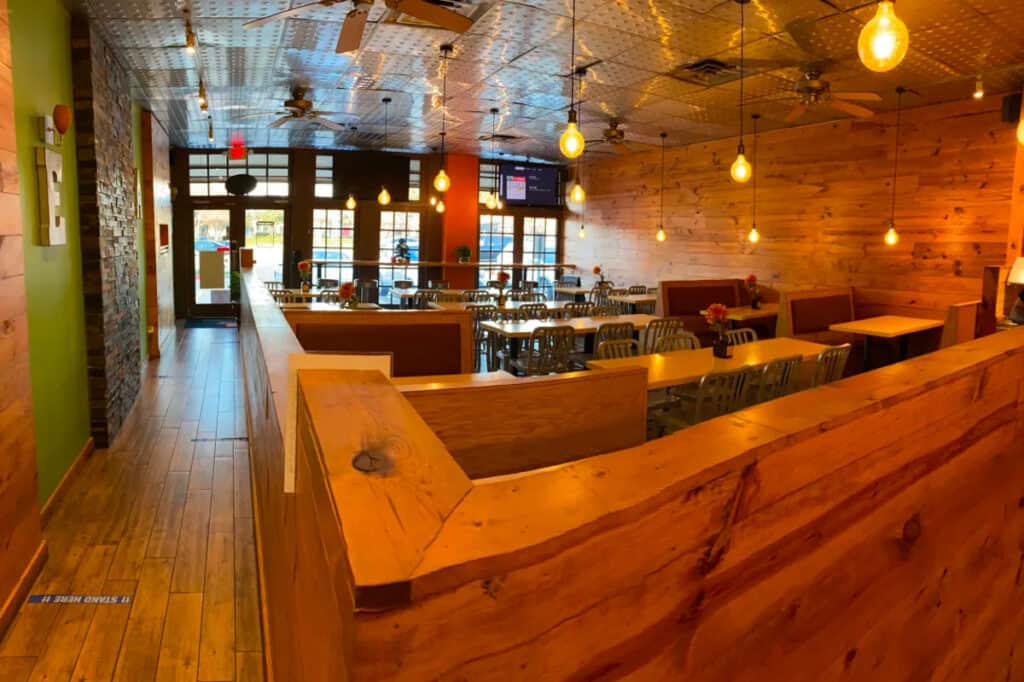 Don't forget about the food and bev when it comes to planning all your paint party ideas for adults! Small bites and charcuterie boards can be super fun, but you can also opt to go all out with full catering.
Many Peerspaces, like this one in Dallas, have catering available as an add-on service. For example, if you book your paint party at this venue, you can add charcuterie for all your guests for $800 or small bites for $150. The space also offers add-on access to the commercial kitchen or taco meals for $10 a person!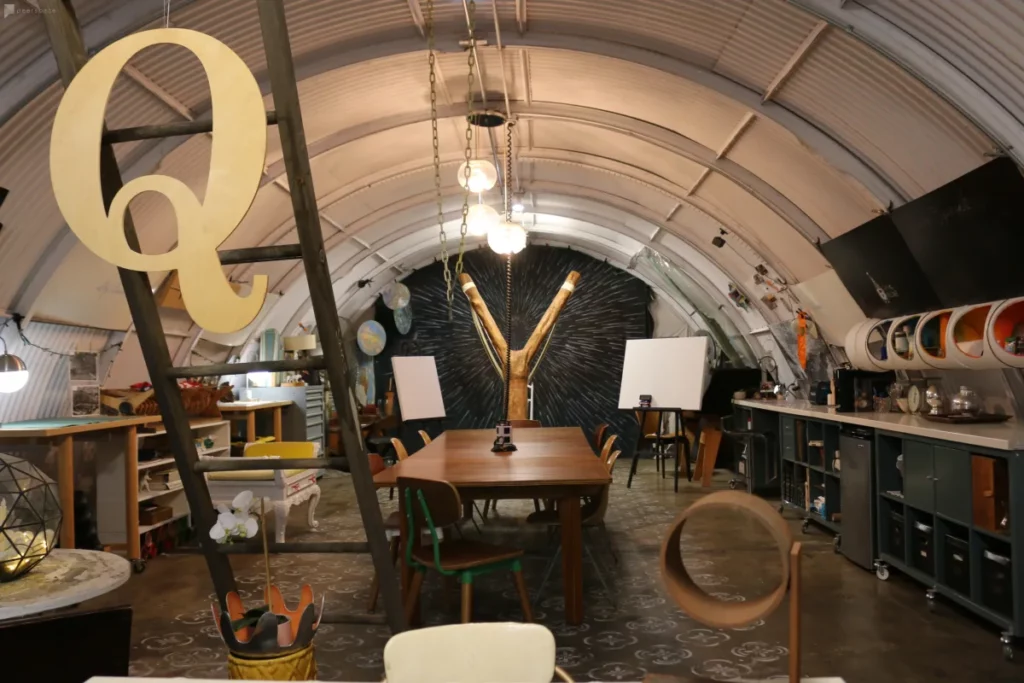 There are the classic paint party ideas for adults — and then there are the totally out-of-this-world paint party ideas for adults! Like painting in an original WWII Quonset hut turned artist studio! No matter the dream, the idea, or the goals you have for your paint party — Peerspace has a unique venue to match!
Does your own home need a new coat of paint? Rather than opt for a single color or classic pattern — do something totally original! Invite your friends over to transform the room into a unique piece of artwork!
This 800-square-foot room, covered floor to ceiling with murals, is a great example of how beautifully a handpainted room can turn out with well-planned artwork! The images of the mural in this Rhode Island Peerspace are from travels through Asia, Europe, and the United States. We can't think of a more beautiful way to decorate a room!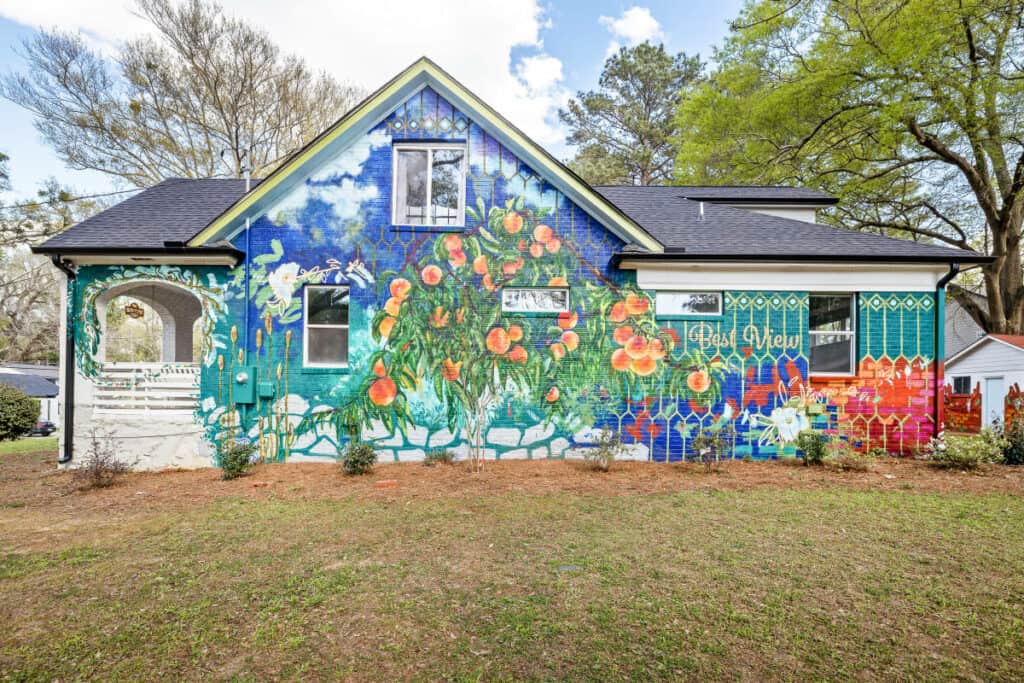 Maybe the inside of your home is painted to perfection — but what about the exterior? Invite a few guests over to give the outside view of your home a whole new look, like this Georgia Peerspace!  This specific home was designed and painted by Atlanta muralist Lacey Longino and showcases some of Atlanta's gems — like peaches and Coca-Cola. Even if you don't plan on painting the exterior of your own home, the yard of this home would be a perfect spot for your adult paint party!