Preparing to wow your partner with a Christmas-themed date of a lifetime? Here are a few Christmas date ideas to help you knock their socks off this holiday season!
1. Start a new Christmas tradition
Christmas is a holiday steeped in tradition. From Santa and his reindeer to traditional Christmas dinners, and beautifully decorated trees — tradition is one of the main things that makes Christmas feel so magical! One way to add to the magical feelings associated with Christmas is to start your own Christmas-time traditions.
For example, how about renting a gorgeous Peerspace every year to enjoy all your favorite Christmas date ideas? Peerspace is an online marketplace full of beautiful spaces you can rent by the hour. It saves you the hassle of cleaning up the house before date night and also offers you fabulously decorated and unique venues to celebrate your date in. Check out all the Peerspace venues near you and decide which one you would like to start this new tradition in!
2. Create your own mulled wine recipe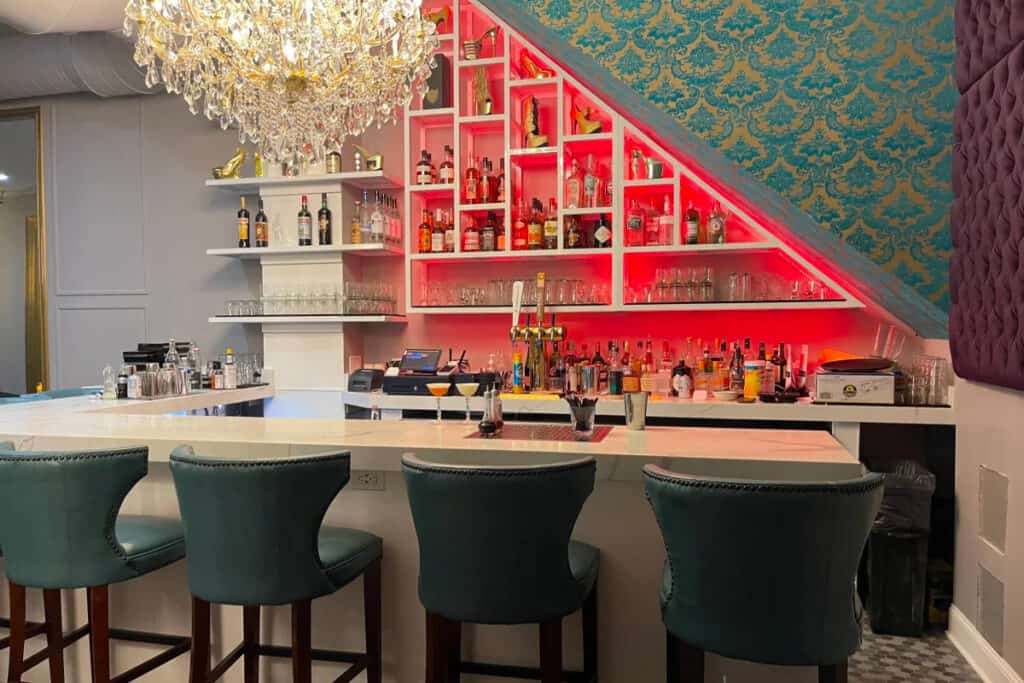 Mulled wine (or Glühwein, as it is known in Germany) is a wonderful blend of red wine and spices, heated up and enjoyed warm. While the idea of hot wine may sound a little strange — don't knock it until you've tried it! Traditionally, spices like cinnamon, star anise, and even orange rind are added to the concoction to give it its festive taste. However, you can add whatever spices you want! For your Christmas date, consider coming up with your own unique recipe to enjoy for years to come with your special someone.
3. Have a gingerbread house-making contest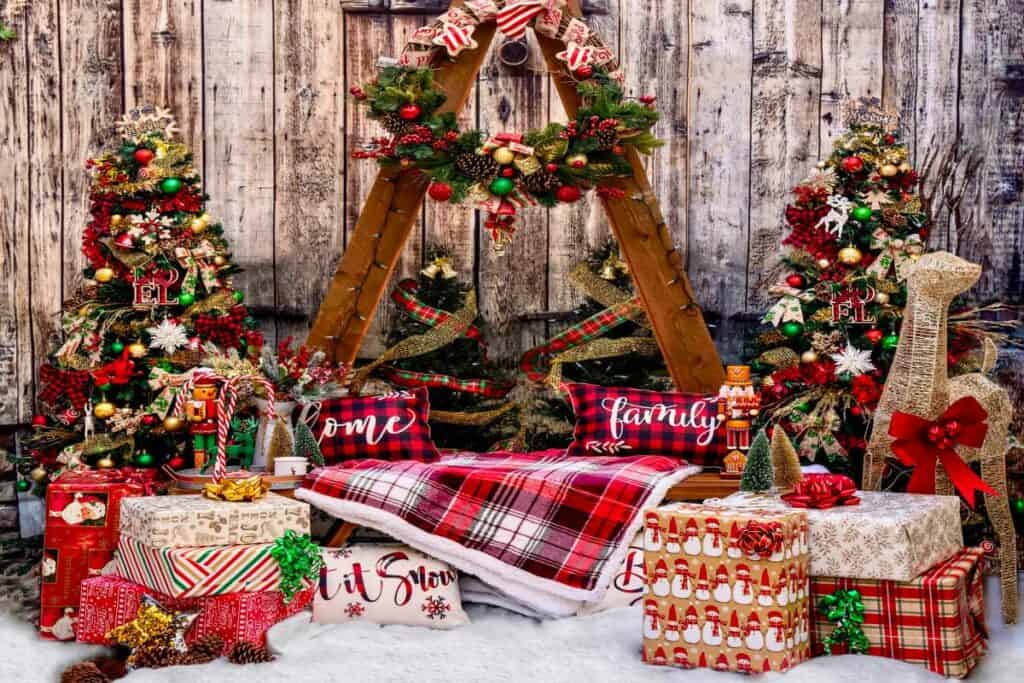 For the competitive couple, the Christmas date ideas can include fun challenges – like a gingerbread house-making contest! You can set specific rules (like only frosting used to support your structure) or goals (the tallest gingerbread house wins) and even invite your friends and family in to vote on their favorites!
Check out our festive Christmas dinner party ideas for more tasty suggestions!
4. Visit a Christmas tree farm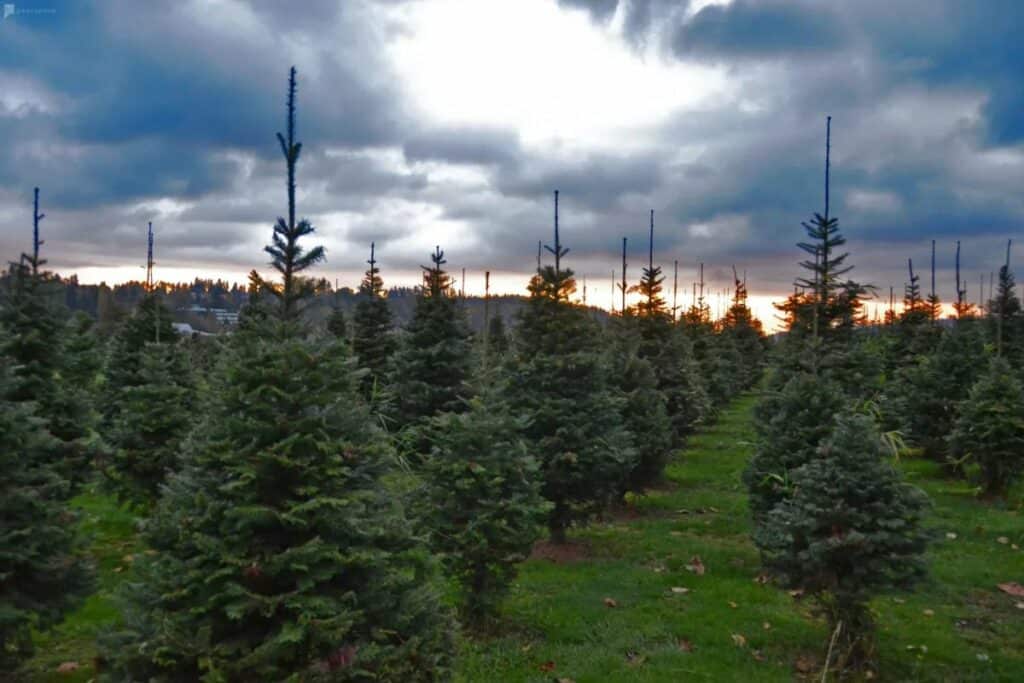 Nothing signals Christmas better than picking out the perfect tree! Rather than race to beat the competition to the best tree of them all, rent an entire Christmas Tree Farm on Peerspace! This way, you can take your time choosing between trees, sipping on hot cocoa, and enjoying each other's company without worrying that someone else is going to snag the best tree before you get a chance to see it!
5. Rate the town's Christmas lights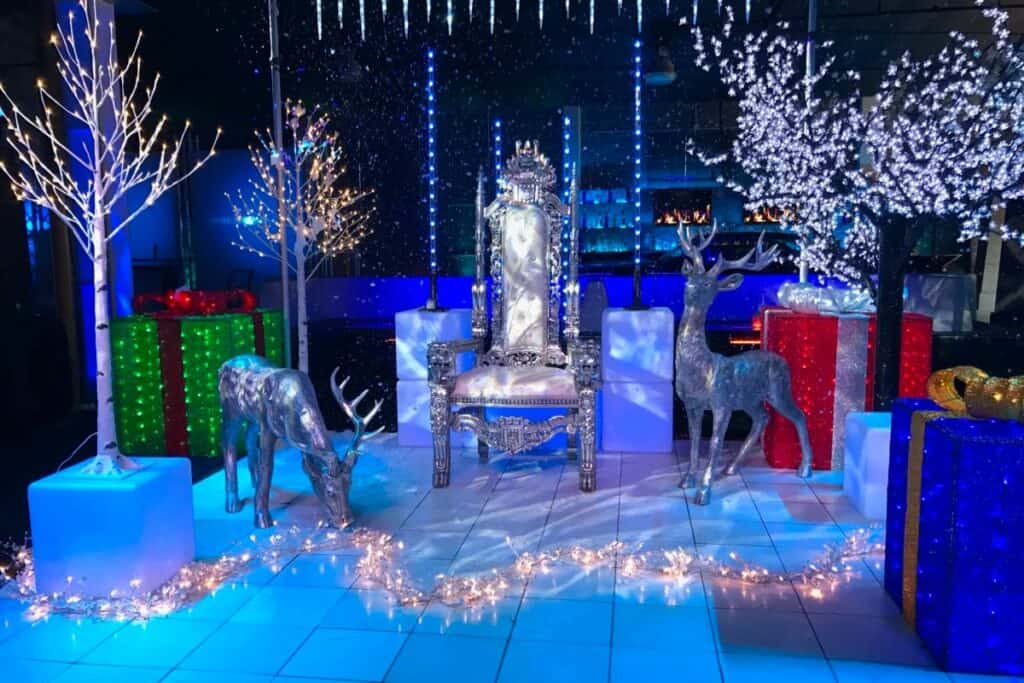 Which house has the best lights in town? Which neighborhood has the most Christmas spirit? As part of your Christmas date ideas, cruise around the city with your SO and discover the best lights your town or city has to offer!
6. Spread Christmas cheer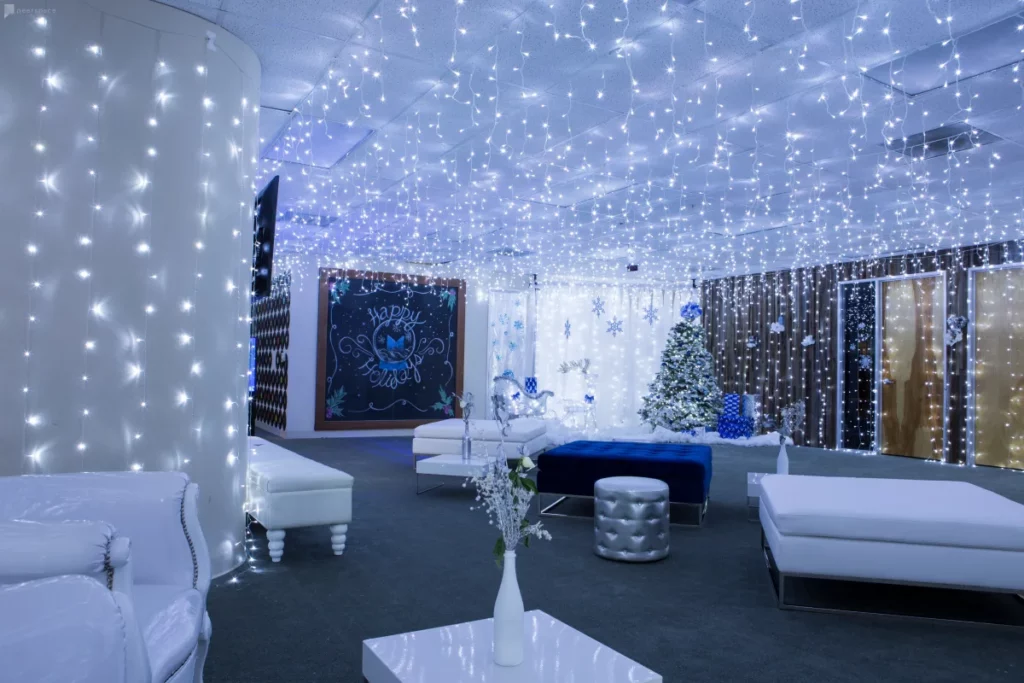 You and your date may already be feeling the Christmas spirit but others in town might not feel quite so positive about the upcoming holiday without your help. This Christmas, give back to your community with your SO. You can volunteer at the food bank, hand out presents to the local homeless population, or give free hot cocoa to people working or shoveling snow outside. Everyone deserves a little Christmas cheer this holiday season!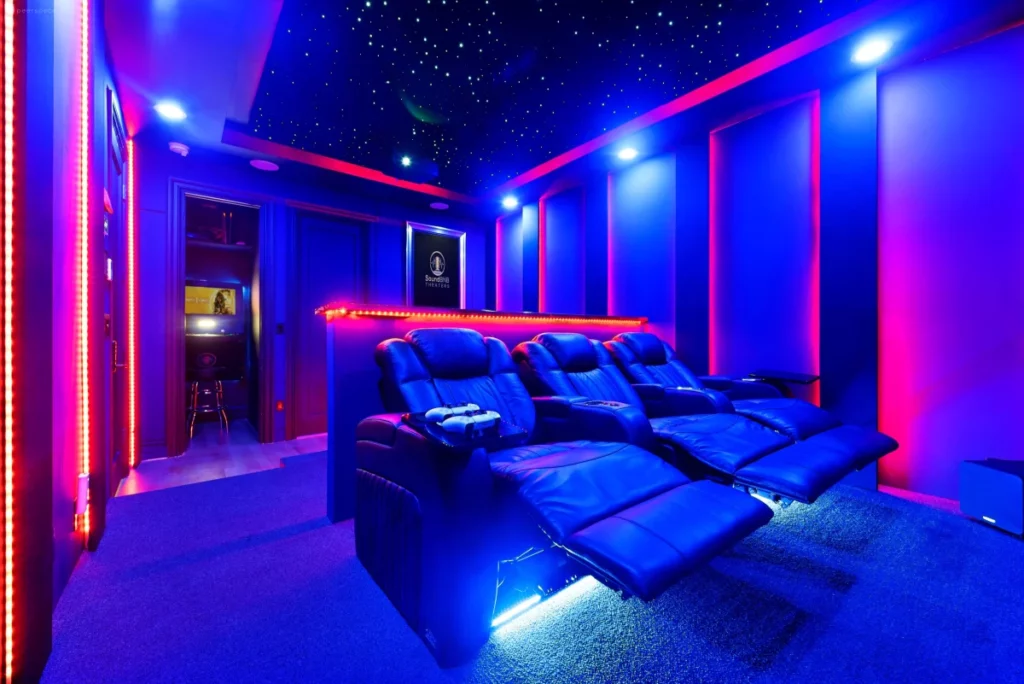 A Christmas Story, Elf, The Grinch — what Christmas movies do you want to watch this holiday season? Watch them all in a private movie theater marathon with your special someone! On Peerspace, you can search theater spaces near you and book a space in a matter of clicks. For the New York readers, consider renting this awesome luxury home movie theater in Sugar Hill, for example!
8. Decorate Christmas stockings for each other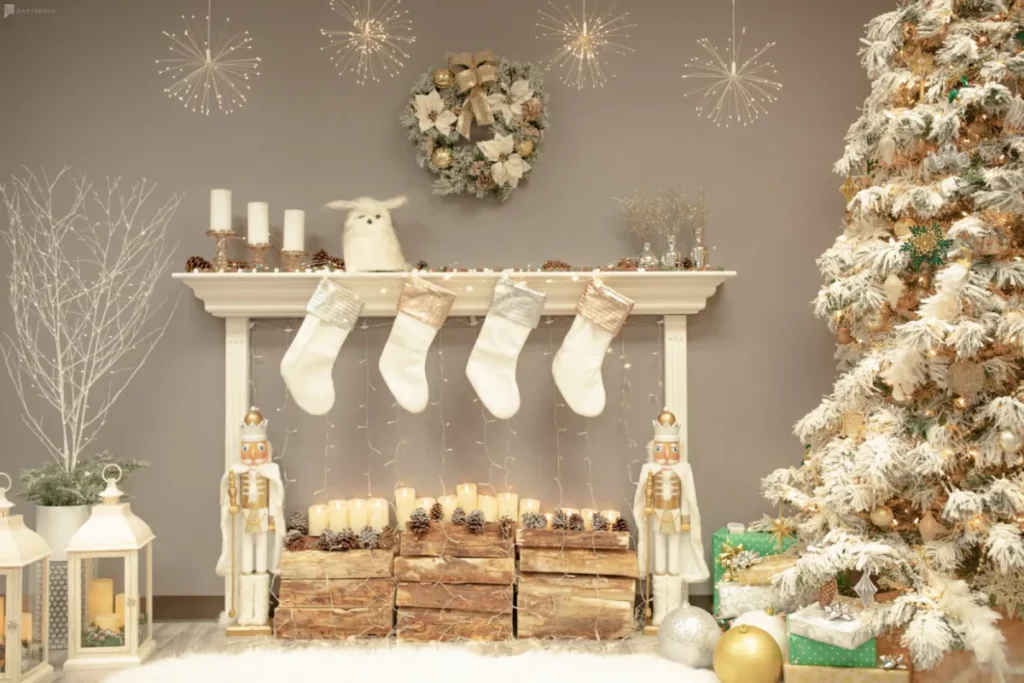 If you and your special someone don't have adorable matching stockings to hang from the fireplace together yet — now's your chance! Rather than buying pre-decorated stockings, buy plain ones and decorate them with your date. You can decorate your own or decorate each other's — the choice is up to you!
9. Take couples' portraits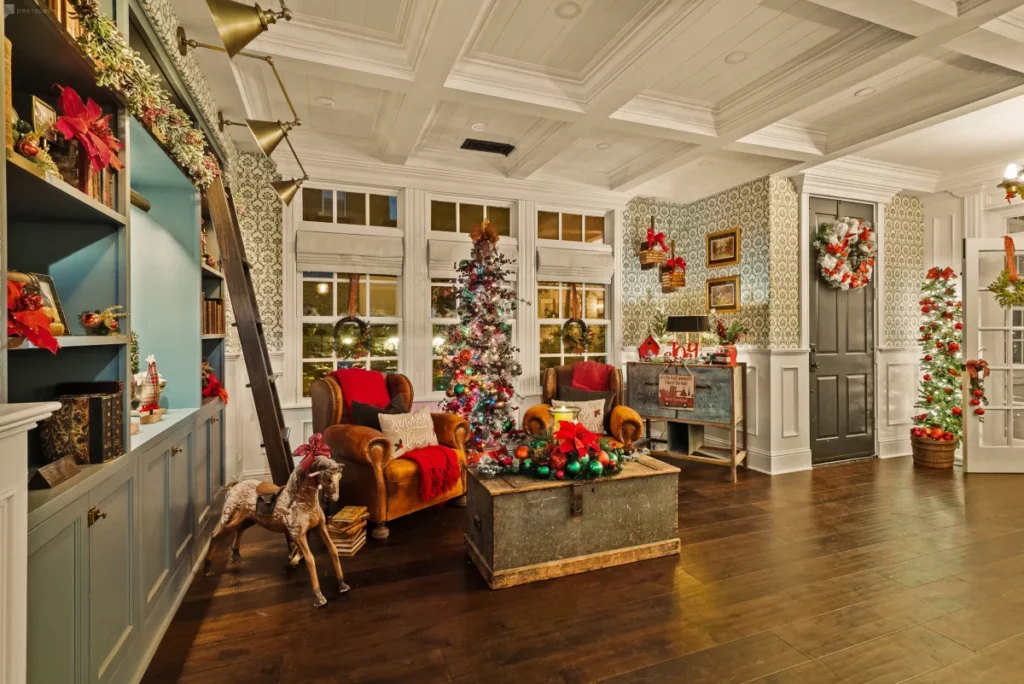 Christmas time is the perfect time for couples' photos to show off on social media or even Christmas cards! Do something super special for this year's photoshoot by renting out a gorgeous Christmas-themed home for your photoshoot on Peerspace!
For example, this designer Santa Clarita home offers gorgeous outdoor lights, a fun Santa's workshop-type space, and many other locations to take adorable couples photos in. You can even rent the space for after your photoshoot and enjoy cooking up dinner on the bbq, or snuggling up around the firepit!
Our Christmas couples photoshoot ideas can provide more inspiration for this suggestion!
10. Attend local Christmas events around town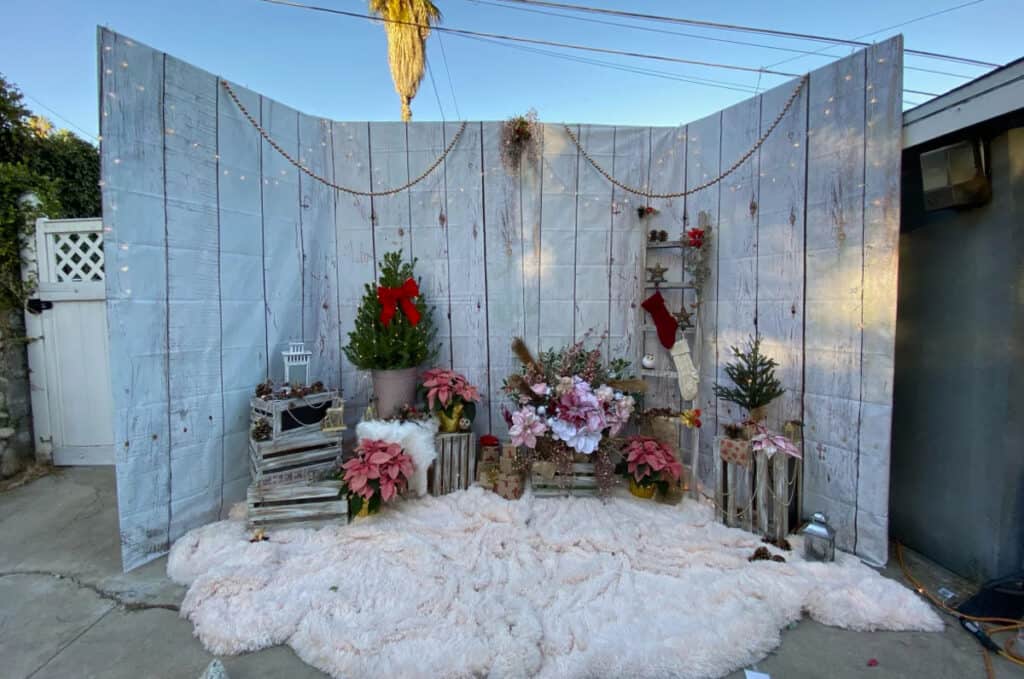 Around Christmas time, you'll likely find the town or city you live in bustling with activity! Search for upcoming events on Facebook, pay attention to flyers on coffee shop walls, and ask your friends if they have heard about any Christmas date ideas and events going on around town. You're sure to find at least an idea or two that would be great for date night!
11. Decorate together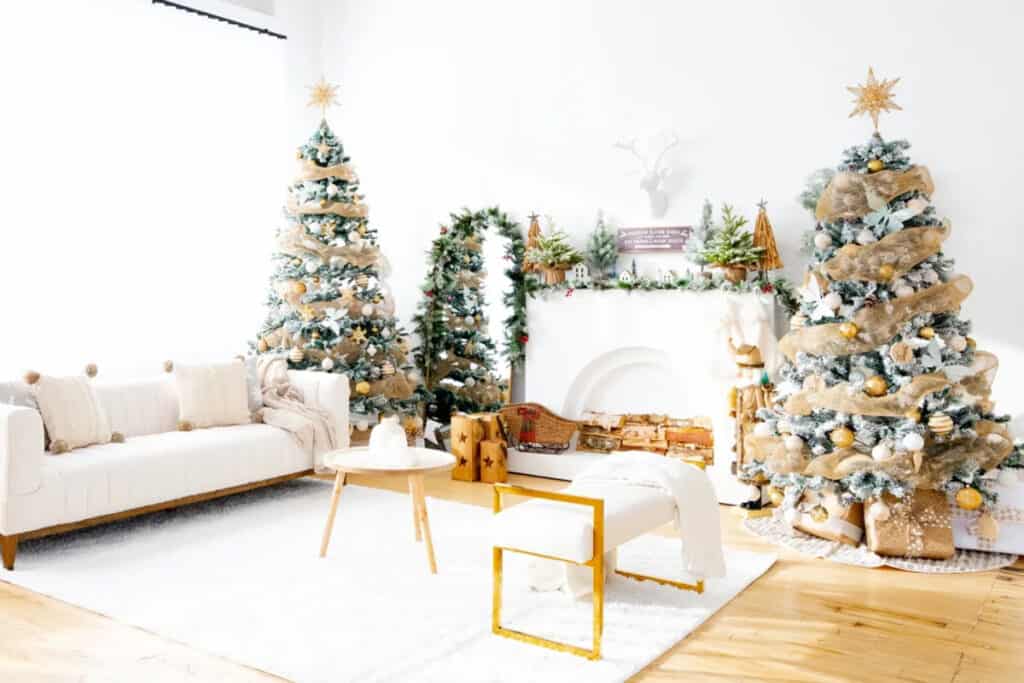 The tree, the house, the dog — decorate it all! Decorating can be a fun way to get to know your SO's taste and prepare the house for Christmas celebrations. If you have old decorations from when you are a child, invite your date in on the stories behind them. It's a fun way to grow closer!
12. Find more fun Christmas date ideas on Peerspace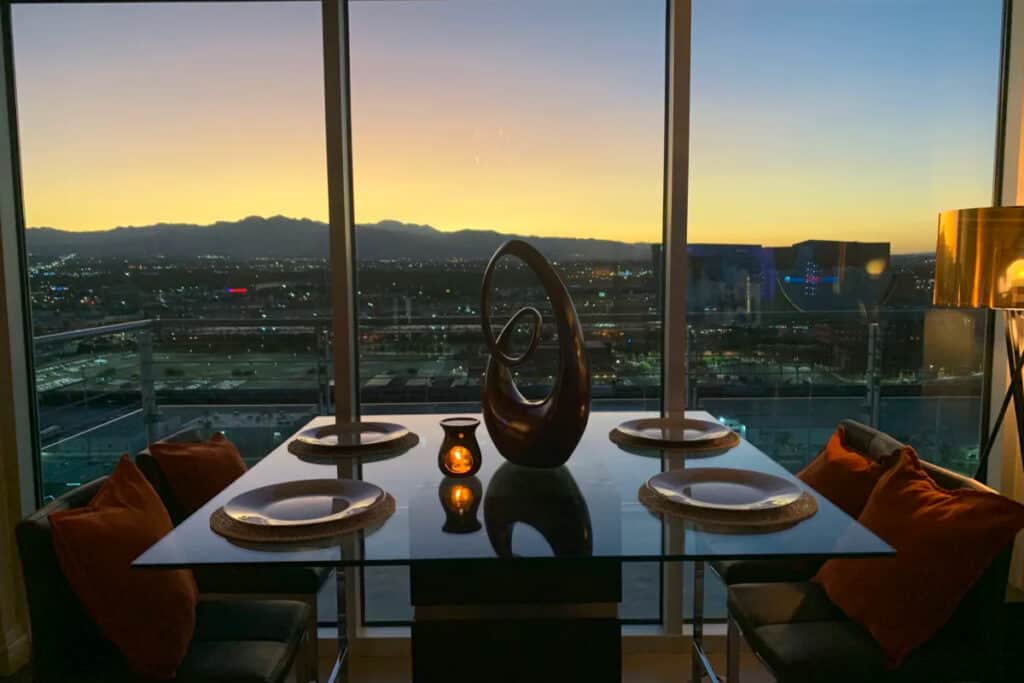 Still haven't found the perfect Christmas date idea for you and your special someone? Keep the search up on Peerspace! Type in your location and the date you're thinking of going out, and press search. You'll be met with tons of great venues in your area. Many of those venues come with activity ideas and amenities that will spur your imagination about what you can do on your date! From private coffee shop dates to renting out an entire amusement park — you're bound to find something wow-worthy in your community to book!