The largest city in Texas and a world-class destination in its own right, Houston has tons to offer when it comes to activities. That's why it's hard to find a better place to be when you're planning a date night. So, whether you're a long-time Houston resident or just in town for a few days, here are 12 creative date night ideas in Houston to help you begin planning the perfect evening.
1. Visit James Turrell's Twilight Epiphany Skyspace
We're starting the list off with a truly unique date night idea in Houston, one you can't enjoy anywhere else in the world: a trip to James Turrell's Twilight Epiphany Skyspace on the Rice University campus. It's a pyramidal structure where you can watch a light sequence at sunset, starting about 10 minutes before sunset and lasting a total of about 40 minutes. It's definitely worth a visit for an unexpected and mesmerizing date idea, especially if you follow it with a meal at an interesting restaurant!
2. Rent a private studio where you can dance together
We love this date night idea in Houston. Imagine slow dancing with your date in a beautiful, romantic space that the two of you have all to yourselves. That could be you if you plan an evening that ends at this East End dance and theater rehearsal studio! It's all yours for just $100 an hour.
One of the dozens of positive reviewers commented, "I booked this studio for a dance assignment I had to do, and it was beautiful. The space was more than enough for me. The host was very welcoming and nice when I arrived."
3. See live music or dance at Miller Outdoor Theatre
Hermann Park's Miller Outdoor Theatre always has something going on, whether it's a musical performance, a dance piece of some kind, or a creative combination of the two. That's why it's one of our favorite date night ideas in Houston. Check out their calendar to see what's coming up soon and snag some tickets.
You never know how our cool places to find photoshoot inspiration in Houston may inspire your date night. Check them out!
4. Watch a romantic movie at the Rooftop Cinema Club
At the Rooftop Cinema Club in Houston, not only do you get to watch a movie, you get to do so with a backdrop of the incredible Houston skyline. Which, of course, looks that much more stunning at nighttime. Take a look at their website to see what movies they'll be showing in the next few weeks.
5. Or visit a classic drive-in theater
If you'd prefer to watch your movies closer to the ground and from the comfort of your own vehicle, then check out the Moonstruck Drive-In Cinema. It costs a flat rate of $30 per car, so consider bringing another couple for a double date and splitting the cost for an even more affordable date. And if you get hungry, don't worry–there's a concession stand. If you visit on a Saturday, there will be a variety of food trucks to choose from.
6. Have a workout date followed by a delicious meal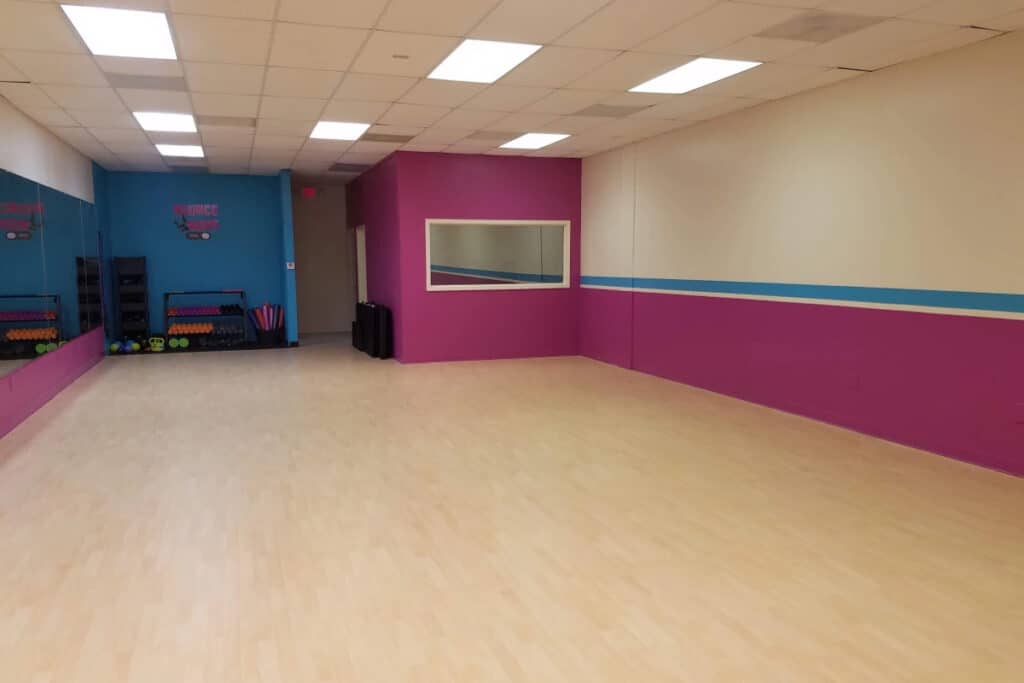 Do you and your significant other often work out together? It can be really motivating to have someone you love there supporting you and encouraging you to push yourself and get stronger. For this date night idea in Houston, if you want your date to be really private, you can rent out your own fitness studio like this brightly-colored one in nearby Missouri City, Texas.
7. Head out to a piano bar
Have you ever been to a piano bar? If not, here's your chance – spend an evening at the Houston location of Pete's Dueling Piano Bar. It's called that because there are two baby grand pianos. Plus, four musicians at a time play other instruments while they sing and perform live music. You're sure to have a blast here!
8. Go out for a night of karaoke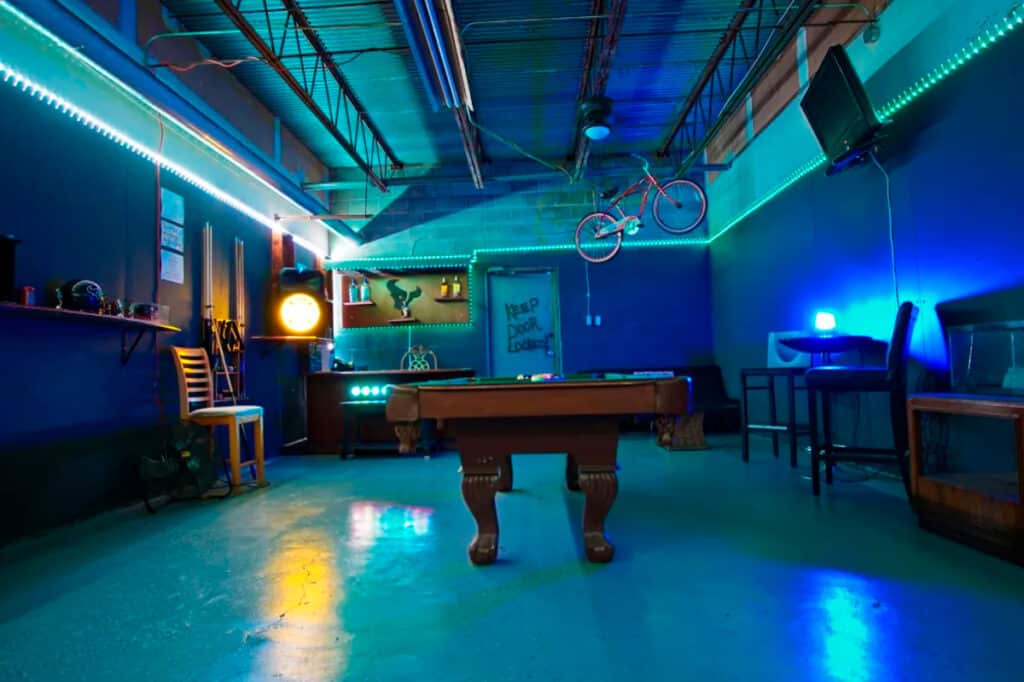 Rather than listening to someone else perform live music, what about giving you and your date the opportunity to perform some duets of your own? There are lots of karaoke bars in Houston, so here are a few of the top recommendations from Houston on the Cheap.
9. Go to a Mixers & Elixirs pop-up
These only happen during the summer, so if you're lucky enough to be currently planning a summer date, here's your chance! Mixers and Elixirs at the Museum of Natural Science is a chance to "rub elbows with the brainiacs and social butterflies on the dance floor, pick your potion at the cash bars, and chow down with the best food trucks the city has to offer." There's even live music! It's hard to imagine a more ideal date night.
These are the most awesome hidden gems in Houston you need to see!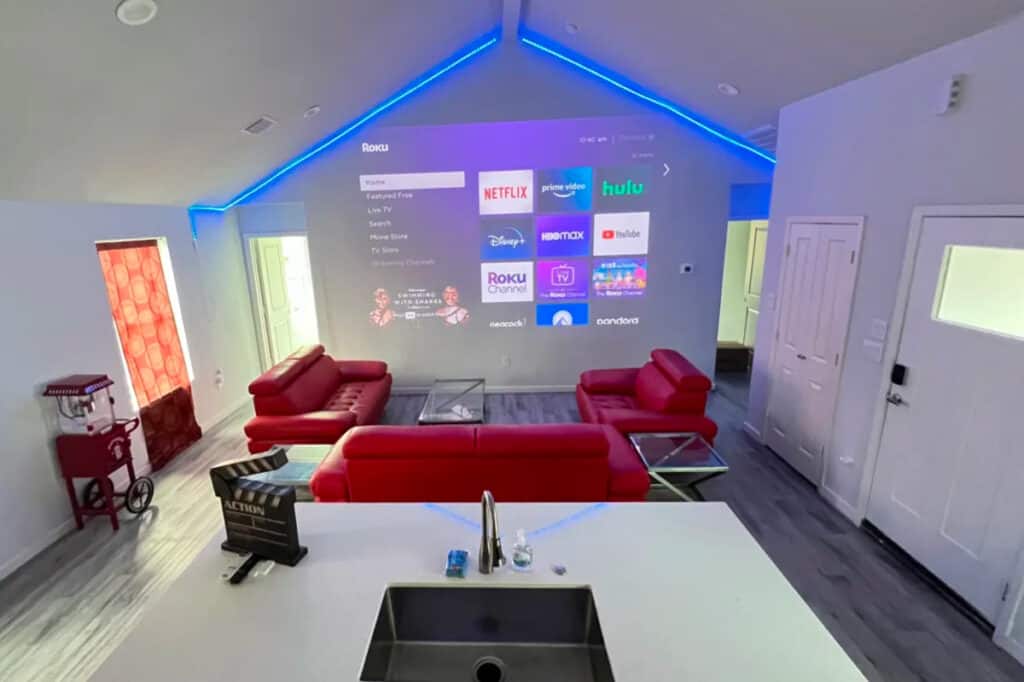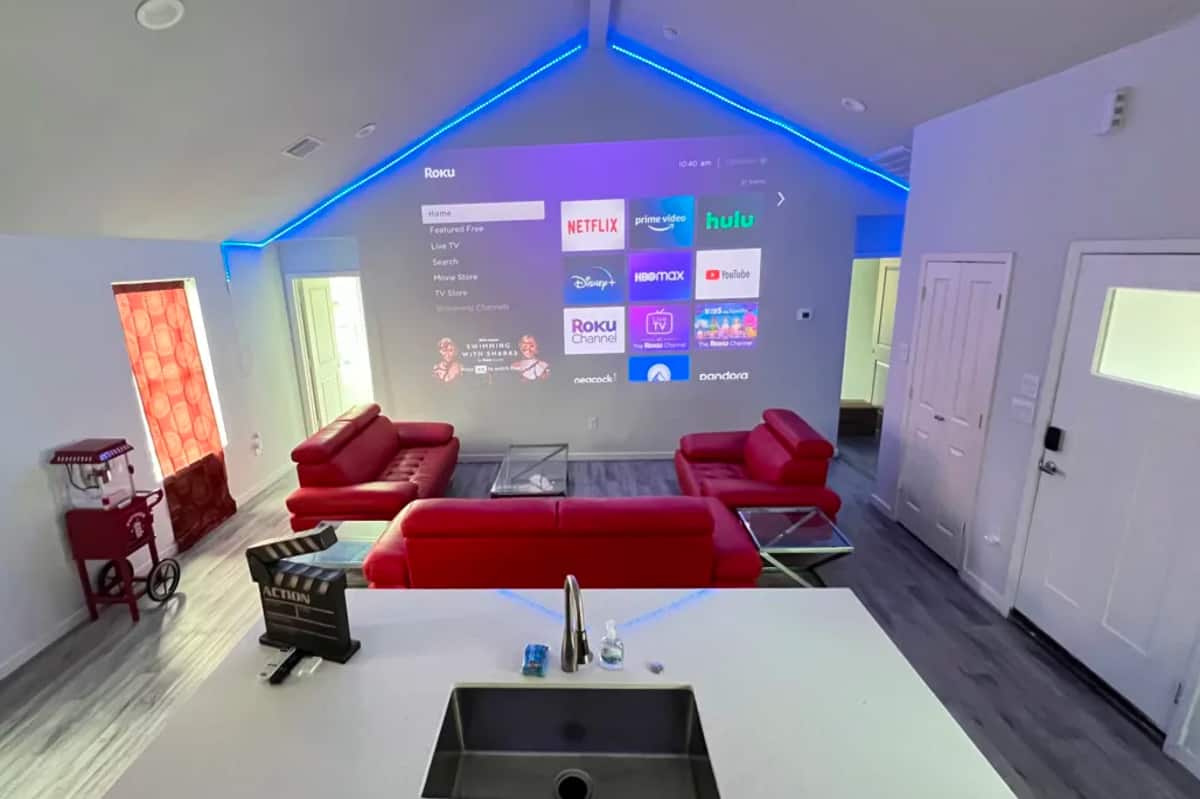 There's no date night idea more classic than a movie night, but you can make this one extra special by renting out your own private theater for the evening! You don't have to break the bank to do so. In fact, this space with "movie theater vibes" only costs $80 per hour, which is much cheaper than it'd be to rent out a professional theater. And the scale of the screen is still impressively large! Be sure to bring popcorn and plenty of candy for a truly authentic experience.
11. Take your date to a fancy restaurant you've never been to before
One of the greatest things about living in Houston is its thriving food scene. It boasts various cuisines that'll blow your mind (and your taste buds!). Check out this list of the hottest new restaurants in Houston to find some options for where to take your date.
12. Sip CBD-infused coffee
Have you tried CBD-infused coffee yet? Check out the offerings at the ultra-cool Grinder's Coffee Bar, which has a CBD apothecary in addition to its more conventional coffee options. Learn more about the benefits of combining coffee with CBD in this article from CBD MD.