Looking for fun, new date ideas in Indianapolis? We are sure you probably haven't even heard of a few of the date ideas on this list! Which one will you choose to enjoy first?
Most Peerspace venues close around 10:00 pm local time. Event timing and venue availability are solely up to our hosts' discretion.
Where do you and your partner see yourselves in 10 years? Manifest those future goals as part of your date ideas in Indianapolis! Rent an awesome Peerspace, where you could imagine yourself living in 10 years and spend your day as you imagine you will in a decade! Peerspace is the world's largest online marketplace for event spaces and has a variety of gorgeous venues perfect for just such an evening!
For example, how about renting this mansion in Mapleton for a few hours? The mansion boasts Corinthian columns along the exterior, original wood wall and ceiling paneling, a grand staircase fit for royalty, a wood-burning marble fireplace, and a magnificent sunroom that is the stuff of dreams!
The Slippery Noodle Inn is a fabulous place to get a drink and celebrate Indy's wild history! This bar is not only the oldest continuously operating bar in the U.S., but it also has been at the center of some fairly large historical events! The infamous bank robber John Dillinger once shot this bar up and it was also a stop on the Underground Railroad!
Indy wouldn't be Indy without the famous Indy 500! For the most iconic date idea in Indianapolis, head to the home of the largest single-day sporting event — the Indianapolis Motor Speedway. You can not only get tickets to the Indy 500 but many other awesome races throughout the year as well!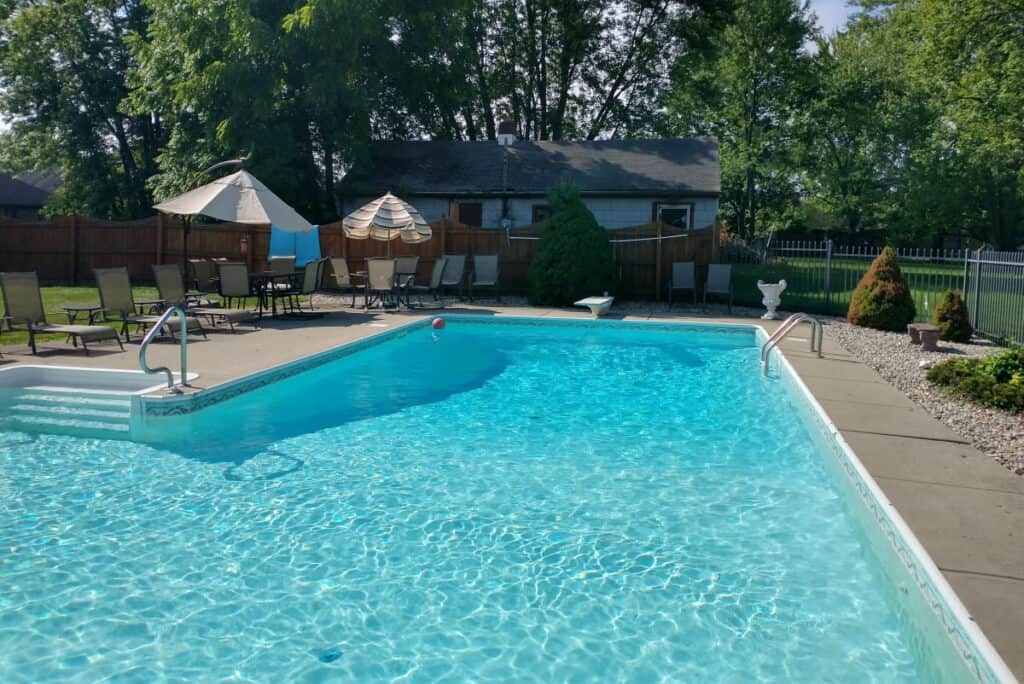 You might not have a pool in your own backyard, but that doesn't mean you can't enjoy a private pool on date night! Peerspace offers a variety of spaces for hourly rental, including awesome private swimming pools! Check out this one in Brownsburg that comes with a diving board, pool basketball, a gas grill and lounge chairs! 
Eagle Creek Park is one of the largest municipal parks in the nation. It boasts 1,300 acres of water and 3,900 acres of land to explore during your date. When a park is this big, you won't have any issue finding a romantic, secluded area for a picnic with your special someone!
Bike, run, or walk the 8 miles of cultural trail through downtown Indy with your date on a fun and active date! The trail travels through 6 neighborhoods and there are plenty of stops along the way to grab a drink or a bite to eat. It's one of the best date ideas Indianapolis has to offer if you want to see as much of the city as possible during your date.
Did you know Indy is home to the largest children's museum in the world? Embrace your inner child during your date with a trip to the Children's Museum of Indianapolis! The museum has indoor and outdoor exhibits as well as a theater with plays that are pretty funny no matter your age.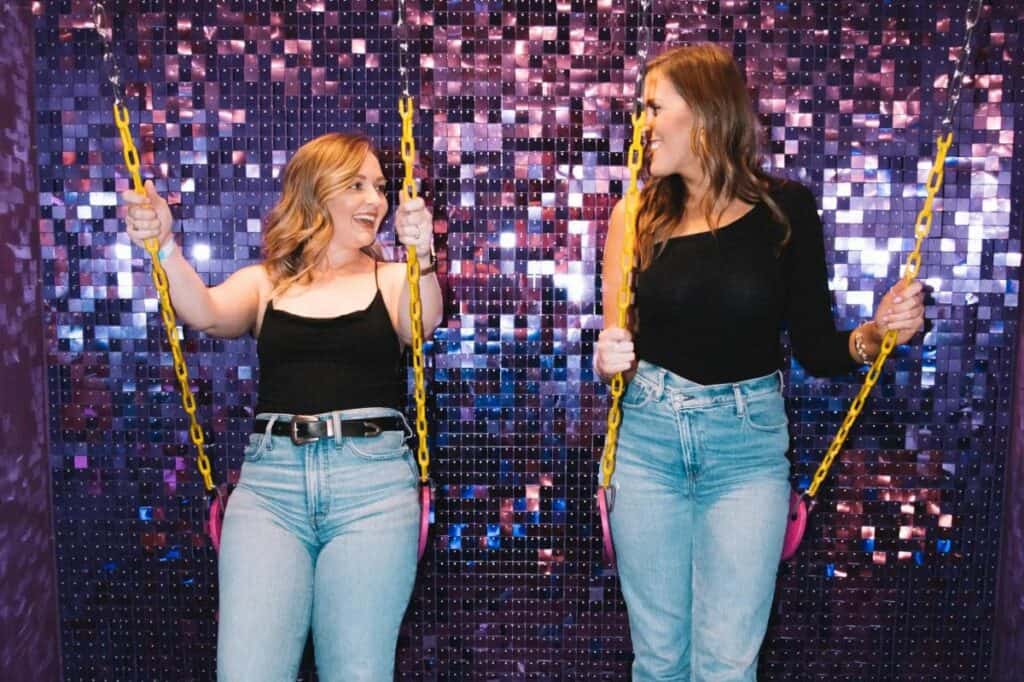 Your date night can feature more than one date idea. In fact, there is a way to combine 40 date ideas in Indianapolis into one with this cool Peerspace venue! It has 40 different areas to hang out and take pics in during your date. Private jet shots while sipping champagne? Done! Posing below adorable neon signs? No problem! You and your partner will have more cute couple Insta photos than you know what to do with!
Feel the need for speed on your date by booking two seated dragsters at Lucas Oil Raceway! You and your date will get professional instruction from a veteran drag racer and get to drive like a real rail-style dragster. It's a date you'll be talking about for years to come!
10. Watch a pro sports game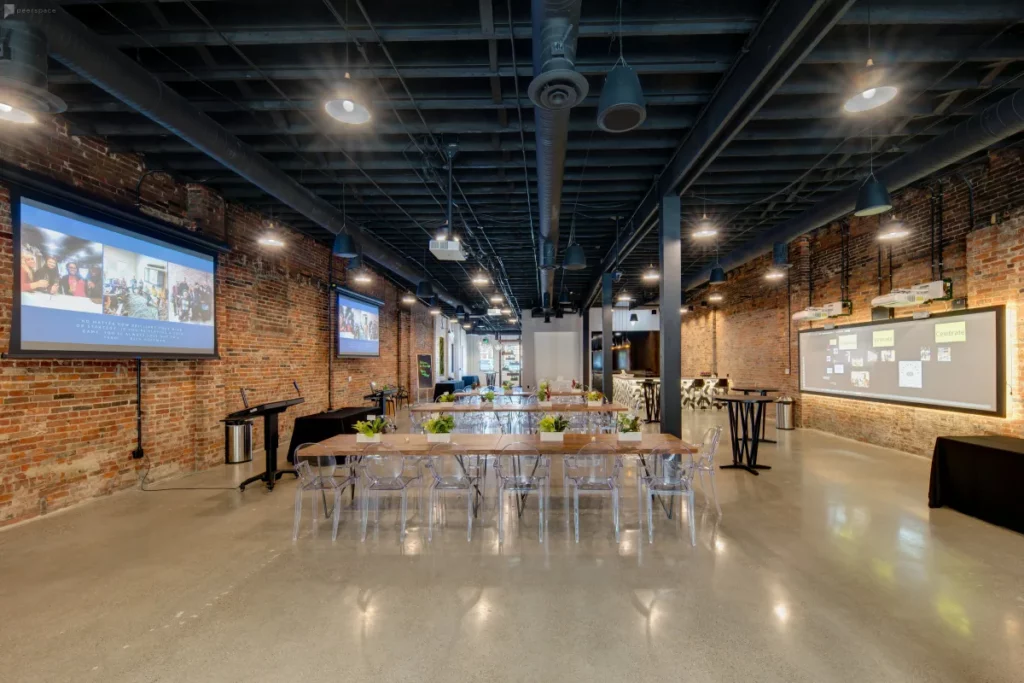 Don't just watch your favorite sports teams play on TV together — go to a live game! There are tons of great teams in Indianapolis to choose from when going to a game. It may even be fun to go to a sport you don't normally follow! For example, how about going to an Indiana Fever game or watching the Bandits live?
We bet you haven't seen this side of Indy before! The City Market Catacombs are 20,000 square feet of passageways underneath the city. They were originally used to transport and store meats before refrigeration. However, now they are one of the coolest date ideas in Indianapolis!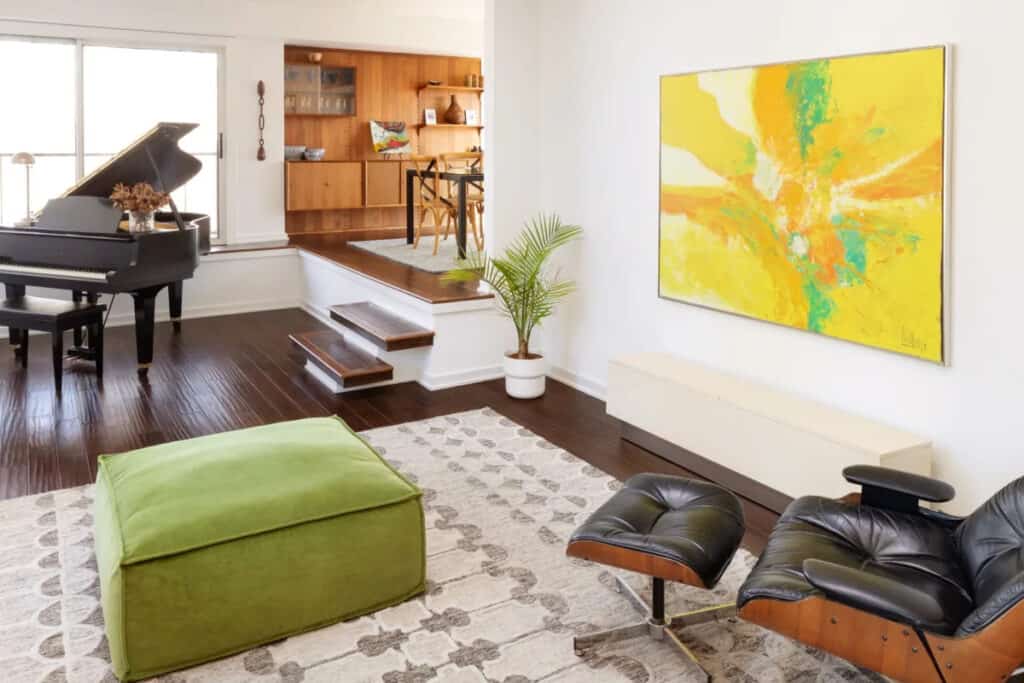 Love museums and art but looking for a more private way to spend your date than among the throngs of people at a museum? On Peerspace, you can rent your own private art gallery in Indianapolis! This mid-century home in Devonshire features a unique two-story art gallery as well as plenty of space to enjoy other date ideas. Check out all the pictures of this date venue on Peerspace!