To this day, Elle Woods remains one of Reese Witherspoon's most iconic roles. We were first introduced to the beloved character two decades ago in "Legally Blonde." The film premiered in 2001, and its sequel, "Legally Blonde 2: Red, White & Blonde," arrived in 2003. The franchise has since gotten a spinoff movie and a musical, and, in June 2018, Witherspoon announced that "Legally Blonde 3" had been greenlit. The movie has been pushed back multiple times over the past four years, and as of now, it's been delayed indefinitely. So, what happened?
How Many Times Has "Legally Blonde 3" Been Delayed?
When Witherspoon announced in 2018 that a third installment was officially in the works, she revealed "Legally Blonde 3" would premiere on Feb. 14, 2020. According to Metro, in September 2019, the film was pushed back to May 8, 2020, instead. Well, the release date came and went and nothing happened, but considering movie theaters were closed at that time due to the COVID-19 pandemic, the delay was totally understandable. MGM, the company behind "Legally Blonde 3," then confirmed in October 2020 that the film would hit theaters in May 2022.
The closer we got to that date, the less it seemed like the movie would come out as planned because no trailers or photos were released. Then, in a March 31 interview with Time, Mindy Kaling, who's writing "Legally Blonde 3" with "Brooklyn Nine-Nine" co-creator Dan Goor, confirmed the film had been pushed back indefinitely.
Why Was "Legally Blonde 3" Delayed Indefinitely?
Kaling told the Time the movie was delayed because she and Goor are still working on perfecting the script. "We don't want to be responsible for ruining what's basically Reese's Avengers franchise," Kaling said.
The comedian explained she and Goor are trying their hardest to make sure the third installment honors Elle, who'll be in her forties in the new film. "Does she end up becoming all the things she wanted?" Kaling asked about Elle's character progression. "How does that personality manifest in a grown woman? Has she become more cynical? Her brightness and her cheerfulness really worked when she was 22, but how has life changed her perspective on things?"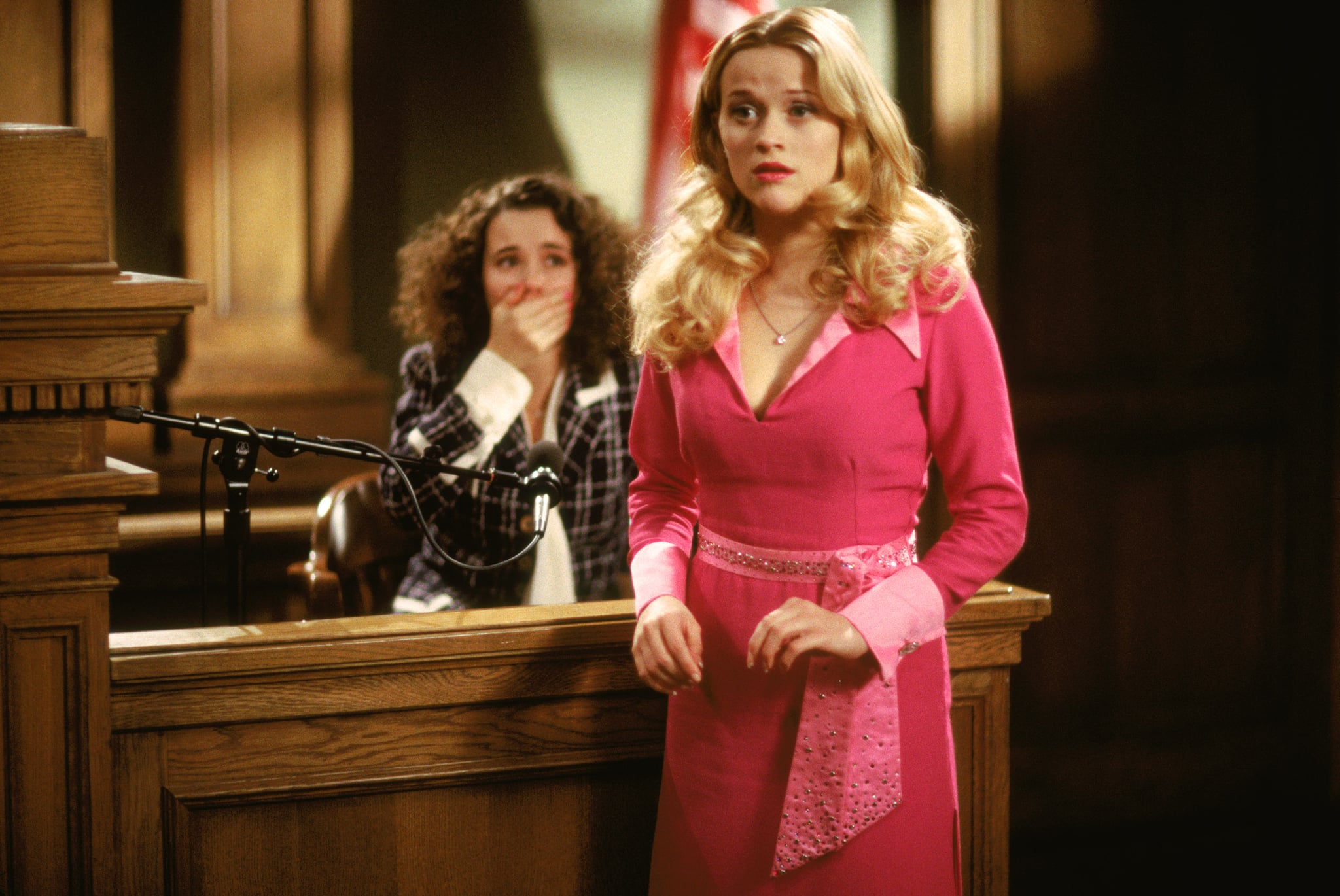 Image Source: Everett Collection
One of the things that influenced Kaling's thought process while writing the movie's script was the recent "Sex and the City" reboot "And Just Like That," which premiered on HBO Max in December. The series received mixed reactions from fans of the original show, which is why Kaling is being very careful when coming up with Elle's storyline for the upcoming "Legally Blonde" sequel.
While Kaling reassured fans Elle would still be her "fun" self in the new film, she confirmed the character will be a little different, since we'll see her experiencing the world in 2022. Kaling said nailing Elle as a grown woman has been "interesting and challenging," which is why it's taking such "a long time" to finalize the movie's script.
Besides the extensive writing process, other reasons "Legally Blonde 3" could be taking a while to come to fruition is because of Witherspoon and Kaling's busy careers. "The Office" star is currently busy working on television series like Netflix's "Never Have I Ever," as well as the HBO Max series "The Sex Lives of College Girls." Meanwhile, Witherspoon has had her hands full as the leading star and executive producer of Apple TV+'s "The Morning Show" and Hulu's "Little Fires Everywhere."
When Will "Legally Blonde 3" Premiere?
A new release date for "Legally Blonde 3" hasn't officially been announced, however, an IMDB page for the film suggests it could finally arrive in 2023. So, could Elle finally be making her big return next year? We'll just have to wait and see.