Image Source: Netflix
Netflix is unleashing a world of magic in a new fairy-tale fantasy this fall. The streamer has finally released a full trailer for "The School For Good and Evil," a film adaptation of author Soman Chainani's bestselling YA hexalogy of books, starring Kerry Washington, Charlize Theron, and Michelle Yeoh.
"The School For Good and Evil" follows misfits/best friends Sophie (Sophia Anne Caruso) and Agatha (Sofia Wylie) as they find themselves swept up in a storybook tale of their own. While Sophie dreams of abandoning her ordinary village life to join the likes of Snow White and Cinderella, Agatha hopes that her grim personality will help her become the wicked witch she's destined to be. The film's first teaser, which debuted on June 7, teased that the two will attend their respective enchanted schools to become young heroes and villains that protect the balance between good and evil. However, Netflix's synopsis reveals that there's a terrible mixup between the friends.
Agatha gets placed in kind Professor Dovey's (Washington) school, while Sophie finds herself in acid-tongued Lady Lesso's (Theron) evil institution. According to the Schoolmaster (played by Laurence Fishburne), only true love's first kiss can set the girls straight. But a dark figure tied to Sophie's past threatens their only chance of surviving their twisted fairy tale.
In the new trailer, released Sept. 13, Theron's Lady Lesso says, "We've been expecting you." A voiceover explains that Lesso and Dovey's institution is "the School for Good and Evil, where the true story behind every great fairy tale begins. The school for good trains the heroes, the school for evil, the villains."
Read ahead to find out everything we know so far about "The School For Good and Evil," including the cast, release date, photos, and trailer.
"The School For Good and Evil" Plot
Here's the logline for "The School For Good and Evil": "Sophie and Agatha find themselves on opposing sides of a modern fairy tale when they're swept away into an enchanted school where young heroes and villains are trained to protect the balance of good and evil."
"The School For Good and Evil" Trailer
"The School For Good and Evil" Cast
Washington and Theron lead the cast for the forthcoming fantasy film. Other stars include Fishburne, Yeoh, Caruso, Wylie, Kit Young, Jamie Flatters, Earl Cave, Demi Isaac Oviawe, Freya Parks, Kaitlyn Akinpelumi, Holly Sturton, Emma Lau, Briony Scarlett, and Alex Cubb.
"The School For Good and Evil" Release Date
The film is set to release on Netflix worldwide on Oct. 19.
"The School For Good and Evil" Teaser
"The School For Good and Evil" Poster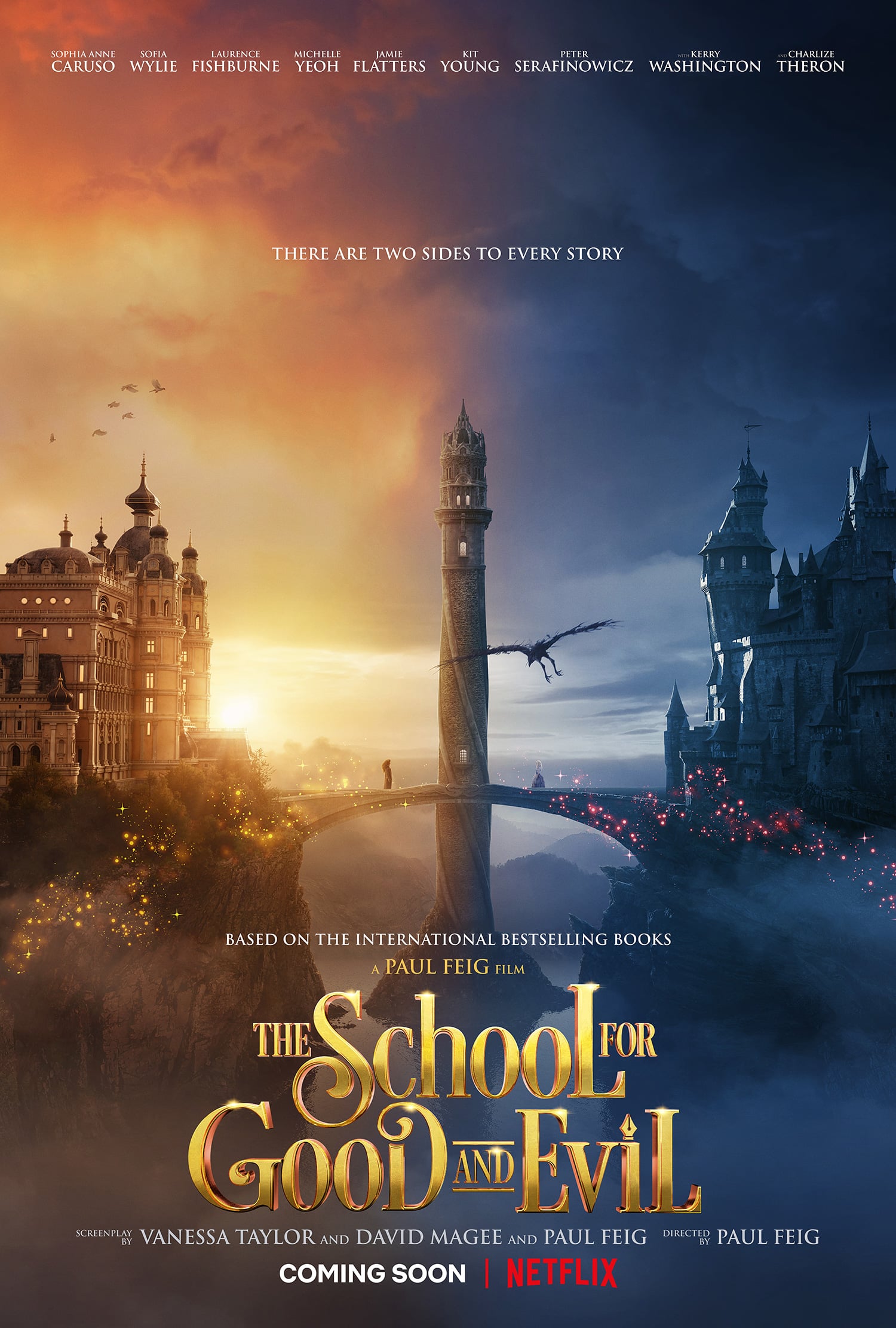 "The School For Good and Evil" Photos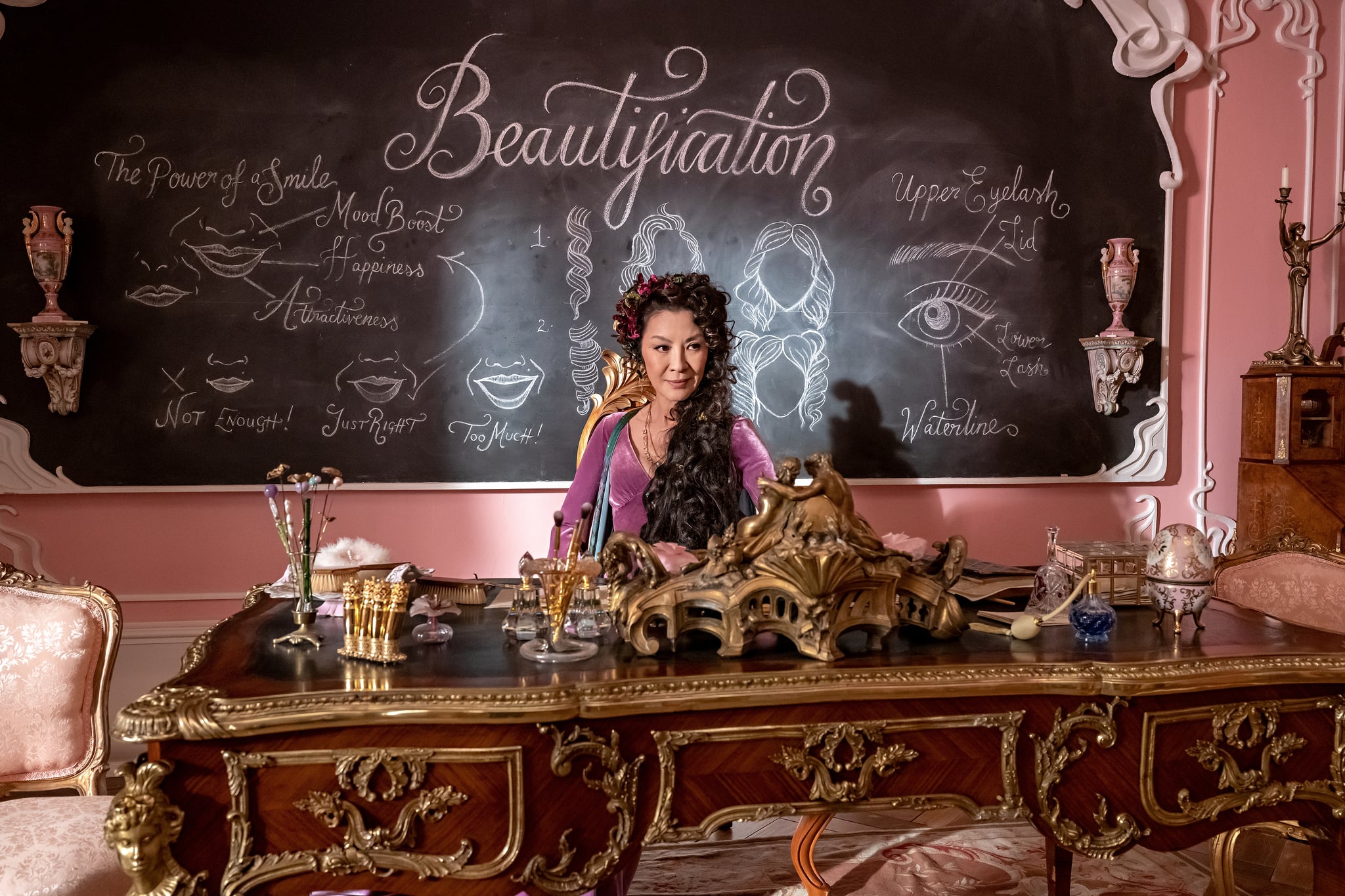 Image Source: Netflix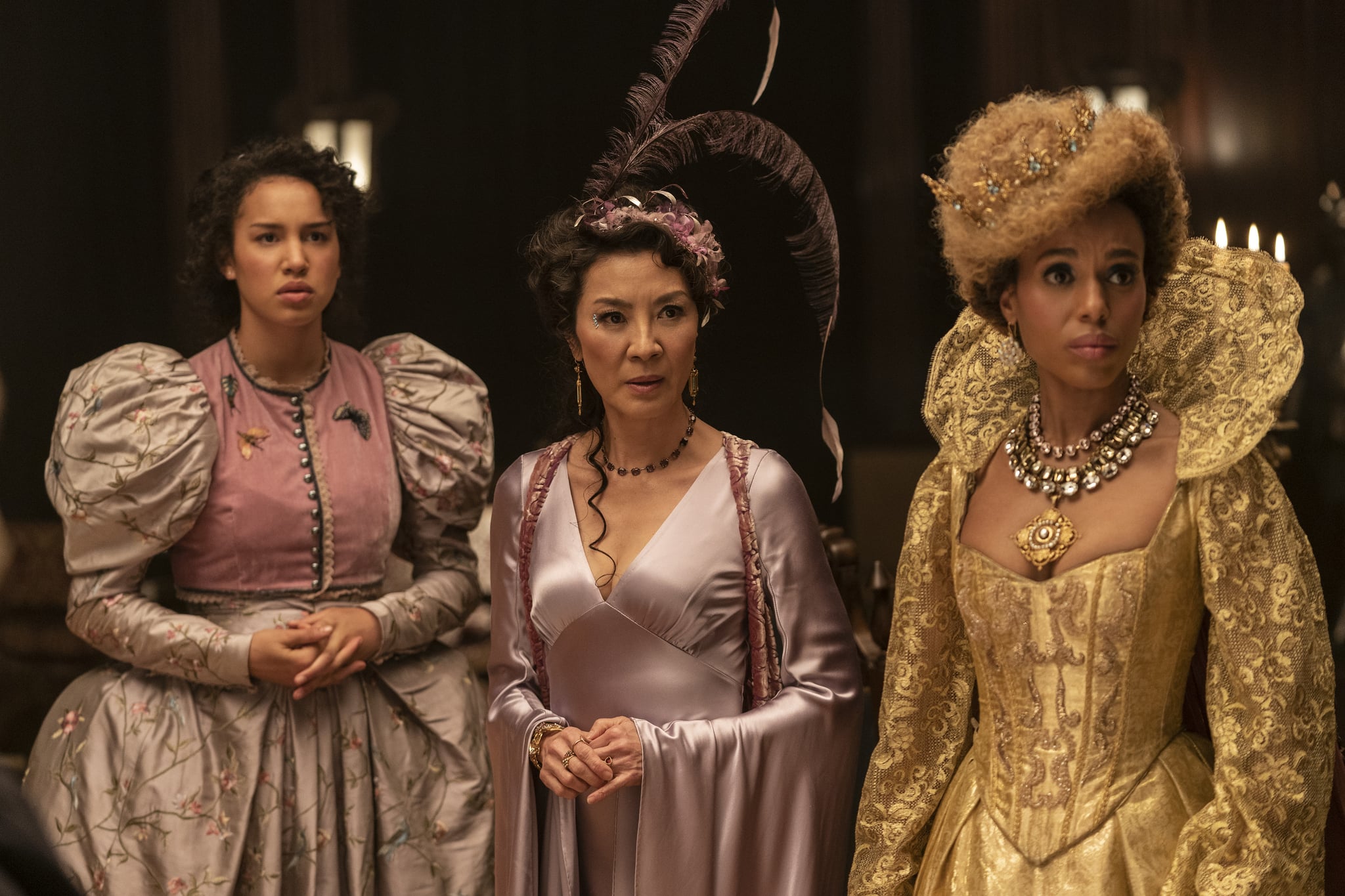 Image Source: Netflix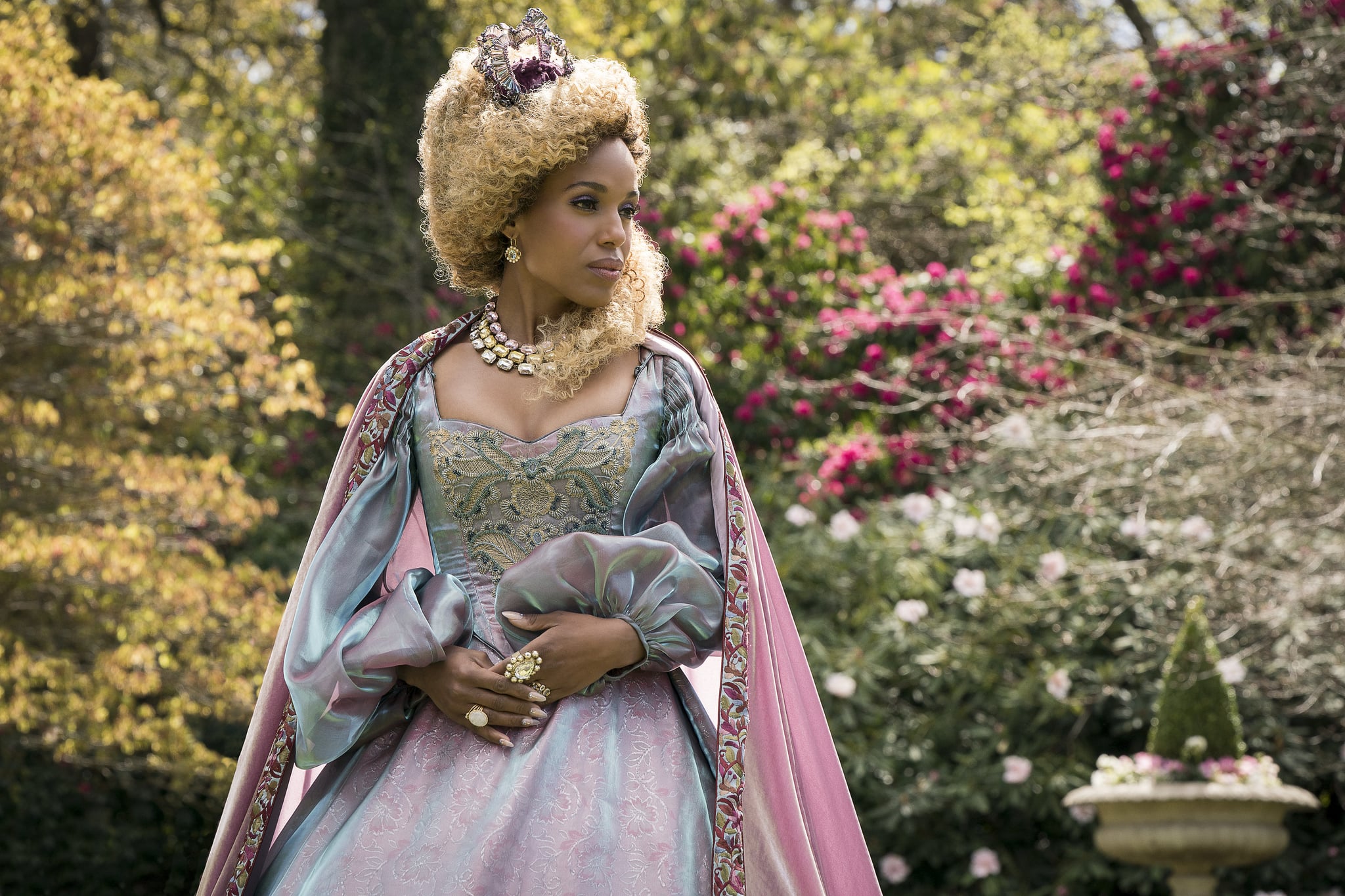 Image Source: Netflix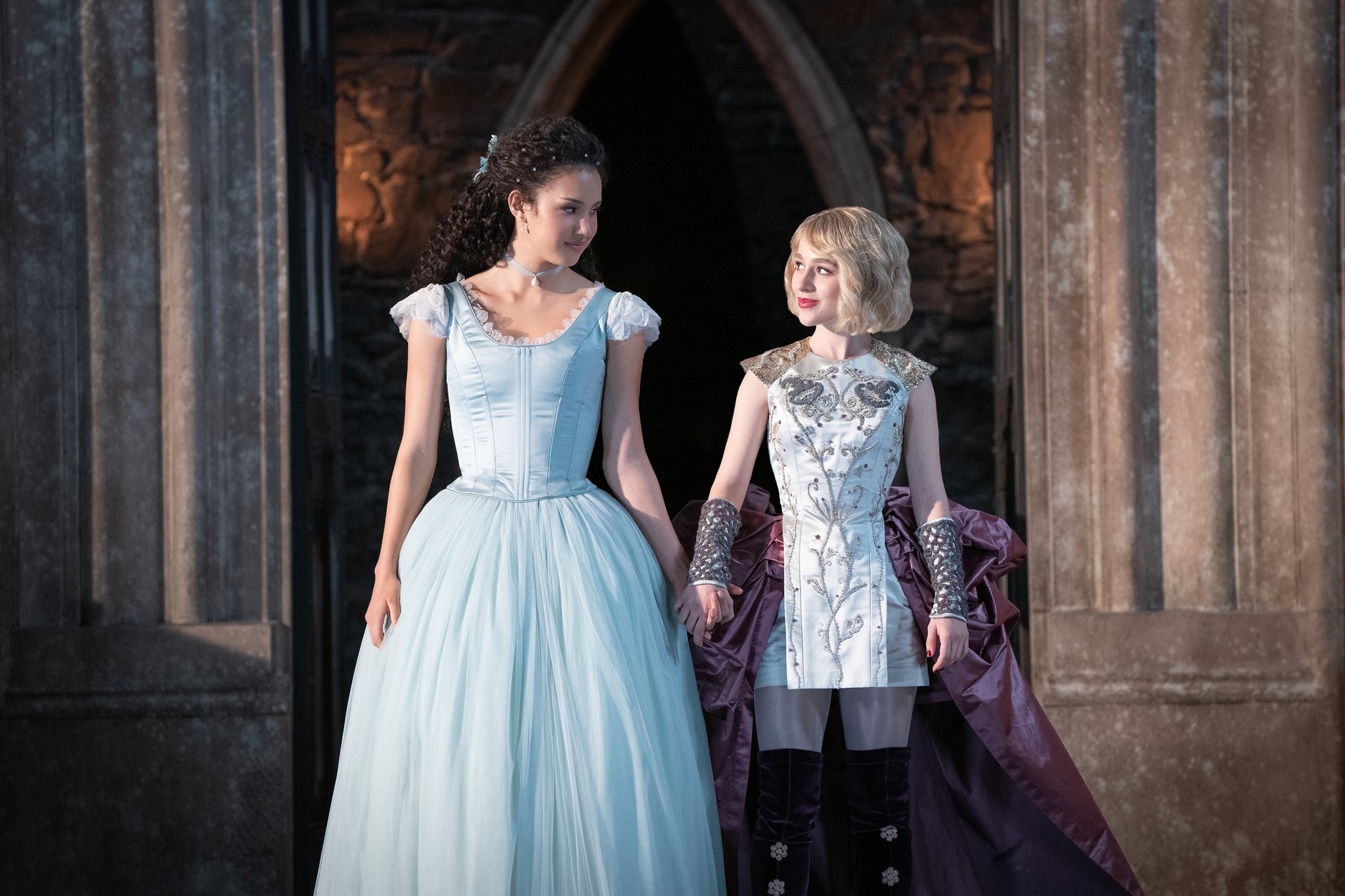 Image Source: Netflix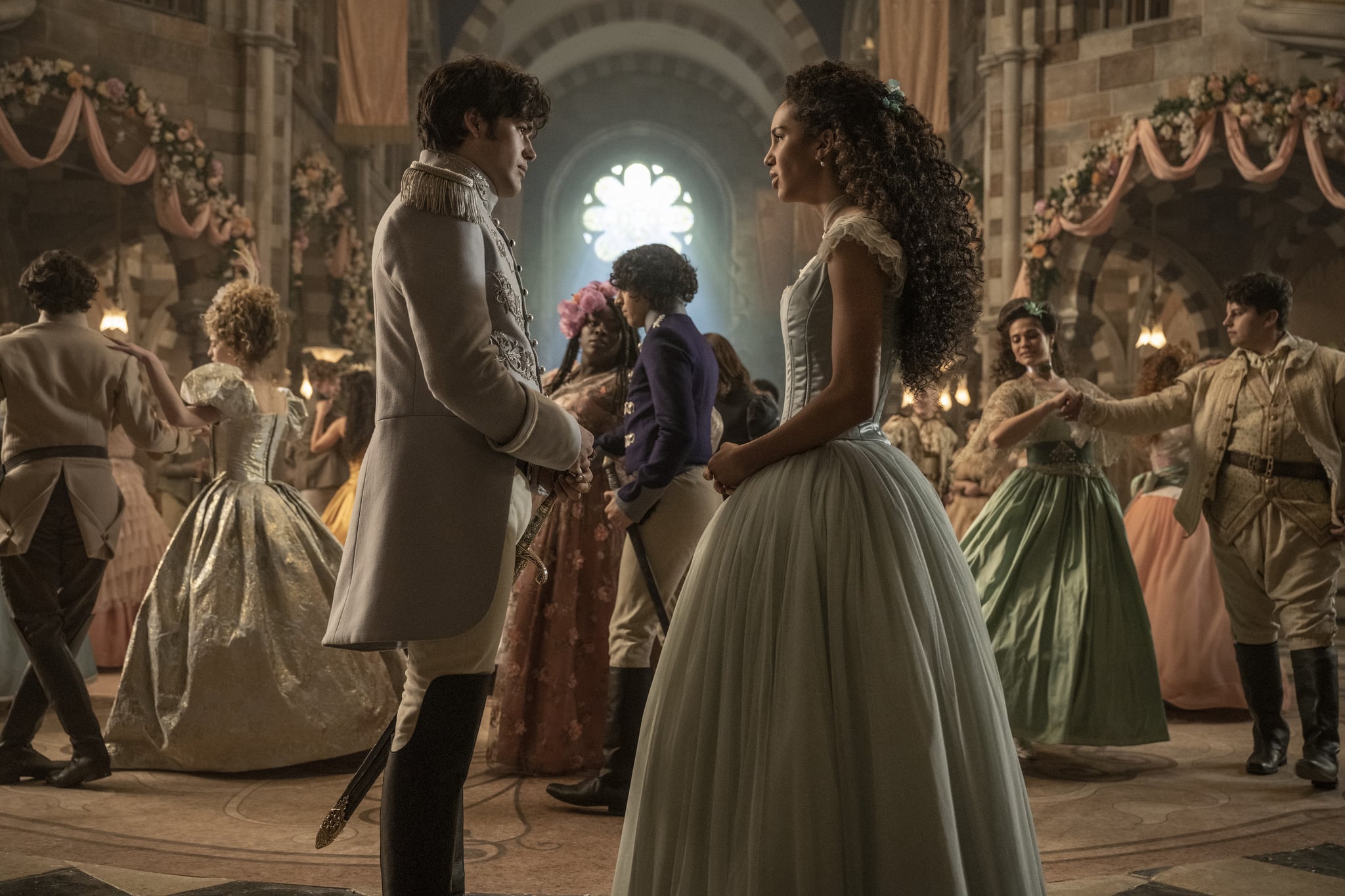 Image Source: Netflix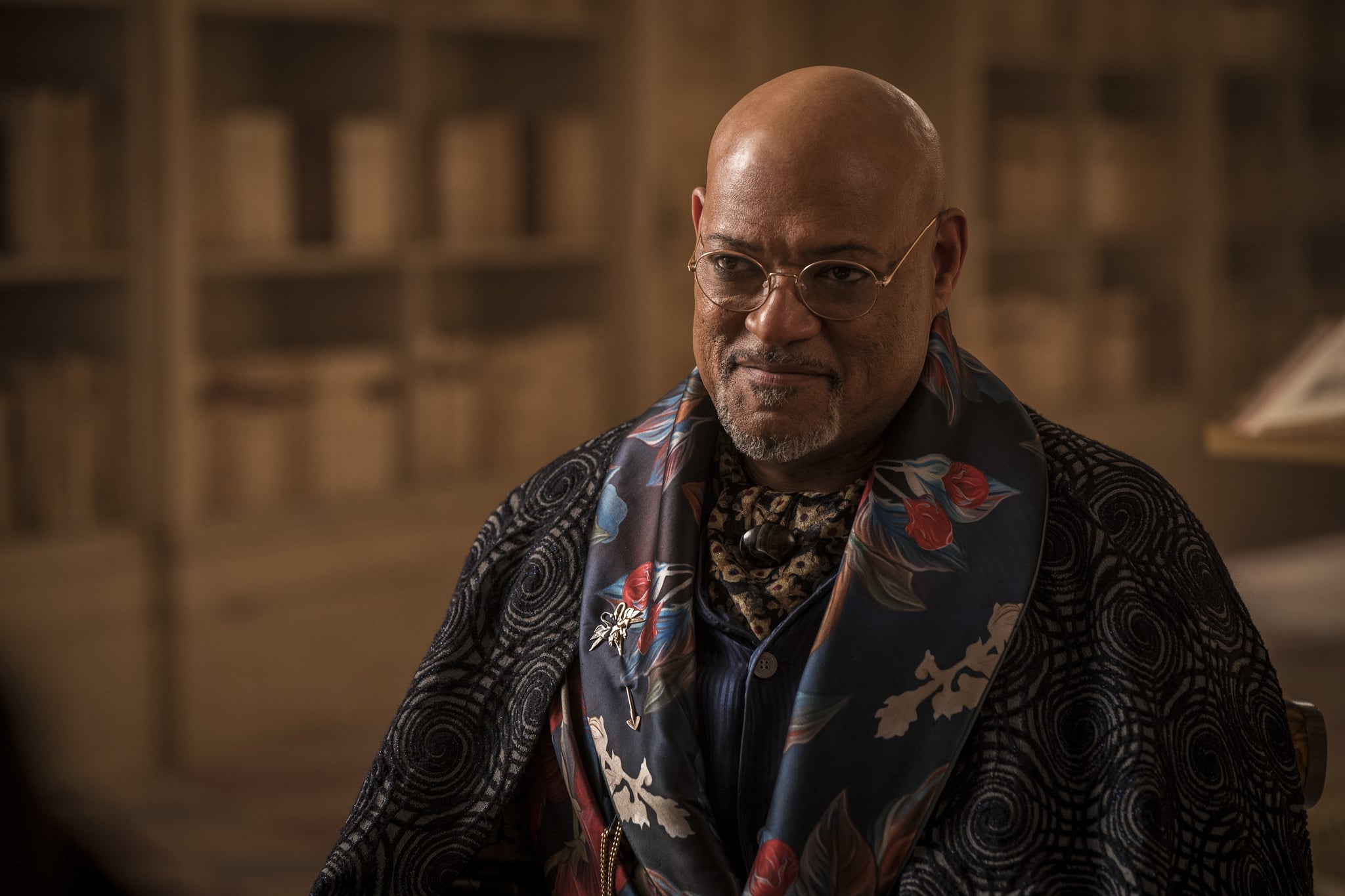 Image Source: Netflix