Content warning: The following story contains spoilers for "Only Murders in the Building."
Amid the bloodied handkerchiefs, Schmackary's cookies, and copious f-bombs in "Only Murders in the Building" season three so far, there are subtle Easter eggs referencing cast newcomer Paul Rudd — and they may have slipped right under your nose.
Rudd joins the Hulu series as Ben Glenroy, a douchey actor who leads Oliver's comeback Broadway play until he dies, comes back to life, and then dies again in the Arconia elevator shaft. (Yeah, it's a wild ride.) At Ben's funeral in episode two, a man named Gregg (Adrian Martinez) lures Mabel (Selena Gomez) and Charles (Steve Martin) into his home under the guise of wanting to help solve Ben's death. Turns out he's not one of Ben's security guards, but rather a crazed stalker with an apartment full of Ben-themed memorabilia — and this is where those Easter eggs comes into play.
Gregg's home has a cabinet topped with objects from Ben's projects and life in general, including the car keys from "Girl Cop" and a pair of Old Navy pants. As first noticed by Mashable, one of the keepsakes is a boxed "Ben Glenroy: Bat Mitzvah DJ" doll — a nod to Rudd's stint as a DJ for weddings and bar/bat mitzvahs before he made it big on screen. In case you were unaware of Rudd's DJ days, video footage of him performing at a bat mitzvah surfaced online in 2010, and he's since addressed the gig in several interviews. The Ben Glenroy doll in "Only Murders in the Building" has long hair, a yellow jacket, and black shorts, just like Rudd rocked in the aforementioned video clip.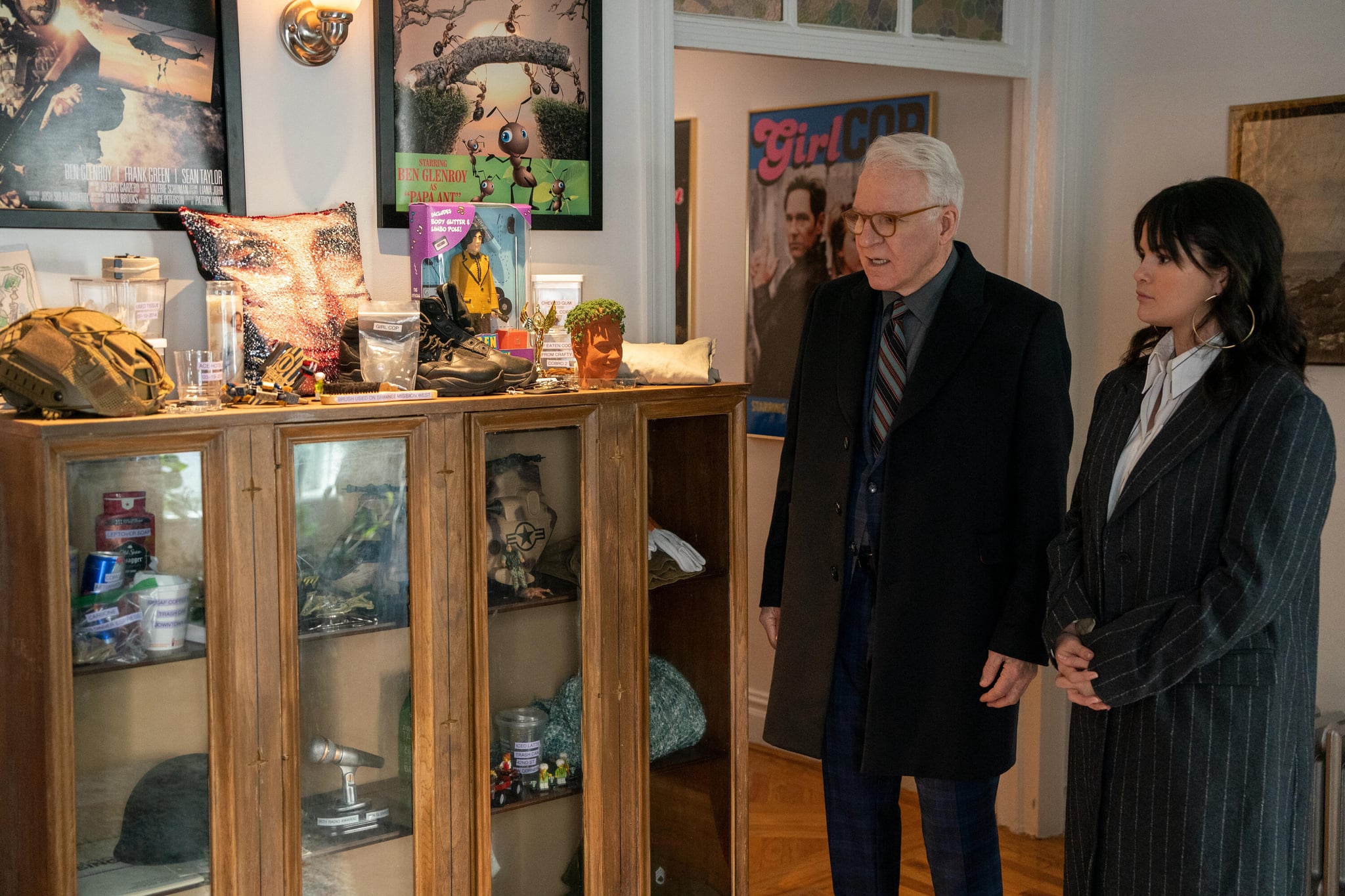 That's not the only hat tip to Rudd's past. Gregg's apartment walls are decorated with various movie posters, including one for a project called "Sex Panther." As a fan pointed out on Reddit, this could be inspired by Rudd's "Anchorman" character, who used an foul-smelling cologne called Sex Panther. Plus, a few steps away, just above the DJ doll, is a poster for "Ant Family Adventures," likely alluding to Rudd's role as Ant-Man in the Marvel film franchise.
With eight more episodes to go in "Only Murders in the Building" season three, we secretly hope the show references Rudd's storied career again while uncovering his character's murderer. Perhaps someone will dramatically yell, "As if!" in reference to "Clueless"? Or maybe there will be Easter eggs for other cast newcomers like Meryl Streep and Ashley Park? Anything's possible at the Arconia.