Nicole Scherzinger has been dancing up a storm since she first entered the spotlight with the Pussycat Dolls more than 15 years ago. However, it's not just Scherzinger's fancy footwork on stage that keeps her in such amazing shape. In a new video, Scherzinger reveals the exact workout routine she follows to keep her butt and legs toned.
Read on to discover the star's exact exercise plan. And for more on how celebs stay in shape, check out Serena Williams Reveals Her Exact Breakfast, Lunch, and Dinner to Stay Fit.
In a video posted to Scherzinger's Instagram on August 28, the Masked Singer judge and her boyfriend, trainer Thom Evans, perform a series of coordinated squats, lunges, kicks, and jumps to tone up their lower halves.
"Come on who's ready to make squats fun?! 🏋🏽‍♀️ Try this and tag us!" Scherzinger captioned the lighthearted clip.
For more superstar fitness tips, check out Cindy Crawford Reveals Her Exact Workout for Flat Abs.
In another clip posted to her Instagram, Scherzinger revealed another essential component in her fitness routine: cycling.
While rocking a rust-colored bikini, Scherzinger does a quick cycling workout, some weighted lunges, arabesques, and a little bit of twerking, for good measure.
RELATED: For the latest celebrity health and fitness news delivered to your inbox, sign up for our newsletter!
On June 2, Scherzinger shared a video of her dance-inspired workout with fans. In the video, Scherzinger does a series of Latin dance-inspired moves, split squats, high knees, inverted V crunches, and a little more twerking to top it off.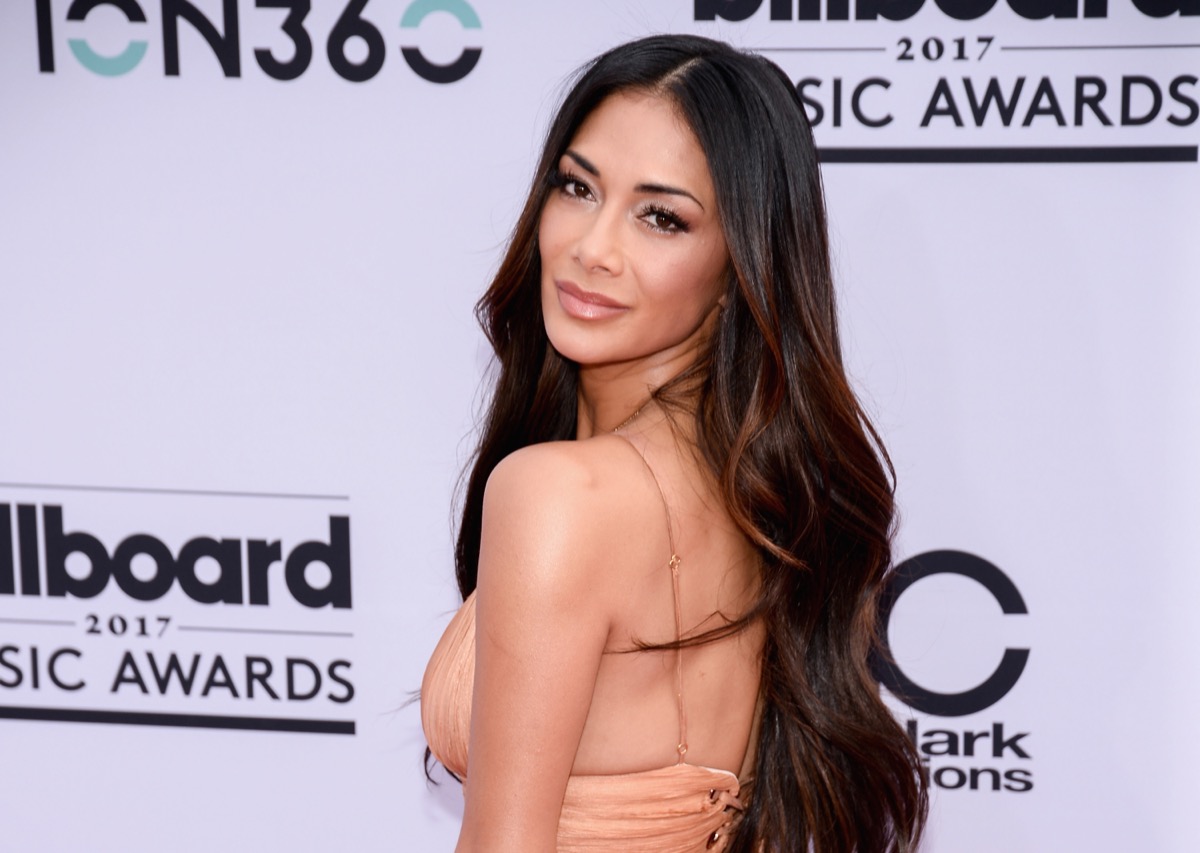 While exercise may play a major part in Scherzinger's ability to maintain her ultra-fit shape, it's not the only way she stays in top form.
In an interview with People, Scherzinger admitted that she relies on intermittent fasting to help her stay in shape. "When I'm really watching my weight, I refrain from eating late at night," she told the publication. For more on how your favorite stars stay fit, Vanessa Hudgens Reveals Her Exact Butt and Abs Workout.