Attention readers: the New York Times bestselling novel "Luckiest Girl Alive" is being adapted into a Netflix movie, out on Oct. 7. If the movie, starring Mila Kunis, is anything like the book, it will definitely keep you on the edge of your seat with its dark twists and turns.
"Luckiest Girl Alive," published in 2015, was Jessica Knoll's breakout novel, who says it was inspired, in part, by events from her own life.
If you haven't yet read it — or even if you have and just need a refresher — you've come to the right spot. Not looking for spoilers? Stop reading now!
What Happens in "Luckiest Girl Alive"?
The novel's main character is Ani FaNelli, a successful editor at a women's magazine who is engaged to her dream man. While her life seems perfect from the outside, we soon learn Ani is really TifAni and is struggling to deal with traumatic incidents from her past. Ani agrees to participate in a documentary about her time in high school, which ultimately sparks the unraveling of the perfect life she's created.
While filming the doc, she is forced to address two separate traumas: being sexually assaulted by her classmates and surviving a school shooting that was carried out by her friend, who she kills to end the attack. Through it all, she realizes her own power in confronting the truth and her abusers.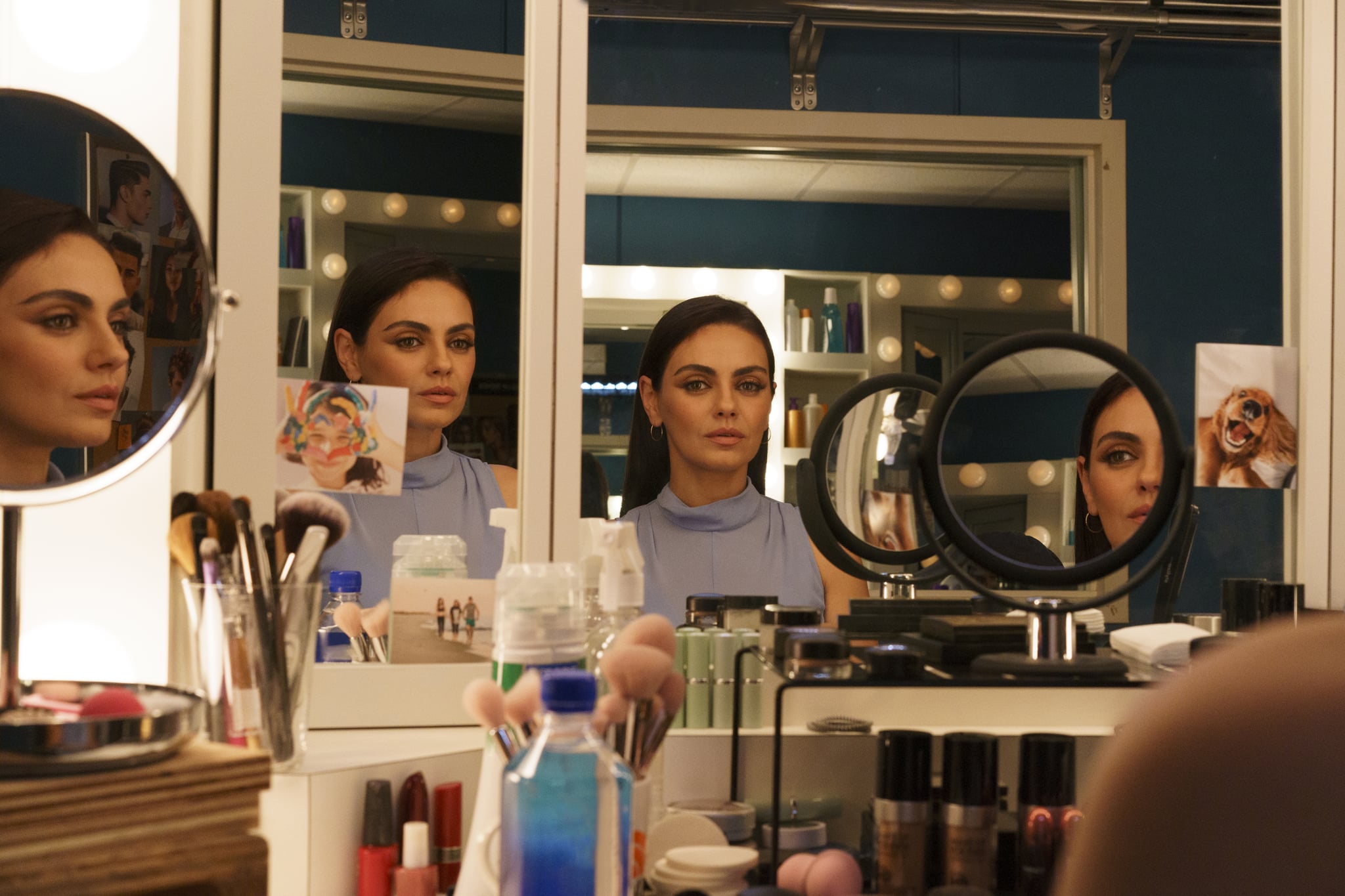 Image Source: Netflix
Who Is TifAni in "Luckiest Girl Alive"?
Ani thought she could run away from her past, and for a while, she's very successful at it. At 28 years old, she's engaged to the seemingly perfect Luke, a former quarterback and trust-fund baby. She lives in New York City and works in her dream job as an editor. But her new identity as Ani ignores her real background.
With three weeks to go before her wedding, Ani agrees to be in the film about her time as TifAni at Bradley High School to mark the anniversary of the school shooting she survived. Despite burying her memories of the experience, she convinces herself that she feels strong enough to speak about it with Luke by her side. But Ani really isn't ready for what revealing these truths will do to her life.
What Happens in Ani's Past in "Luckiest Girl Alive"?
The novel alternates between present day and Ani's freshman year of high school. When she's 14, she starts at a new school, Bradley, where she doesn't know anyone. Being a middle-class girl among very wealthy schoolmates, she very badly wants to fit in and be a part of the hip crowd. Shortly after school starts, Ani meets Dean, an older and popular boy on the soccer team, who invites her to a party. At the party, Ani is coaxed into getting drunk, and she is raped by Dean and two of his friends. What follows is a series of denials from Dean and his friends, plus bullying by the popular girls, who go out of their way to make Ani's life hell.
Ani finds comfort in her teacher Mr. Larson, who heard rumors about the assault and asked her about it. When confronted, Dean denies the allegations and accuses Ani of snitching, making her situation at school even worse.
She also develops a friendship with classmate Arthur, who is also an outcast and bullied by the popular crowd.
What Happens During the Shooting in "Luckiest Girl Alive"?
Ani confides in Arthur about all of the abuse she has suffered from Dean and his crew, and Arthur tells her that his friend Ben was similarly tormented by the same popular crowd, leading to his attempted suicide and being expelled from school. Ani is shocked when Arthur and Ben come late into Bradley armed with a bomb, guns, and a plan to exact deadly revenge. The two begin to carry out an attack targeted at the popular crowd. It only ends when Ani is forced to stop it by killing Arthur.
In the shooting, seven people are killed, including Arthur and Ben. Dean survives the shooting but suffers injuries. He tells detectives at the time that Ani was involved in the attack, altering the actual events of the showdown between himself, Ani, and Dean.
Why Does Dean Lie in "Luckiest Girl Alive"?
The producers of the documentary ask Ani if she'd be willing to have a discussion with Dean — who has written a book about his experience and is also appearing in the film — about her assault and the shooting. When Ani meets with Dean, she gets him to admit that he and his friends raped her and that he made up lies about her involvement in the school attack. Ani gets Dean's confession on tape.
How Does "Luckiest Girl Alive" End?
Throughout the process of filming and confronting her past, Ani's relationship with Luke begins to crumble. He doesn't believe that she was raped by Dean, and he didn't fully support her participation in the documentary. This causes Ani to call off her wedding to Luke in dramatic fashion — the night before, during her rehearsal dinner — leaving Luke and others in disbelief. In the end, we see a more empowered TifAni, who has found strength in her trauma.