Image Source: Kayvon Esmaili
Donielle Nash is making a name for herself. Some know her as the daughter of Emmy-nominated actor Niecy Nash, but the 27-year-old rising star has appeared in two Mindy Kaling-produced series — "The Sex Lives of College Girls" and "Never Have I Ever" — and recently popped up in an episode of her mom's latest crime drama show, "The Rookie: Feds." And she's looking to keep up the momentum.
Of course, Nash's mother partially inspired her own pursuit of acting, but another on-screen icon also influenced her: Raven-Symoné. "I wanted to change my name to Raven," she tells POPSUGAR. "She was so funny, and she dressed cute, and she was Black, and she was a little thick, and I was like, 'I've got to be that.'" Since then, Nash has had minor cameos in "The Soul Man," "Modern Family," "Superstore," and "Grown-ish," plus more prominent roles in Kaling's aforementioned Netflix and HBO Max productions.
In seasons one and two of "The Sex Lives of College Girls," Nash portrays Jayla, a friend of Whitney (Alyah Chanelle Scott) who occasionally delivers quippy one-liners. Her favorite season two scene was a slightly more serious moment when Whitney, Jayla, and Willow (Renika Williams) discuss Whitney's encounter with her biochemistry TA, who confused her with the other Black girl in class and cried upon confrontation about the mixup.
"He pulled the white tears card?" Willows responds, to which Jayla matter-of-factly chimes in, "If I had a dollar for every time that happened, I'd only have 63 cents because Black women make significantly less on the dollar." Nash hopes Jayla can continue unpacking similar microagressions with levity in the show's third season, should she be brought back on. "I don't know what the plan is, but I'm available if I'm needed for a few chuckles," she hints.
In season three, Nash also wants Whitney to gets the justice she deserves after that wild finale twist — you know, the one where she catches Kimberly (Pauline Chalamet) kissing her ex-boyfriend, Canaan (Christopher Meyer). "Obviously I'm not in the writer's room so I don't know how it's going to go, but I wouldn't be mad if Whitney slapped [Kimberly] and got her man back," Nash jokes.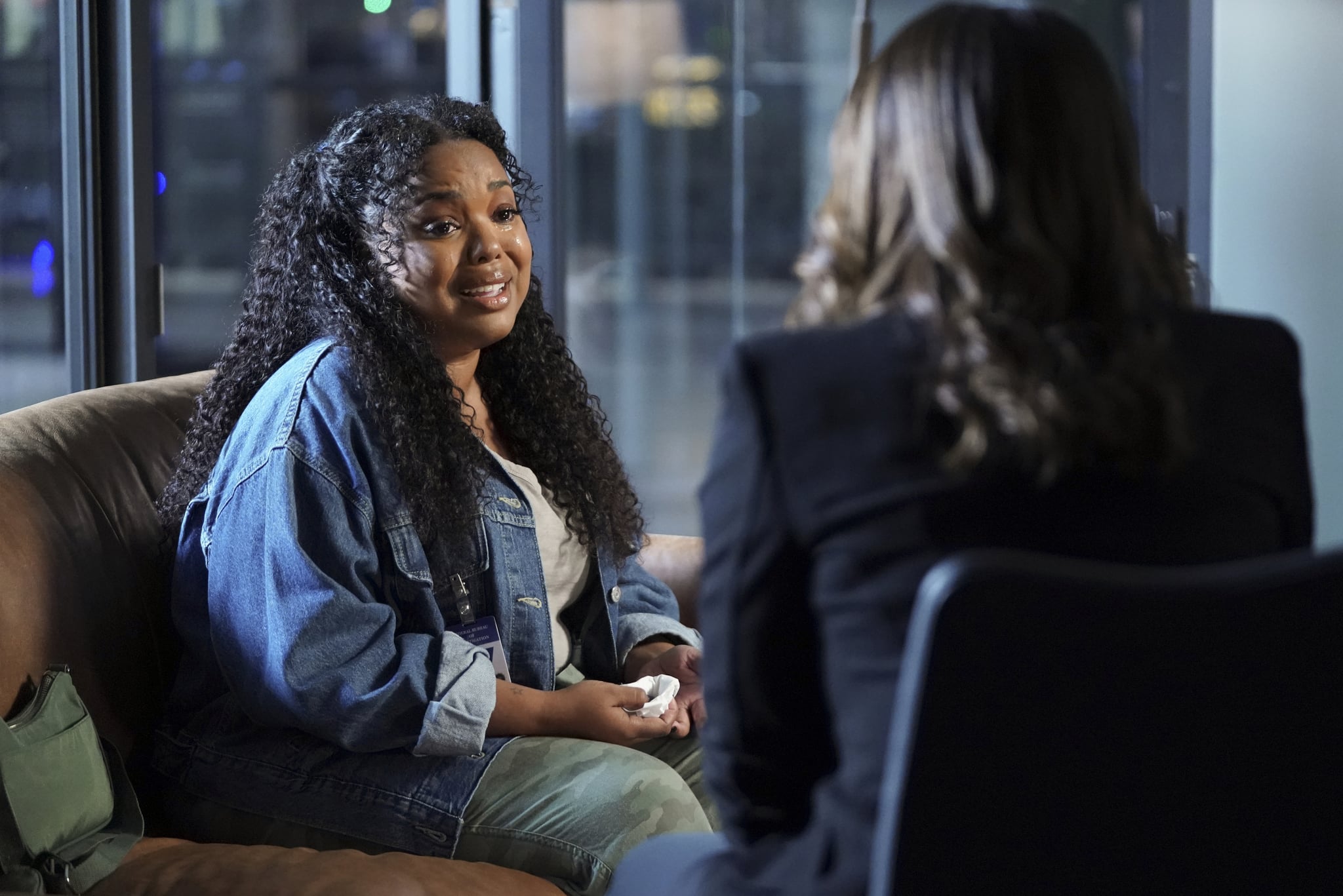 Image Source: Getty / Eric McCandless / ABC Donielle Nash in "The Rookie: Feds" with Niecy Nash.
Although Nash's dream is to star in her own sitcom, she's not afraid to dabble in dramatic roles. Take her cameo in season one of "The Rookie: Feds," for example. As Pamela, the roommate of a murder victim, she tearfully discusses the suspected murderer with FBI agents, including one played by mom Niecy. She likened acting alongside her mom to being a contestant on a cooking competition show judged by Gordon Ramsay. "It was very nerve wracking. It was a lot, but she was very warm and very helpful," she says, adding that Niecy helped her narrow down which audition tape to send in and coached her through crying for the camera.
Niecy has also doled out sage advice that Donielle has leaned on in times of self-doubt. "She always says to trust your gift," Nash shares. "I'm an over thinker, so I could do something and everybody in the room is like, 'That was great, that was so good,' but I'm like, 'I don't think so. I don't think I should do it again.' So she's always like, 'Trust your gift and your training and what you've learned.'"