Image Source: Getty / Ray Rochlin / Jamie McCarthy
With the countdown officially on for the fifth and final season of "Stranger Things," David Harbour, who plays Sheriff Jim Hopper, is already making suggestions for more Hawkins mayhem. "Stranger Things" creators Matt and Ross Duffer have confirmed a spinoff will happen in the future, although they did say it would be "different than what anyone is expecting" in an interview with Variety.
With no news on which characters the spinoff might include, Harbour has some thoughts. In an interview with GQ, the 47-year-old said: "At this point, I think Hopper is a character that can exist independent of me. If they wanna go back in time, forward in time . . . I'd love to see another actor play Hopper, and see what they can bring to it."
And who will that actor be? Harbour's top pick is "Euphoria"'s Jacob Elordi, who plays Nate Jacobs. "He could pull off being as handsome as I was at 20," Harbour revealed. Now that is a performance we'd like to see.
Harbour also dropped some insight into when we might get to see season five, revealing: "I think we'll [shoot] next year. They're finishing writing it this year, and they need to prep and stuff, so hopefully it'll be this year," Harbour said. "But I think that's the plan. So it'd probably come out mid-2024, based on our track record." So, only two years to wait, then. We'll be listening to Kate Bush songs on repeat until then . . .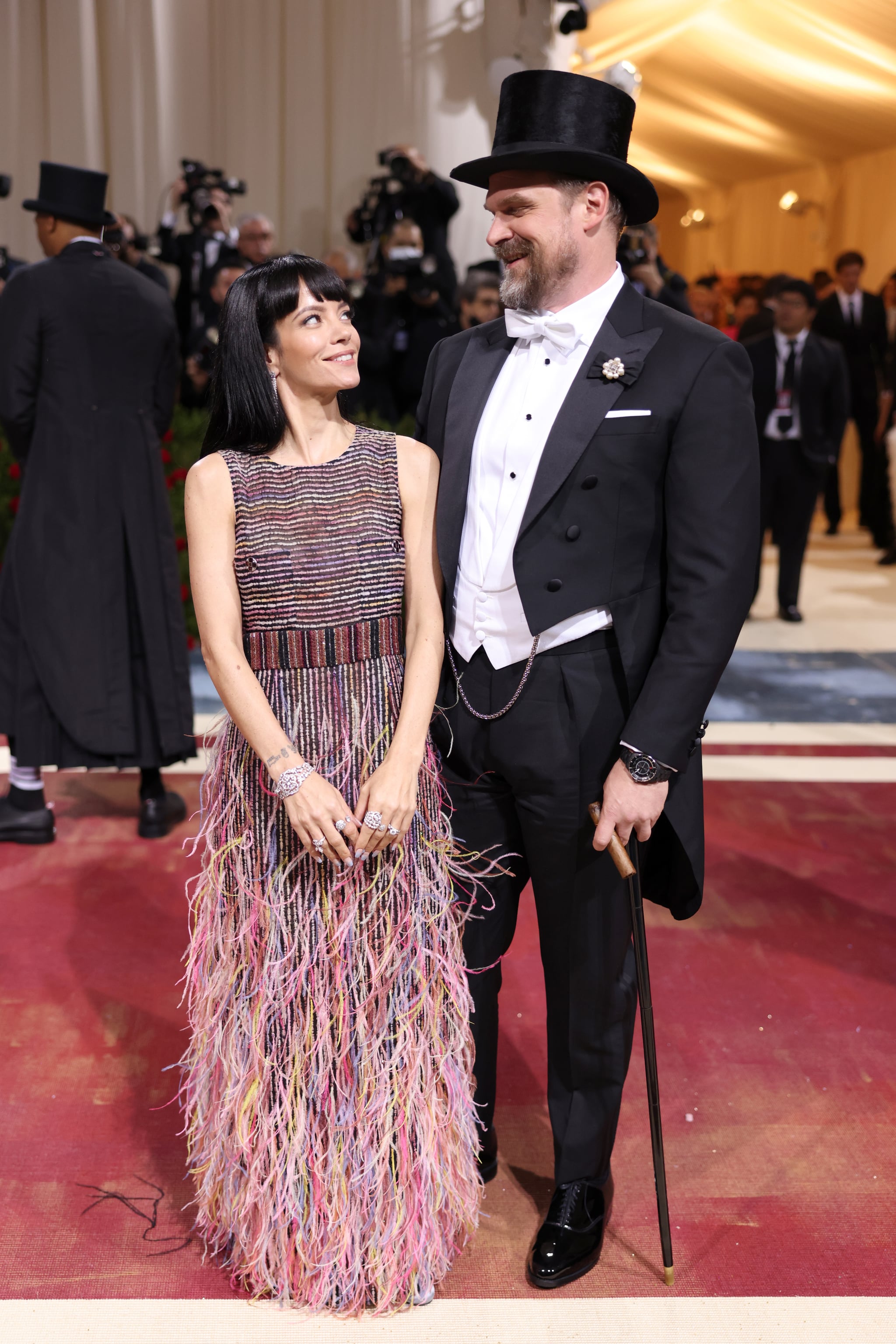 Image Source: Getty / John Shearer
Aside from the phenomenon that is "Stranger Things," Harbour spoke candidly of his relationship with Lily Allen. The couple, who married in an intimate Las Vegas ceremony in September 2020, met on celebrity dating app Raya. After texting each other, the pair went on a date at The Wolseley, a fancy London restaurant, when he realized she was "f*cking unbelievable."
And he even remembers the exact moment he fell in love with her. After joking that Allen claims she fell in love with him at first sight, it was date three that Harbour was struck with Cupid's arrow. "I was just in this phase, where I was like, 'I'm just going to be brutally honest about everything, because why lie?' And I told her something about my life, about my beliefs . . . " he explained. "It would take a really extraordinary person to be accepting of the things that I said. And I remember thinking: 'Wow, that's somebody I want to be around.'"