Mark Cavendish is focused on achieving far more than just one more Tour de France stage victory during 2023, explaining to The Times that he is still going at 37 simply because he loves racing and has a new opportunity at Astana Qazaqstan without the pressures and expectations of the past.
"The goal is winning. Not one particular win, it's winning," Cavendish made clear in a long interview with The Times (opens in new tab) before travelling to the Middle East to make his season debut at the Tour of Oman. 
"The Tour de France is what I've always set my career around, and from outside I'm well aware [what people will say]. We are at that point I can stand alone [from Merckx]. Another win at the Tour is everything to people but, for me, it's not one win, it's two or three, whatever I can do.
"For me it is quite simple. I can continue riding my bike, I can continue winning, so why not do it? I love it. I love racing. It's changed. The racing is not as enjoyable but I still love it."
The Times revealed that a Netflix documentary is in production about Cavendish's career, which began in 2005. There is a lot of ground to cover, including his development inside and outside the Great Britain track team, his Tour de France debut in London in 2007, his 2009 Milan-San Remo win, his world title in Copenhagen in 2011 and, of course, those 34 Tour de France stage victories. 
Cavendish has also faced and overcome huge challenges, including Epstein Barr Virus and clinical depression while in the toughest years of his career between 2017 and 2020. He fought back to win four stages at the 2021 Tour de France with Patrick Lefevere's QuickStep team, only to be snubbed for a Tour place in 2022 and then let go. 
He was set to lead the French B&B Hotels team in 2023, only to see the project collapse due to a lack of sponsorship. A surprise phone call from Astana Qazaqstan manager Alexander Vinokourov offered him an interesting lifeline and a new chapter in his career. 
Cavendish appears refreshed by Vinokourov's less pressured approach and is motivated for the season ahead, despite the recent public trial in Britain that brought back the trauma of a 2021 knifepoint robbery at Cavendish's family home.
"I feel I've been jumping through hoops for years," Cavendish said of his recent seasons.  
"First, the Dimension Data years when it was the team's fault I was sick but I got thrown under the bus for it. That hurt. Bahrain, even Quick-Step, I couldn't prepare, set a target. This is the first time I can set a goal and work towards it rather than feel I have to prove myself just to get the opportunity."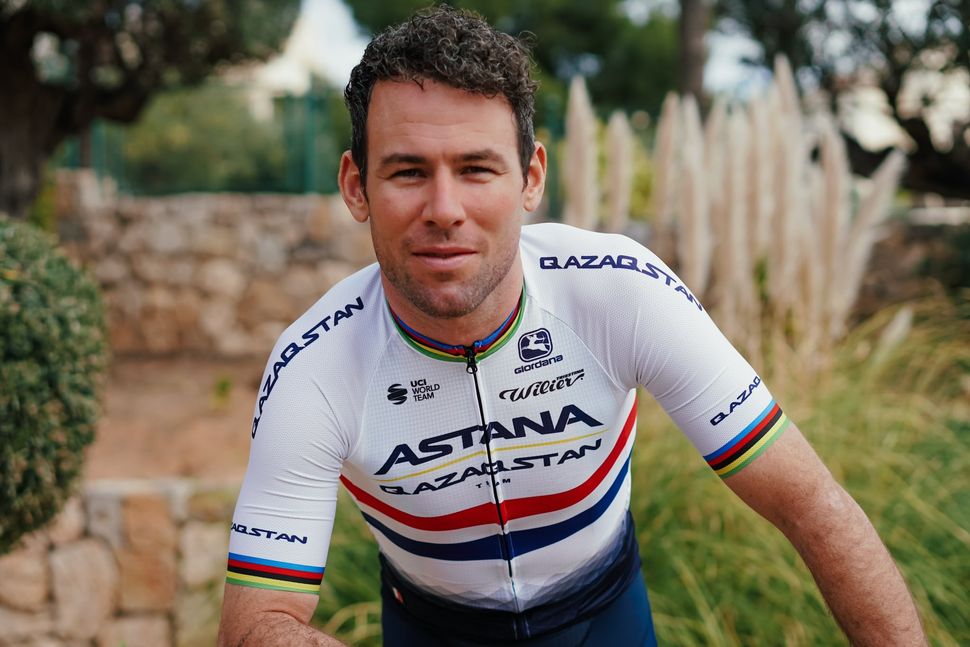 Cavendish finally signed with Astana Qazaqstan in early January after already attending a training camp, with Vinokourov giving him time to stay with his family at home around the time of the trial. 
The team are working hard to help Cavendish in the sprints, with Cees Bol also coming onboard as a lead out man and former sprinter and Champs Elysées stage winner Stefano Zanini as the team's sprint directeur sportif.
"I have been in teams where I have been idolised and that's hard. You feel isolated. You feel that pressure. I've been in teams where I have been kicked, not physically, but that's also not nice. Here I just feel respected for what I have achieved, what I can achieve, and as a person," Cavendish explained of his decision to join Astana Qazaqstan.
"Vino rang and said, 'What do you think? I won't be able to pay you what B&B would but come here, there's no pressure'.
"We talked about the benefits but also what happens if I'm not successful, how it goes the other way, and he just said, 'It doesn't matter. If we don't win, we don't win, but we go on trying.' Nobody had spoken to me like that in a long time, a really long time. 
"It's why it was nice talking to Vino. I felt I didn't have to justify myself, my career, my age. It's 'Can I win? Will I be happy?' There is pressure that comes with my name, and commercial aspects, but I just wanted fair compensation."
Vinokourov comes with his own baggage as a rider from cycling's darkest blood doping era of the 1990s but Cavendish is interested only in what he detects of the team culture now. 
"All I've seen is respect, not as in holding you high up but seeing that you are a person, not a commodity," he said.