L39ION of Los Angeles has launched the first of the three new cycling kits for 2023 in conjunction with Rapha. The brand says the team's mission has always been a simple one since its formation in 2019; to change the sport forever. 
The new releases will form three 'chapters,' each of which Rapha says is inspired by a different chapter in the team's history. Chapters two and three will follow later this year.
Chapter One focuses on the past, with a clean white design accompanied by feint words outlining the team's mission. The iconic black band lives on the left arm, and the team's name crosses the chest.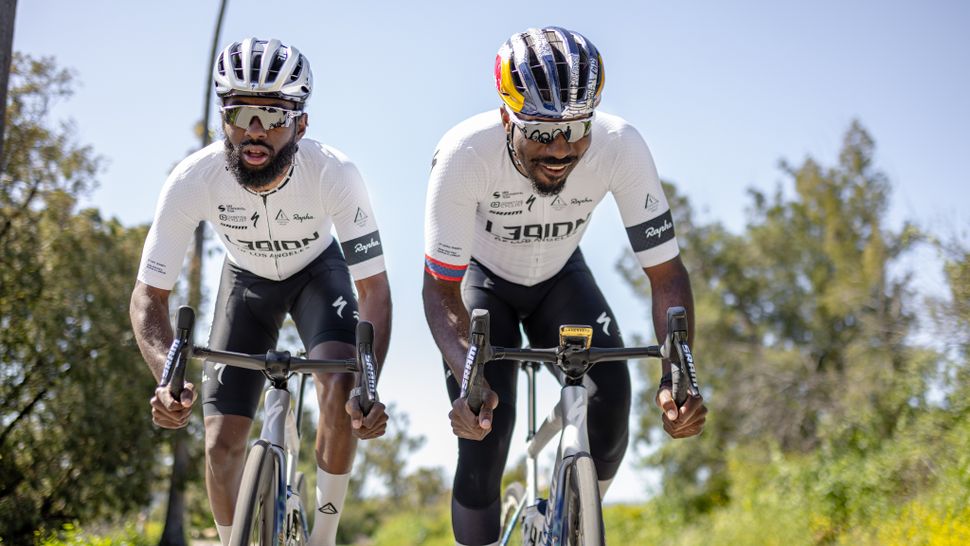 Rapha says the Chapter One release is about stripping back the kit and focusing on the simplicity of the team's original mission. When brothers Justin and Cory Williams set out to build their careers in the sport. 
The kit also features various symbols that highlight different stages of the team's history. Among them is a lion, which symbolises the team's fighting spirit and tenacity to reach the top. 
Justin Williams, Team Manager and Co-Founder of L39ION: "When we were getting started it was about inspiring the next generation and redefining how people saw the sport. Mostly it was about doing something different, impactful and fun. Cycling had stopped being fun for us so it was about creating a version that we could be proud of. I was searching for fulfilment."
The new range covers various items of Rapha Pro Team cycling kit including the redesigned Pro Team aero jersey, men's and women's bib shorts, a training jersey and a short-sleeved T-shirt. It also encapsulates accessories like Pro Team socks, bandanas and bottles. 
The new L39ION of Los Angeles collection can be found at Rapha.cc (opens in new tab).