Image 1 of 4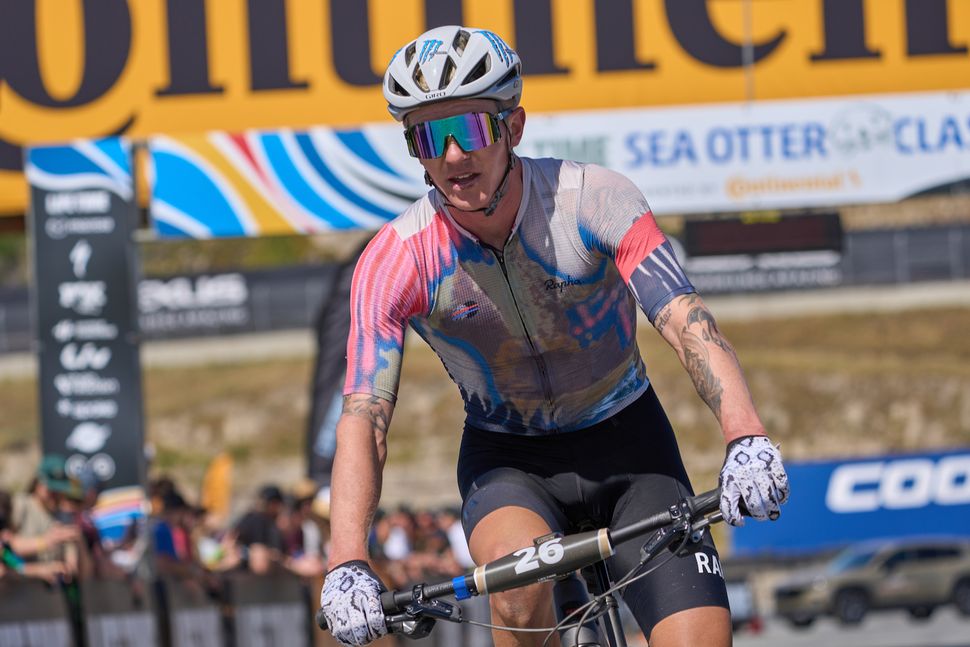 Image 2 of 4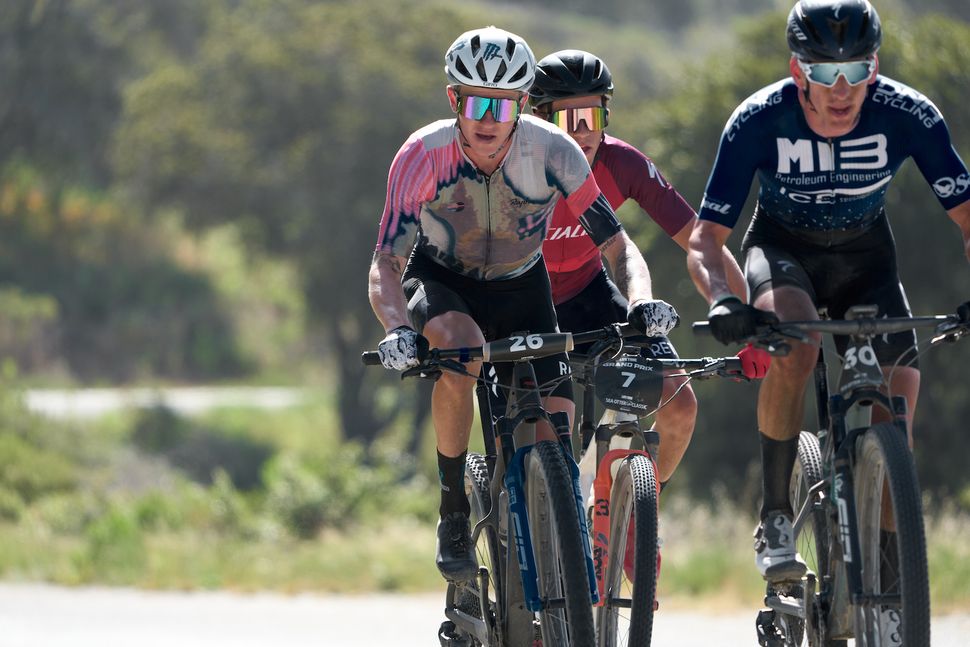 Image 3 of 4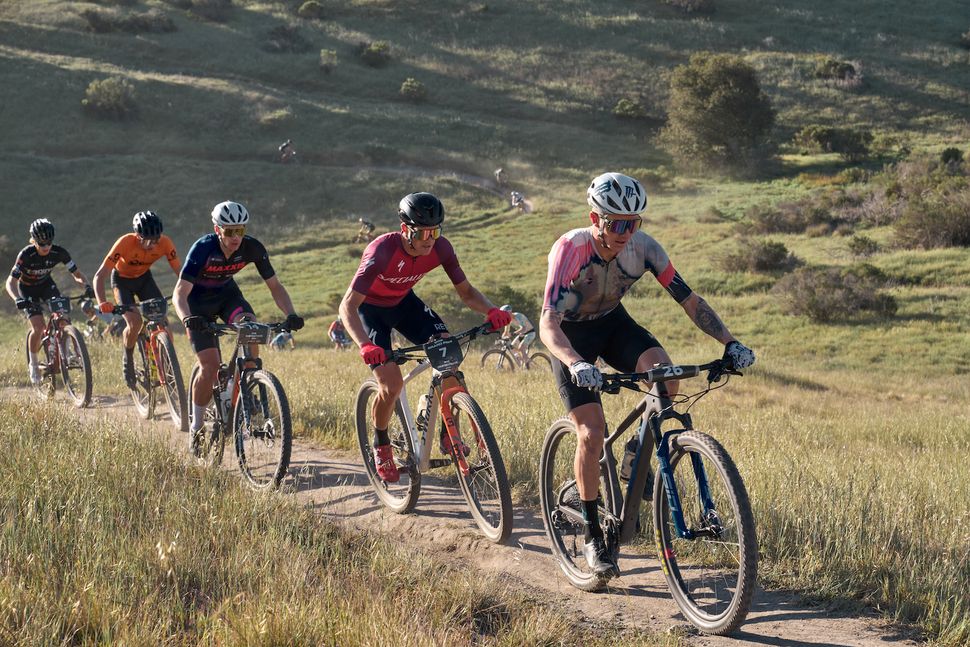 Image 4 of 4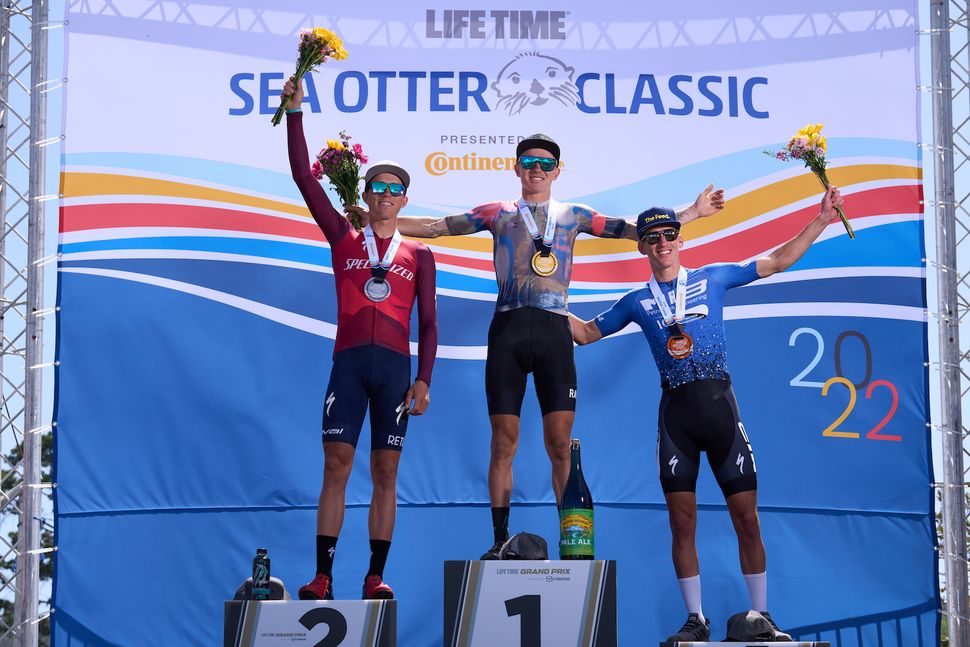 Keegan Swenson (Santa Cruz Bicycles) won the open men's division of the Sea Otter Classic's Fuego 80K XC race in Monterey, California. The champion of the men's 2021 USA Cycling Pro Mountain Bike Cross-Country Tour, Swenson completed the 80-kilometre mountain bike course in 2 hours, 55 minutes and 23 seconds.
Following 18 seconds back, Russell Finsterwald (Specialized Off-Road) secured second place, while Alex Wild placed third, another minute back. The trio of mountain bike specialists scooped up the top points to set the stage for the men's standings in the Life Time Grand Prix presented by Mazda series. The next round is scheduled for June 4 at Unbound Gravel 200 in Emporia, Kansas.
"This race has always been big, but there's more to it now. There's more at stake to win. I want to try and get those points before going into the longer gravel races, but I think consistency is what wins this series," said Keegan, who is taking time away from  World Cup XCO competitions to focus on the new off-road US series. He finished seventh at the 2021 Marathon Mountain Bike World Championships.
"I think they're [Life Time] bringing more eyes to the domestic scene and that raises us all up. I think together, we will do a good job lifting up the American cycling scene."
Seven riders had gone clear of the field on the first of two laps that wound over rolling hills and smooth singletrack at Fort Ord National Monument in northern California. Swenson attacked on the first big climb on the second lap to distance Finsterwald, and strung out the other chasers behind with large time gaps. 
The six-race, invitation-only series opened Saturday with a total of 60 riders vying for a season-ending $250,000 prize purse, shared equally among the top 10 in each category for men and women. The competition requires riders to compete in five of the six events to be eligible for the final payouts. 
Saturday's series opener featured 22 of the 30 men in the field. Among riders not competing was two-time US cross-country mountain bike champion Payson McElveen, who broke his collarbone at The Mid South. He switched gears to provide guest commentary for the FloBikes broadcast of the race on race day. 
Former Rally Cycling pro Rob Britton returned to action with a 10th-place finish. A number of other current and former road pros completed the race among the top 25: current riders for EF Education-EasyPost teammmates Lachlan Morton in 11th and Alex Howes in 15th, Adam Roberge (formerly with Elevate-Webiplex Pro Cycling) in 16th, Peter Stetina (formerly with Trek-Segafredo) in 21st and Ted King (formerly with Cannondale-Garmin) in 24th. 
Fuego 80K XC was the first of three mountain bike races included in the series, the other two coming in late summer, Leadville Trail 100 MTB in Leadville, Colorado on August 13 and Chequamegon MTB (40 miles) in Cable, Wisconsin on September 17.
Results – men open

| Pos. | Rider Name (Country) Team | Result |
| --- | --- | --- |
| 1 | Keegan Swenson | 2:55:23 |
| 2 | Russell Finsterwald | 0:00:18 |
| 3 | Alex Wild | 0:01:07 |
| 4 | Tobin Ortenblad | 0:04:27 |
| 5 | Andrew L'Esperance | 0:04:28 |
| 6 | Cole Paton | |
| 7 | Lance Haidet | |
| 8 | Kyle Trudeau | |
| 9 | Alexey Vermeulen | 0:04:46 |
| 10 | Robert Britton | 0:06:15 |
| 11 | Lachlan Morton | 0:06:17 |
| 12 | Ryan Standish | 0:08:02 |
| 13 | Stefano Barberi | 0:08:32 |
| 14 | Taylor Lideen | 0:08:33 |
| 15 | Alex Howes | 0:08:34 |
| 16 | Adam Roberge | 0:08:58 |
| 17 | Dylan Johnson | 0:09:00 |
| 18 | Bradyn Lange | 0:09:07 |
| 19 | Geoff Kabush | 0:09:10 |
| 20 | Blake Wray | 0:09:27 |
| 21 | Peter Stetina | 0:09:34 |
| 22 | Ian Lopez De San Roman | 0:11:30 |
| 23 | Canyon Emmott | 0:13:40 |
| 24 | Ted King | 0:13:45 |
| 25 | Tanner Visnick | 0:13:53 |
| 26 | John Borstelmann | 0:14:00 |
| 27 | Michael van Den Ham | 0:14:48 |
| 28 | Colin Strickland | 0:14:55 |
| 29 | Justin Martin | 0:17:32 |
| 30 | Jose Marin | 0:18:04 |
| 31 | Cory Wallace | 0:18:14 |
| 32 | Brian McCulloch | 0:18:16 |
| 33 | Henry Nadell | 0:18:20 |
| 34 | Cassius Anderson | 0:18:40 |
| 35 | Zach Peddie | 0:18:46 |
| 36 | Logan Kasper | 0:18:58 |
| 37 | Cody Cupp | 0:19:13 |
| 38 | Kiel Reijnen | 0:19:50 |
| 39 | Ian Schwing | 0:19:51 |
| 40 | Caleb Reese | 0:20:00 |
| 41 | Brandon Baker | 0:21:40 |
| 42 | Laurens Ten Dam | 0:22:13 |
| 43 | Justin Desilets | 0:27:04 |
| 44 | Sam Owens | 0:29:11 |
| 45 | Nicolas Jimenez | 0:29:46 |
| 46 | Alec Franco | 0:31:47 |
| 47 | Truman Glasgow | 0:31:56 |
| 48 | John Keller | 0:34:30 |
| 49 | Mike Nowak | 0:35:52 |
| 50 | Dillon Hollinger | 0:36:07 |
| 51 | Kevin Smallman | 0:37:55 |
| 52 | Bjorn Selander | 0:38:22 |
| 53 | Steven Bobrofsky | 0:39:03 |
| 54 | Ashton Lambie | 0:40:06 |
| 55 | Marc Potts | 0:40:31 |
| 56 | Thor Audiss | 0:40:40 |
| 57 | Christopher Baird | 0:42:55 |
| 58 | David Sweet | 0:44:46 |
| 59 | Joseph Kochlacs | 0:45:30 |
| 60 | Jacob Peterson | 0:46:08 |
| 61 | Emmett Gross | 0:46:31 |
| 62 | Seamus Woods | 0:50:37 |
| 63 | Justin Abbott | 0:52:25 |
| 64 | Sean Estes | |
| 65 | Kyle Kirby | 0:59:30 |
| 66 | Tyler Pearce | 1:01:35 |
| 67 | Miles Lamon | 1:03:08 |
| 68 | Mark Marquez | 1:24:13 |
| 69 | Justin Dillon | 1:25:18 |