For many amateur cyclists, a logical step in the cycling journey is to try your hand in a race. To some, racing provides a challenge and a clear set of goals to strive towards. This could be racing to improve personal best times in the local time trial, competing against others in a criterium, or pushing technical limits in a cyclo-cross or XC mountain bike race. Others simply enjoy racing for the camaraderie; racing gives you the chance to connect with other cyclists, participate in a supportive community, and make new friends who share a passion for the sport. 
Many people use racing to build skills, others simply enjoy the workout it provides – there's no denying you'll go harder in a race trying to follow someone's back wheel, than you can on your own. This coupled with the sense of accomplishment, having hung in there with the younger guys or having held your own with the elite women, can provide a sense of pride and achievement far beyond the physical aspect of the sport. 
However, cost is often seen as a barrier to racing. With brands launching new products all the time with claimed watt savings and 'free' speed, it can feel like the first race is an arms race that you'll never win. However, it absolutely needn't be. 
With 0% finance at Tredz, and the Cycle To Work Scheme offering up to 42% discount on the bike, components or accessories of your choosing, racing can be accessible to anyone.
To help you onto the start line of your local racing scene, here are five budget-friendly race-ready bikes, with the cost kept at approximately £1000, as well as some advice on upgrades that you can make to your own bike in order to make it race-ready. 
Five budget-friendly race bikes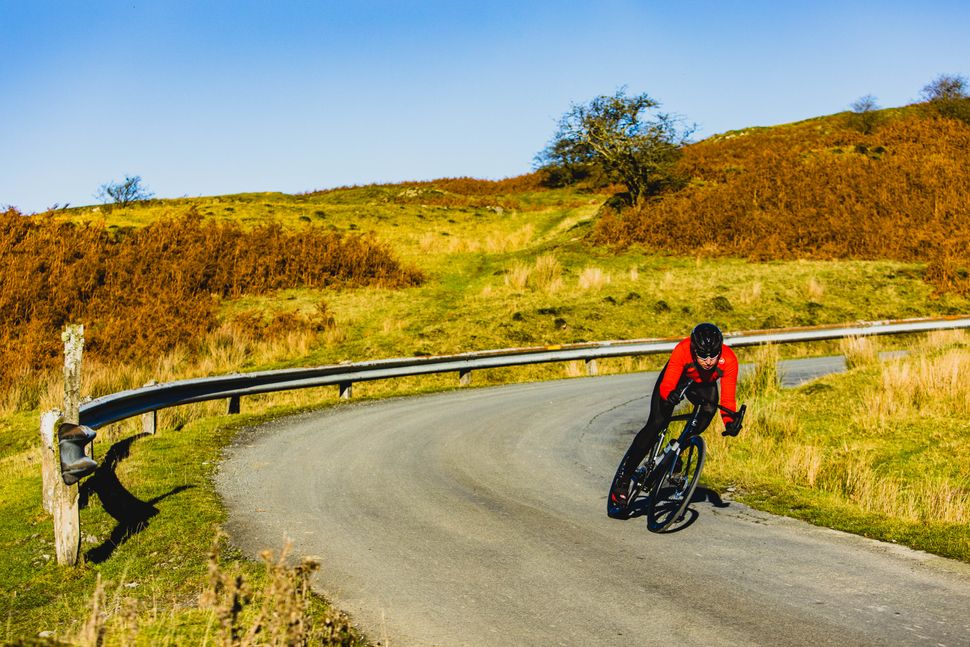 Make your own bike race-ready with these upgrades
What if you're reading this thinking: "But I already have a bike, surely I can just use that?"
Of course, the answer depends on what type of bike you have, and what type of race you're looking to enter. For example, a skinny-tyre drop-bar road bike won't be suitable for a mountain bike race, and vice versa. However, races such as cyclo-cross and gravel usually have some flexibility on the permitted equipment, but if you're unsure you should contact the race organiser to find out. 
If you find your bike is indeed suitable for the event at hand, then there are a few things you can do to ensure it's ready to race, as outlined below: 
1. Make it safe 
A race will put a greater amount of strain on your equipment than a typical ride, and a bike failure mid-race could result in you getting hurt, or taking out a fellow competitor.
Before any race you need to give your bike a once over, make sure it's safe to ride before hitting the start line. Tredz has an excellent end-to-end guide on this very subject, so study it, check your bike, and if you're unsure, seek the advice of a professional mechanic. 
How to make sure your bike is safe to ride
2. Make it comfortable 
Unless you're blessed with the fitness of Tom Pidcock, racing probably won't be comfortable per se, but that doesn't mean your bike should be adding to the discomfort. Especially racing over long distances, a comfortable bike can be the difference between placing well in a race and not finishing at all. 
Use our bike fit guide to ensure everything is set up perfectly for you, and check out Tredz's range of components, such as saddles and bar tape, that can transform your bike into an armchair ride.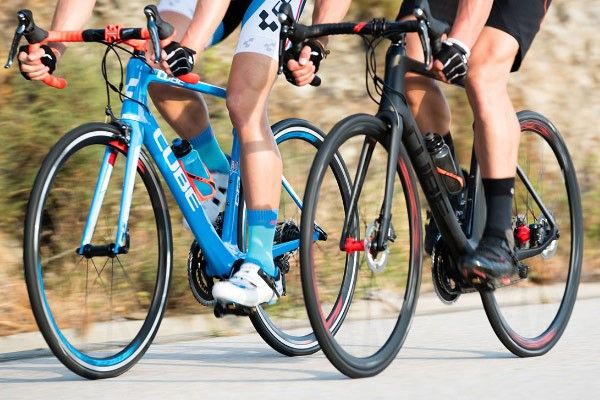 3. Make it faster
Here it is, the fun part. You've serviced your bike and made sure it's safe. You've adjusted the fit and now you can ride for hours on end without discomfort, and you're in the best physical condition you can possibly be for race day. Now it's time to make your machine faster. 
Because it's the fun part, this is the bit that most of us get hung up on, but in the interest of keeping the costs down, remember to consider how much difference a potential new component is likely to make. 
Where you'll find the best bang for your buck will depend entirely on the bike you have and the race you're doing. For example, if you're racing cyclocross then appropriate tyres will make more difference than most things. Tyres can make a difference on the road too, but if you're racing in time trials, then aerodynamic gains such as swapping your jersey and bibs for a skinsuit can mean significant time savings. If you're racing hill climbs, then aerodynamics still matters, but weight is often the more important factor. 
Tredz's guide to upgrading your bike is an excellent resource that will guide you, but an important note to remember is that you should never make a change for race day without testing it during training first. You don't want to find out five miles into your 100-mile event that your new saddle is more akin to a razor blade.