Linda Jackson, founder and CEO of To the Top Cycling LLC, confirmed to Cyclingnews that EF Education-TICBO-SVB will fold at the end of 2023. She also confirmed that the team's current Women's WorldTeam licence will not be assumed by another team going forward and that all riders and staff are free to join new teams in 2024.
"It is with deep regret that I confirm that I have not been able to secure the sponsorship needed to maintain my world tour licence," Jackson said.  
"Trying to find sponsorship was just too difficult following SVB's collapse in March, given the overall economic environment at the time. I let my riders know early on that they should be looking for other opportunities as my main priority was to be transparent and assist them with transitions to other world tour teams versus dragging out the sponsorship hunt to the 11th hour."
The team lost long-time sponsors Tibco and Silicon Valley Bank due to "recent economic challenges and events" after the bank's collapse earlier this year. The two companies had supported the women's team, run by Jackson, since 2008, while Cannondale has been her team's bike partner since 2020. 
EF Education joined Jackson's programme as a co-title sponsor at the beginning of the 2022 season and through to the end of 2023. However, the EF Education-TIBCO-SVB team has always been owned and managed by Jackson and her management company To the Top Cycling LLC. 
While the EF Education-EasyPost men's WorldTour team was originally managed by the Slipstream organisation, it is now owned and managed by EF Pro Cycling.
EF Pro Cycling announced in June that they will start a new women's team, racing as EF Education-Cannondale, and that it will begin as a Continental women's team in 2024. 
Cyclingnews asked EF Pro Cycling if they had attempted to assume EF Education-TIBCO-SVB's Women's WorldTeam licence from Jackson and To the Top Cycling LLC, or if the two teams would be working together in some capacity. However, a representative of EF Pro Cycling said all questions regarding the team's licence should be addressed to Jackson.
Jackson confirmed to Cyclingnews that there will be no links between her EF Education-TIBCO-SVB WorldTour team and the new EF Education-Cannondale Continental team in 2024 and that her current programme will end.
EF Education-TIBCO-SVB's European Manager, Christel Herremans, told Sporza that the staff of Jackson's current team are not permitted to work for the new EF Education-Cannondale team for up to two years, which was a clause that formed part of a signed contractual agreement between the staff and team.
Jackson told Cyclingnews that while she is not at liberty to discuss contractual agreements, neither she nor EF is enforcing any contract clause that would prevent a rider or staff member of EF Education-TIBCO-SVB from being hired at another programme in 2024.
"I have just announced that I have been unable to secure sponsorship to renew my WorldTour licence, and currently have no plans to operate a Continental team either," Jackson said. 
"As you can see, the hiring of Veronica [Ewers], and possibly other riders, neither I, nor EF, are enforcing any contract clause that would prevent them from hiring EF-TIBCO-SVB staff or riders and they are free to contact the new EF Education-Cannondale team regarding work for next season. I have no say or influence on which members, riders or staff, from this year's team they choose to hire for 2024 and beyond."
Ewers was the only rider with a current contract with the EF Education-TIBCO-SVB team that had a contract through 2025, while all other riders were contracted to the end of 2023.
Ewers was the first big signing announced to the new women's team EF Education-Cannondale, set to launch as a second-tier team next year. The team has since announced four additional riders, including Coryn Labecki, Nina Kessler, Noemi Rüegg and Megan Armitage, along with its general manager Esra Tromp.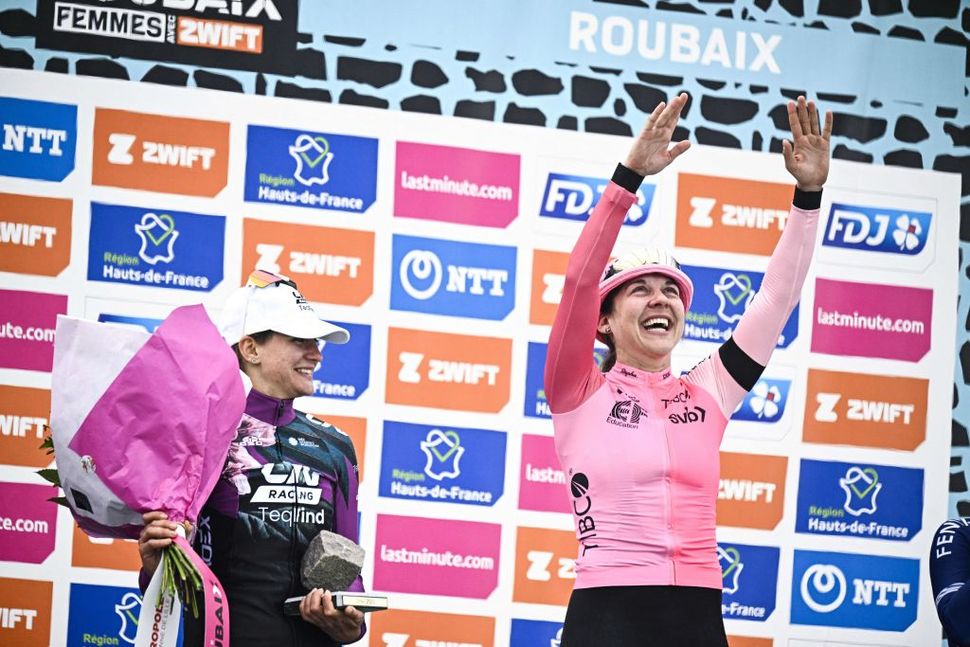 Long-time women's team comes to an end
Jackson is one of the most successful female professional cyclists to have come from Canada, and since retiring in 2000 dedicated the next chapter of her career to creating opportunities for American and Canadian women to pursue their Olympic dreams. 
Known as the longest-running women's team in North America, EF Education-TIBCO-SVB succeeded for almost two decades as one of the most prominent teams from the US, with Linda Jackson at the helm of the programme. She is one of the only women to own and manage a current Women's WorldTeam.
The team originated in 2004 out of a local bike shop in Palo Alto and has been the home team for riders like Brooke Miller, Megan Guarnier, Skylar Schneider, Lauren Stephens, Kendall Ryan, Lex Albrecht and Alison Jackson, just to name a few.
Jackson's mission since the team began 19 years ago was to provide opportunities for women to compete in world-class cycling and in their pursuit of racing at the Olympic Games. Her goal has been to steadily improve the team without losing focus on its developmental roots.  
The team grew gradually each year, eventually rising to the WorldTour in 2022, the highest level of the sport. Over nearly 20 years of racing, the team achieved many significant podiums, including almost 70 national championship medals and 20 medals at major events across Worlds, Olympics, Commonwealth Games. 
This year, the team has had exceptional success and took its biggest-ever win with Alison Jackson at Paris-Roubaix Femmes.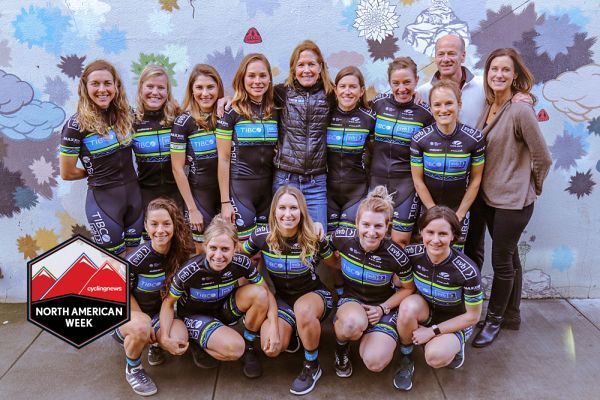 Statement from Linda Jackson, founder and CEO of To the Top Cycling LLC:
I am very proud of what we accomplished over almost two decades with TIBCO Software and Silicon Valley Bank. We definitely started from scratch with grassroots support, local riders and a budget of under $30,000. When I first started with the PAB women's team, we weren't even in the national circuit. In 2005 we were ranked as the 60th  team in North America. In 2006, we won our first national level race with Brooke Miller at the Nature Valley Grand Prix and moved up to the 24th ranked team in North America. By 2009 we had won several nationals championships and had risen to the #1 team in North America.
We expanded our international racing in 2010 and began generating meaningful results immediately. In 2018 we had our first World Cup win with Kendall Ryan winning a stage of Amgen's Tour of California. In 2021 we won our first World Tour stage with Kristen Faulkner at the Tour of Norway, and this year we won our first Monument, with Alison Jackson at Paris-Roubaix.
Our competitive advantage was in the early identification and development of talented female road cyclists.  We focused on North American athletes where possible and provided them with a development pathway from the North American circuit to the more challenging European circuit. We were a launching pad for numerous elite level athletes over the years including Alexis Ryan, Brodie Chapman, Brooke Miller, Chantal Blaak, Kendall Ryan, Krista-Doebel Hickok, Jasmin Glaesser, Kristen Faulkner, Lauren Stephens, Megan Guarnier, Samantha Schneider, Sarah Gigante, Skylar Schneider, Veronica Ewers and most recently Zoe Backstedt. Other notable riders that spent a substantial part of their racing careers with us include Jo Kiesanowski (eight years) and Meredith Miller (five years). Rachel Heal (Hedderman) rode for us in 2008 and went on to be our Sports Director from 2019 through 2021 and our General Manager for the past two years. Patricia Schwager raced for us from 2014-2015 and has been working for our team since she retired in 2015.  Both Rachel and Paddy, and the rest of our management and staff, were significant contributors to our team's success.
Our sport has grown tremendously over the past two decades, especially in the past several years. Women can now not just race their bikes out of passion but do so while earning substantial income befitting of elite, professional level athletes. As a result of the money now coming into women's cycling, over the next five years we should see much needed growth in the number and caliber of women entering the sport. The UCI deserves substantial credit for propelling women's cycling forward.  We now have the media attention that we fought so hard for these past few years.  It was really exciting to watch the emerging Continental teams in this most recent Tour de France avec Zwift, and the World Championship road race was a thrilling battle of female cycling legends.
I thank TIBCO and SVB from the bottom of my heart for everything they did for our team and our sport. They were early adopters of supporting women in sport and their support of our team mirrored their support of women in the workplace. I am also very proud of the role we played in the development of our sport.  In total, we helped over 100 elite level women pursue their goals of becoming top international competitors.  The skills they learned while racing will help them in every facet of life.
It took a village to grow this team, and I thank all that were involved from the beginning and supported the team's growth along the way.  The team has been my life for 20 years.  I'll deeply miss being immersed in the progression of women's cycling, but I look forward to watching the sport evolve and hope that over the next 18-24 months, as our economy improves, I can find partners that can allow us to recreate our successful history.
As far as what is next for me, I have been asked many times if I am going to retire.  I read a recent article on Phil Liggett turning 80, and people asking him when he was going to retire. He's got a few years on me in the sport, but I loved his response, and I feel the same way: "…what do I retire from, this is my life."