The Long sleeve Merino Baselayer is the warmest base layer offered by the British brand Albion and is the sole long-sleeve base layer in the range. 
Depending on who you ask, Albion is generally accepted as being the earliest known name for the island of Britain. Albion the cycling clothing company hasn't quite been around that long but draws inspiration from the name. The company does claim however to focus on making cycling kit for British conditions where the weather is often changeable. 
The Merino base layer is made in Italy for Albion and featured a merino wool blend. The makeup is 75% merino, 18% nylon and 7% elastane. The Long Sleeve base layer is described as a mid-weight base layer and is similar in weight and thickness to the MAAP Thermal base layer. The Thermal is priced at £60 / $72 / €68 and is available in the black version which I tested or dark slate colour. It's available in both mens and women's versions. 
I've spent months this winter riding in a range of winter base layers to see how they fared in the cold. Many of which I have included in our best cycling base layers guide.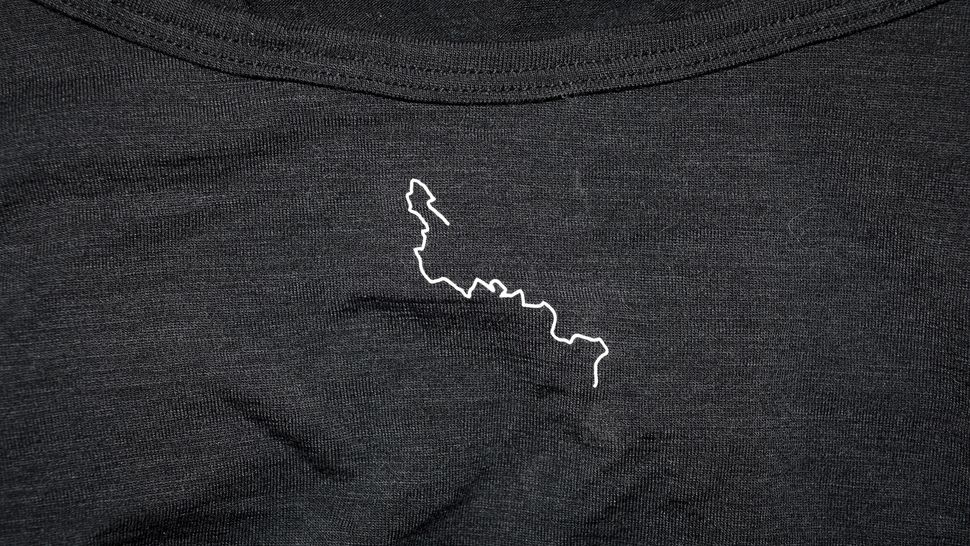 Specification: Albion Long Sleeve Merino base layer
Price: £60
Material: 75% merino wool, 18% polyester, 7% elastane
Available sizes: XS-XXL
Colours: Black / Dark Slate
Design and Aesthetics 
I wouldn't say the Albion Thermal base layer is a super tight, performance-focused garment. Its fit is more along the lines of tight fitting t-shirt than a race base layer. That said, the elastane content provides a good amount of stretch despite the looser fit. Its a similar cut but a lot more stretchy than the Galibier barrier base layer I recently reviewed. It also features a scooped neck which reminds me of mid-2000s UK Indie band fashion (I'm not knocking this). The sleeve and hem length are both spot on and in the size small I tested tucking the hem into tights and arranging the cuffs with jacket sleeves was really easy. 
Neat flat lock seams run up the side of the torso and join the arm seams where they are sewn onto the torso. There's some small, subtle Albion branding and logo and a small soft label just above the hem. The Albion logo itself could be a climb, road or section of Britain's coastline. 
This is a Merino blend base layer and the piece does feature 75% Merino wool content. It's really soft to the touch but the Merino properties extended further than just softness. Merino wool is the wool of the Merino sheep, it's both thinner and softer than regular wool and does a good job of neutralising odours and transporting sweat or moisture away from the wearer.
Albion also stands by its kit and offer a free repair service should your garment need it as well as offering a DIY repair kit where the customer only pays the shipping cost.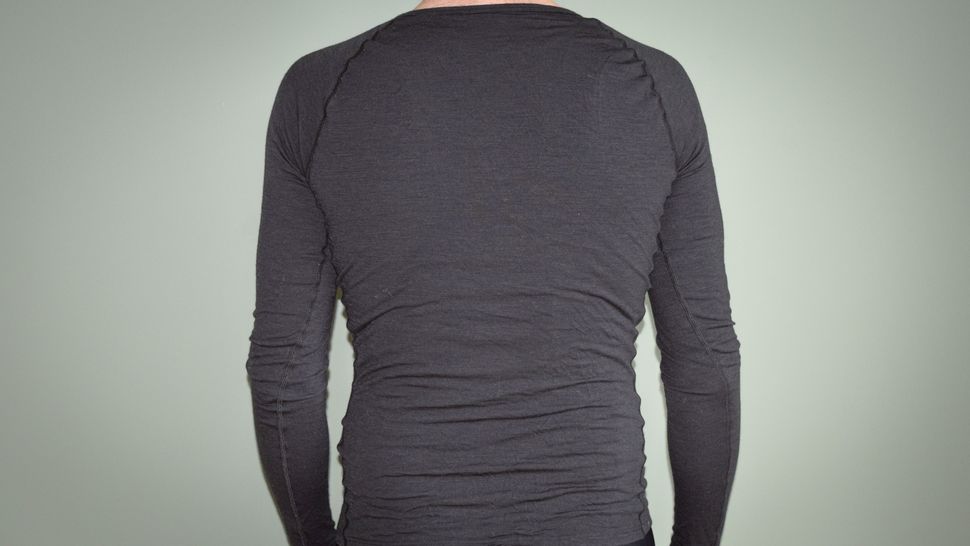 Performance 
The Merino base layer performed well in use over a range of temperatures. It's close fitting enough that it sits nicely under a jacket or as part of a few thinner layers in a more complex system. I probably wouldn't wear it under a tight-fitting jersey but you can wear it with a wide range of kit options. 
I did find it slightly scratchy when pulling it on for the first few minutes. I assume due to the wool content, but this feeling disappeared quickly and became something of a non-issue. It was most present when I pulled on the Merino thermal for the first time. 
I didn't wash the base layer after a couple of rides to test the merino properties and it did stay smelling fresh I have to say. One ride was in slightly warmer conditions and I did get a bit of a sweat on. With this in mine the Thermal may be a good option if you ride consecutive days on a tour/bike packing etc. 
Warmth-wise, I never found it lacking, and, with the right layers, it will keep you snug. I'd probably go for a slightly higher neck on really cold days for a bit more protection but the slightly lower neck cut didn't cause me any issues in British conditions.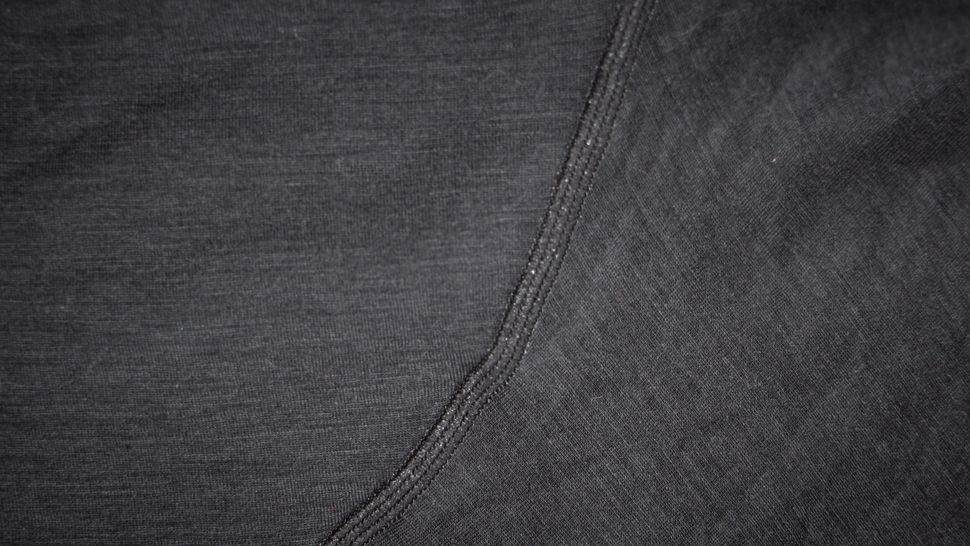 Verdict 
The Merino Thermal base layer uses 75% merino content to keep you feeling snug and warm. I didn't have any issues wearing it down to single digits. The cut is such that you could even wear it off the bike or as a single layer if you wanted to. 
It kept me warm and snug on some cold rides and stayed smelling fresh without being washed for a few rides. If you want a long sleeve merino base layer for winter and cooler conditions the Albion will serve you well. 
Swipe to scroll horizontally
Testing scorecard and notes

| | | |
| --- | --- | --- |
| Design and Aesthetics | Stylish design that uses a high merino content | 8/10 |
| Value | £60 gets you a high merino content and impressive warmth | 8/10 |
| Sizing | My size small was nicely cut and fitted well | 8/10 |
| Warmth | I never found it wanting in the warmth department | 8/10 |
| Comfort | Scratchy at first then really comfortable | 7/10 |
| Overall | Row 5 – Cell 1 | 78% |