The Glasgow UCI World Championships this year marks the first time championships for all cycling disciplines have taken place at the same time, in a combined 'mega championships.'  
The championships will no doubt see Glasgow and various parts of Scotland enjoy a festival of cycling and Canyon has decided to get involved, celebrating Scotland's rich heritage with a series of limited edition tartan-themed paint schemes for selected athletes as they do battle along their respective race routes for a coveted rainbow jersey. 
It would appear to have ended the decades-long search for tartan paint, but the long weight, sky hooks and skirting board ladders remain at large.
Tartan itself, defined by the Oxford dictionary as "a pattern of squares and lines of different colours and widths that cross each other at an angle of 90 degrees, used especially on cloth, and originally from Scotland," carries a strong cultural significance in the country, and stretches back several hundred years. 
We understand it's also fairly tricky to make the pattern fit and look good around a curved tube on a bike frame.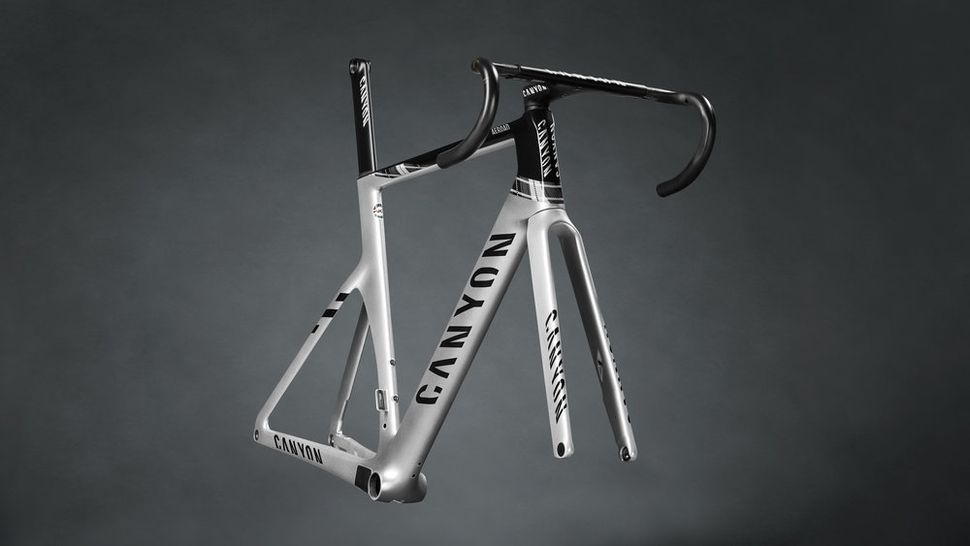 Canyon certainly has a history of wild paint jobs in relation to big events. As recently as the Tour de France Femmes, it supplied Kasia Nieuwiadoma with a polka-dotted Ultimate CFr, and going back to the Tokyo Olympics it was Anime for Annemiek (Van Vleuten) that stole the show. 
One custom Canyon paint job that is not forgotten easily is the (get ready) Humuhumunukunukuapua'a fish-inspired Speedmax that was launched at the Ironman World Championships in Kona late last year. The latest tartan bikes look just as striking but it seems Scotland lacks a long-named national fish to name them after. 
The custom bikes feature the tartan patterns in various colours and designs as well as the names of the riders, and we understand each model will be ridden by at least one rider in a range of disciplines. 
On the road side of things, expect to see Mathieu van der Poel and Jasper Philipsen riding custom bikes in the men's race, and in the women's peloton Chloe Dygert, and Annemiek van Vleuten among others. 
Various mountain bike riders will be on custom bikes also, in particular Australian downhill favourite Troy Brosnan, whose frame features below.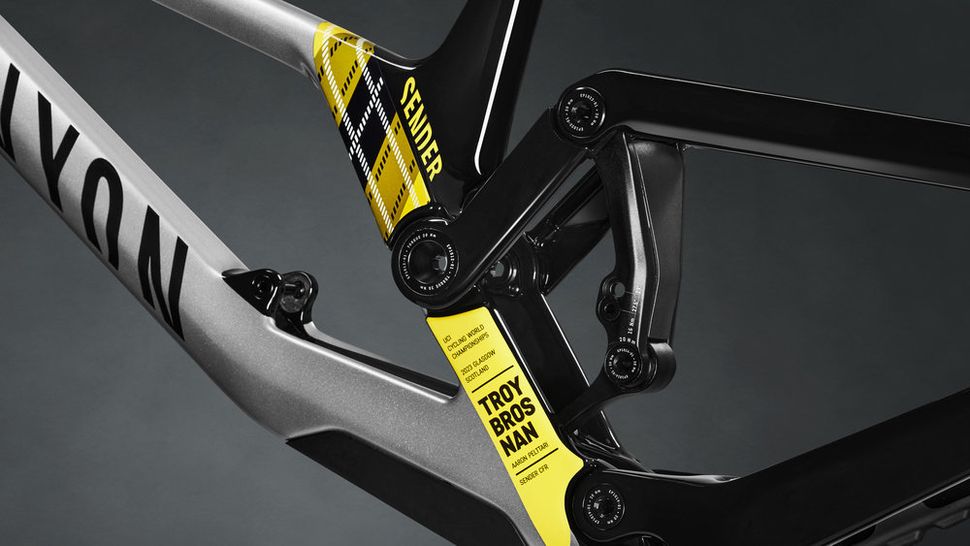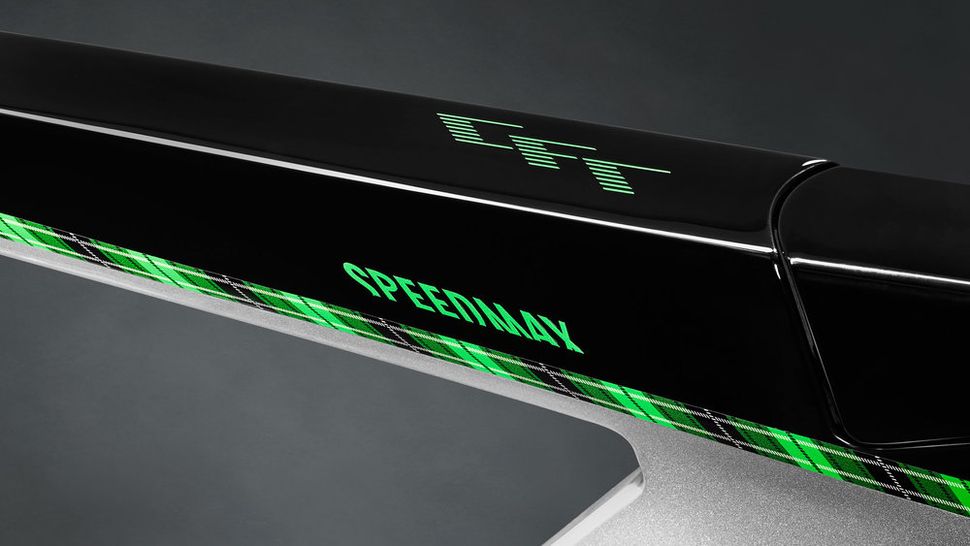 Mathieu van der Poel will also be racing in the road and MTB XC disciplines at the world championships and as such will be the only rider with a custom tartan bike in two different disciplines, racing the Lux CFR mountain bike and most likely the Aeroad road bike for the men's road race. 
Rumour has it that Canyon will also be launching a new Speedmax CFR track bike around the event. We expect this frame will feature the same tartan detailing, but we don't have any more details currently. 
We don't know whether any of the designs will become publicly available, but keep your eyes peeled if you fancy a wee tartan beauty of your own.